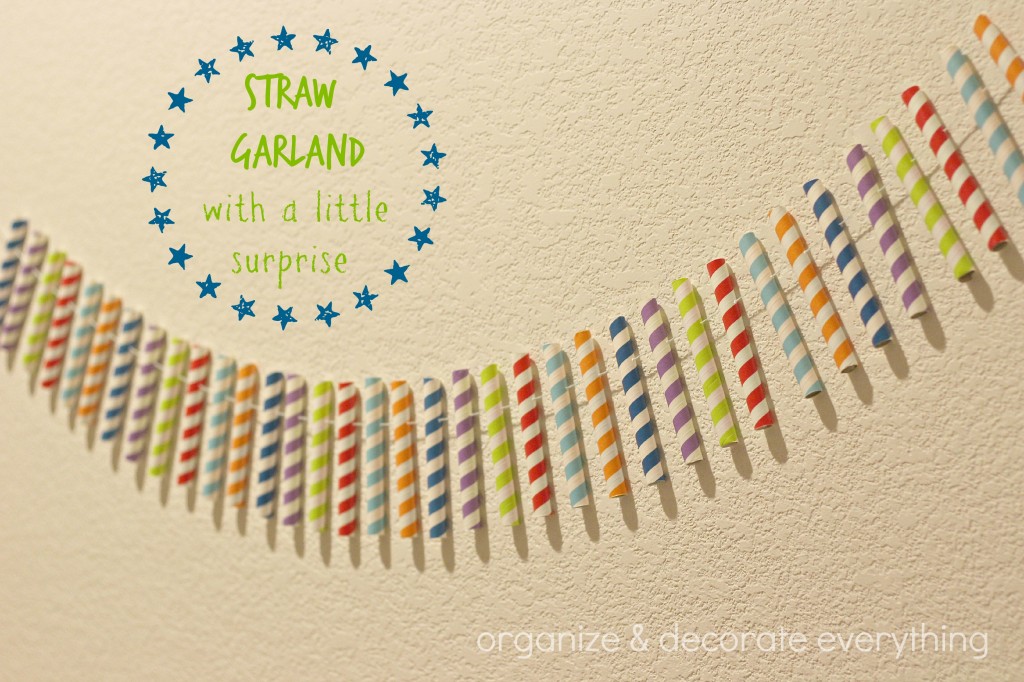 Do you know the perfect birthday gift for your teen? If you do, my hat's off to you! The older my kids get the harder time I have buying gifts for them. I've resorted to giving them cash a lot of the time, but I want to give it to them in a fun way. That's even getting hard lately because I don't want to do the same thing or something similar too often. Emilee turns 16 today and she woke up to this Straw Garland with a little surprise this morning.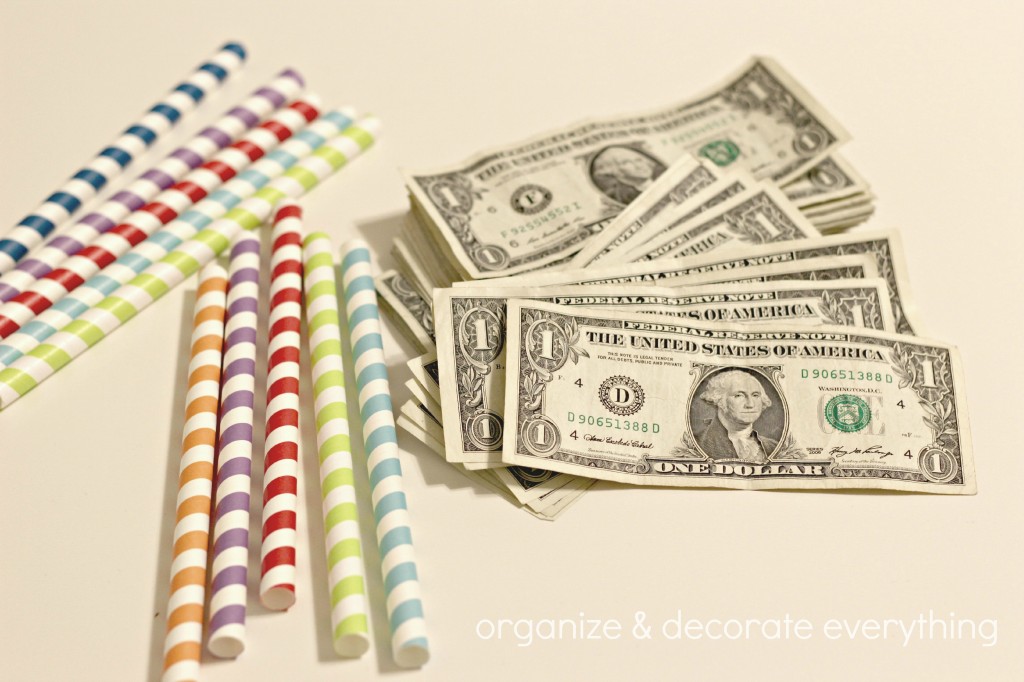 I started with 50 $1 bills and 18 straws. I needed extra big straws for this project so I bought the Spritz paper straws from Target.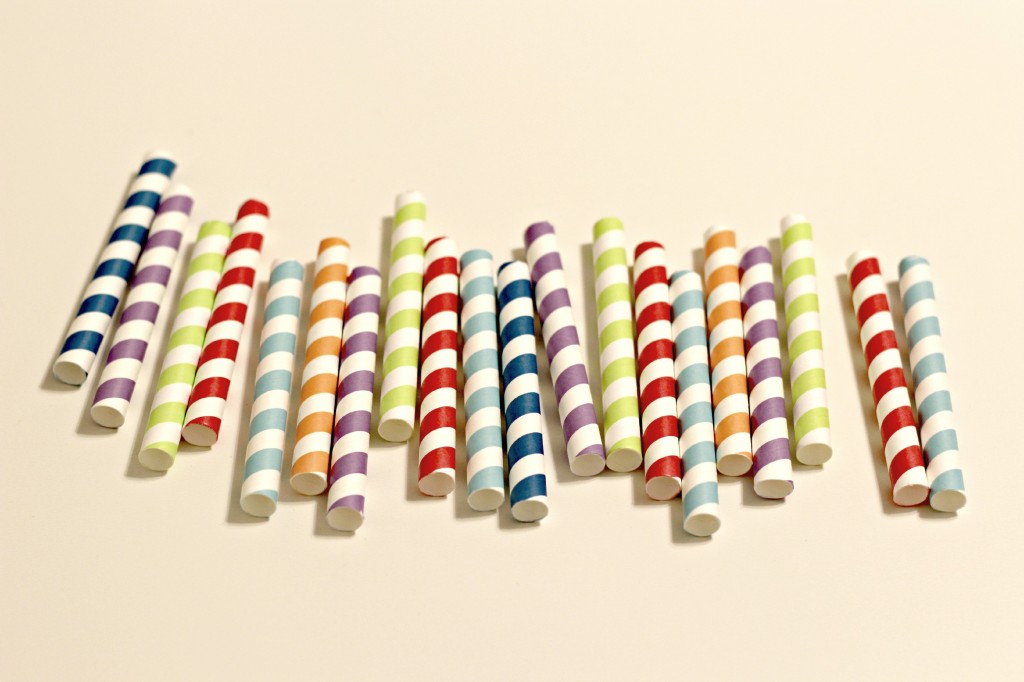 I measured and cut the straws in half.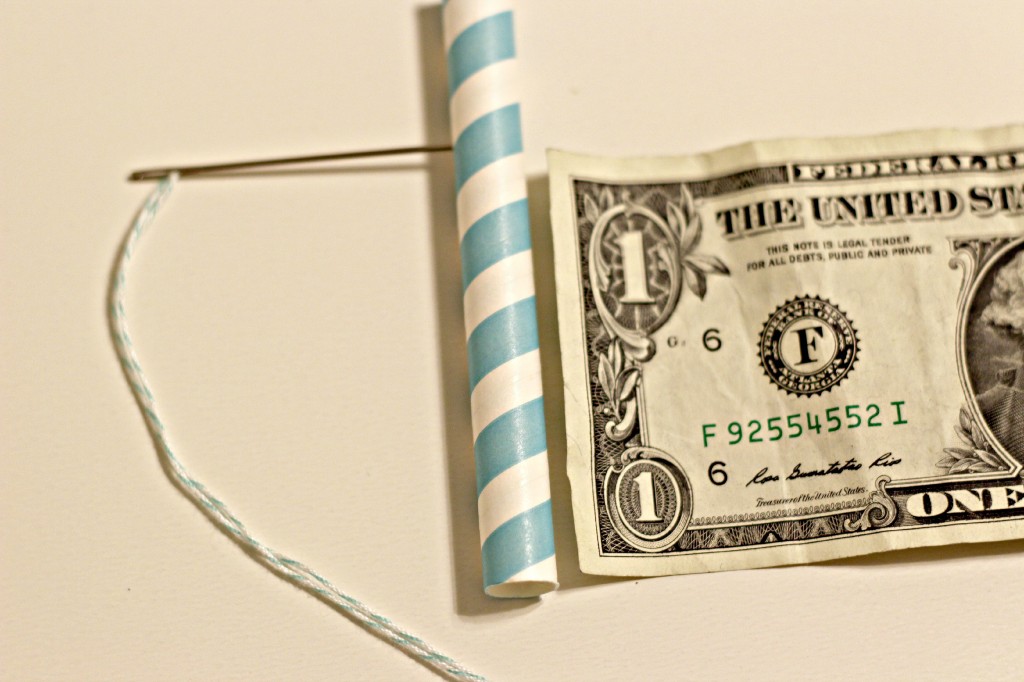 Then I used a needle to pull the bakers twine through each straw. I used a dollar bill to roughly measure where the holes would go.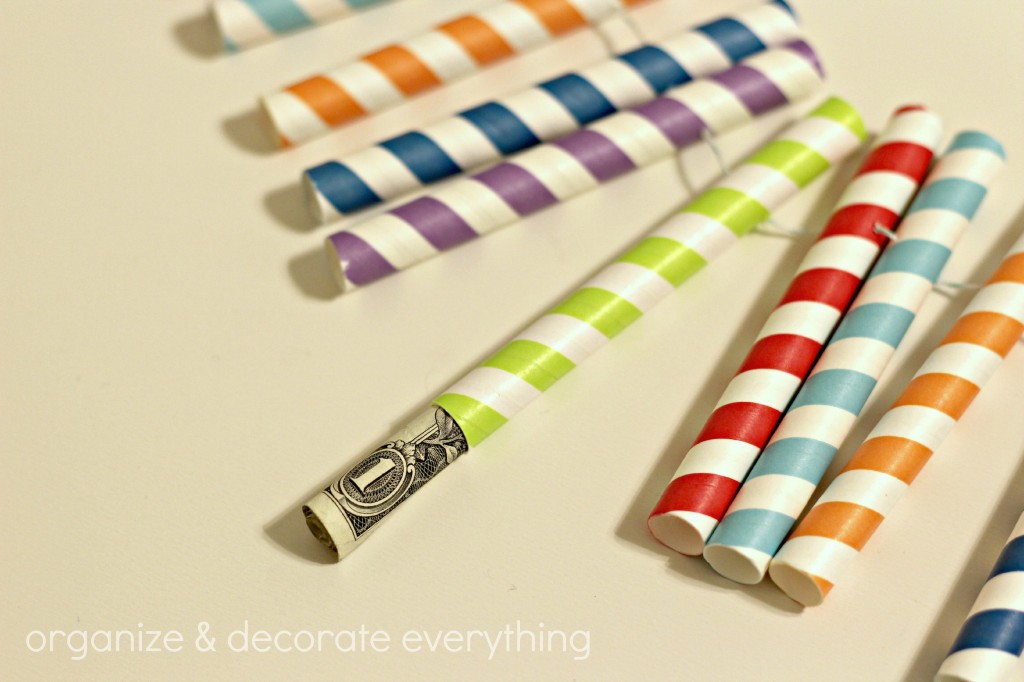 Once all the straws are on the twine it's time for the fun part. Roll up each bill and place it in a straw. You can actually fit 2 bills in each straw if you need too.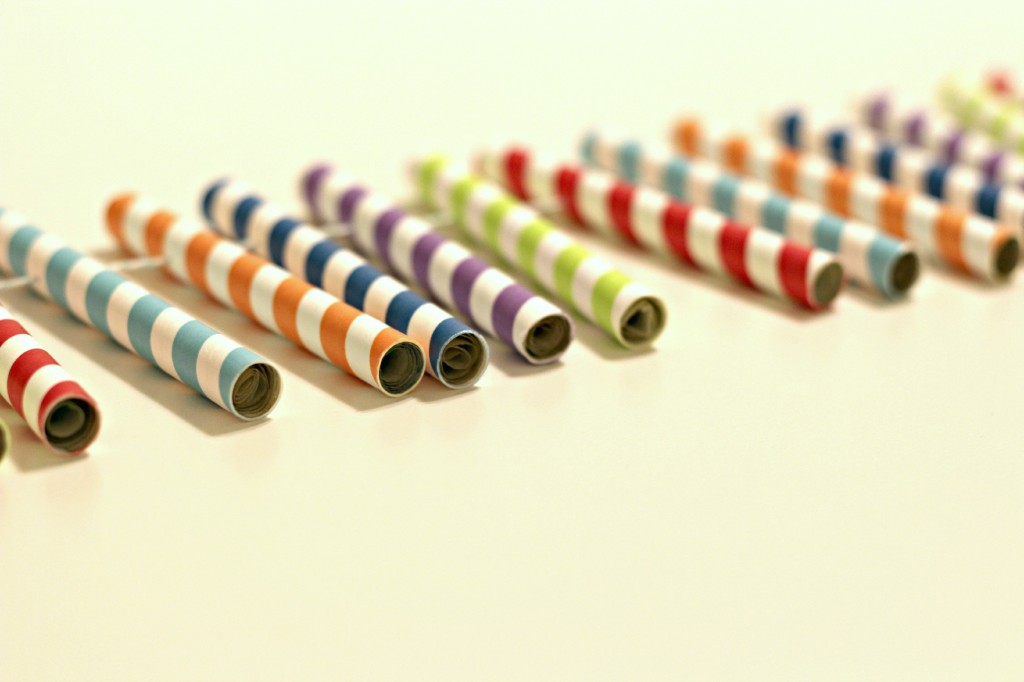 This is so exciting! Once it's hung I don't think she's going to be able to see the money rolled inside. I wonder how long it will take her to figure it out.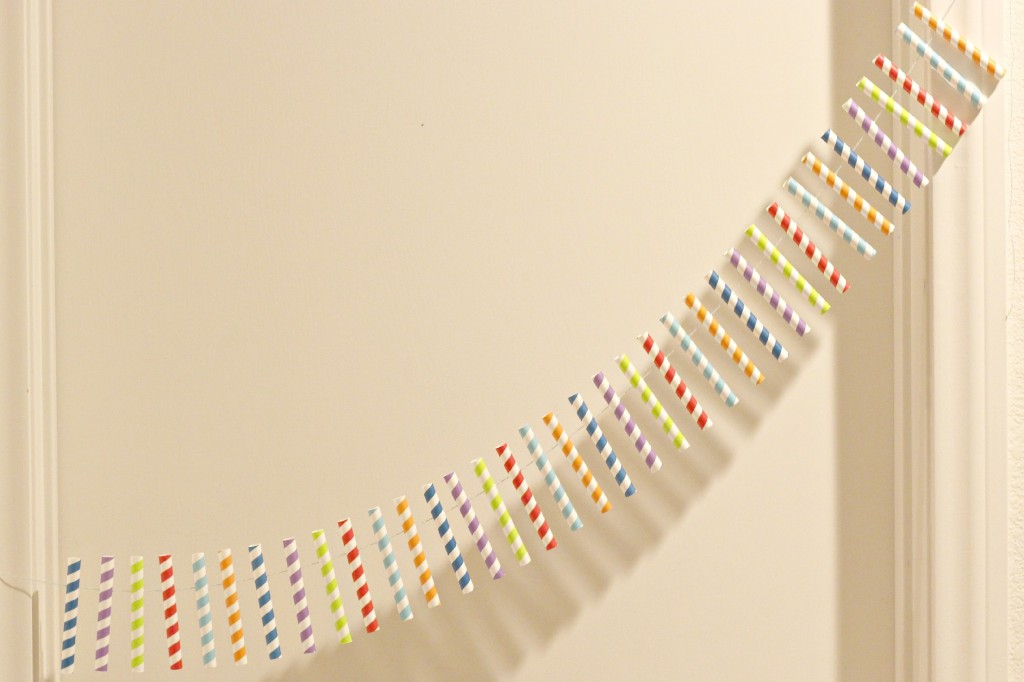 It's hung right in front of her bedroom d00r along with 2 other garlands so they're the first things she'll see in the morning. I'll be sharing the other 2 garlands in a separate post later this week.
This is how I surprised Zach with his birthday money a few months ago: Birthday Money Balloons
Happy Sweet 16 Emilee!!! Love you so much!!!