Here is another garland I made for Emilee's birthday and to decorate her bedroom door. This is another great way to give money as a gift. To make the Dollar Bow Garland you can make as many bows as you like and in any denomination.
My folding skills aren't amazing so I decided on making a simple bow. Start by folding the bill in half length wise.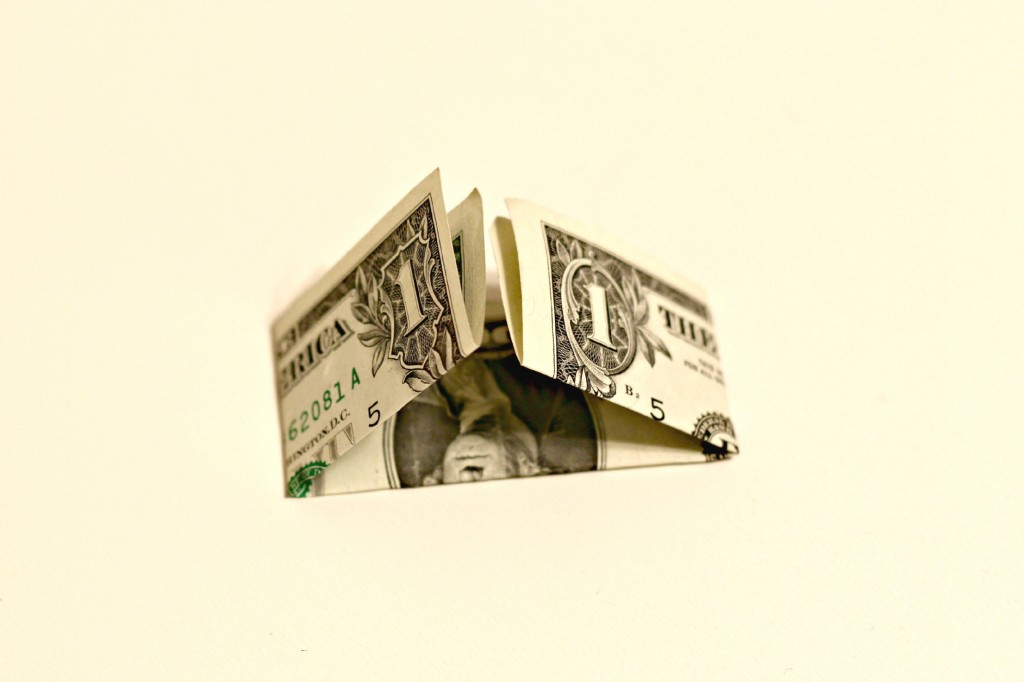 Fold one end of the bill toward the center, then the other end. Overlap them slightly in the center.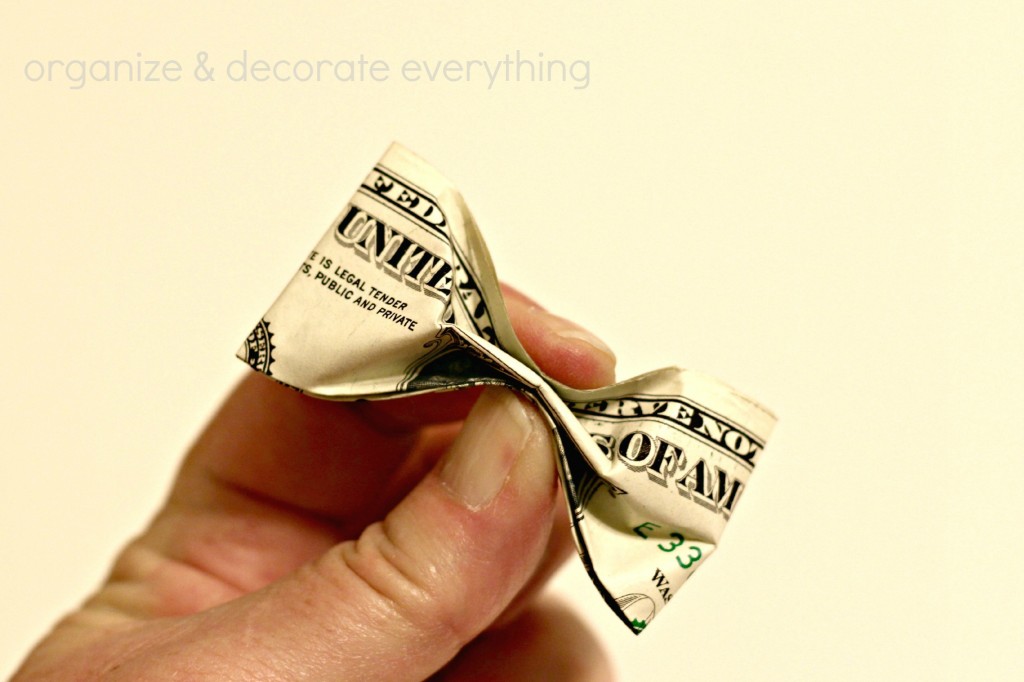 Accordion fold the center of the bill a bit then smush it together.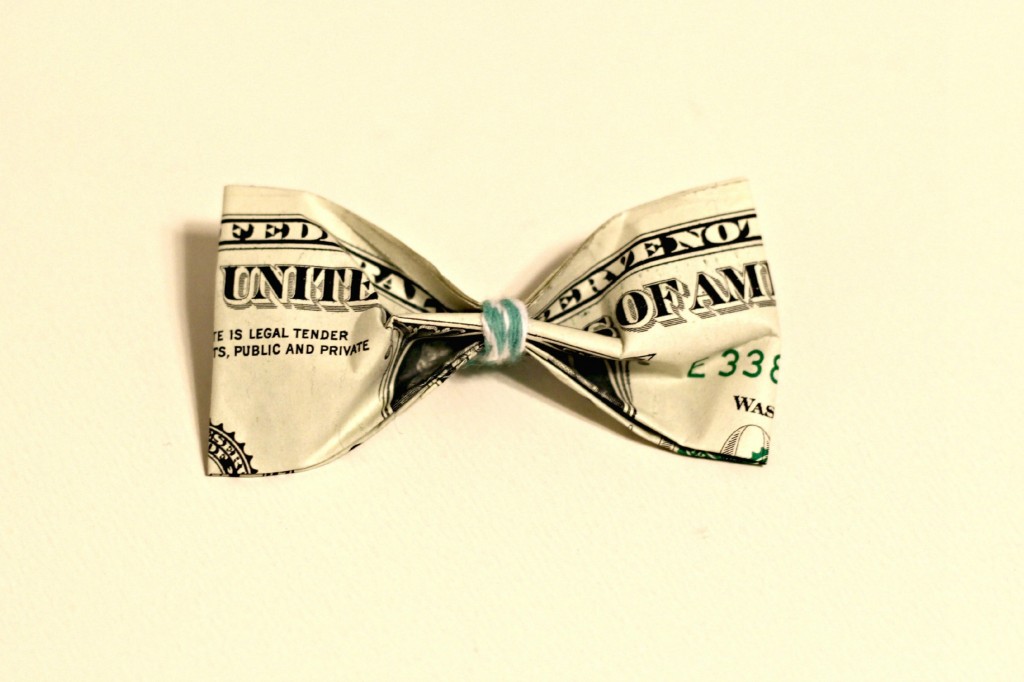 Cut a length of bakers twine and wrap it around the center of the bill a few times to secure it. Tie in a double knot on the back of the bow and cut off the excess.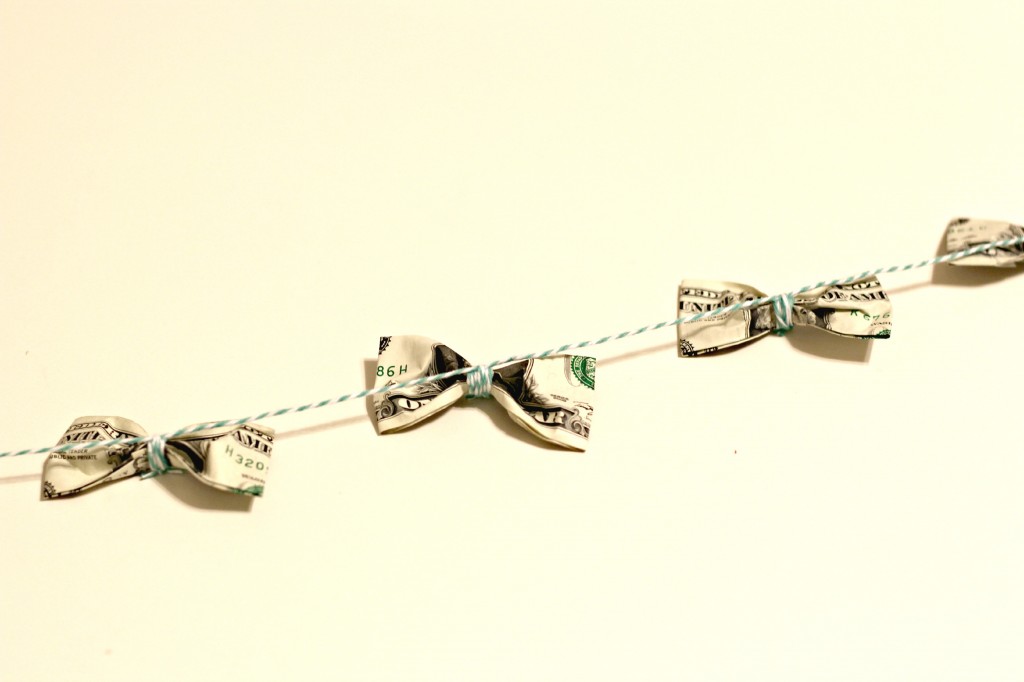 Cut bakers twine for the length of the banner. Thread it on a needle and take it thru the center of each bow. Space bows as desired.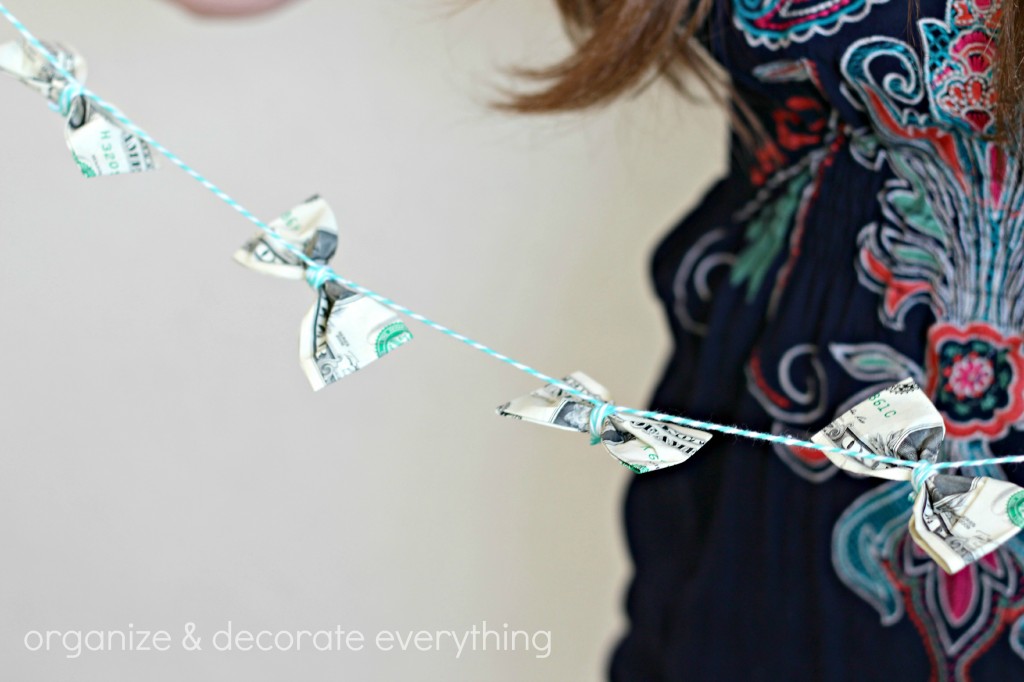 Emilee loved it! It would make a great necklace too. Just space the bows closer together and cut twine to desired necklace length. Graduation is fast approaching and any high school graduate would think it was fun to receive a few bucks like this, don't you think?
I have one more garland I made for her birthday. I'll be posting it in the next few days.
Check out these posts if you missed fun ways to give money to teens:
Straw Garland
Birthday Money Balloons