I saw some awesome apothecary jars on Martha Stewart and wanted to recreate them for Easter. I actually made these Easter Apothecary Jars several years ago and love displaying them every year.  It's a simple project but I love the impact it has. You can display Easter candies or even small toys. I might make more this year with little bunnies or lambs in the jars.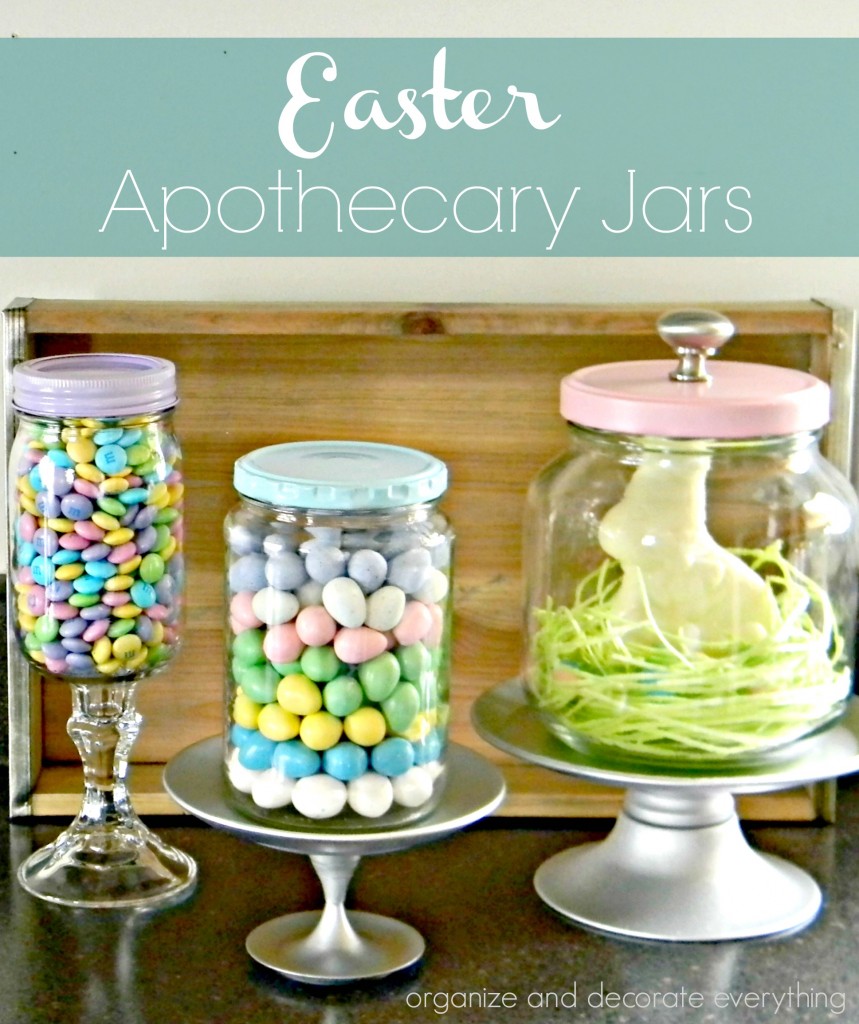 Supplies needed:
jars with lids in various sizes
pastel paint (I used spray paint)
silver metallic paint
various candle holders or stands
an old knob
I didn't need to purchase anything for this project. Always a plus in my book! It was easy to reuse food jars in various sizes, then I gathered a couple candle holders, a small plate, and candle stand. I used a spaghetti sauce, pickle, and jelly jar to create my apothecary jars.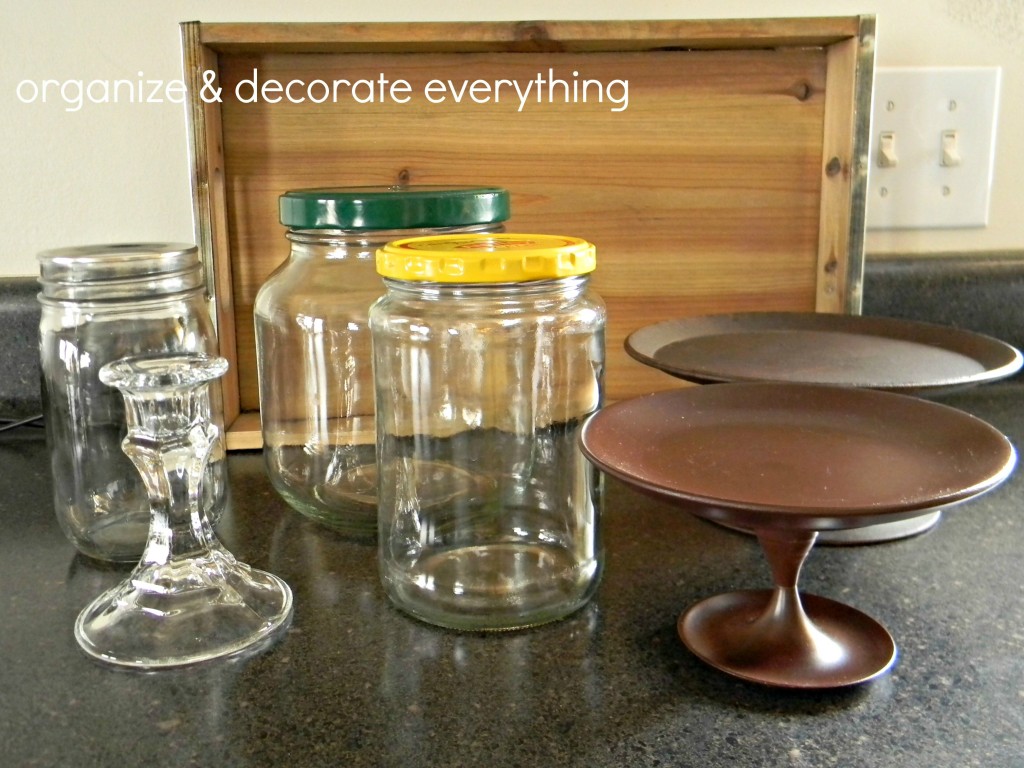 Then I went through my spray paint stash in search of some pastel colors and a silver color for the bases. I sprayed everything with a few light coats of spray paint to give them a fresh and Springy look. I had already glued the brown small plate and candle holder together for a previous project. I used an awl and hammer to make a hole in the center of the lid, of the pickle jar.
If you have any pretty knobs laying around the house this would be the perfect project to use them on. I used an extra kitchen knob and attached it to the lid. I love the detail it adds to the jar. I have some pretty colored knobs that I might use this year. Some craft stores also carry pretty knobs.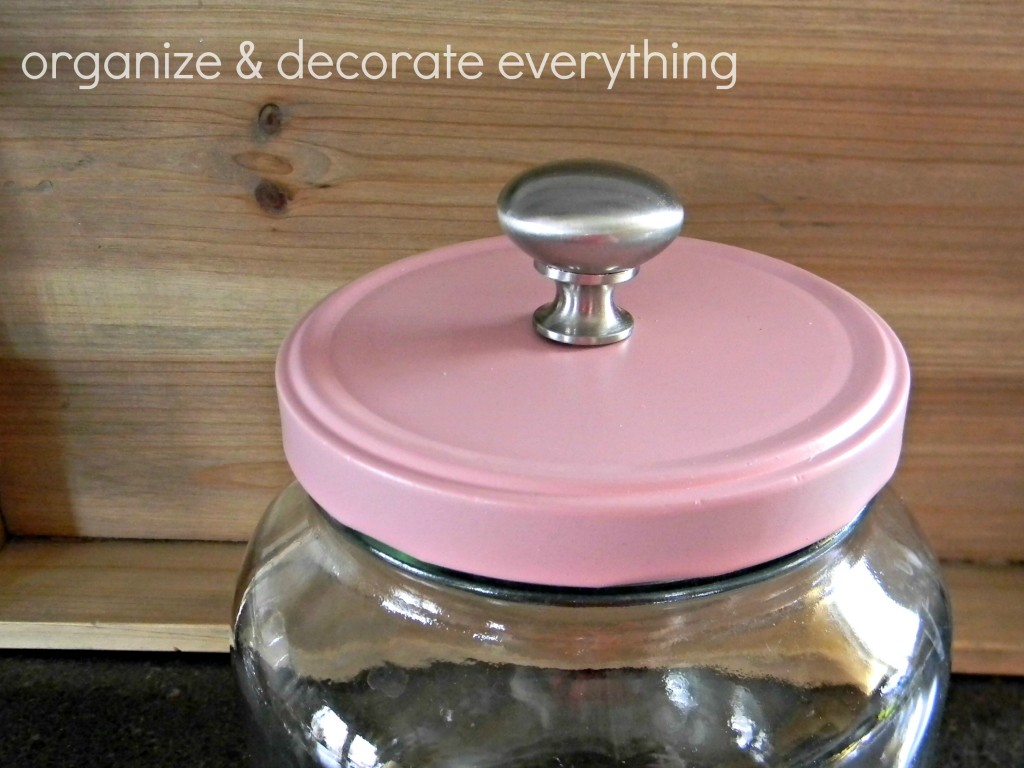 They turned out so good and they're so easy to make. I think they even look pretty awesome without anything in them. The knob looks so good that now I want to add knobs to all of the jars.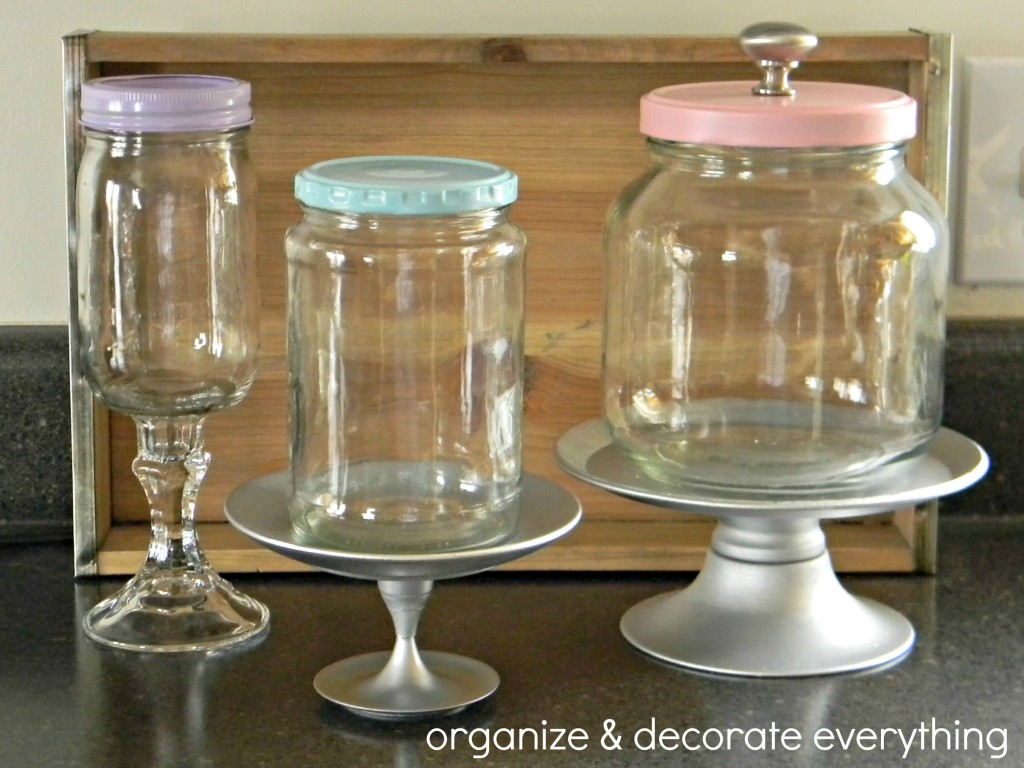 Now it's time to add the Easter candy.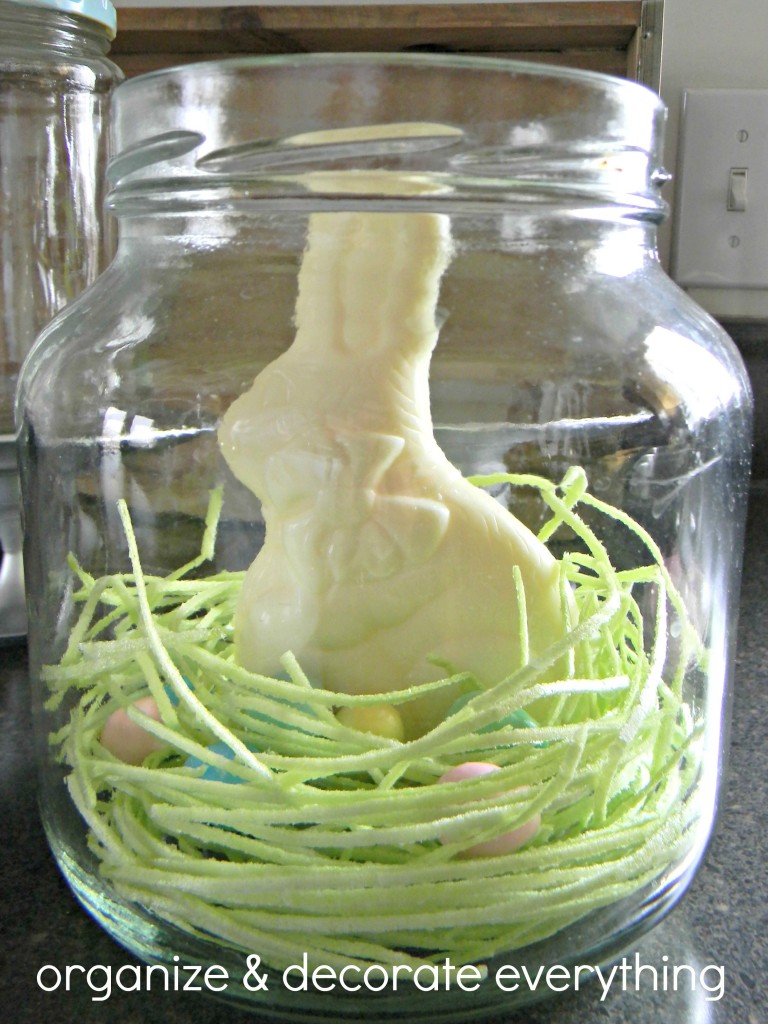 I added a white chocolate bunny, some edible grass, and a few Reese's eggs to this one.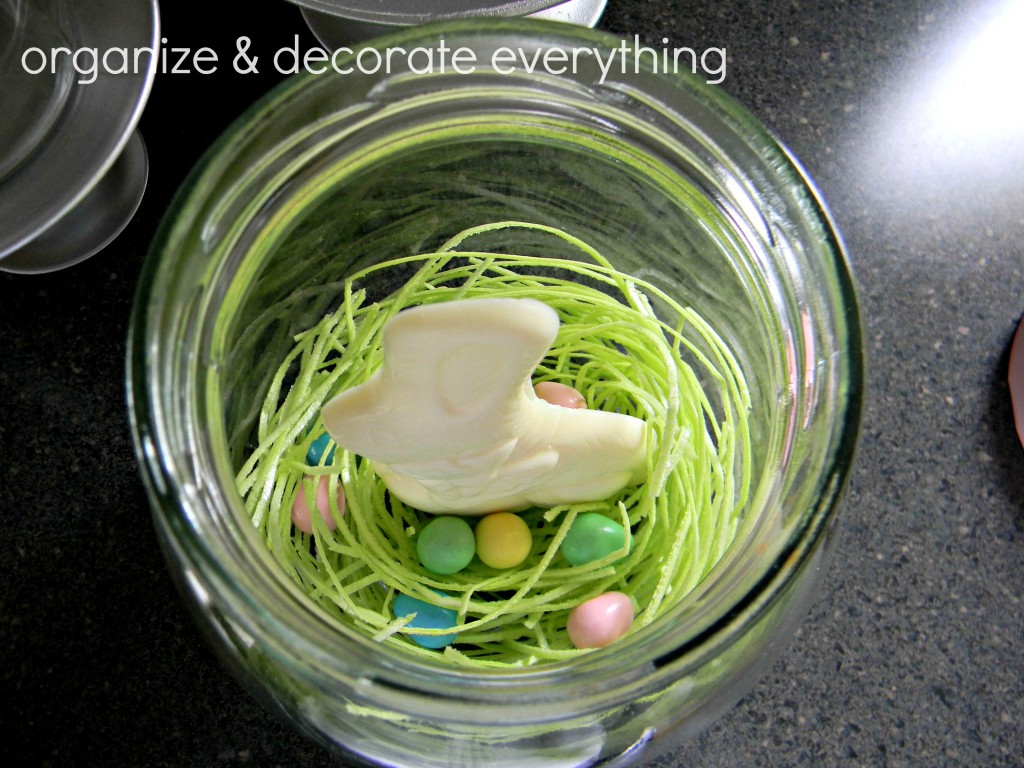 Then it was time to add the pastel M&M's and mini Cadbury eggs to the other jars. The kids are pretty good about not touching these candies until after Easter.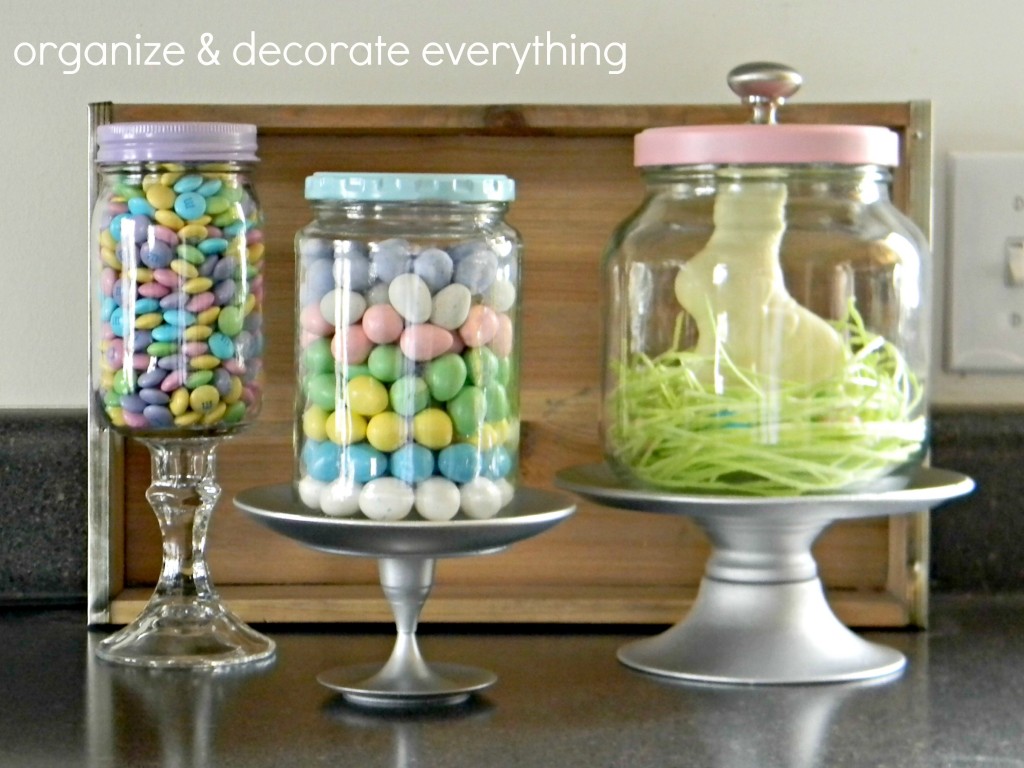 I love the bases painted silver. What a huge difference a little spray paint makes.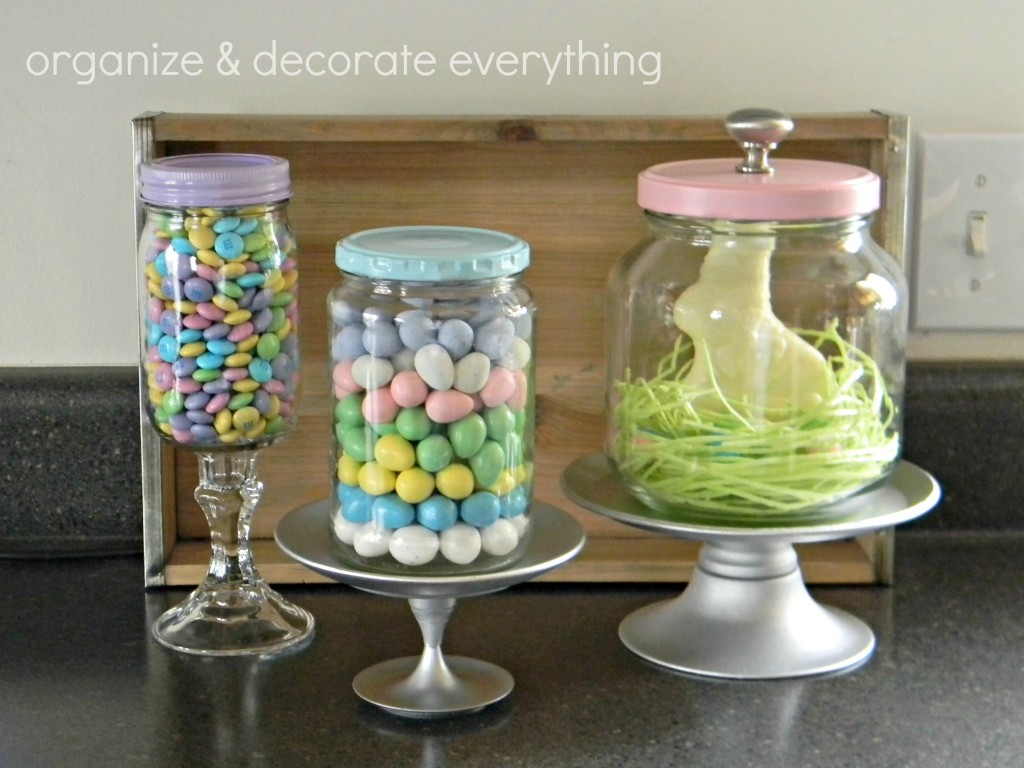 Another practically free ( except for the candy) Spring/Easter project. I love these simple jars! I made a couple for other holidays too.
You might also like these projects: