We moved into our new house about 5 months ago. Moving to a new home is always exciting and since it's a new build we're starting with a clean slate. I'm sharing our small dining room with you to hopefully give you some inspiration and ideas for your own dining space. Almost everything is new but it was also done on a thoughtful budget.
Dining Room Inspiration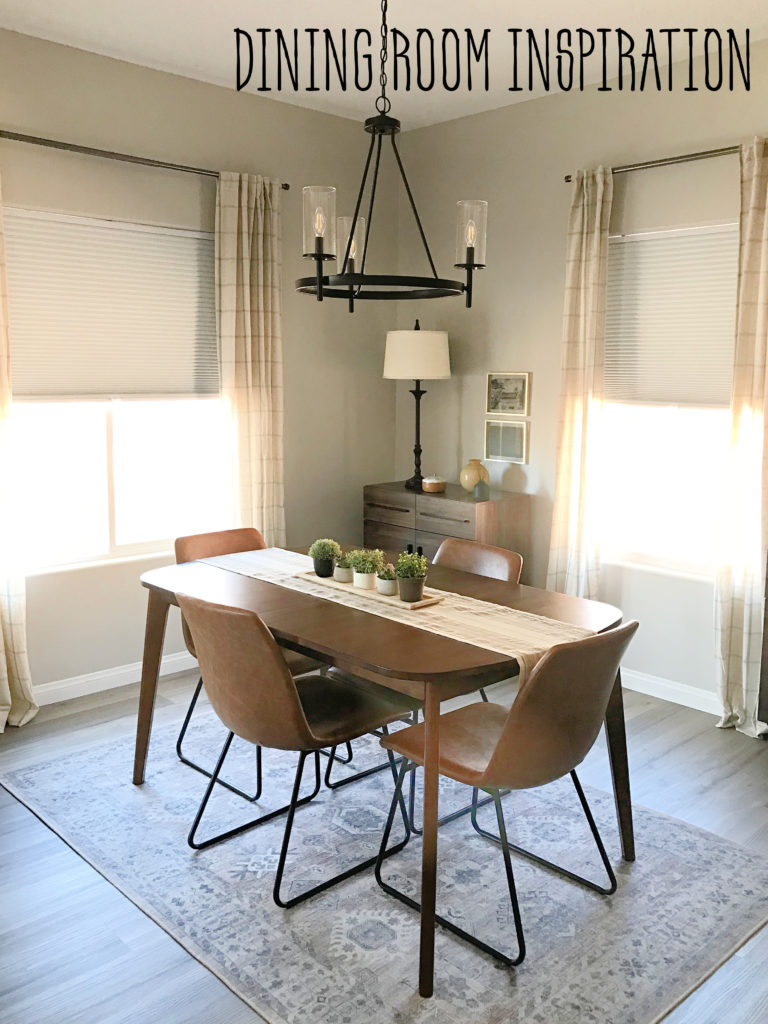 Dining Room Inspiration for a Small Space
We didn't get to pick our lighting and to say the least we weren't pleased with the chandelier they put in. It wasn't the color or style we liked so it was the first thing to go. Luckily we were able to find this one at Lowe's at a good price. It was easy to install and fit the space much better.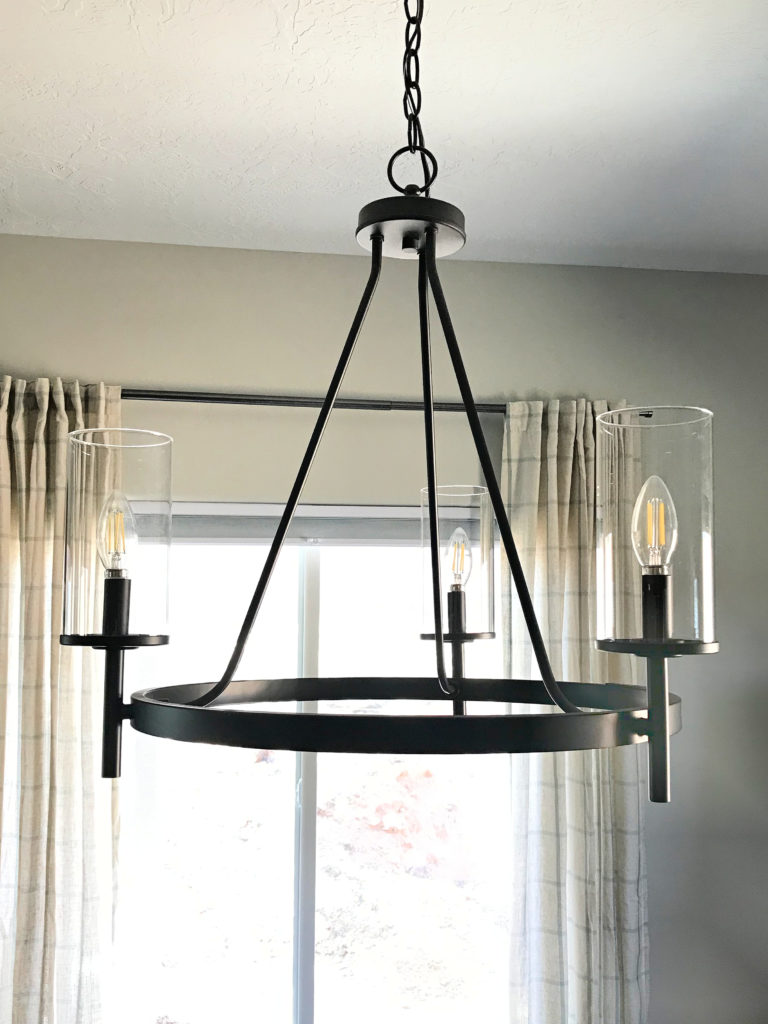 The table and chairs were purchased at Target. I love the simple shapes of them. We keep the table this size since there are only 3 of us at home right now. It has a leaf so it can comfortably seat 6 but we can squeeze 8 in if we need too. We bought 6 chairs but only have 4 in the dining room unless we need to add the table leaf. One chair is at my desk and the other chair is at my son's desk. It saves space of having to store the extra chairs.
I found this beautiful Loloi rug at Home Goods. It's tan, brown, gray with a little green but for some reason it looks purple-y in these pictures. I wanted to marry the brown from the table and chairs with the gray flooring. I think it looks pretty great. This rug is super easy to clean. The table runner looks great with it too.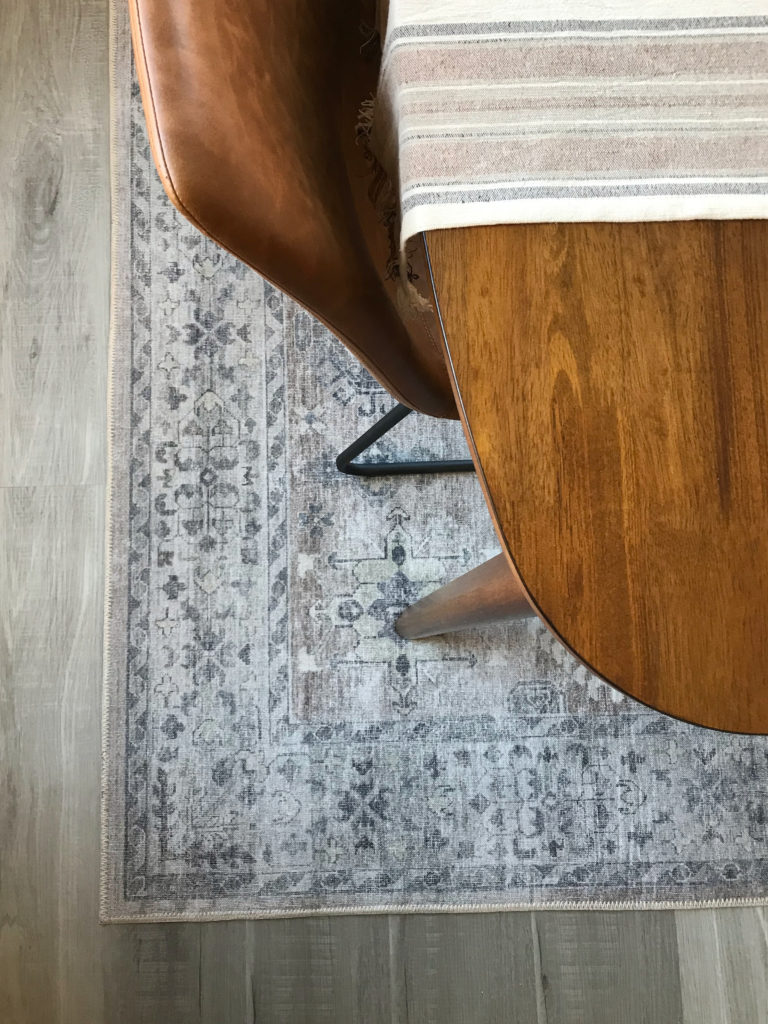 I think the curtains were the hardest decision to make for this room. Most of it was because I wanted them to match the living room and I had something very definite in my mind. My first two choices were out of stock but I was very happy with these after I hung them. I purchased them from Overstock and the curtain rods are Better Homes and Gardens at WalMart.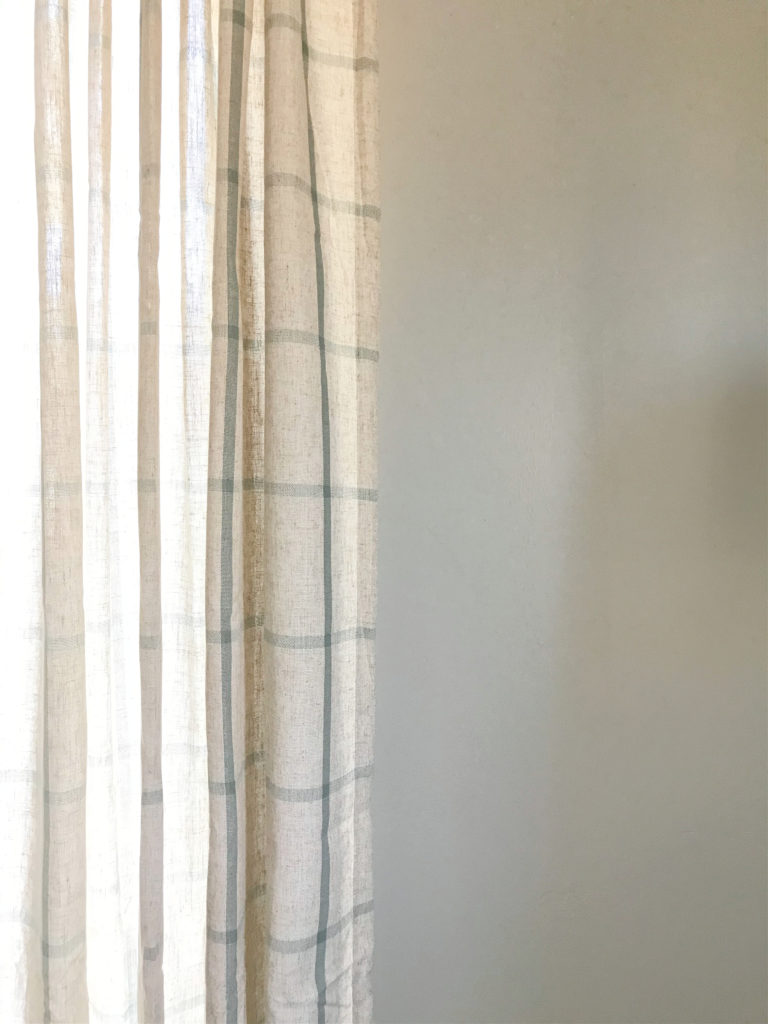 The curtains are 96″ long so I can hang them high above the windows. I only bought one panel for the narrow window because 2 panels would have been a little overpowering. It was easy to cut the one panel in half and sew the raw edges.
The blinds are from Lowe's and were easy to cut to size using a miter box. We were a little intimidated at first but it was really easy. This room is very bright in the early afternoon so the blinds are necessary. We don't actually close the curtains but I love how they soften and complete the room.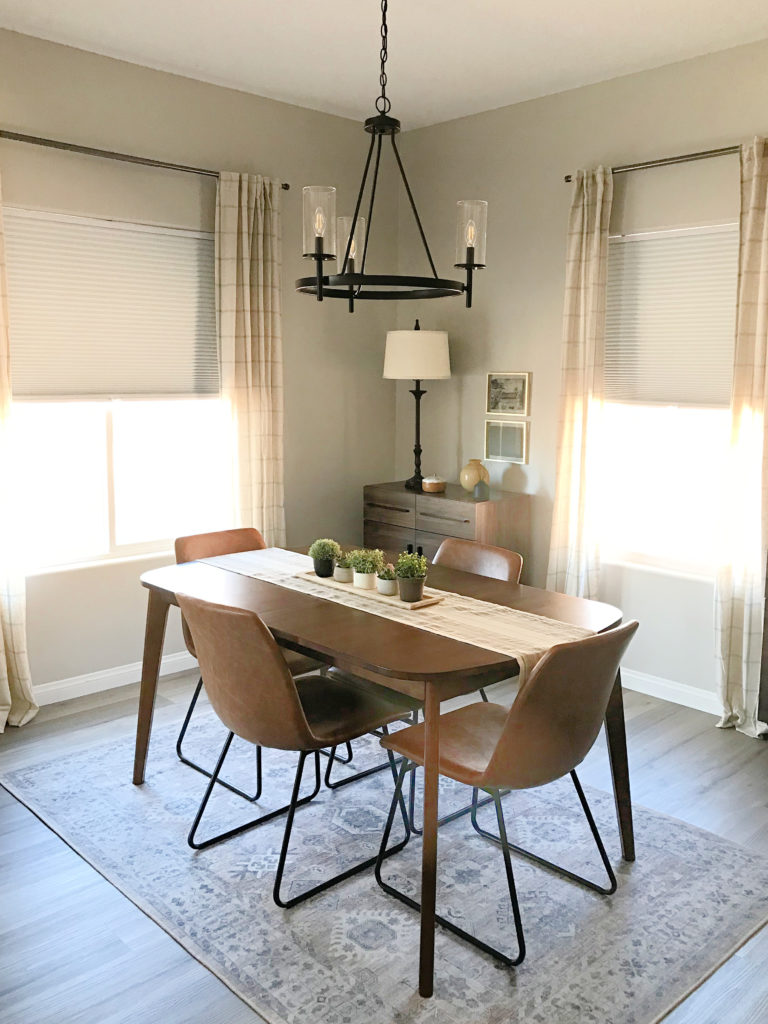 Details are so important to me. Our walls are gray but the switches and plugs are off white. It looks terrible so I decided to do something about it a little at a time. As we finish each room I'm painting the plugs and switches to match the wall. It's such a simple detail but now they blend right into the background and I love it.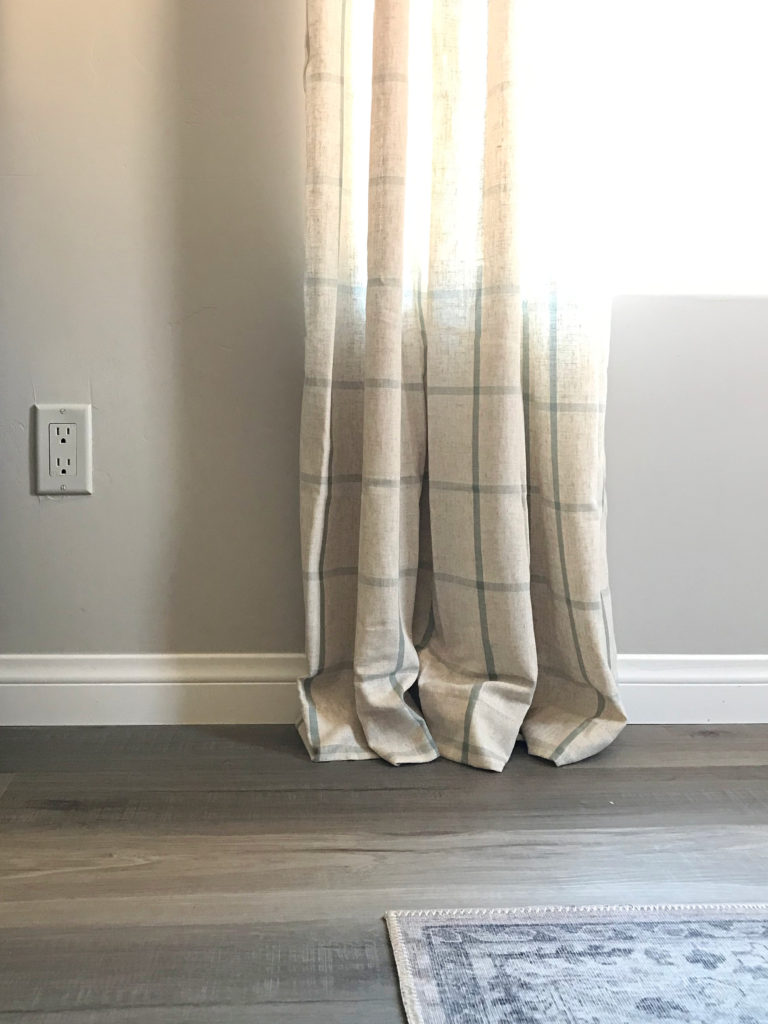 We knew we needed extra storage space but because of window placement we couldn't get a long sideboard. I found a couple smaller cabinets on Overstock and they fit perfectly on both sides of the narrow window. The handles were a shiny silver so I painted them oil rubbed bronze to fit better with the dining room decor.
The cabinet on the left holds games and party supplies. The cabinet on the right holds tablecloths, napkins, placemats, vases, and cake plates.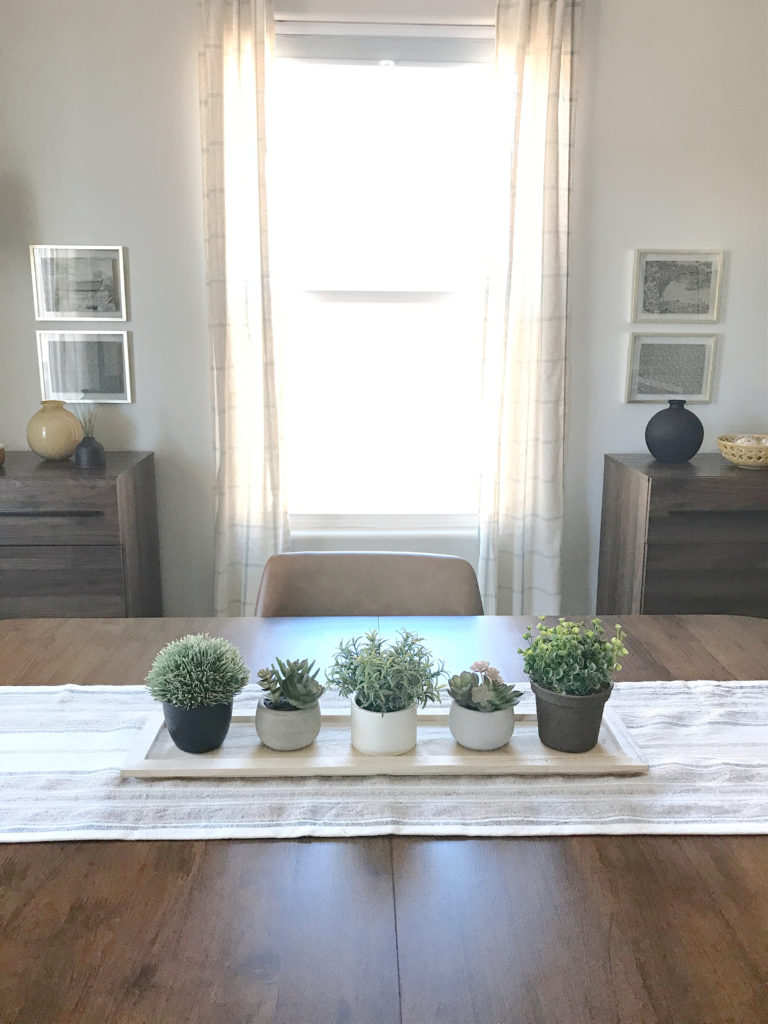 I've had these lamps for many years and was going to get rid of them but I love the lamp light in this room. Another reason I like having these cabinets is that I can change the accessories on top with the seasons and holidays. It changes the look of the room very quickly.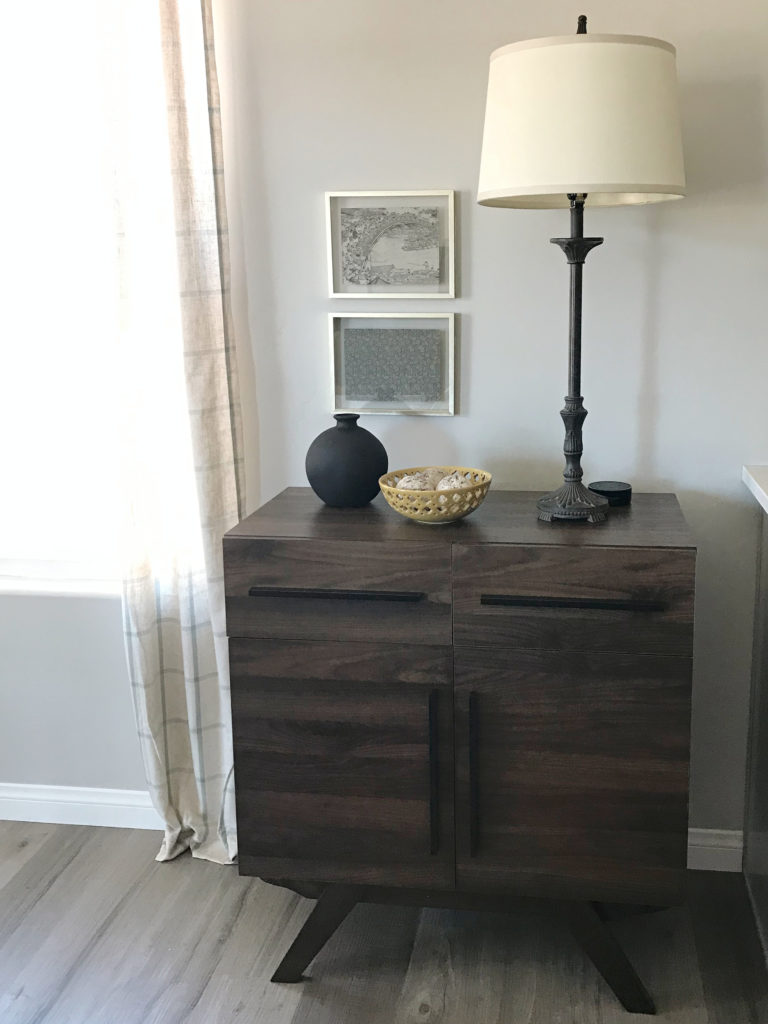 Having personal things in each room of my home is very important to me. These pictures were from a long silk tapestry. Our Chinese exchange student brought them to us from the area he lived in. The problem was that while I love it I was never going to be able to display it the way it was. I bought these floating frames from Target then cut the tapestry pieces to the right size. They turned out so beautiful.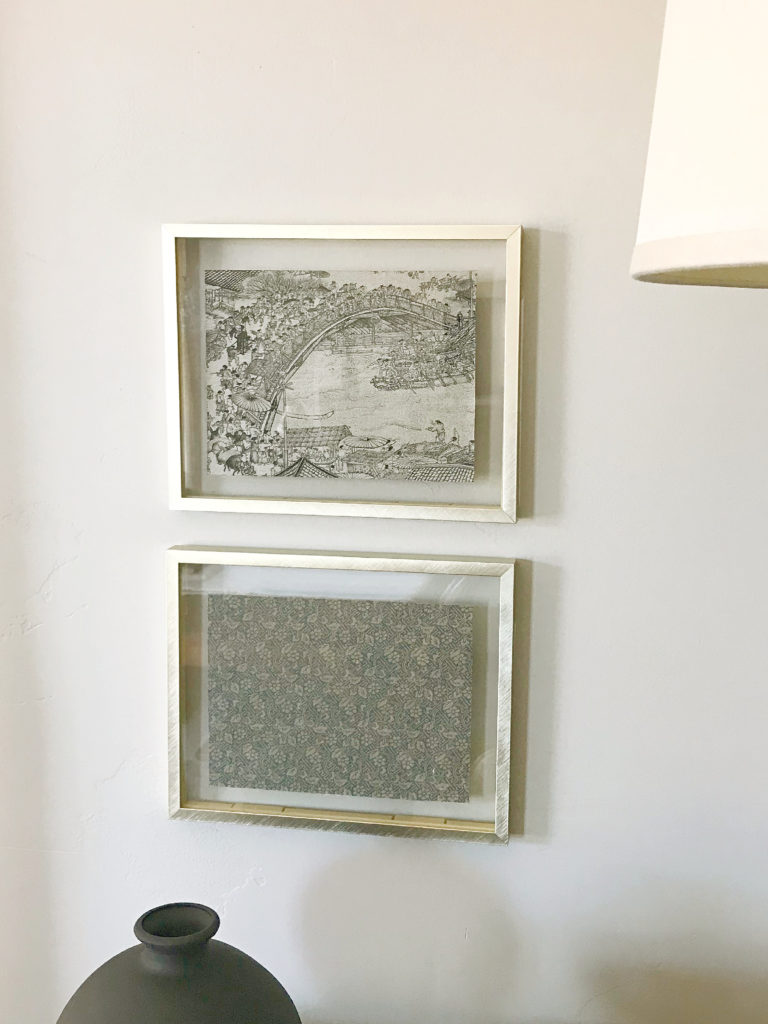 I love this room at night with just the lamp light. It feels so cozy and inviting.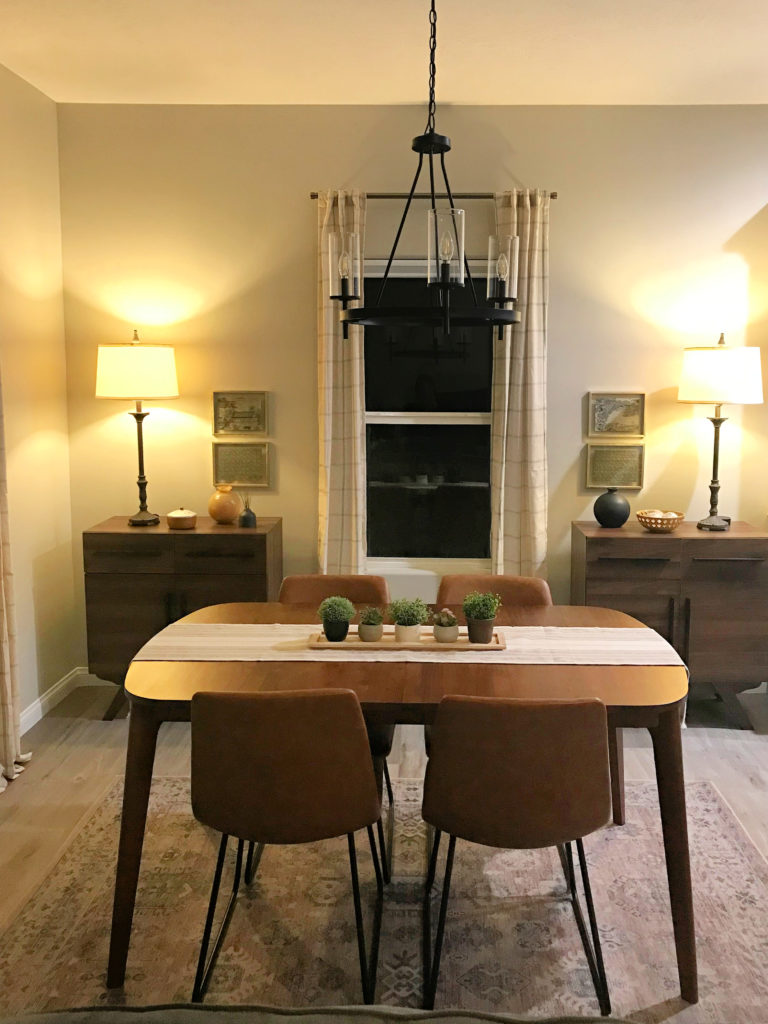 Now that the dining room is complete it's time to move onto the kitchen. I feel like I am more in control and my home more relaxed by completing one room at a time.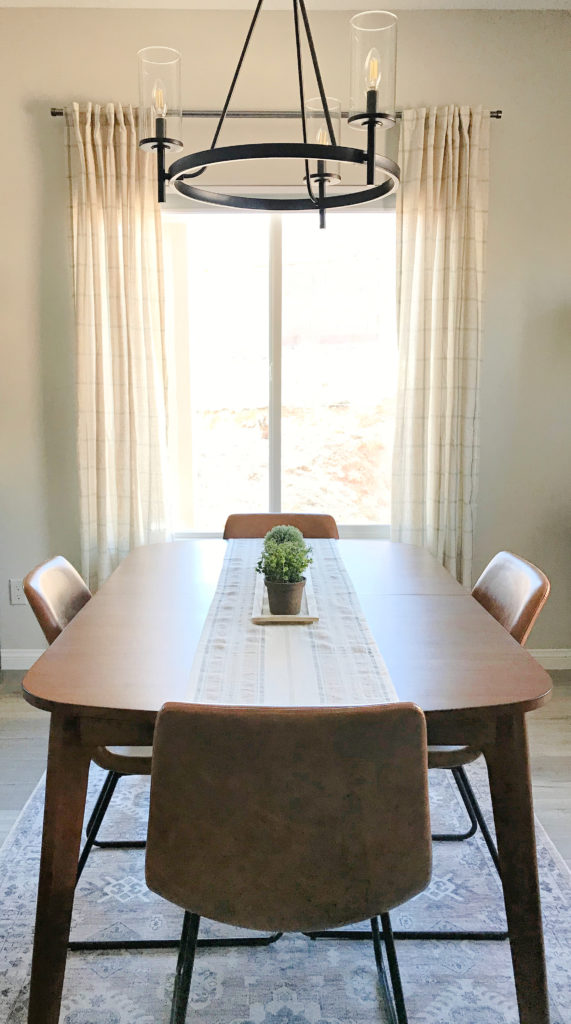 I recently changed the chairs to this position and I like it so much better but my family isn't convinced yet. Which way do you like better?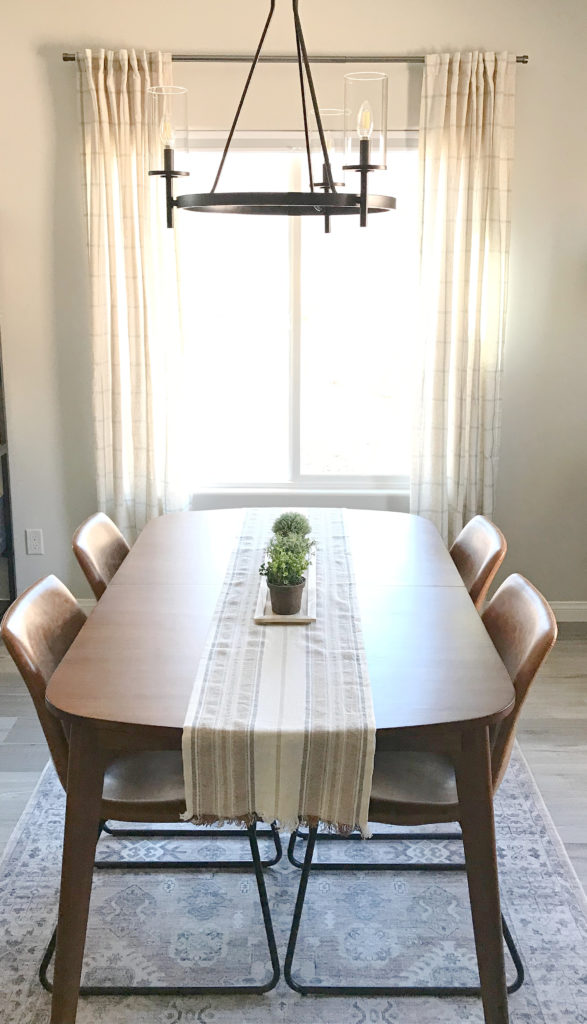 Pin it for later: Dining Room Inspiration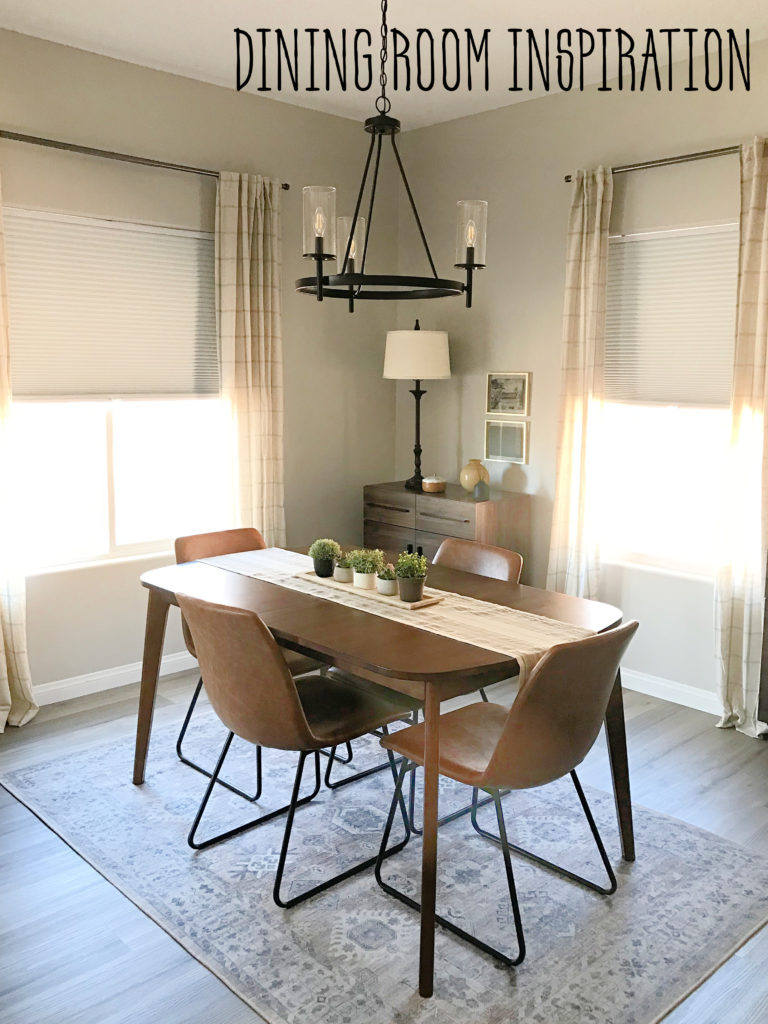 You might also like these posts:
Decorating a Rental on a Budget
Ten Measurements to Use While Decorating Your Home