Make this Craft Table Curtain to hide extra storage under the table.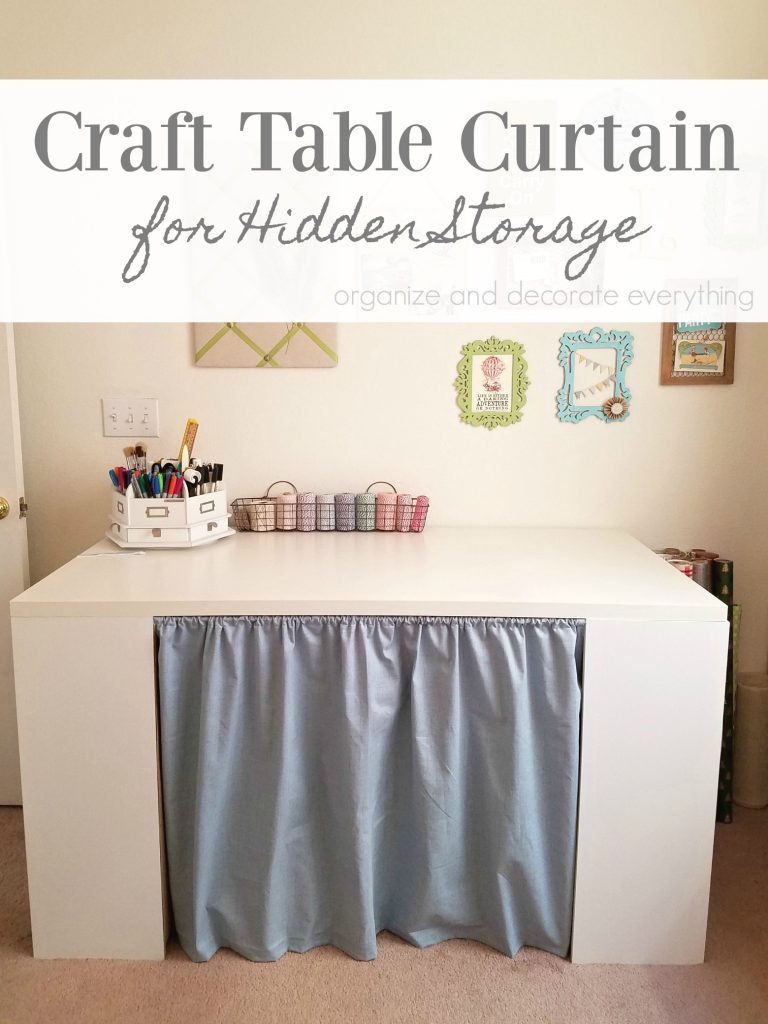 I constructed this craft table several years ago. You can check out the original post here: Craft Table Using Inexpensive Pieces. It has been a perfect space to work on my crafting projects. Because it's 3 individual pieces it can be used in a couple different configurations. I love that I've been able to change it as needed to fit in different rooms and different houses. As I accumulated a few more things and moved to a smaller room I needed to store some things under the table. I hated how cluttered it looked.
Craft Table Before: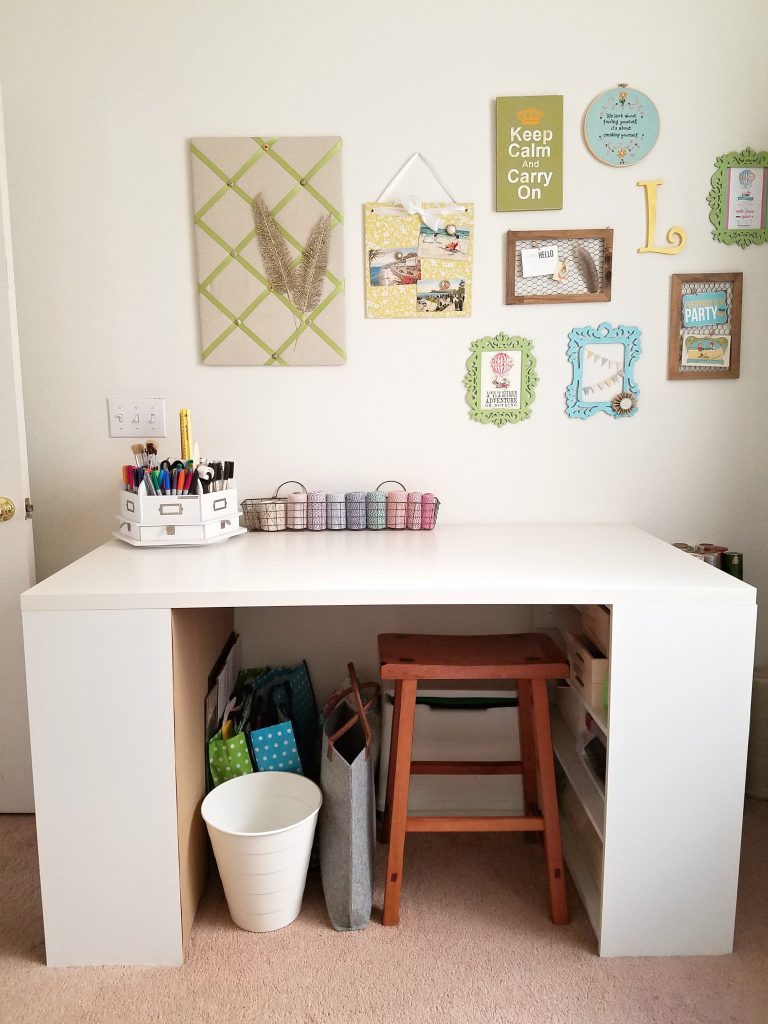 I'll be sharing my craft room in a couple weeks and then you'll understand how important it is that I don't have exposed storage under the craft table.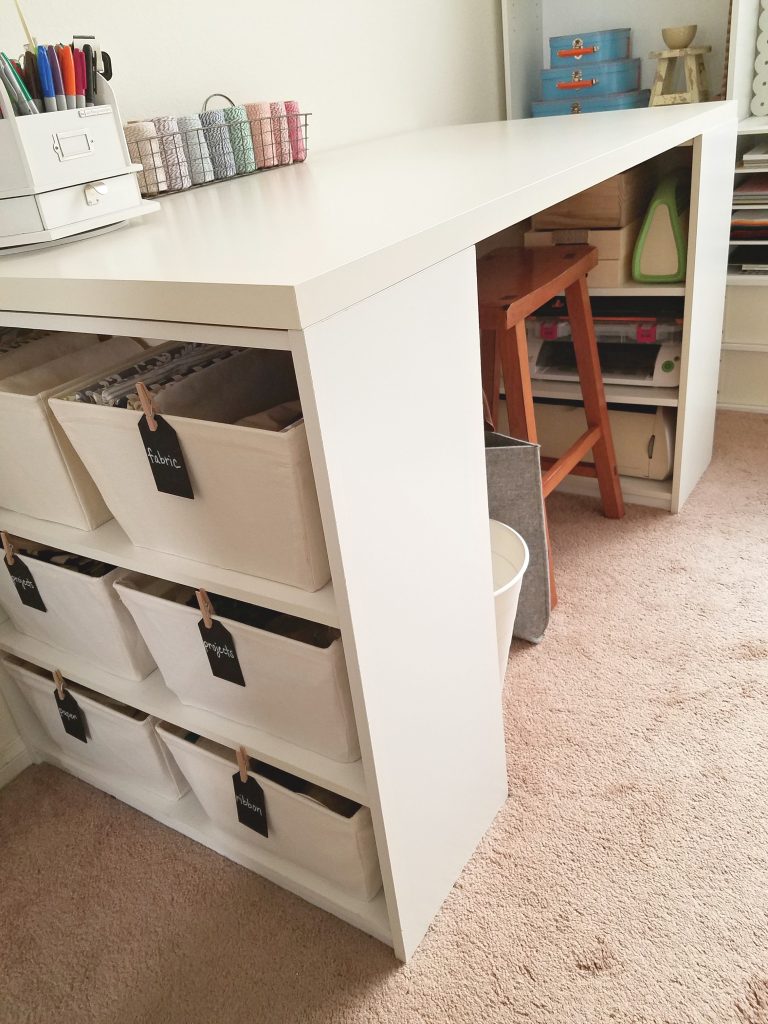 I decided to make a craft table curtain to hide the storage. It was easy to make using just fabric and a curtain tension rod.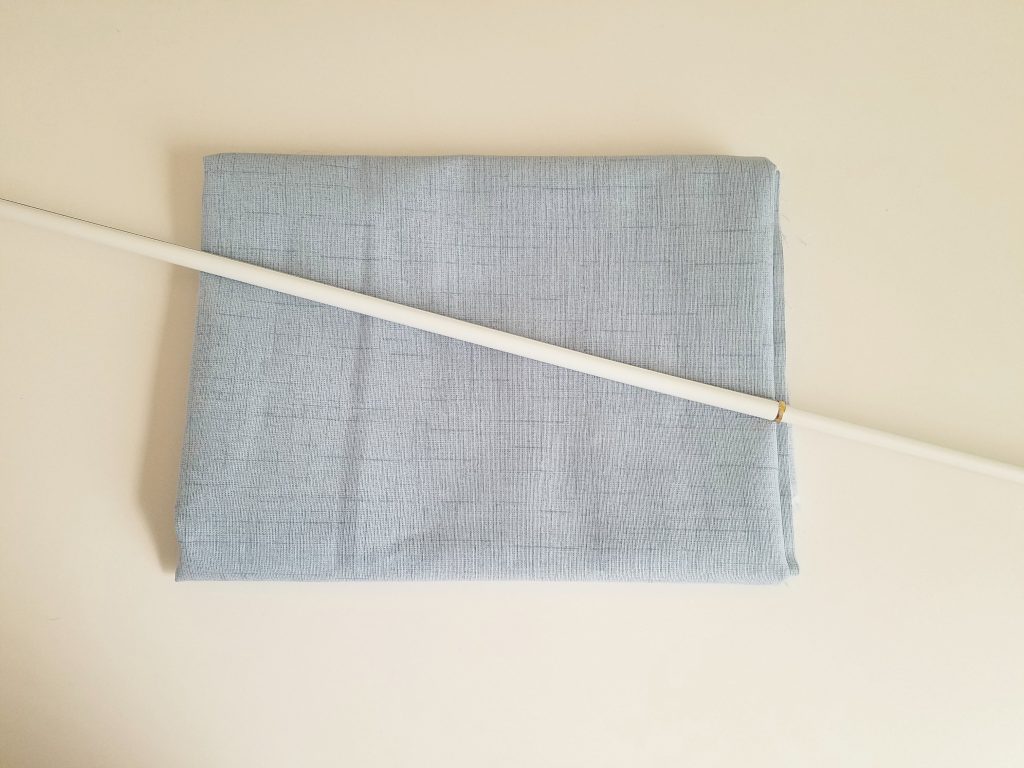 The opening under the table measures 31″ high by 36″ wide so I cut the fabric 34″ by 48″. Sew the sides of the curtain first then create a pocket at the top of the fabric for the tension rod. Lastly hem the curtain with a 1/2″ seam.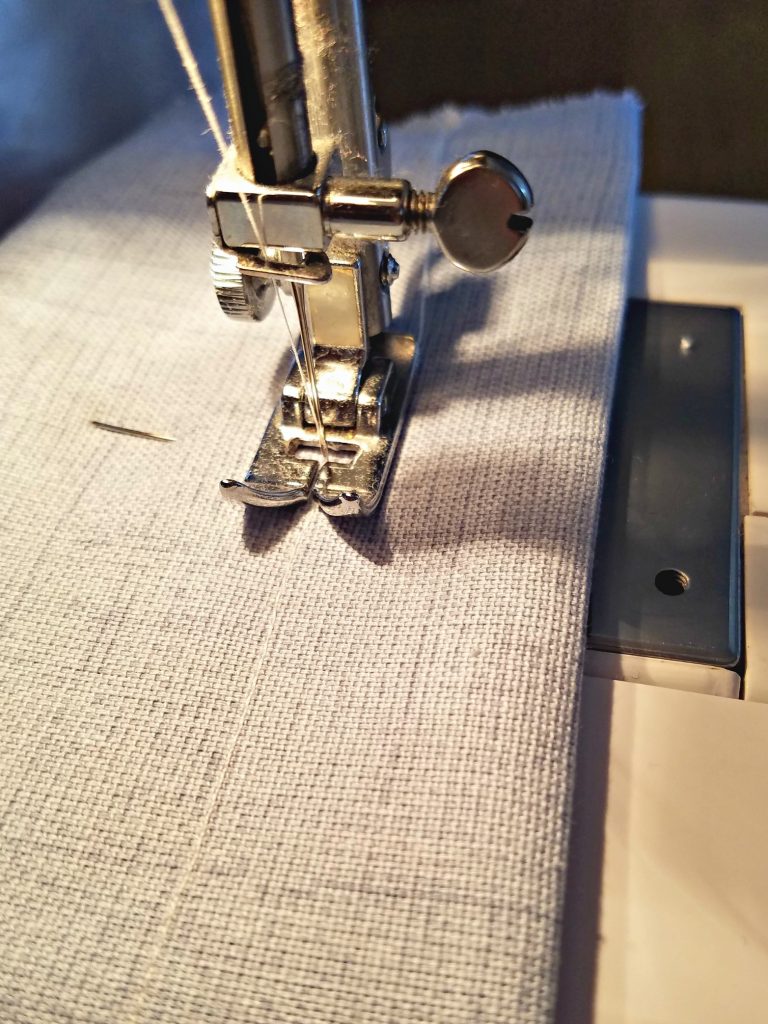 Slide the curtain on the rod and place the tension rod between the two bookcases as close to the table top as possible. The fabric I am using is Inspirations Screen Print by Waverly. Once I share the completed craft room you'll see why I chose this fabric. It comes in a couple different colors also.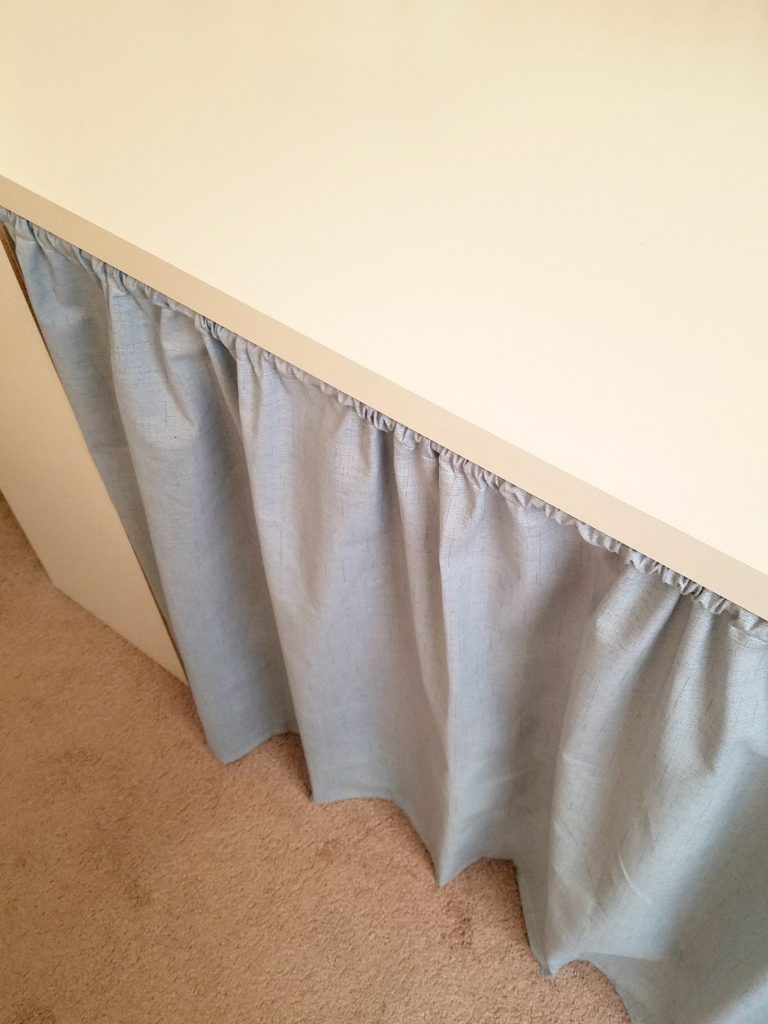 Because of the way I've placed the bookcases, I have storage on the outside…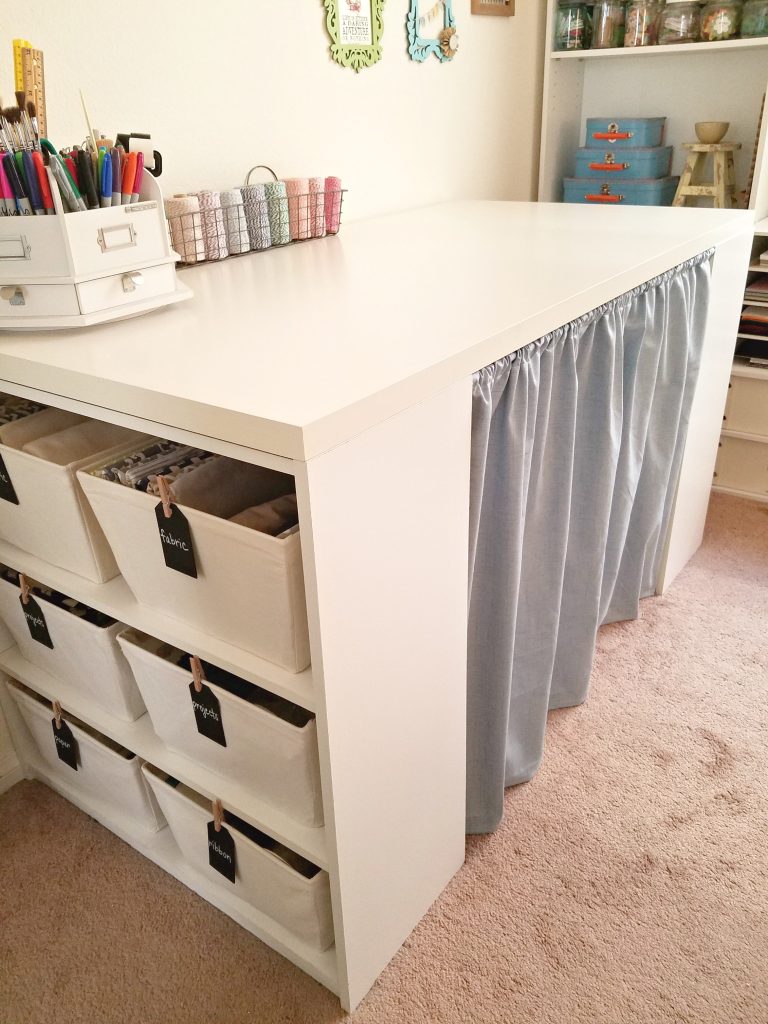 And also on the inside.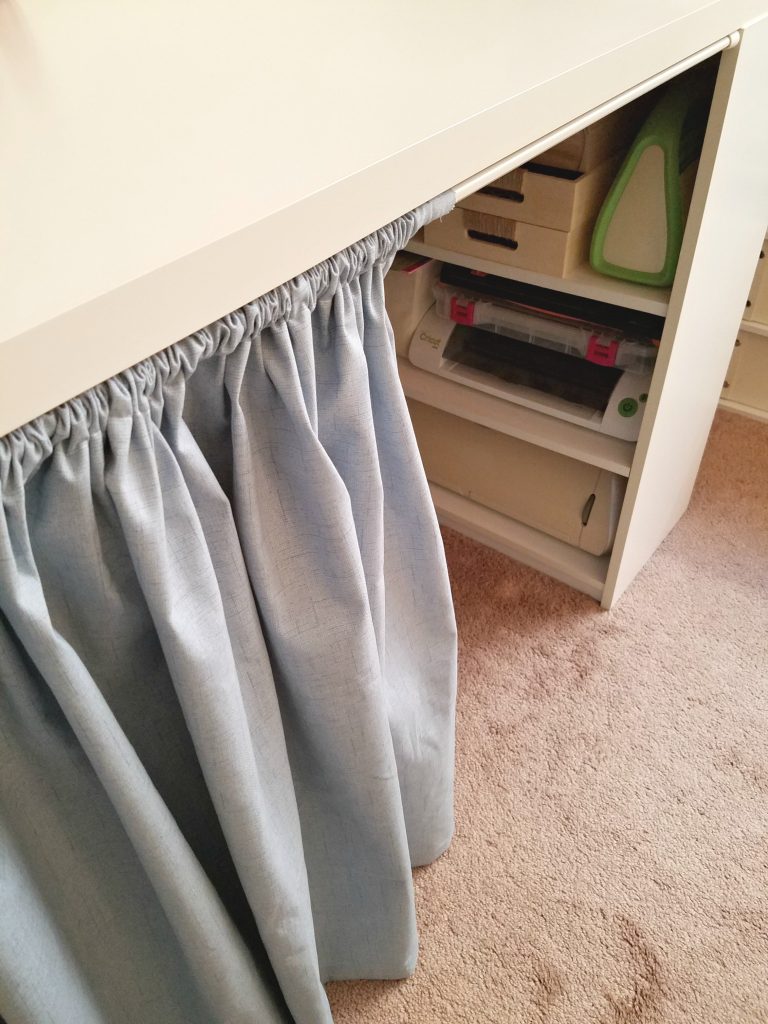 I can easily pull back the curtain to retrieve things from underneath the table and to also have use of the stool for crafting.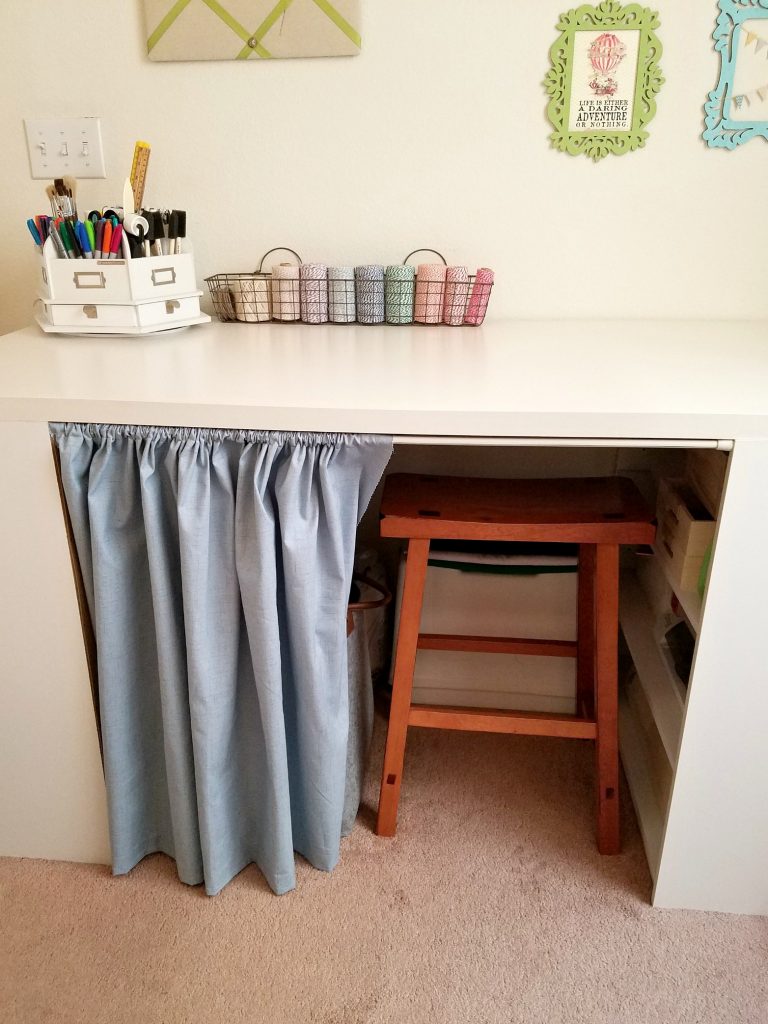 That looks so much better! I also changed the pictures above the table and will be sharing those in the craft room post in a couple of weeks. Now craft supplies that are extra large or awkward have a hidden home.