Make this Faux Wood Grain Heart Frame for a gift or for your Valentine's Day home decor.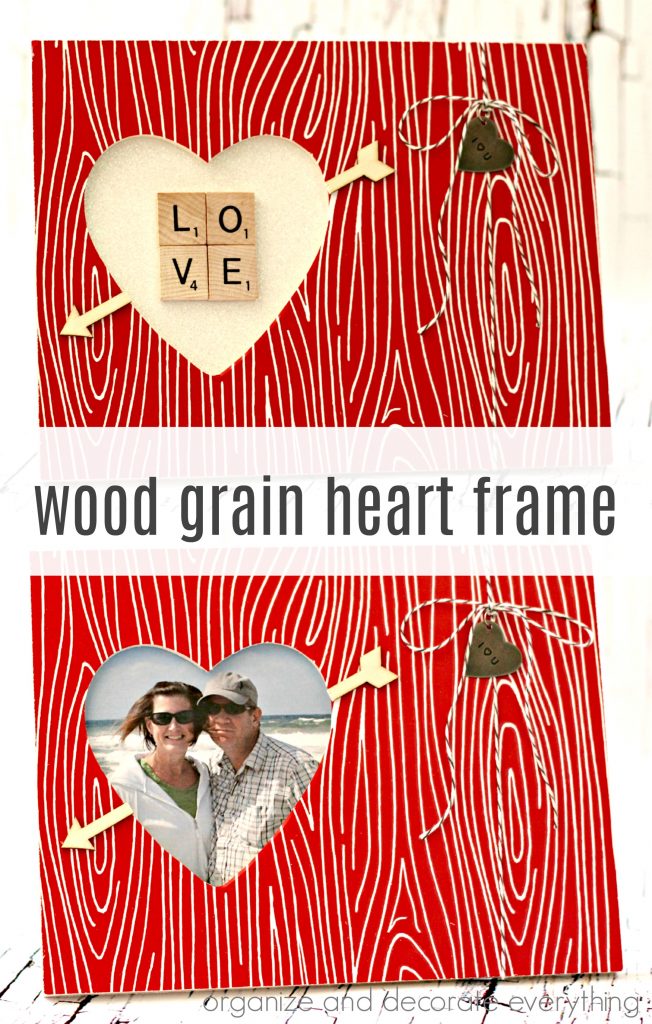 I love quick and easy holiday craft ideas, especially since they're only used a couple weeks out of the year. You can find this frame at most craft stores and even some discount stores for only $1 each. This would be a fun project for your kids to make their teachers or friends or even family members.
Supplies needed:
Patterned paper (scrapbook paper or wrapping paper)
Glitter paper
Baker's twine
Scrabble tiles
Heart charm
Wood frame
Wood or chipboard arrow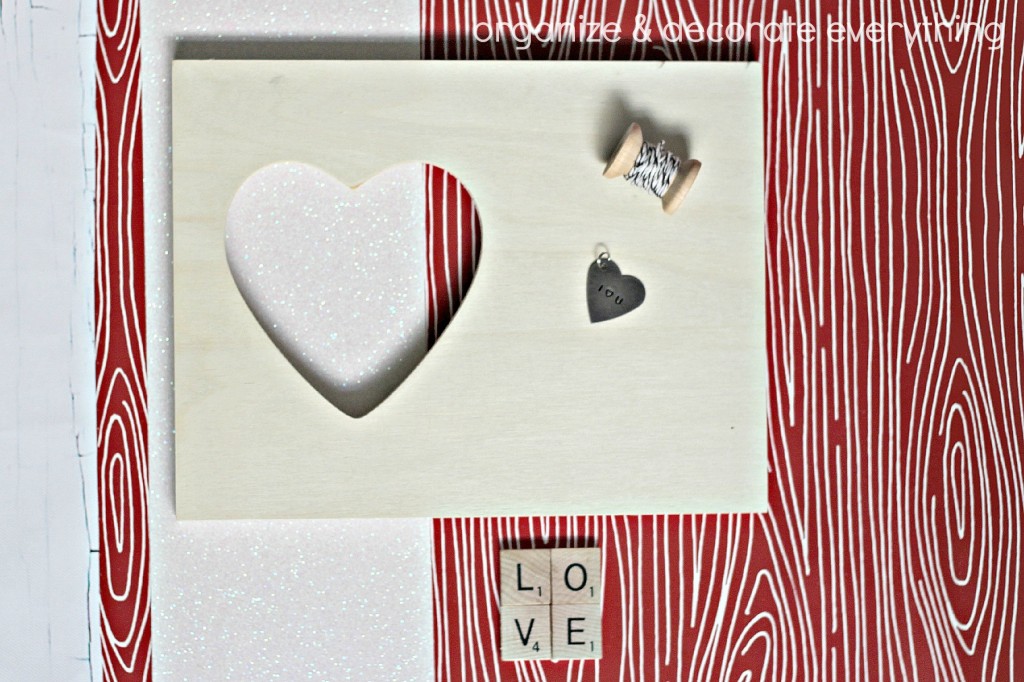 I used this beautiful wrapping paper for this project. I really love neutrals right now and there are also some beautiful silver, white, and copper papers similar to this that would be amazing. Decide where you want the pattern on the frame then trace around the frame on the back side of the paper. I positioned the knots so they would show on the right side of the frame. Make sure you have your design positioned so it shows on the frame where you want it to.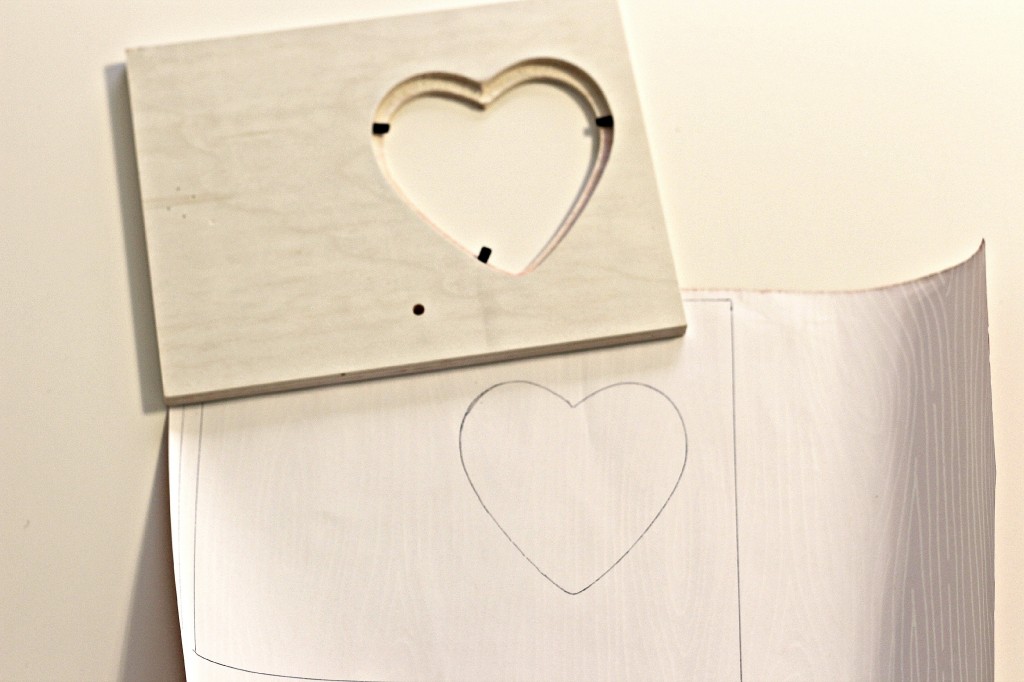 Cut around the outside of the paper using a paper cutter to ensure the cuts are straight, then cut out the heart using scissors. Apply a generous amount of glue (the extra strength glue works best) to the front of the frame making sure to cover the edges well. I use a seam roller over the top of the paper to get out any bubbles and get a smooth finish. Start in the center and roll out for best results.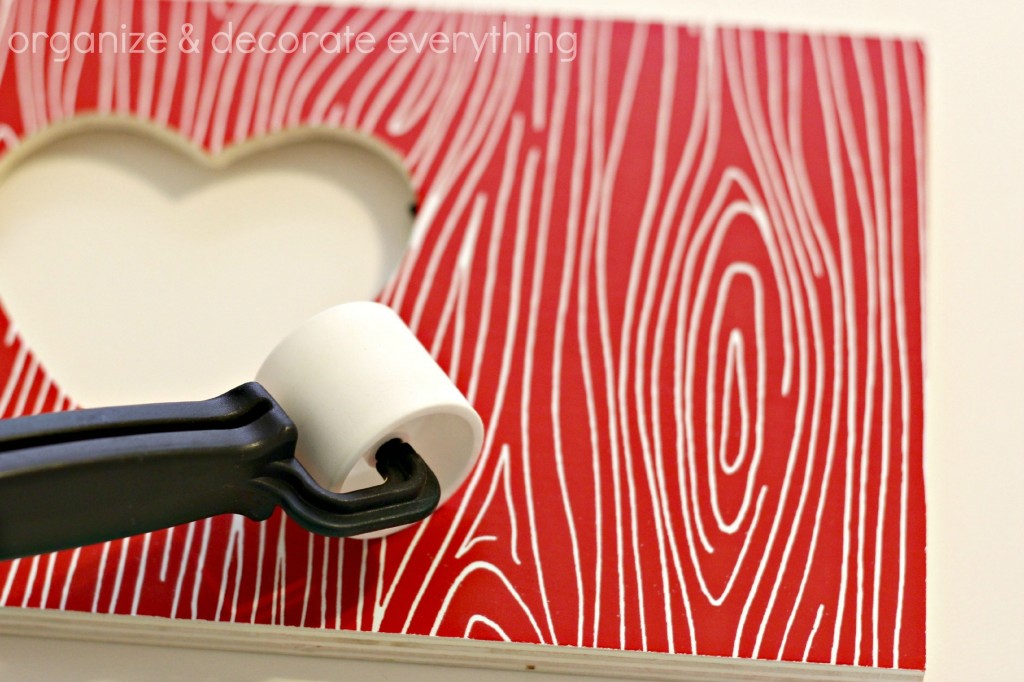 Trace the heart insert onto the back of the glitter paper and cut it out, then glue the paper to the insert for added strength and stability.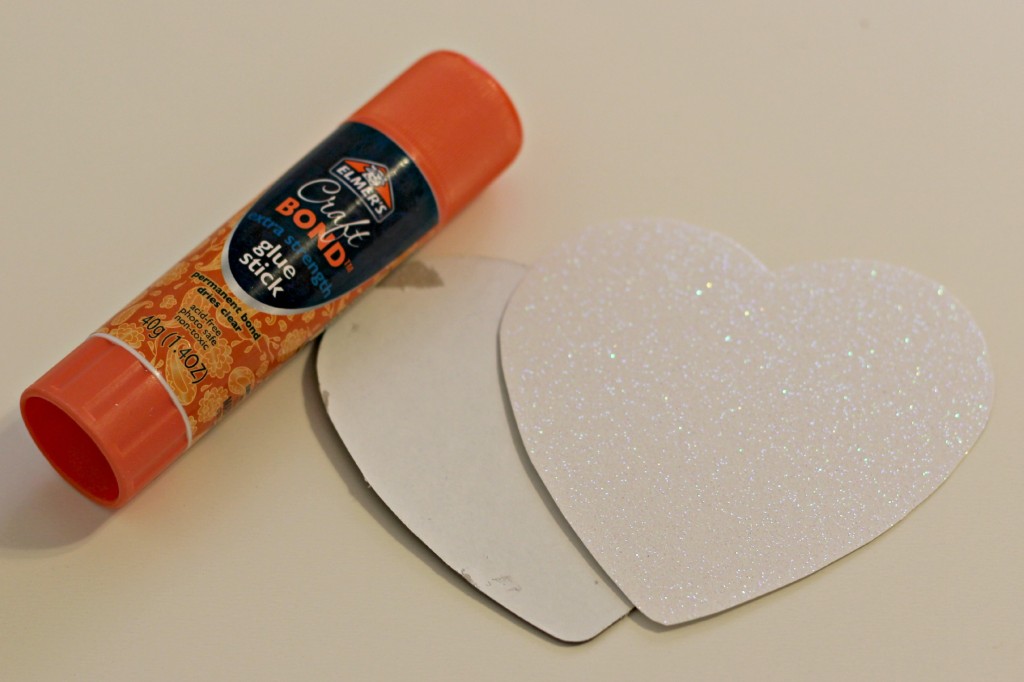 Place the heart in the frame and secure it in place. I love this paper because we all need a little glitter especially for Valentine's Day.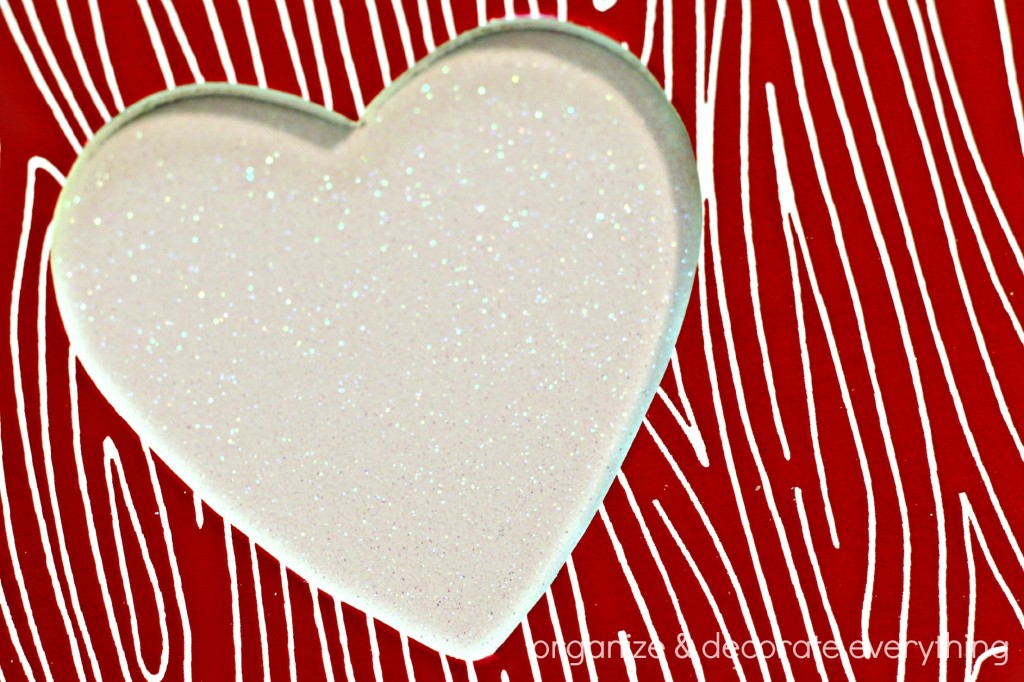 Use hot glue or extra strength glue dots to attach the scrabble tiles to the glitter paper. It holds the tiles well but they can also be easily removed. You can spell any word that has special meaning to you.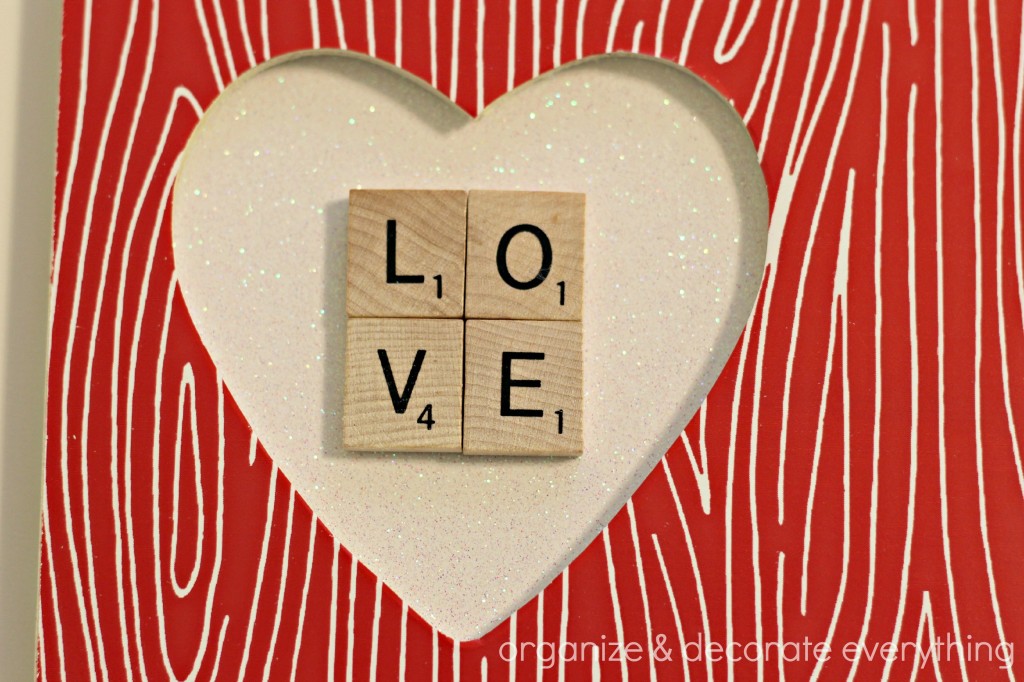 The arrow is optional but I thought it was a good addition to the frame. Cut the arrow in half and use glue dots to attach it to each side of the heart.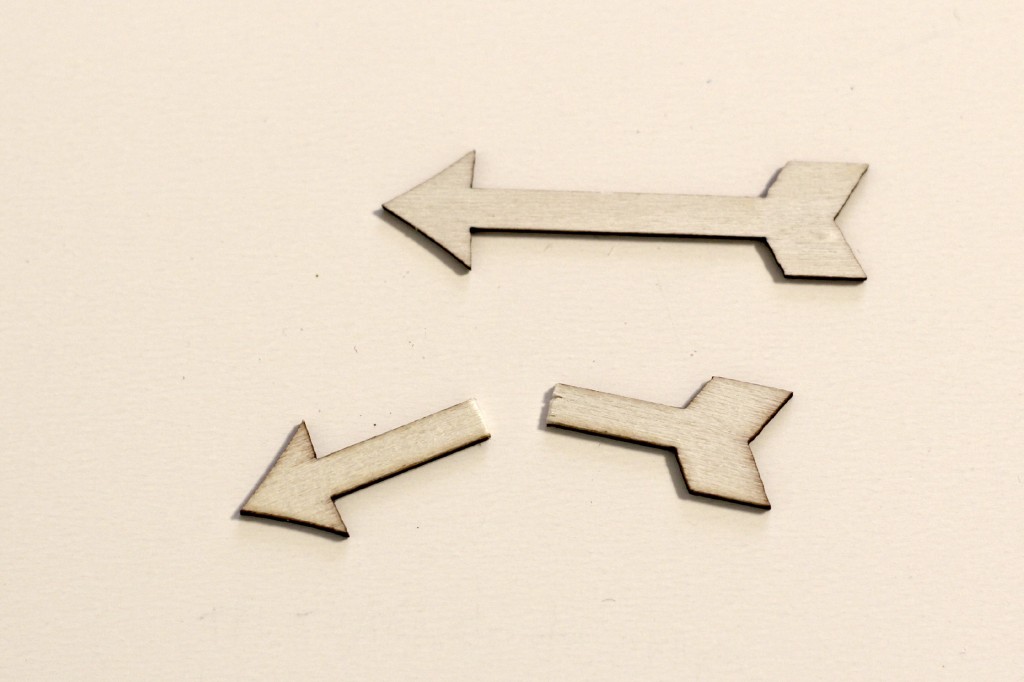 You can paint it if you like but I left it natural to match the scrabble tiles.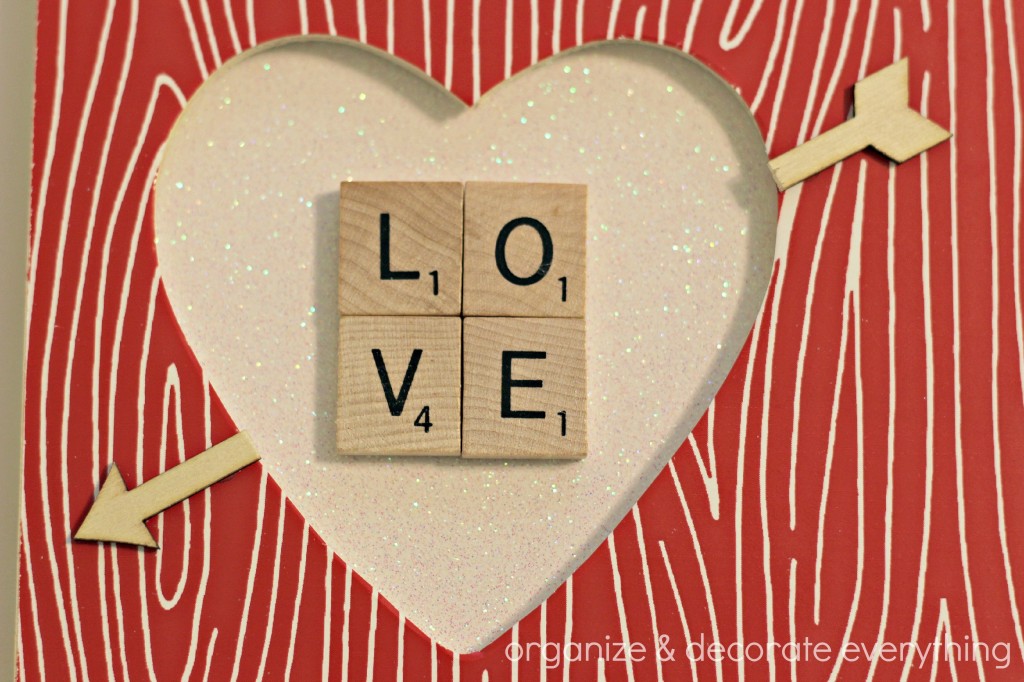 Add the heart charm to the frame by wrapping baker's twine around the right side of the frame and tying it in a bow. It just adds a little bit of extra sweetness.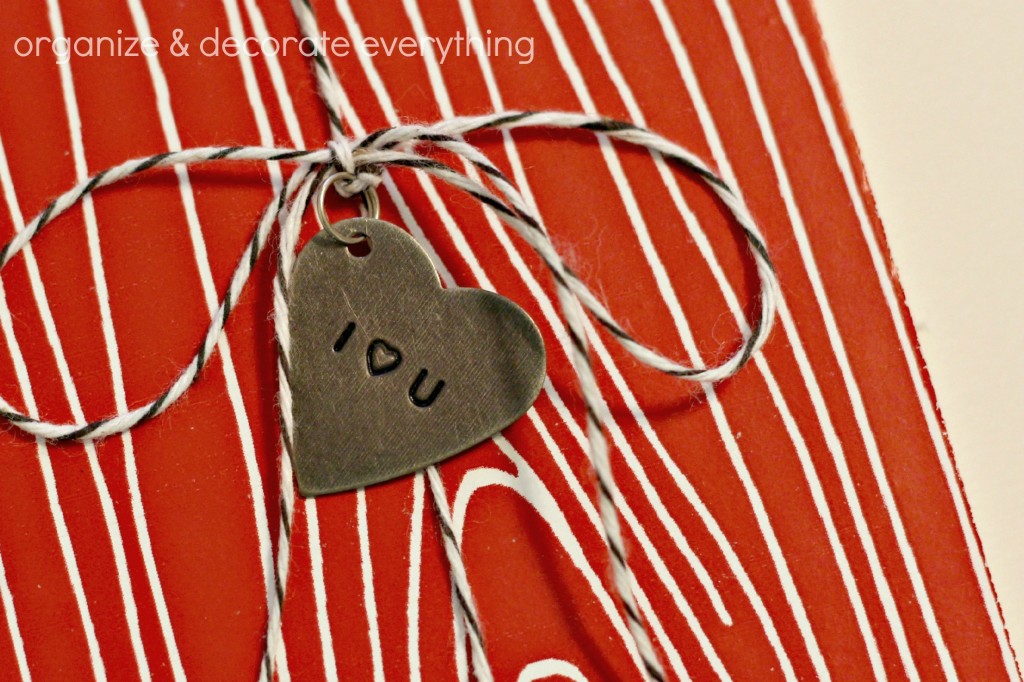 You can replace the tiles with a picture of you and your sweetheart. Aw, aren't we cute? Not bad for just a little over $1.