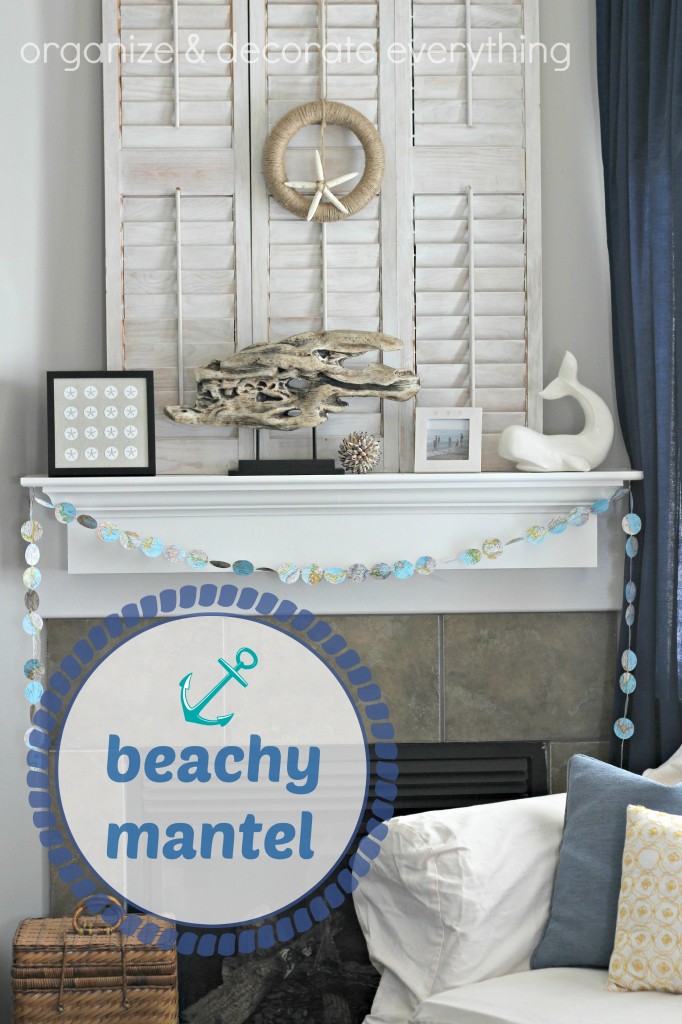 Who decorates their mantel when they should be packing to move? Me! If you know me at all you know how much I love decorating my mantel. I'm going to really miss it, so let's just say this is it's last hurrah. And, of course, I did it without spending any money.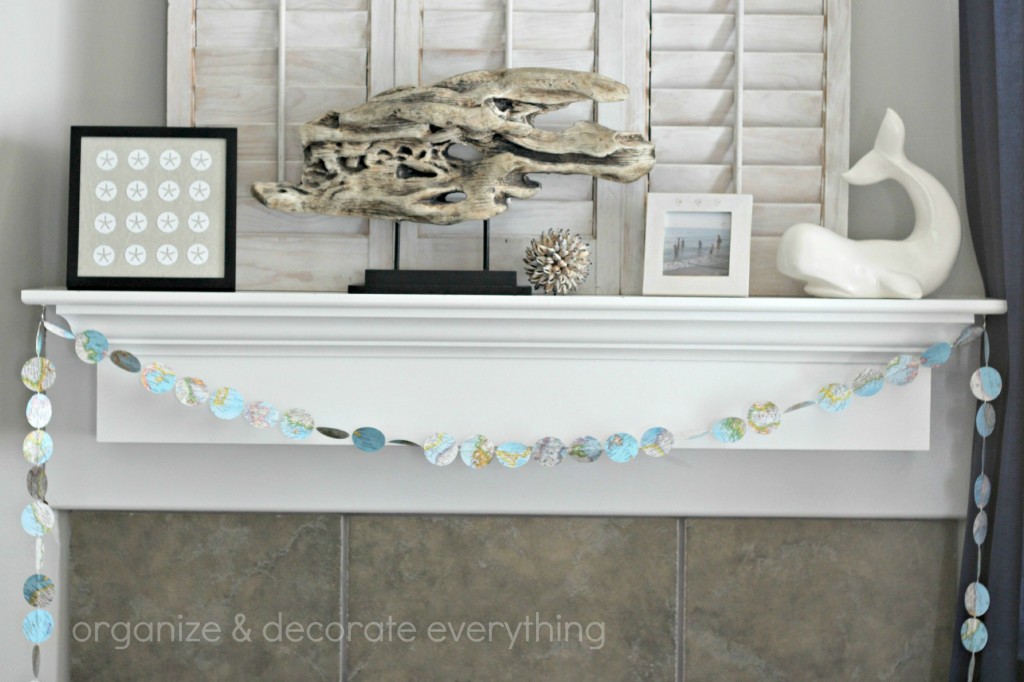 I made this Framed Sand Dollar Wall Art a couple years ago. I've been meaning to make another one similar to it, but it will have to wait a bit now. One good thing about our move is that I will be 7 hours closer to a beach now.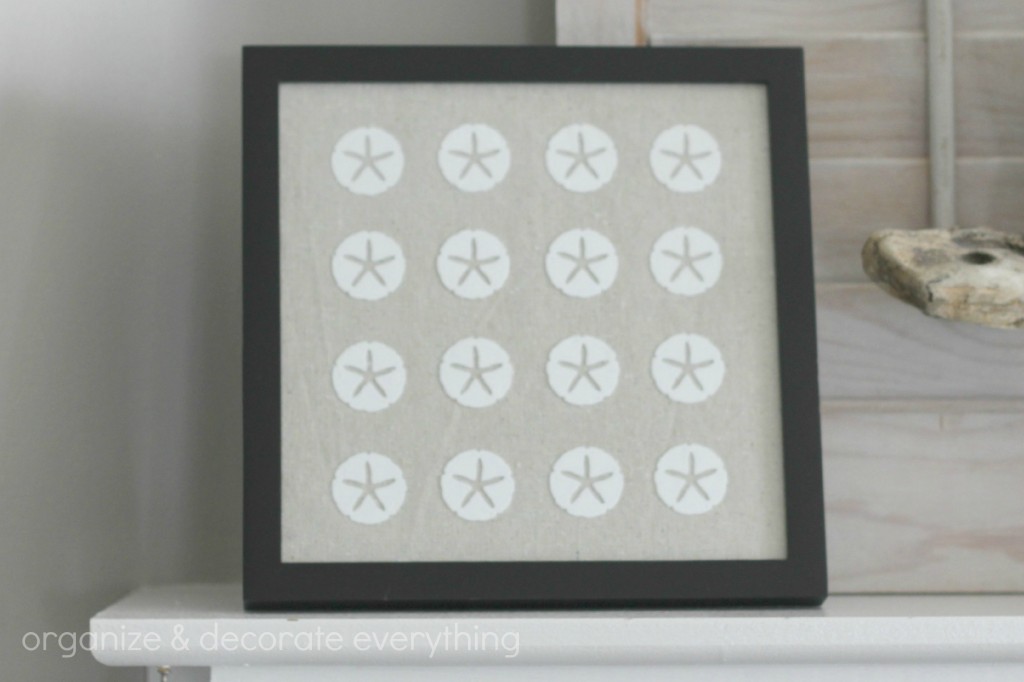 I won this amazing piece of driftwood at an auction a few years ago. I was the only one who bid on it. Apparently no one else could see the beauty in a big piece of wood found on the edge of a body of water. Lucky me! The shell ball is from our trip to Hawaii.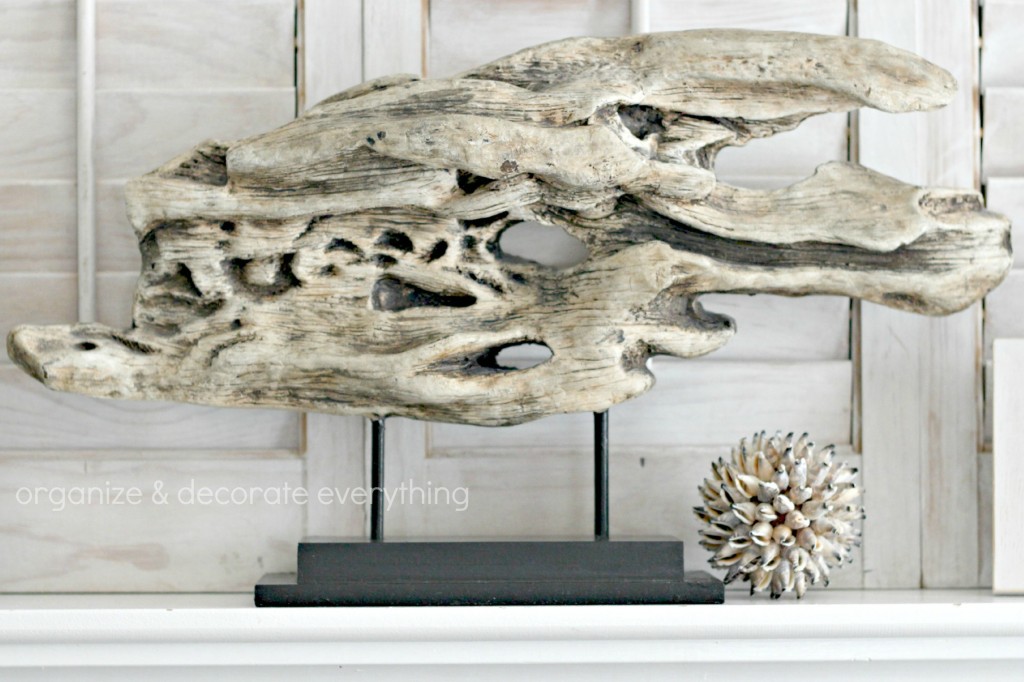 I love this picture of my kids and their cousins on the beach at Christmas a few years ago. What a wonderful memory!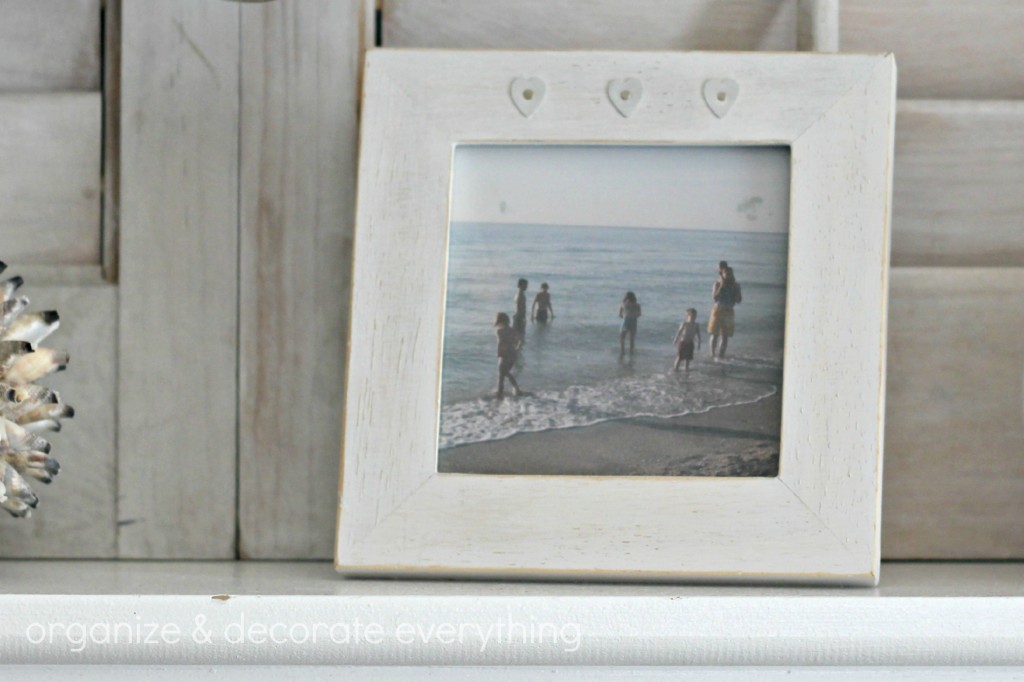 What can I say about the white ceramic whale? I just love it!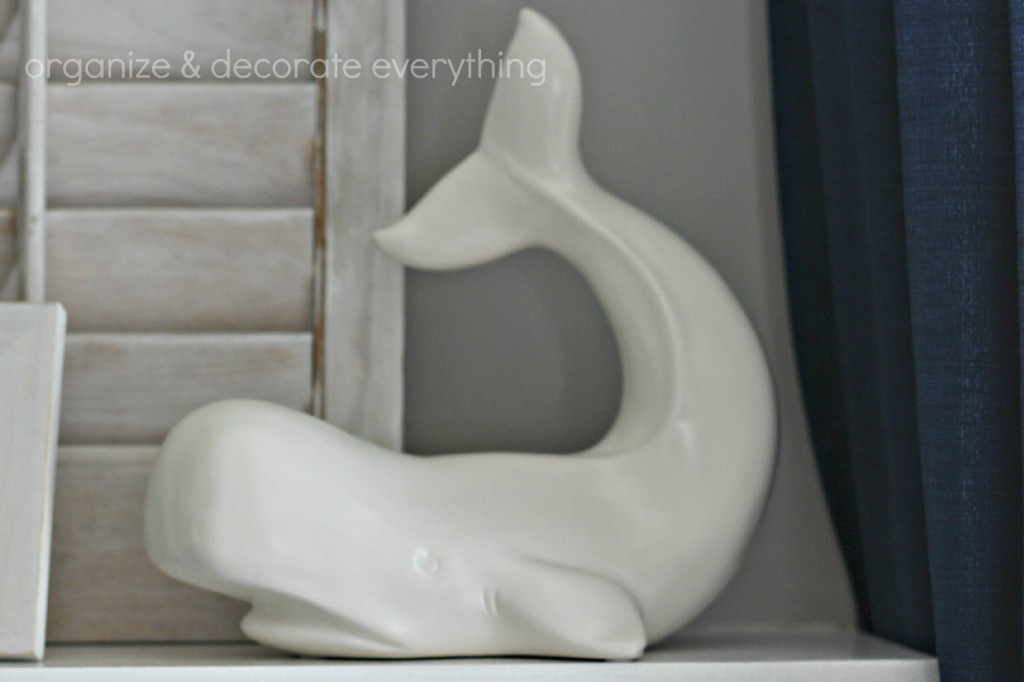 I made this nautical wreath last year by wrapping rope around a styro foam wreath form and tying a sea star on it.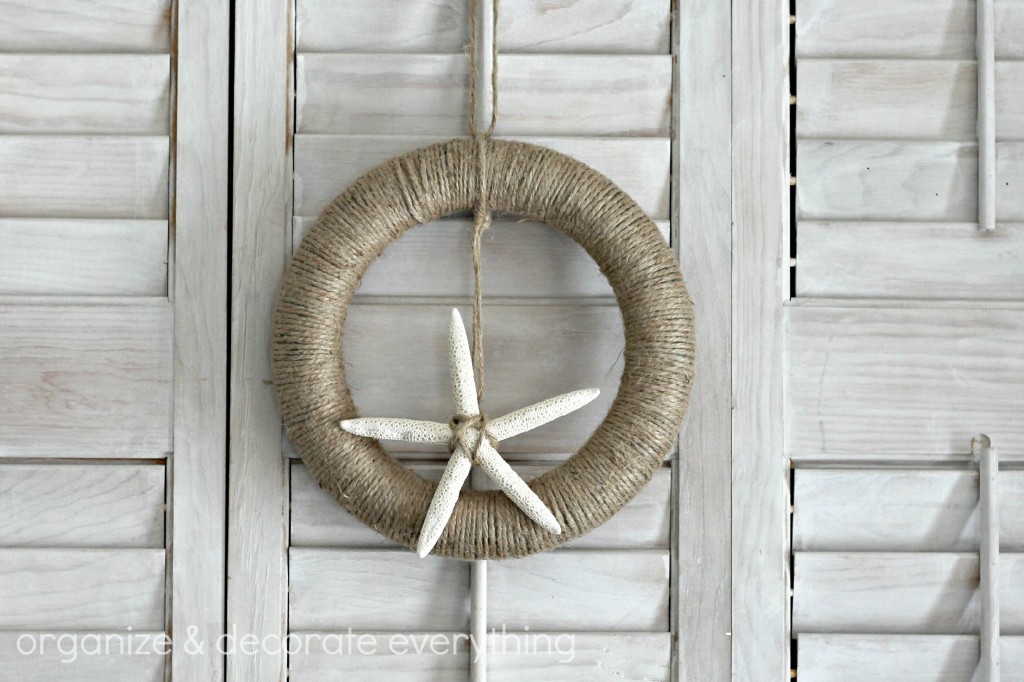 I also made the Map Garland a couple years ago. I love maps and the garland turned out just as good as I thought it would.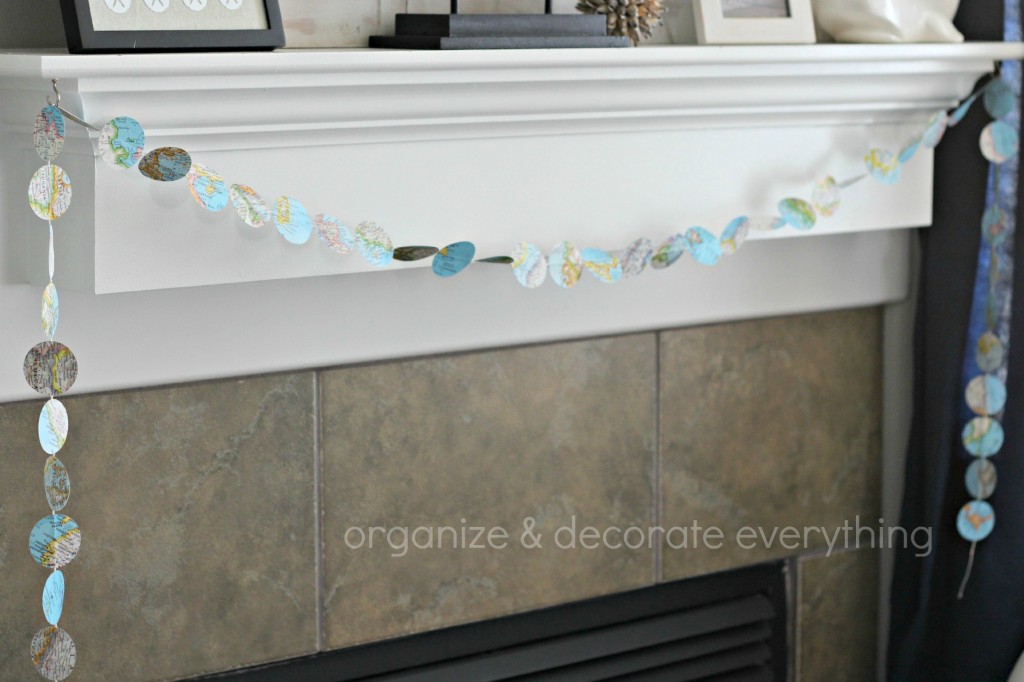 I love how beachy it is, but also how subtle it is.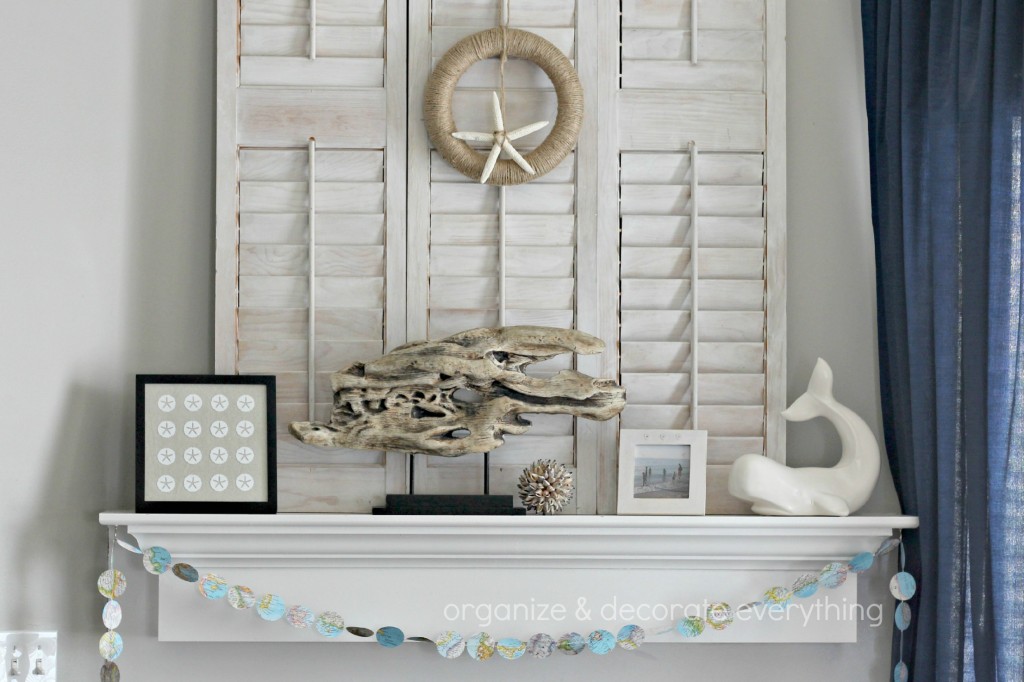 Here's my Summer Mantel from last year. Oh look, the same wreath!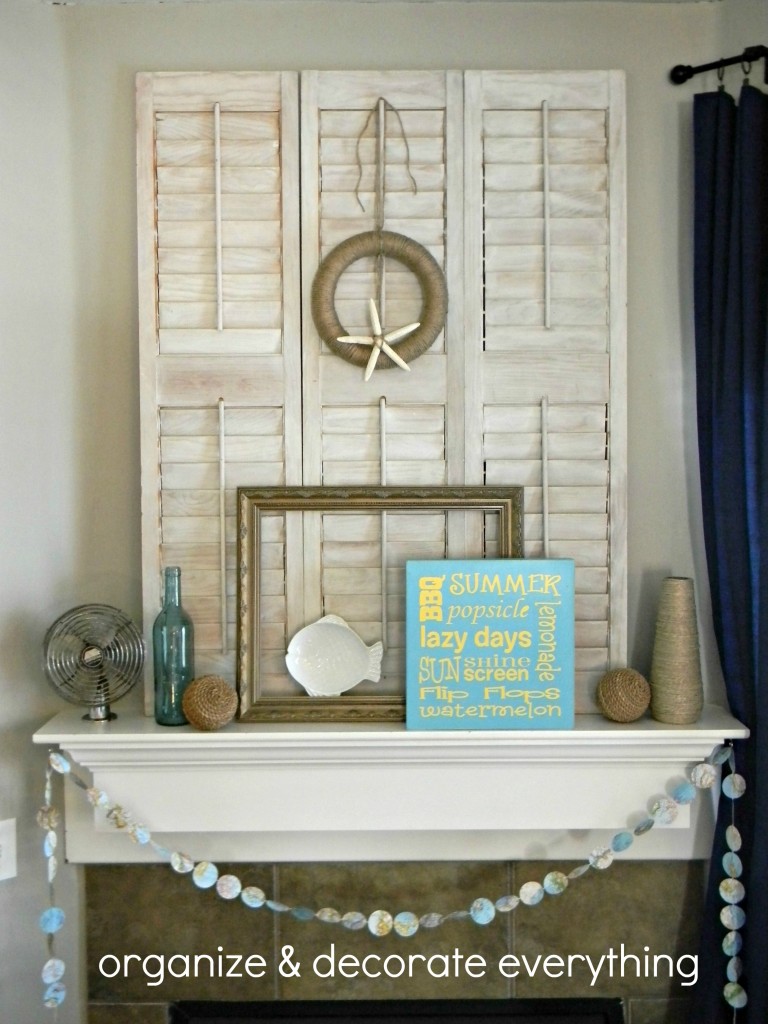 If I don't have a mantel in my new house, I'll be making one. How do you decorate your mantel or shelf for Summer?