So…, what do you do when you can't buy new clothes but you have a conference coming up? Shop your closet! My awesome blogging friend Megan from Brassy Apple, agreed to come over and help me discover all the awesome outfits I already had lurking in the corners of my closet.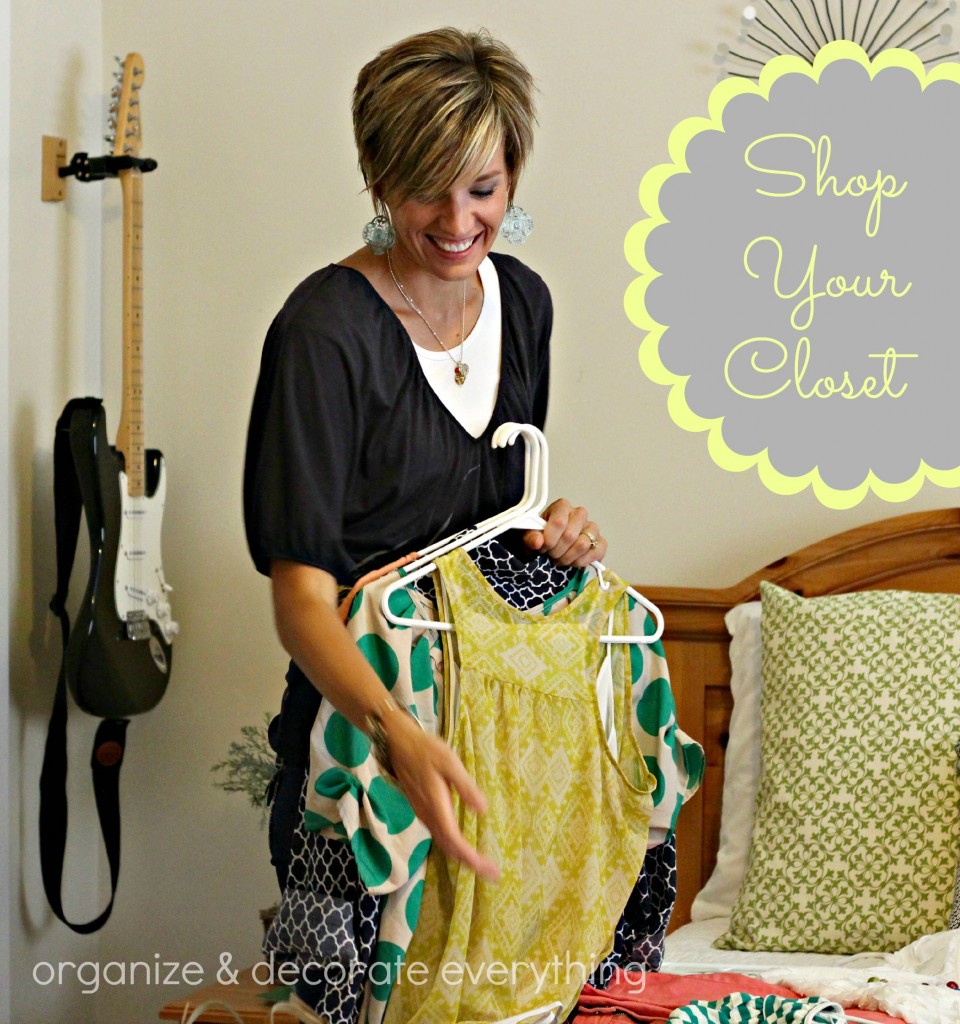 Okay, so they weren't really lurking in the corners because my closet is extremely organized, but I wanted Megan to help me realize the full potential of the clothes in my closet. I showed her some of my favorite pieces and she started pulling things out and working her magic.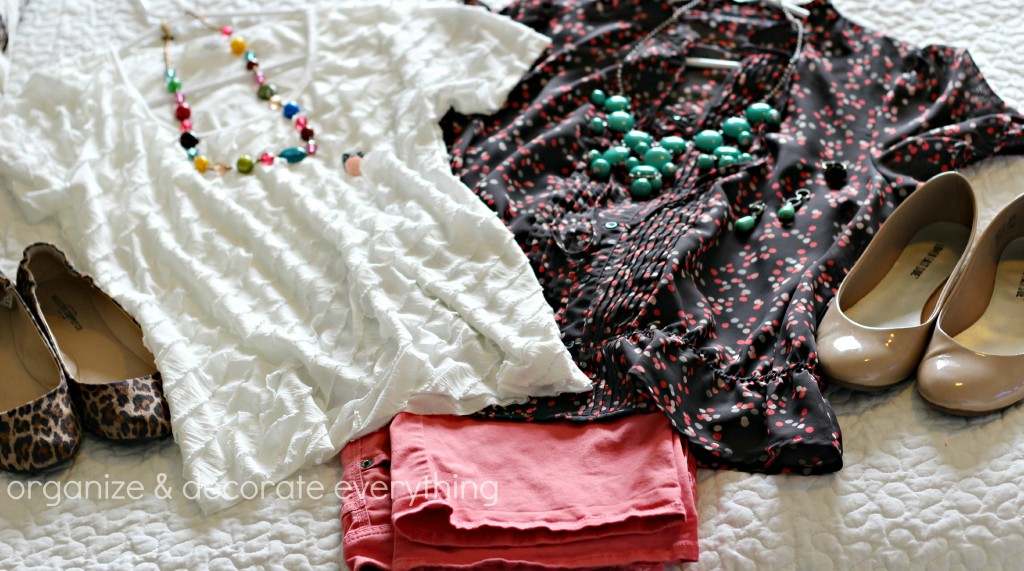 I never would have thought of pairing some of the pieces together that she did, but once she put them together I loved them. One of my favorite pairings was the teal necklace with the brown polka dot shirt. I'm excited to wear them together!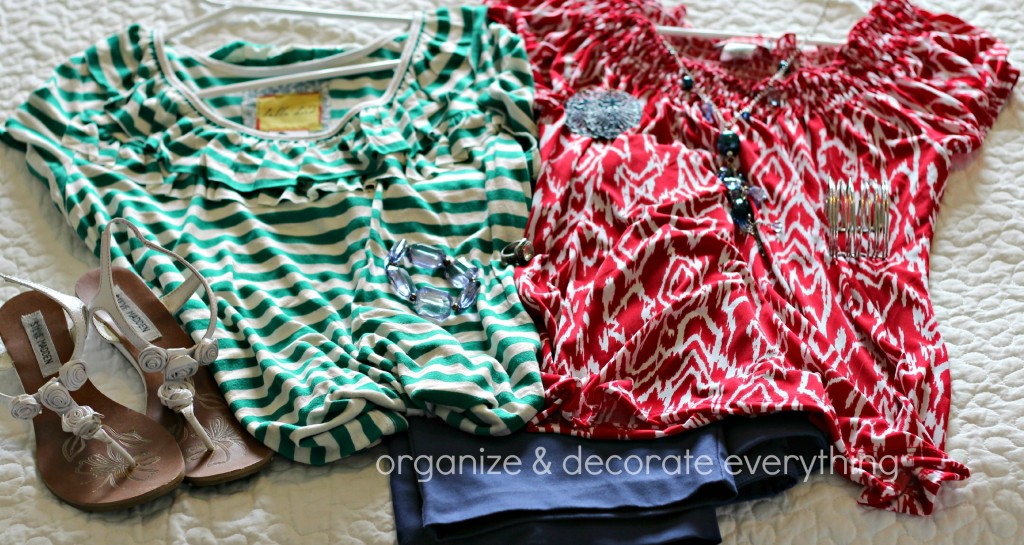 I feel I need to add a disclaimer here before we go any further. I am not taking 9 outfits to a 3 day conference. Since I will also be spending a few extra days with my family in Atlanta, we put together the extra outfits.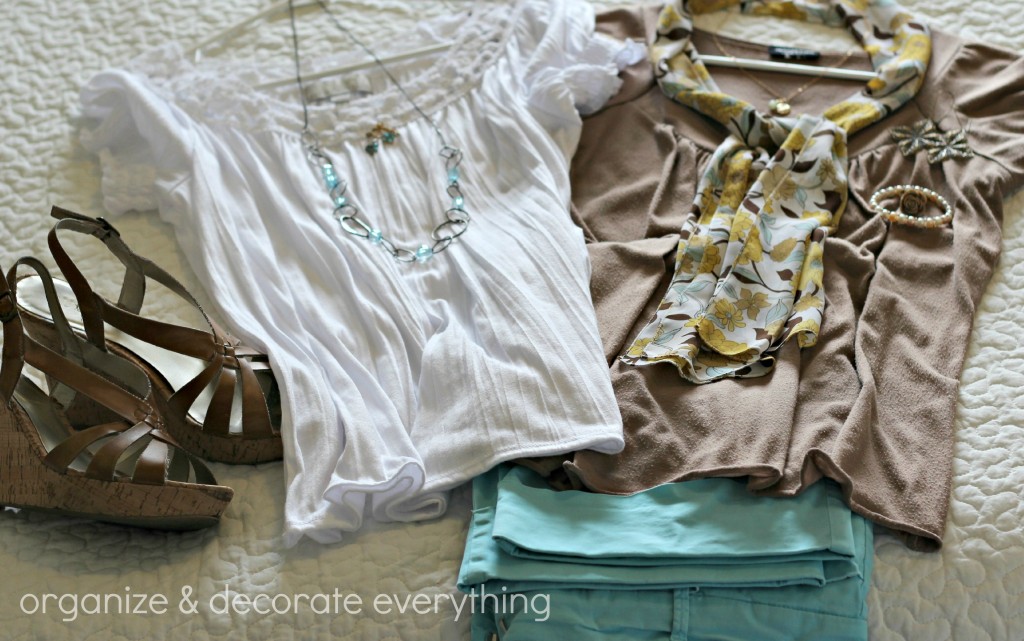 Megan paired 2 tops with every pair of pants so I could double my wardrobe but save on space. I will be wearing each pair of pants only once during the conference but then also once on the rest of my vacation with a different top.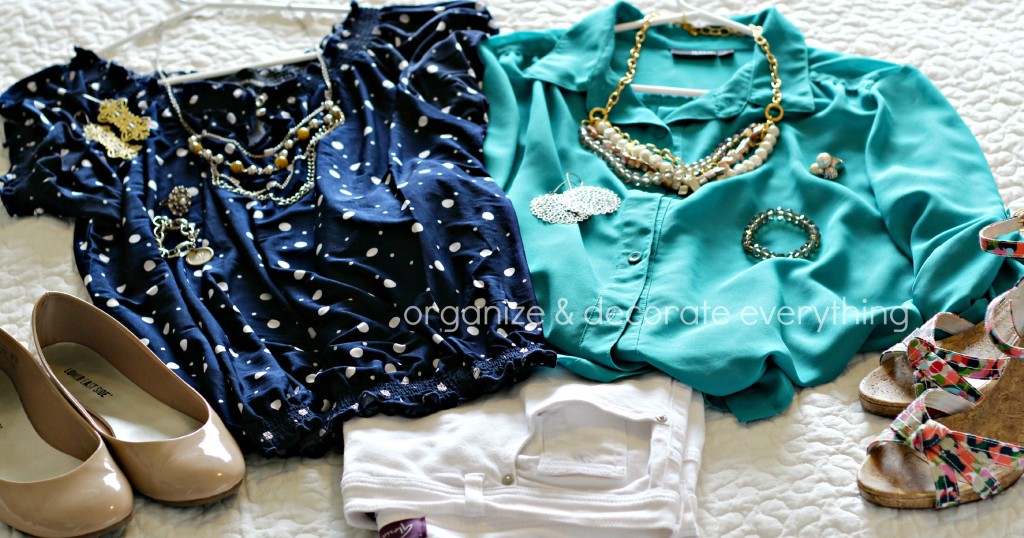 The dress at the conference parties will range from fancy schmancy to jeans. I wanted to be somewhere in between so we went with white crop jeans, heels, a nice top, and sparkly jewelry. The point is to dress comfortably and be yourself.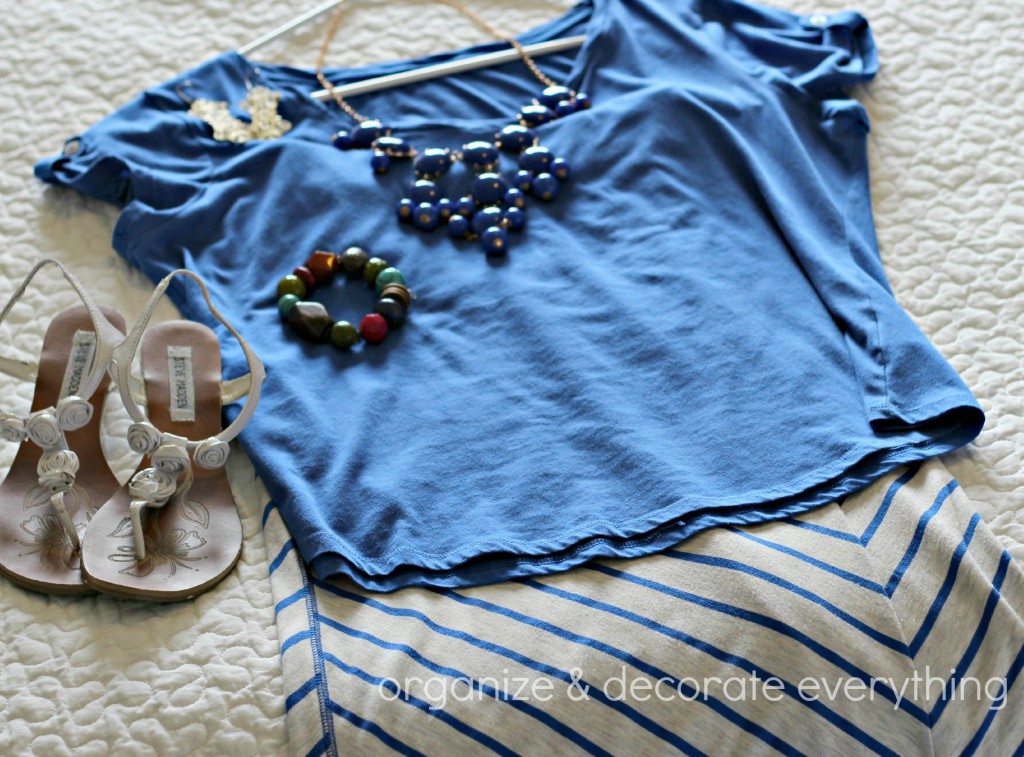 I had to bring a maxi skirt. Even if I don't wear it at the conference I'll find time to wear it on the rest of my vacation, maybe on a night when I've eaten too much or want to feel extra comfortable.
I'm bringing 2 extra shirts, just in case I want something a little more dressy or something more casual one day (or in the event of spilling something on one of my other tops). You never know.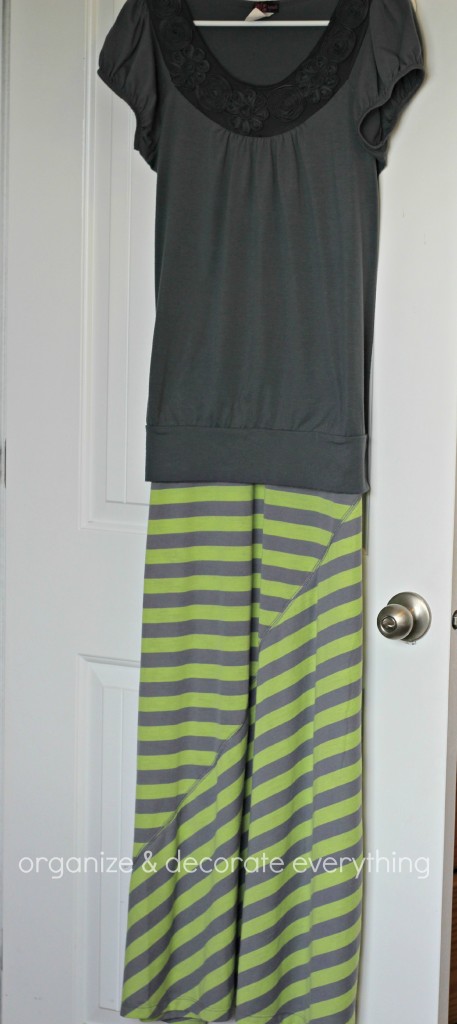 I'm flying all night and wanted to be comfy while trying to sleep on the plane, so we came up with a cute but comfortable outfit. The skirt is actually a dress but I don't feel comfortable wearing it that way because it's a little tight. Megan suggested I wear a top over it and wear it as a skirt. I love it and feel more comfortable wearing it now.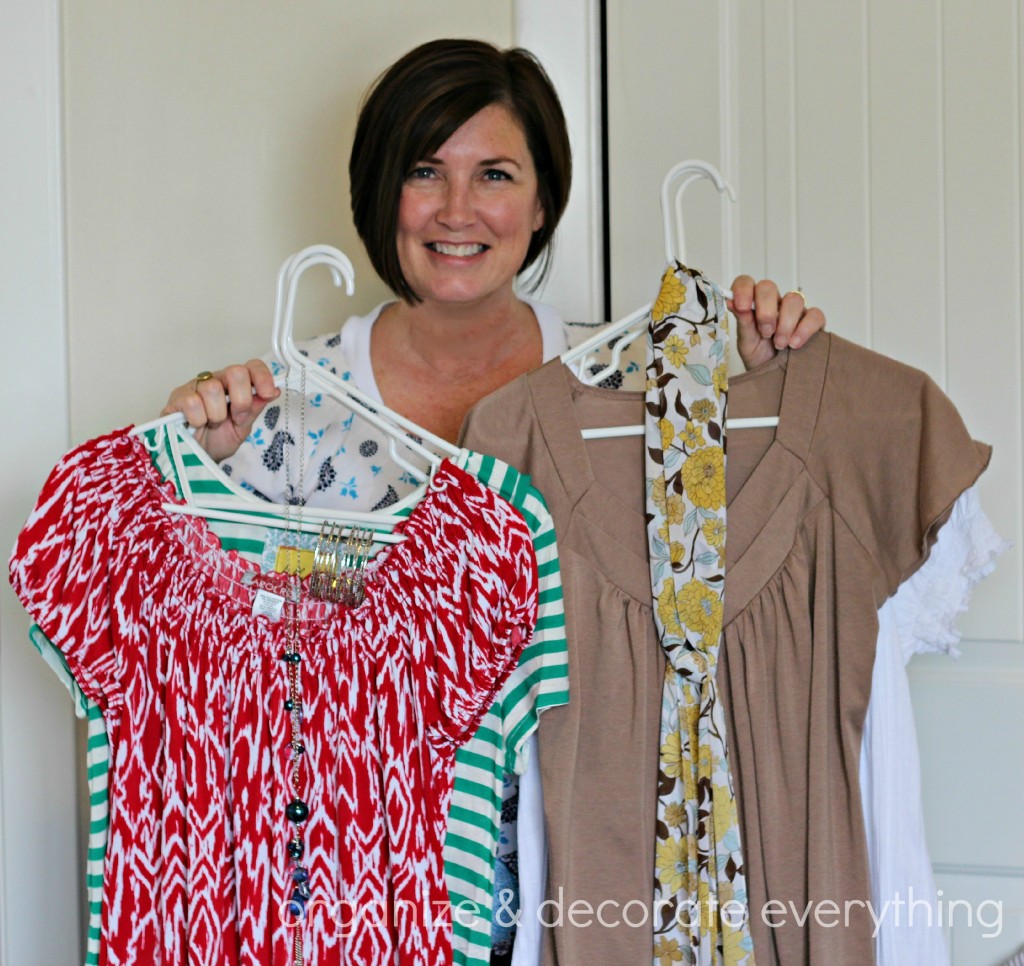 Look how happy I am with my new clothing options. Seriously, Megan helped me see other options in my clothing and helped me realize I didn't have to go out and buy new things, just use what I already have in new ways. If you aren't fortunate enough to have someone like Megan, invite a friend over and ask for opinions or different options on your wardrobe. It's fun and who doesn't like saving money?