Even though we're moving in 3 to 4 weeks I needed a little pick-me-up and decided to redecorate a bit. I gathered all the beachy Summer decor I could find and got to work making my house feel a little more like Summer.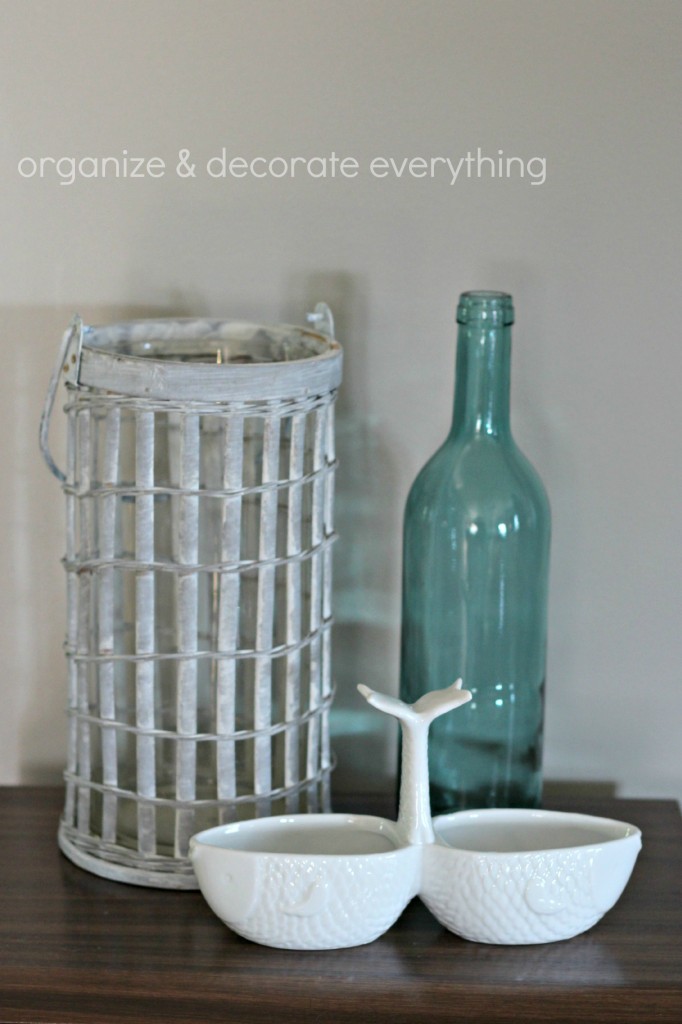 Shopping my house is one of my favorite things to do. I love making my home beautiful using things I already have and I like showing others they can do the same.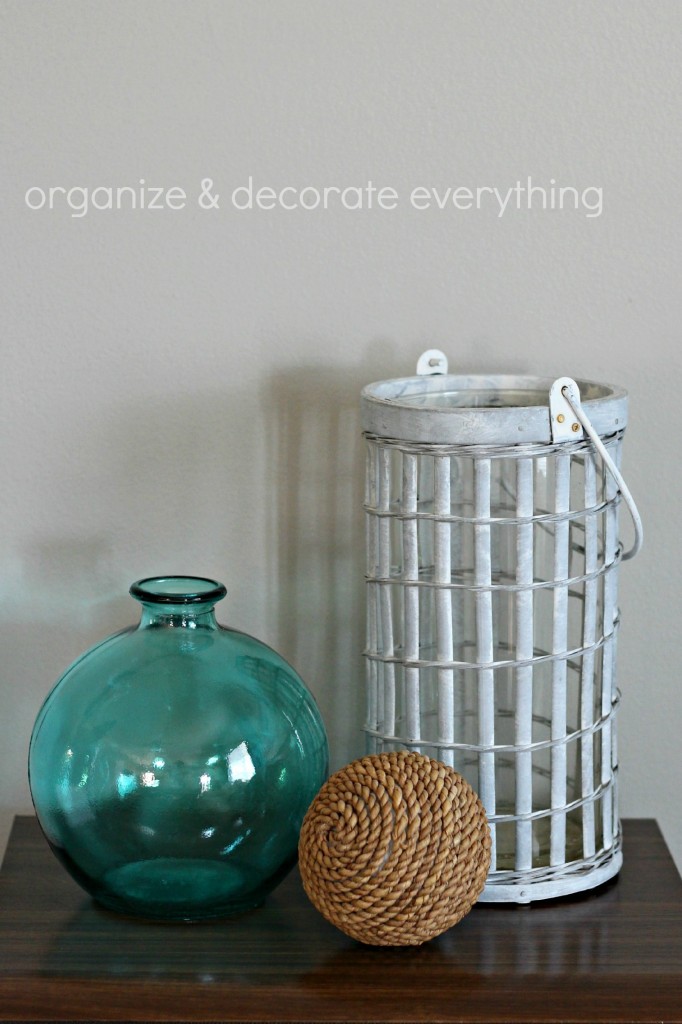 White ceramics, colored glass, rope, wicker, and sea life all bring that beachy feel to my home. Okay, maybe not the elephant so much but I love him, so it works.
Blue and green colored glass remind me so much of the beach.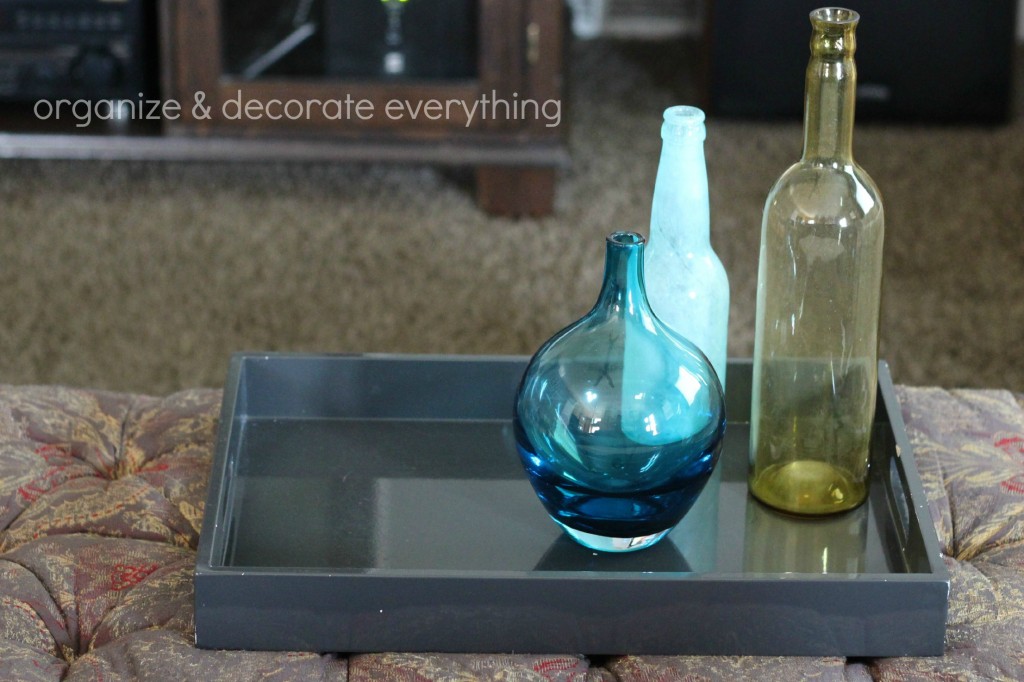 Different shapes and sizes add interest to the simple glass pieces.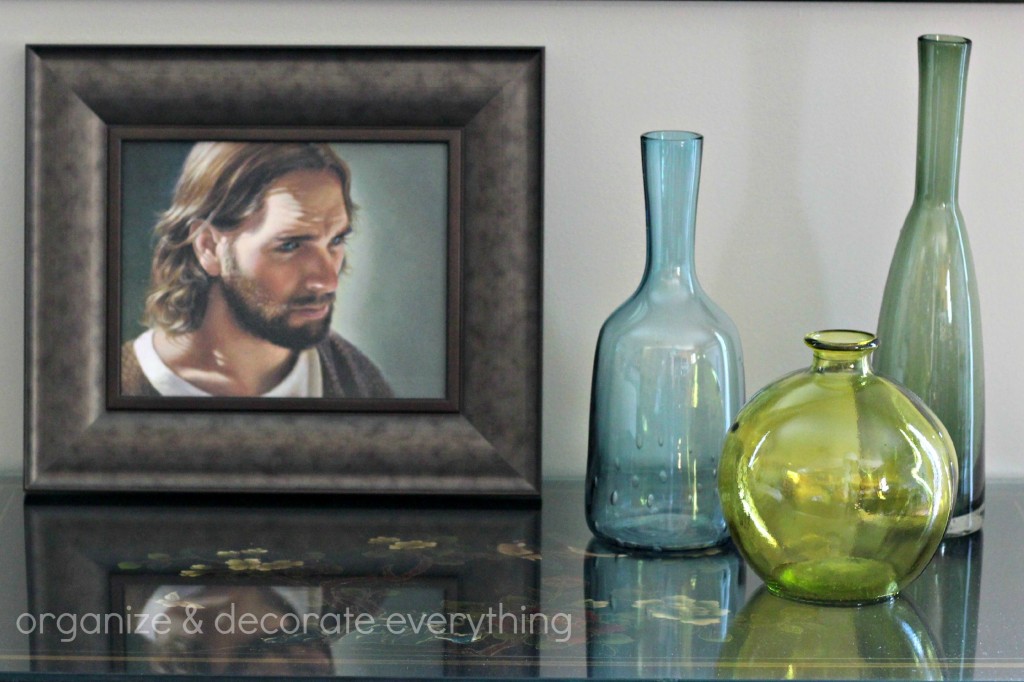 This glass case is the only new piece. I'll be sharing more information on it later this week. Isn't it gorgeous? It's perfect for displaying beachy mementos.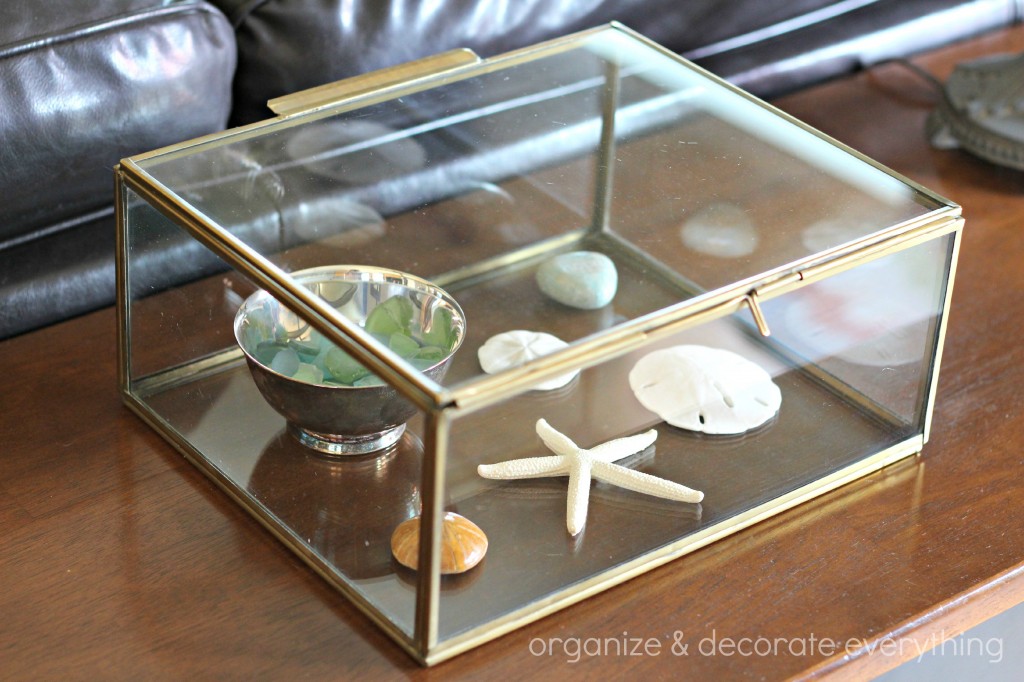 I love using architectural pieces to add even more interest and a little history to an area. It's easy to make a little beach in glass ware using sand a few shells.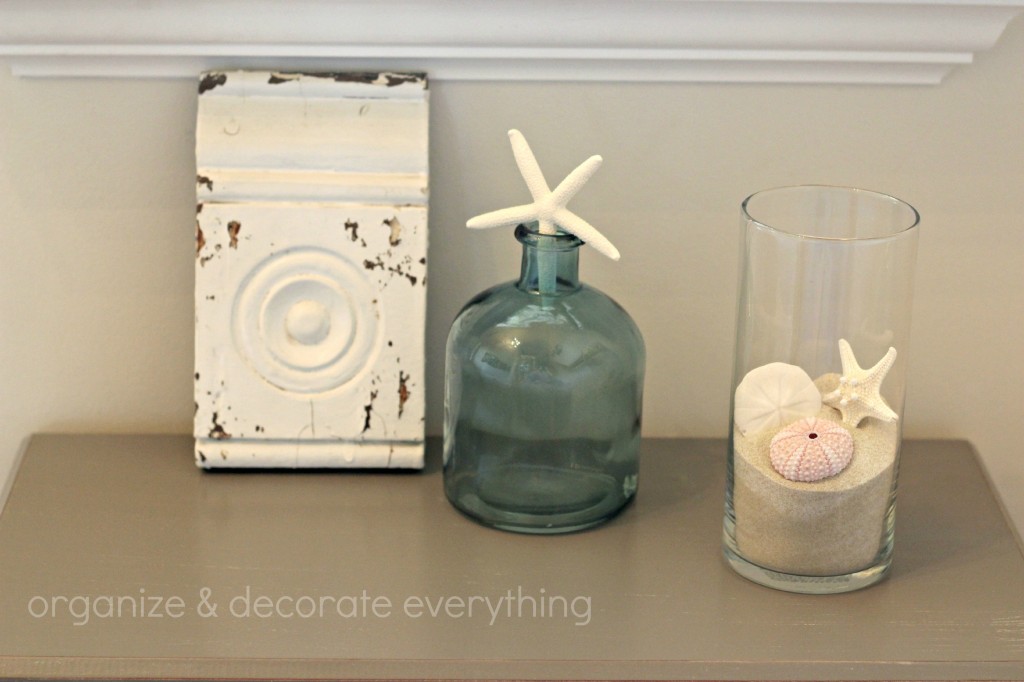 I added a bit of Summer to the entry also. I love these fresh and happy colors!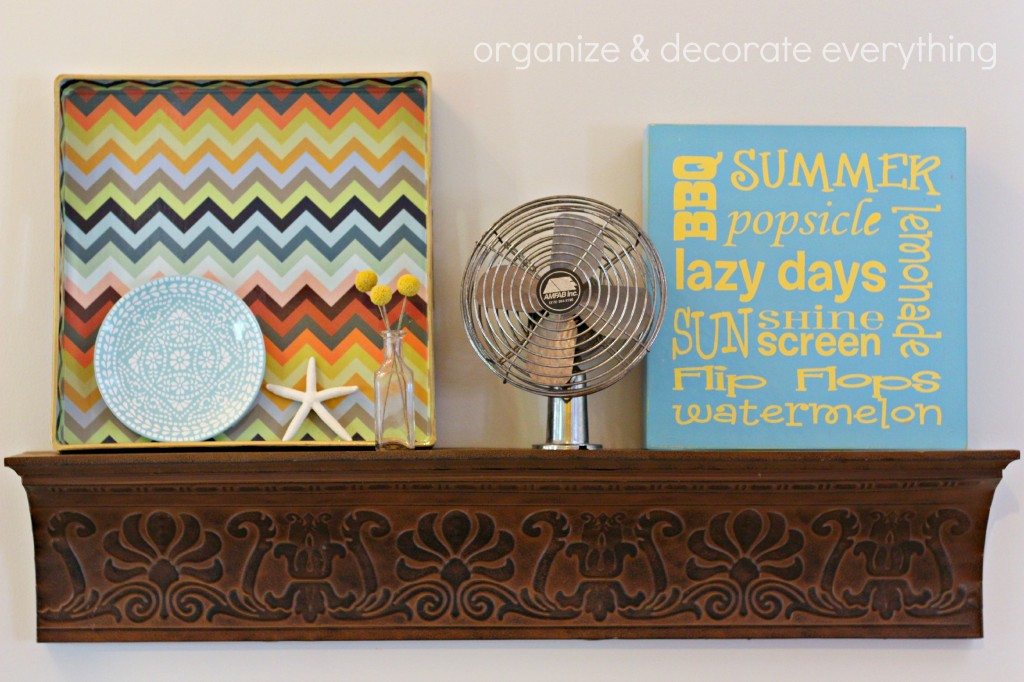 I will be sharing my decorated mantel tomorrow. It's my absolute favorite thing to decorate.
Do you decorate for the seasons or just the holidays?