The upstairs kids bathroom sat void of wall art or any decorations at all for way too long. I think even if I had a lot of money I would still prefer to create my own home decor. It's rewarding walking into a room knowing your created something in it. These Beach Themed Wood Signs were fun to incorporate into the kids bathroom, but since I can't afford to change everything in the room I used colors that were already in the rugs and towels.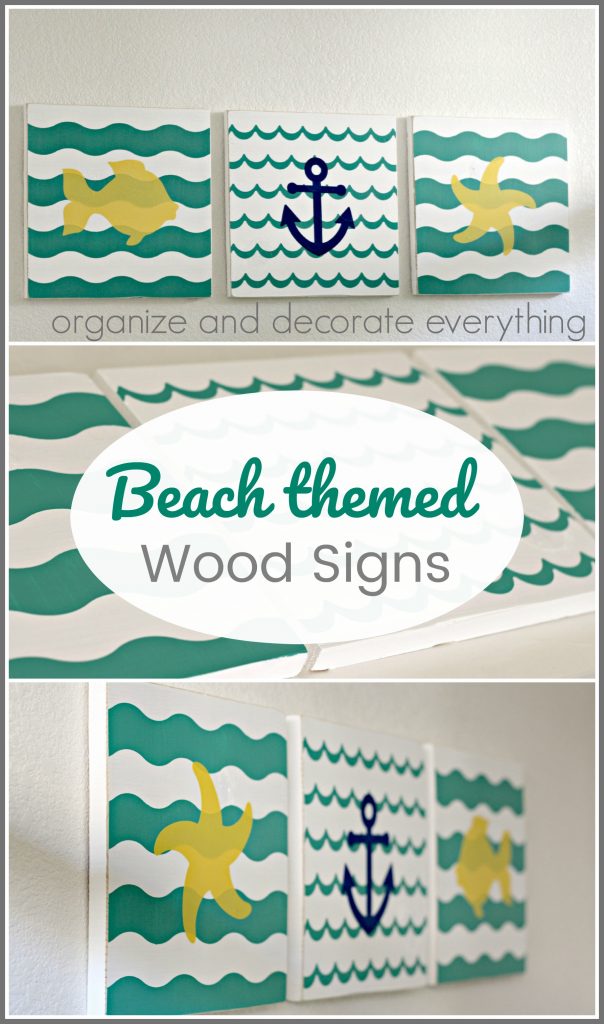 Affiliate links have been added to this post for the convenience of helping you find the products you need.
I already had the wood and paint I needed to create these signs and the tape gave me the inspiration I needed for the beach theme.
Supplies Needed:
Scrap Wood (cut 12″x12″)
Shape Tape
White Paint
Aqua Paint
Yellow and Navy Vinyl
Sandpaper
Command Strips (for hanging)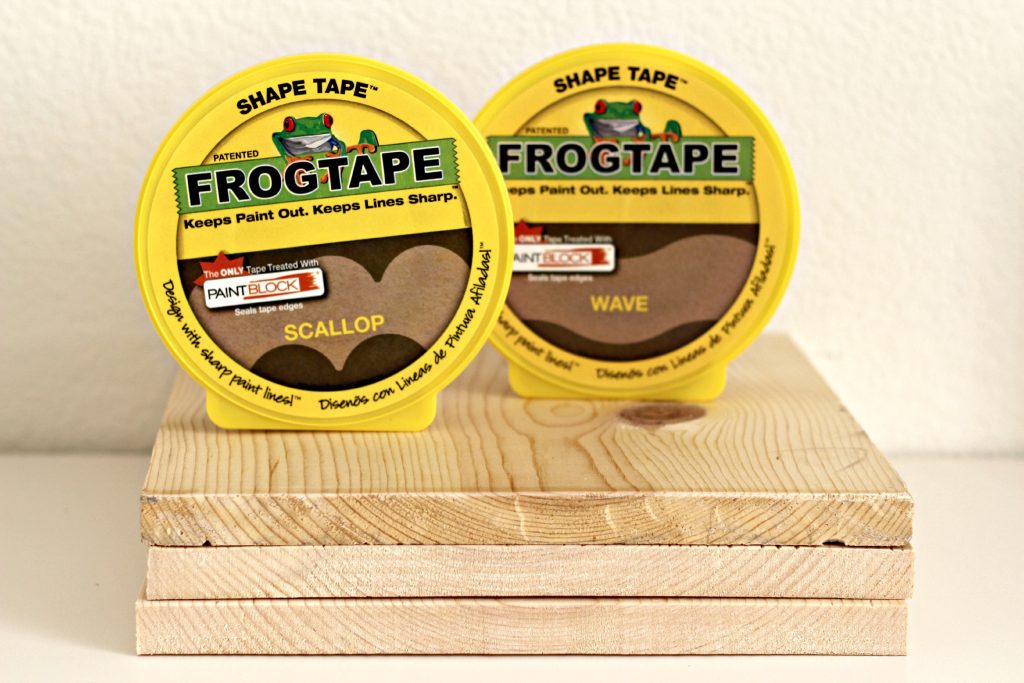 Start by painting the 3 pieces of wood with 2 coats of white paint, letting it dry between coats. Let the last coat dry a few hours before placing tape on it.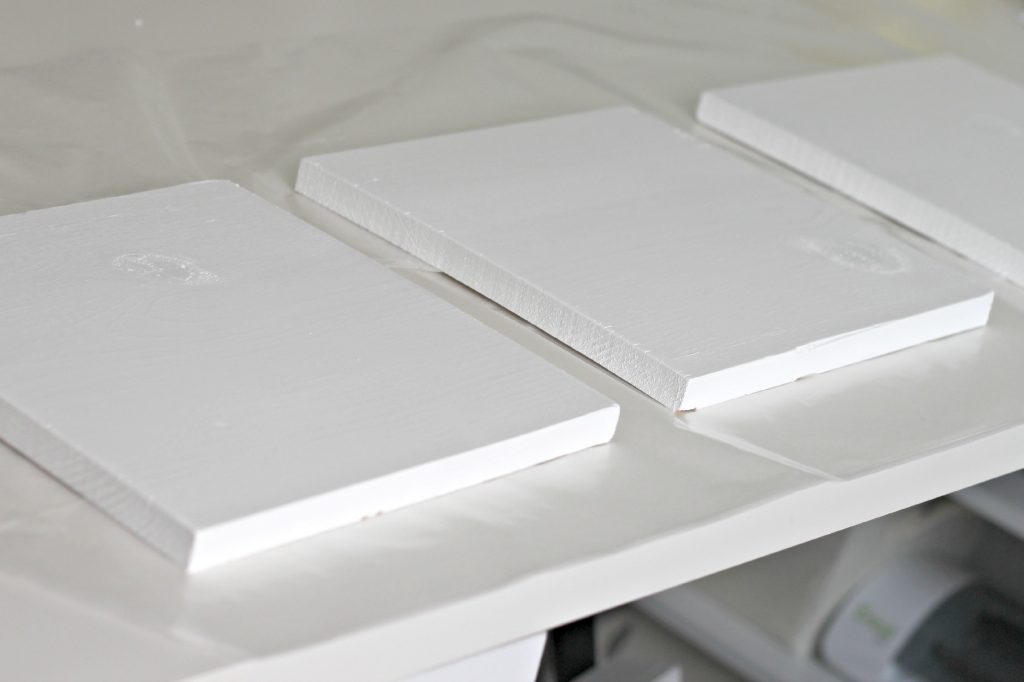 The Shape Tape makes it so easy to make wave like patterns that are perfect for the background of these signs. I'm going to have to make more projects with this tape because I love how versatile it is. You can create the pattern you want by varying the widths, reversing, or staggering the tape to make your own unique designs. Lay the tape out on the project in the pattern you want and make sure it is adhered to the wood really well.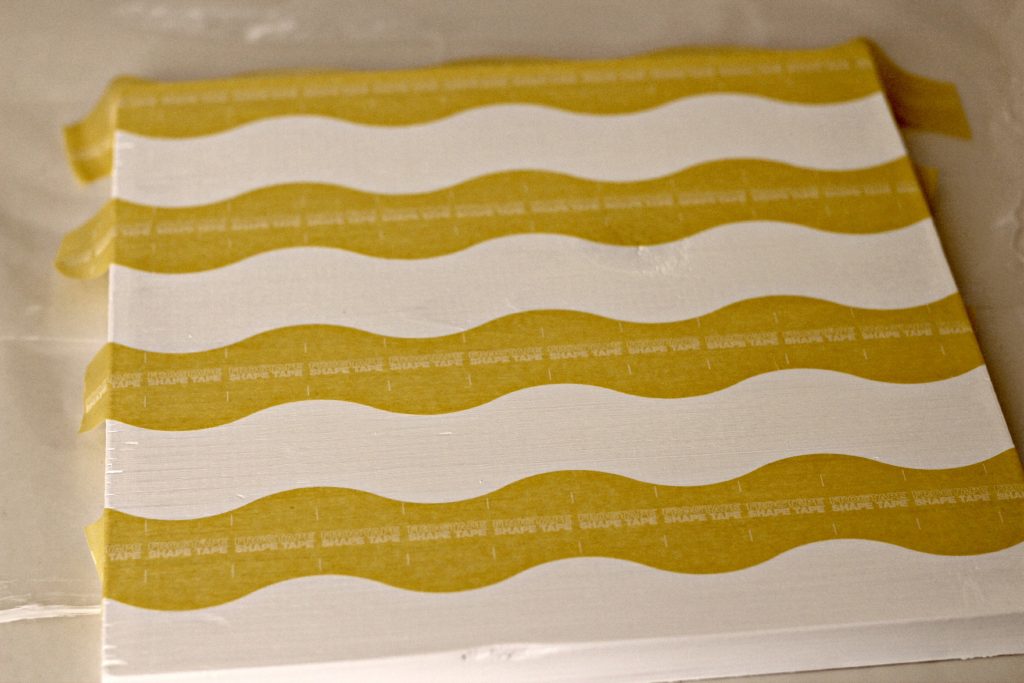 Now it's time to paint. Apply 2 coats of the aquamarine paint, which is the perfect color for a beach theme. Let the last coat dry for about 10 minutes then peel the tape off. Does anyone else get great satisfaction from peeling tape off after painting? I know I can't be the only one.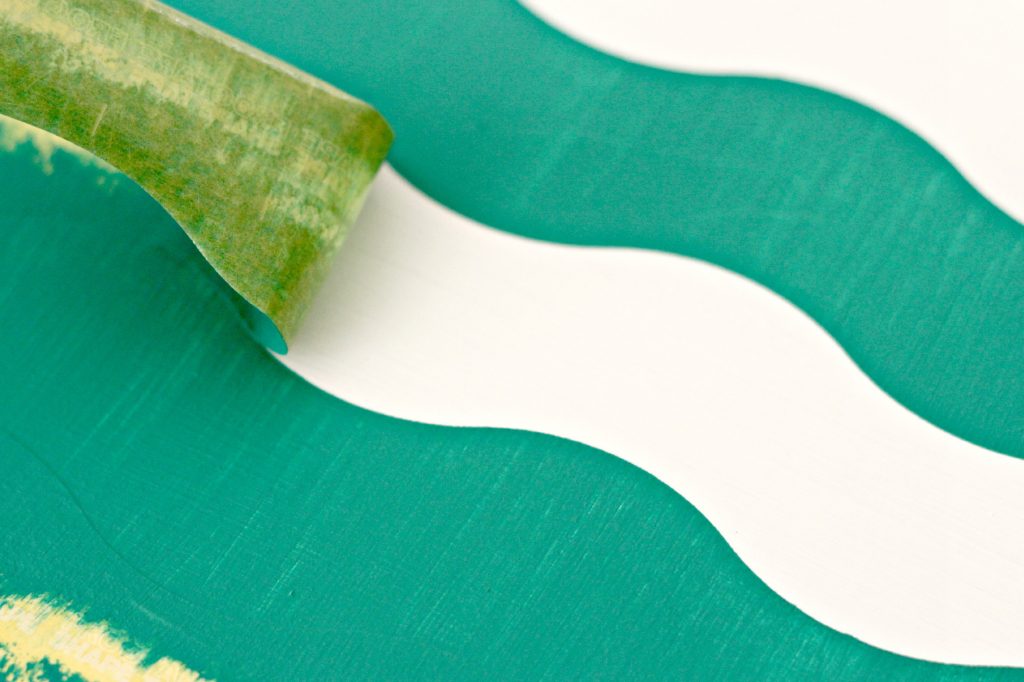 I love the big reveal once the tape is removed. It's like magic! Isn't the pattern the tape created for these signs awesome?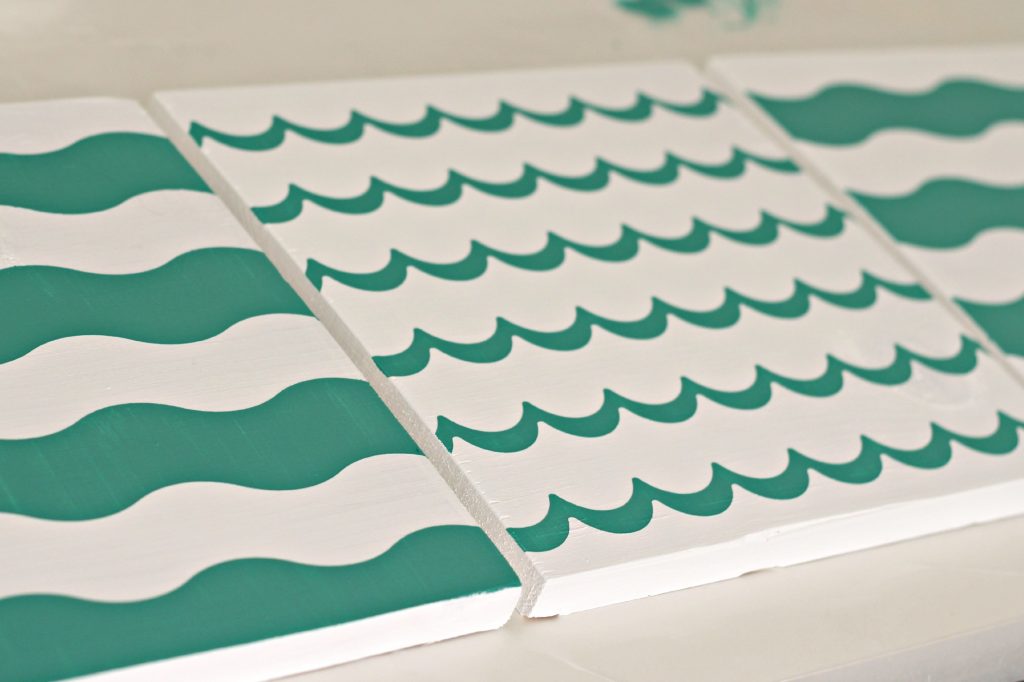 Distress the edges of the signs using medium grit sandpaper. I decided not to distress the surface but that is a great option if you want a more weathered or rustic look.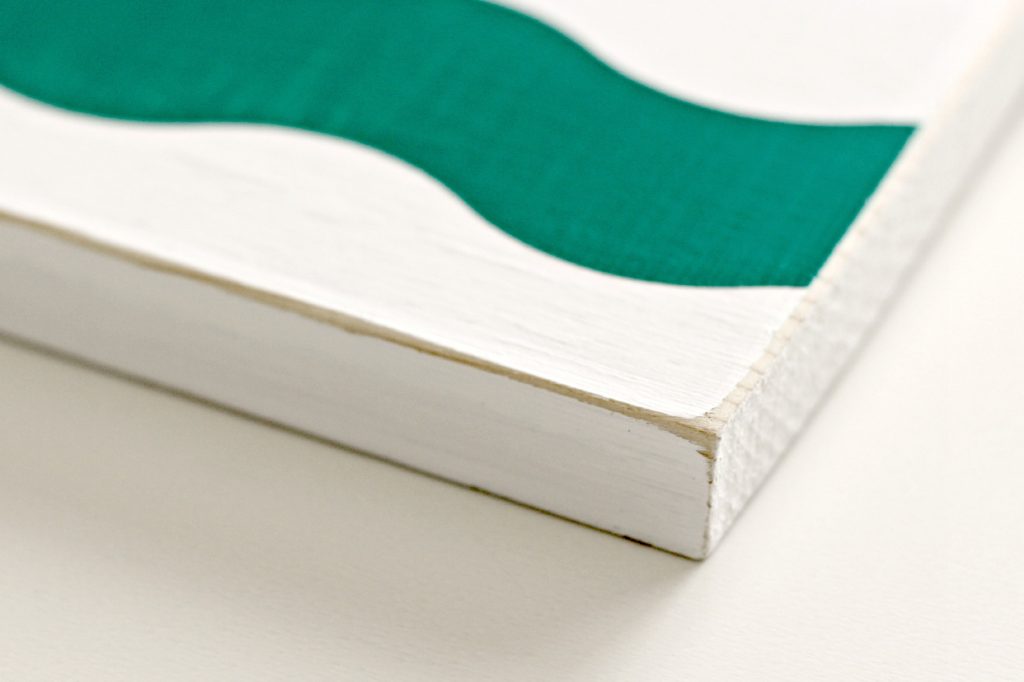 Use a personal cutting machine to cut the sea star, anchor, and fish out of vinyl, but if you don't have a machine the shapes are simple enough to be cut out by hand.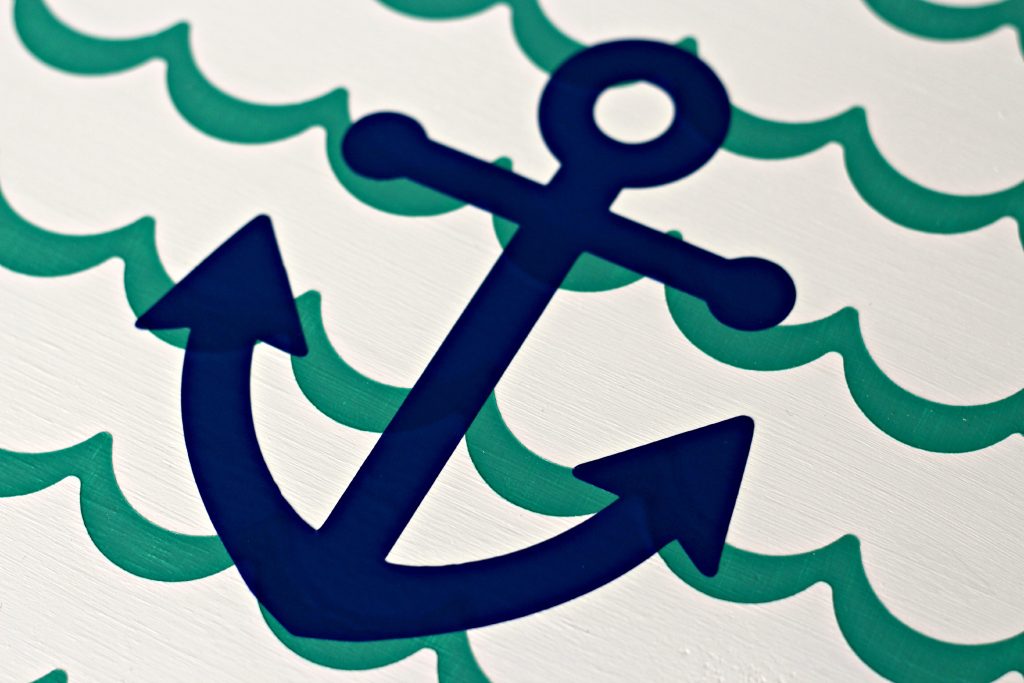 Once the paint is completely dry apply the vinyl to the front of each piece of wood.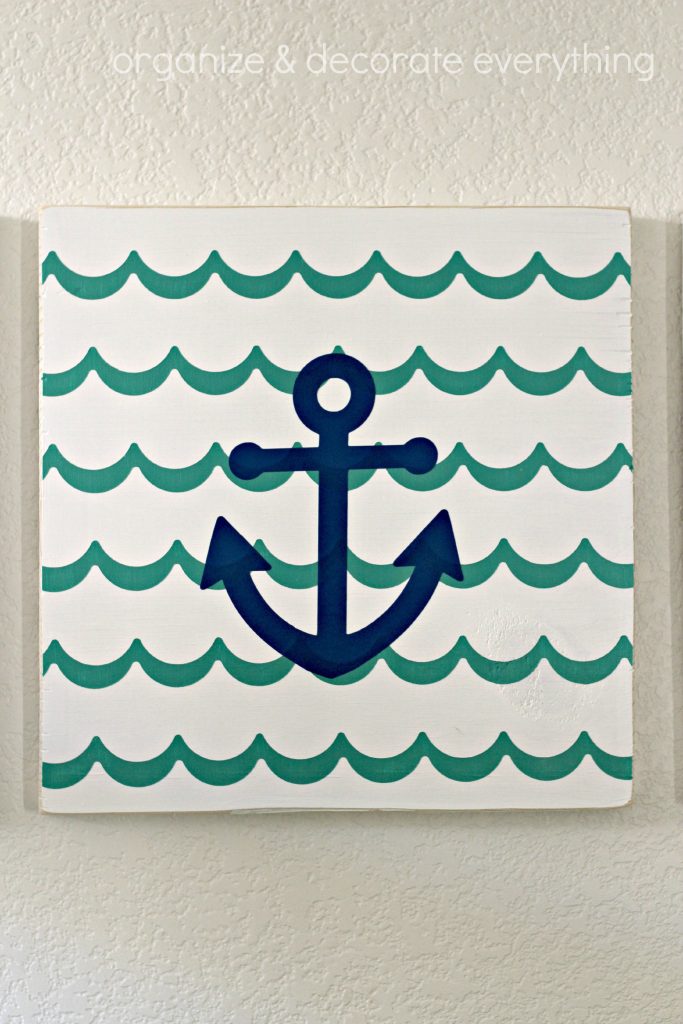 These turned out fun and they look great in the kid's bathroom. Anyone else want to make Beach Themed Wood Signs for their bathroom?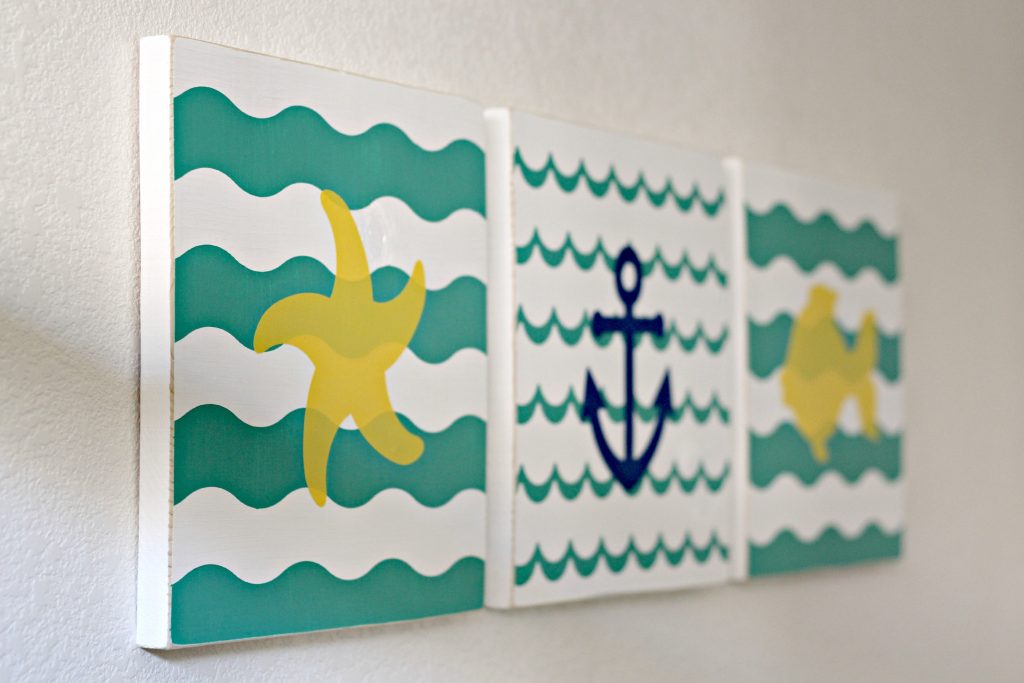 You might also like:
Check Out These Related Posts