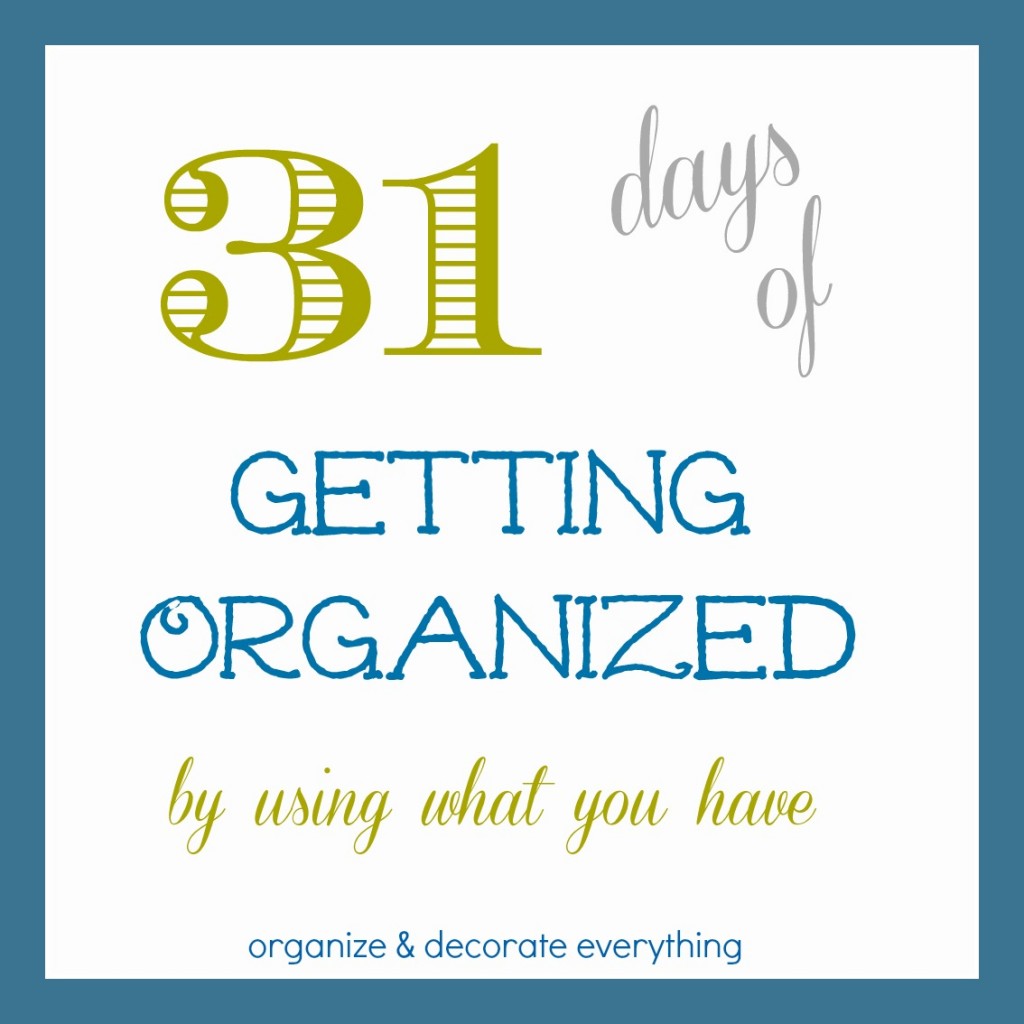 Welcome to Day 29 of 31 Days of Getting Organized by Using What You Have.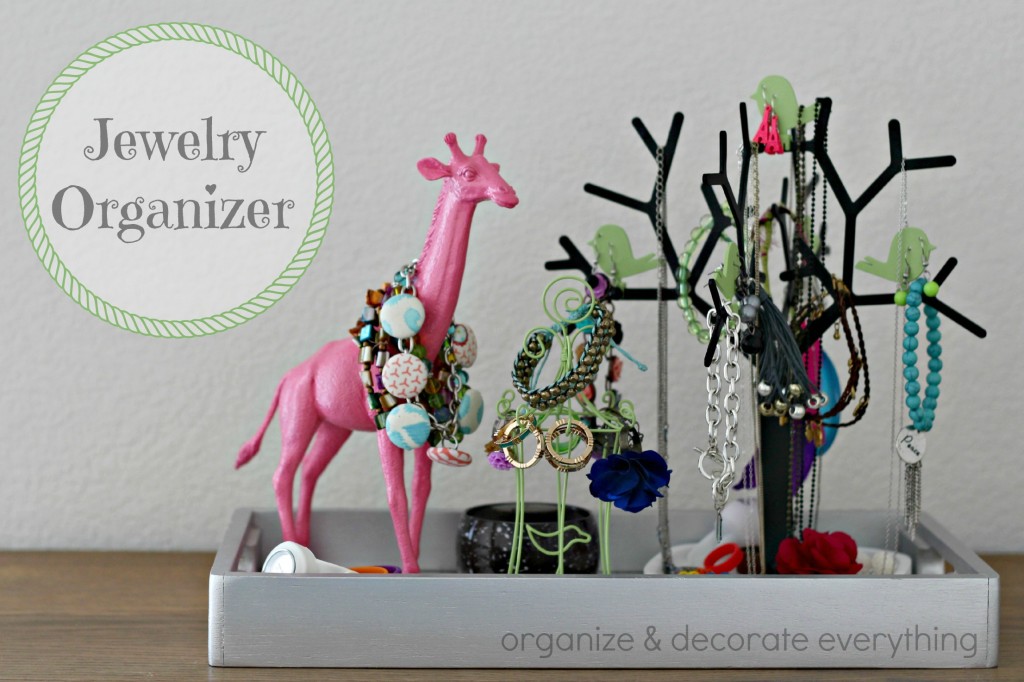 We have recently moved and for some reason that has made my daughter think she needs new bedroom decor. She has even decided to change one of her colors. Since we have zero budget, I used spray paint and a little imagination to make her a jewelry organizer.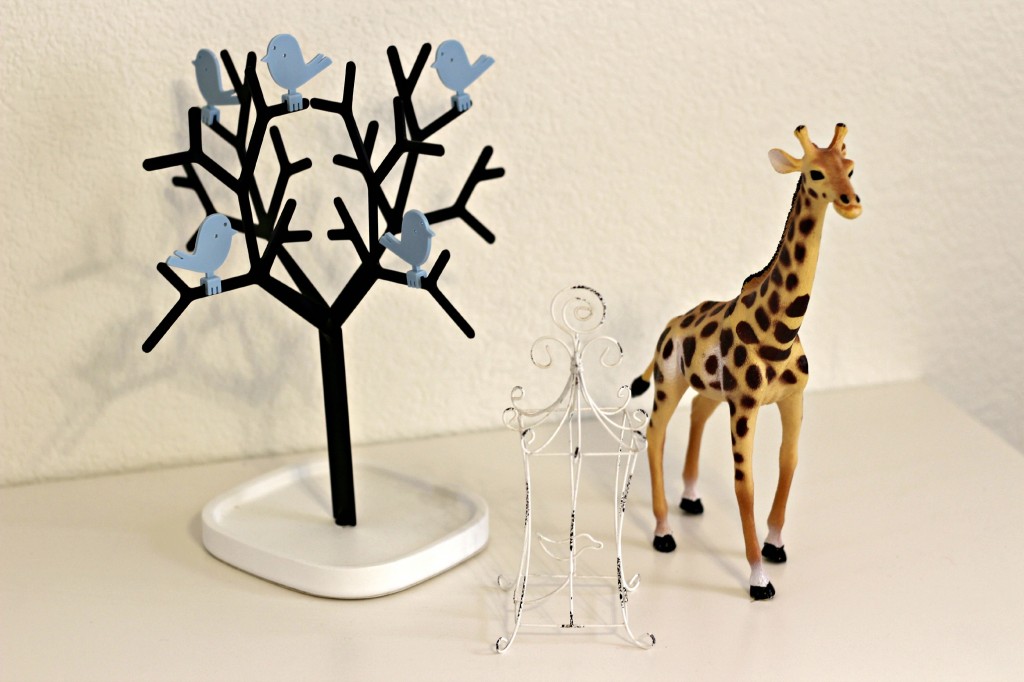 I started with things I already had around the house and re-purposed them to hold her jewelry. Since giraffes are her favorite animal and it has such a long neck I knew it would be perfect for her bracelets.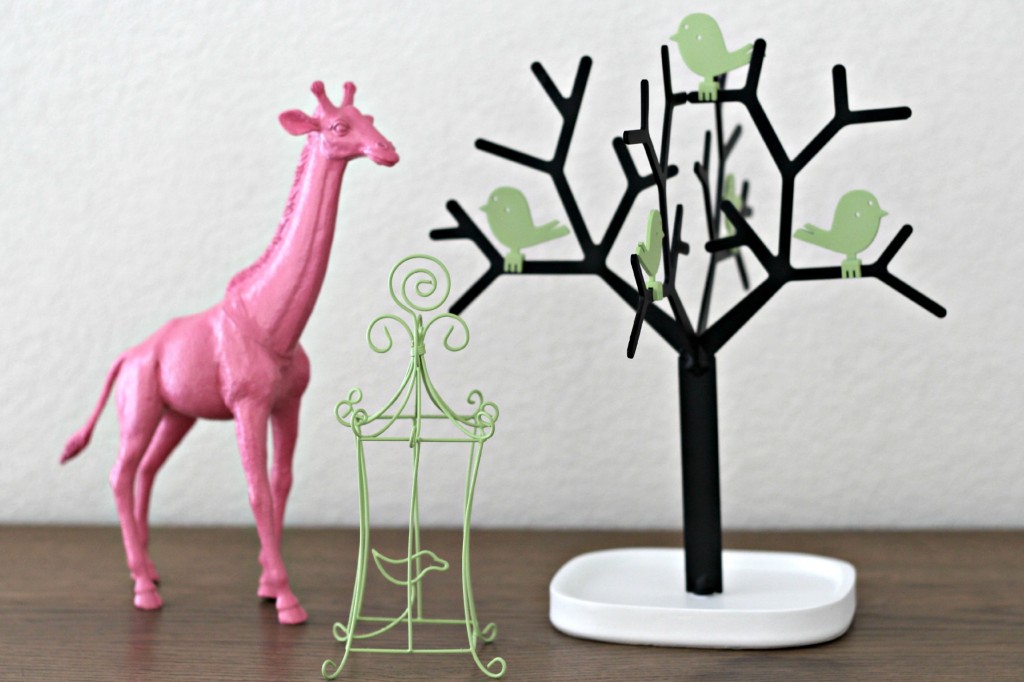 I kinda adore spray paint. What an incredible transformation, don't you think? I'm sure you can tell her bedroom colors by now. I used Valspar Frosted Berry and Valspar Everglade Glen.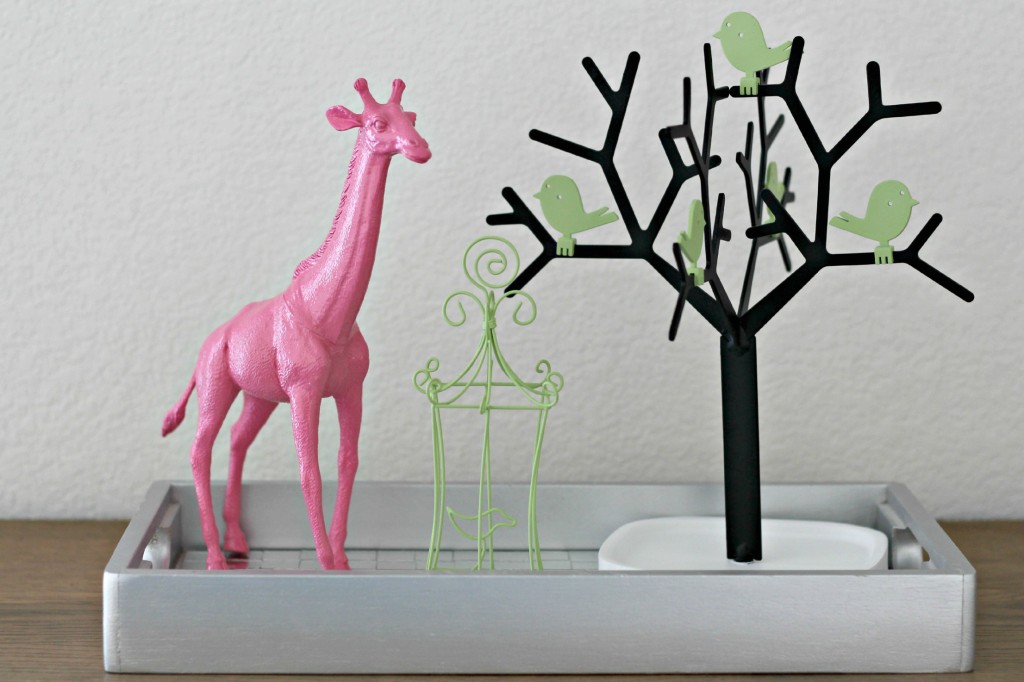 Color can bring random objects together but I needed something else to make it feel like it all belonged so I used the mirrored tray I made a few years ago as a base.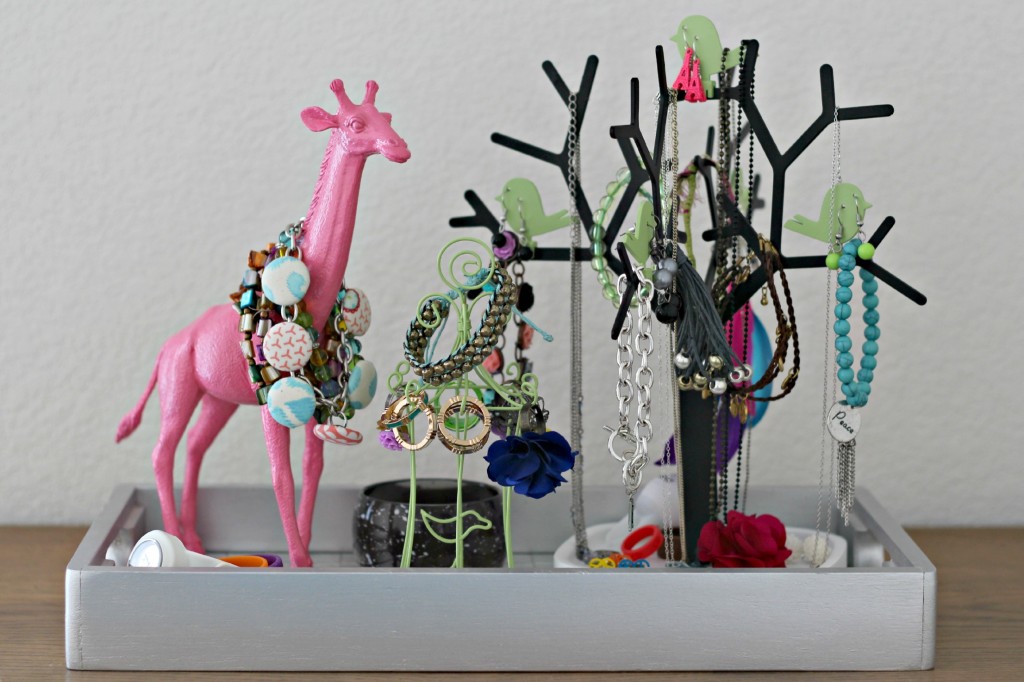 Just add jewelry and you're good. The tray is also perfect for holding some of the bigger pieces. What do you think? Have you ever gathered random items together to make what you need?
See you tomorrow for the next post in the series 31 Days of Getting Organized by Using What You Have: Organize Using Cardboard Soda Bottle Carriers