I'm excited I have the opportunity to team up with several bloggers to bring you some fun project kits from FabDecor.com. I received a big box of wood pieces and vinyl and couldn't wait to get started. Here's the first kit I was asked to work on.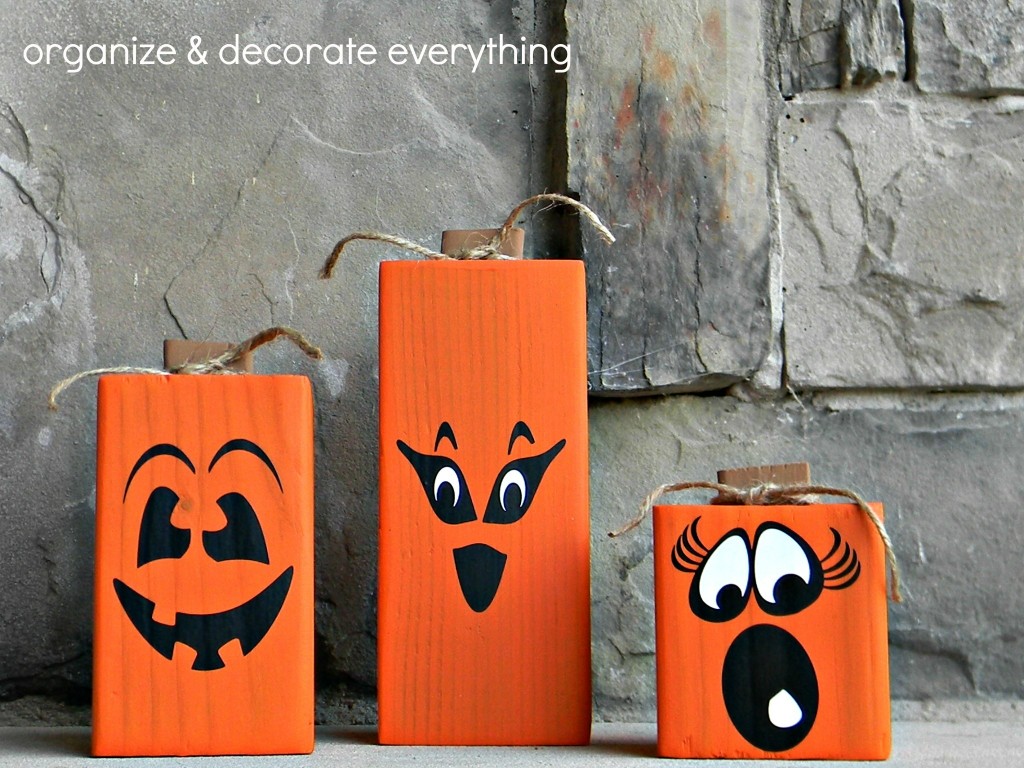 The kit includes 3 4×4's (4″, 6″ and 8″ approximate sizes), 3 stems and 3 vinyl faces. I also used scrapbook paper and some twine to personalize my pumpkins a bit.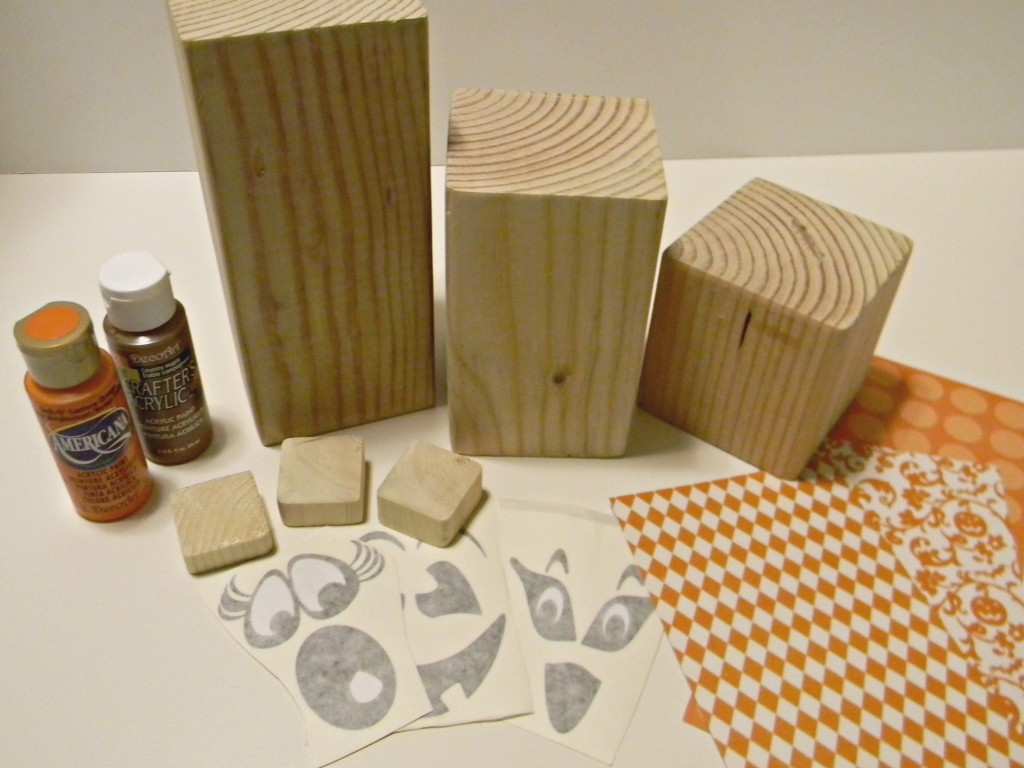 My paint colors are Americana Jack-O-Lantern Orange and DecoArt Country Maple.
These are the faces I chose to use on my 4×4 pumpkins for Halloween.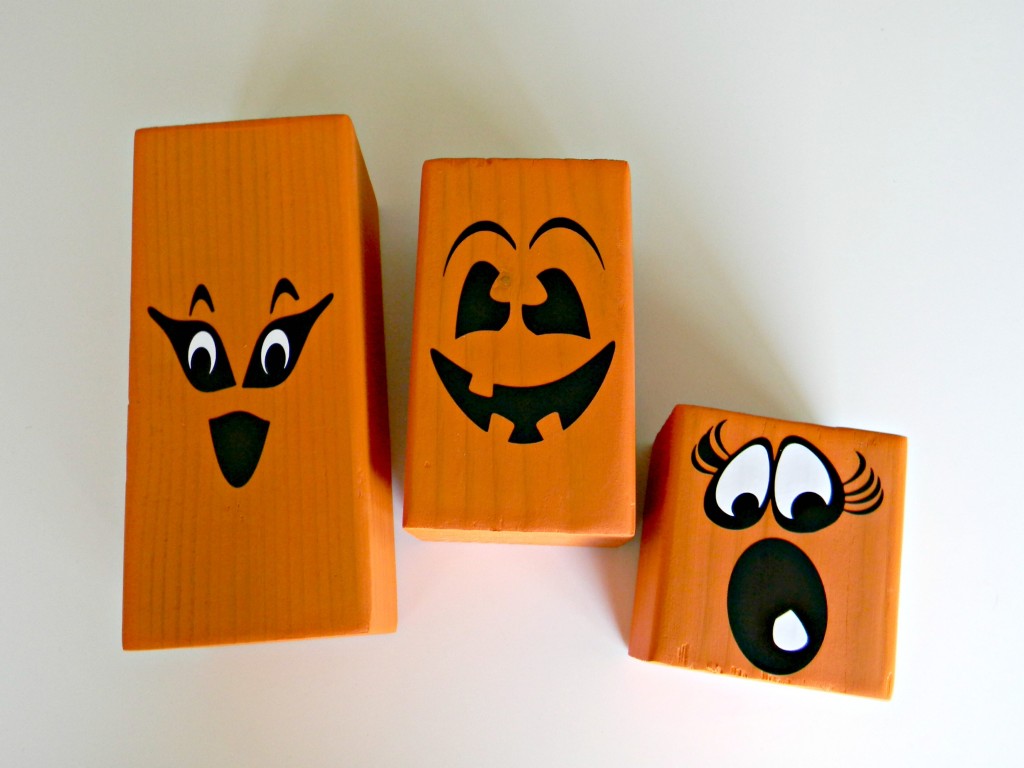 Then I decided to use scrapbook paper on the other side to display during Fall and Thanksgiving.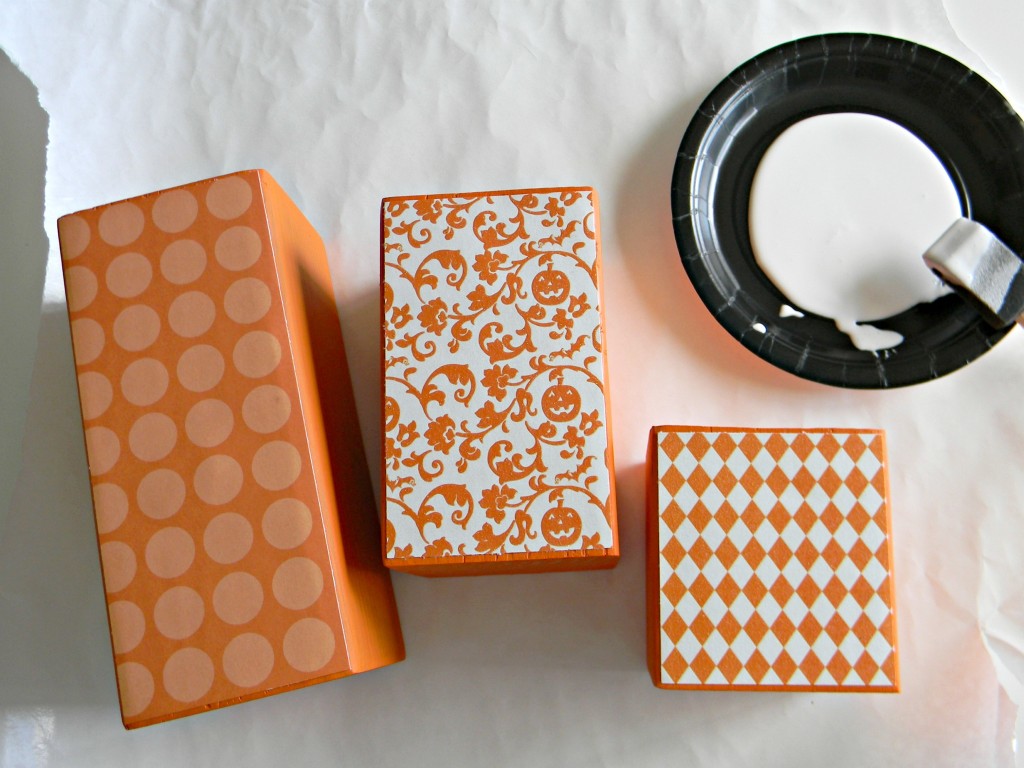 I wrapped some simple twine around the stems to represent the vines. What I love about these kits is that they come sanded (I don't love sanding small pieces). Once you receive the kits you can personalize them however you like. You can check out other versions of this project at Fablifyit.com. I love cute and quick projects like this one.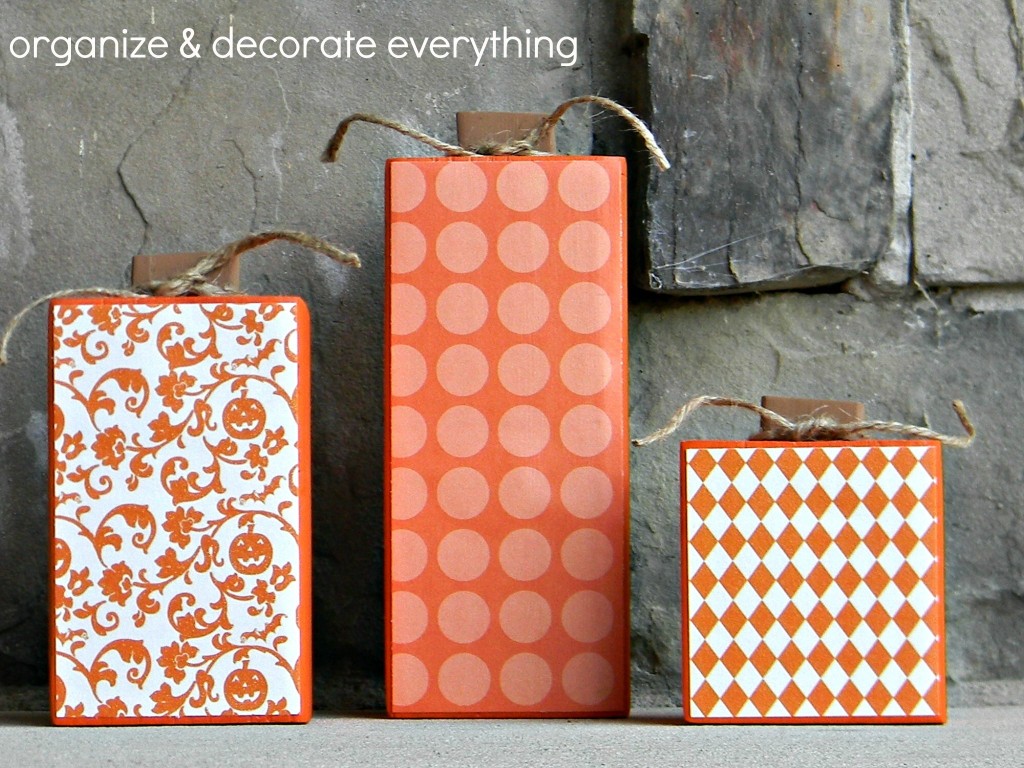 Check Out These Related Posts