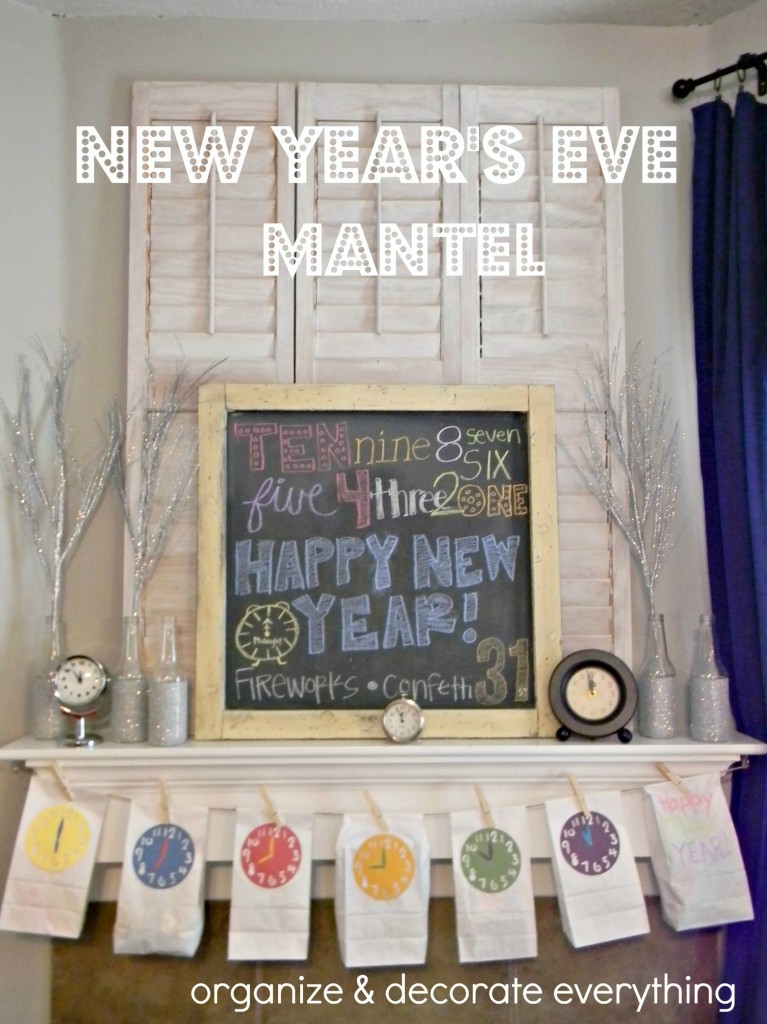 Yes, it's a few days past New Year's Day but I wanted to share my New Year's Eve mantel with you. I had decided around 4pm that I wanted a mantel for New Year's Eve. The celebrating was going to start around 6pm so that didn't give me much time to take down Christmas and get New Year's up. I grabbed a few things from around the house and the mantel came together in just a few minutes.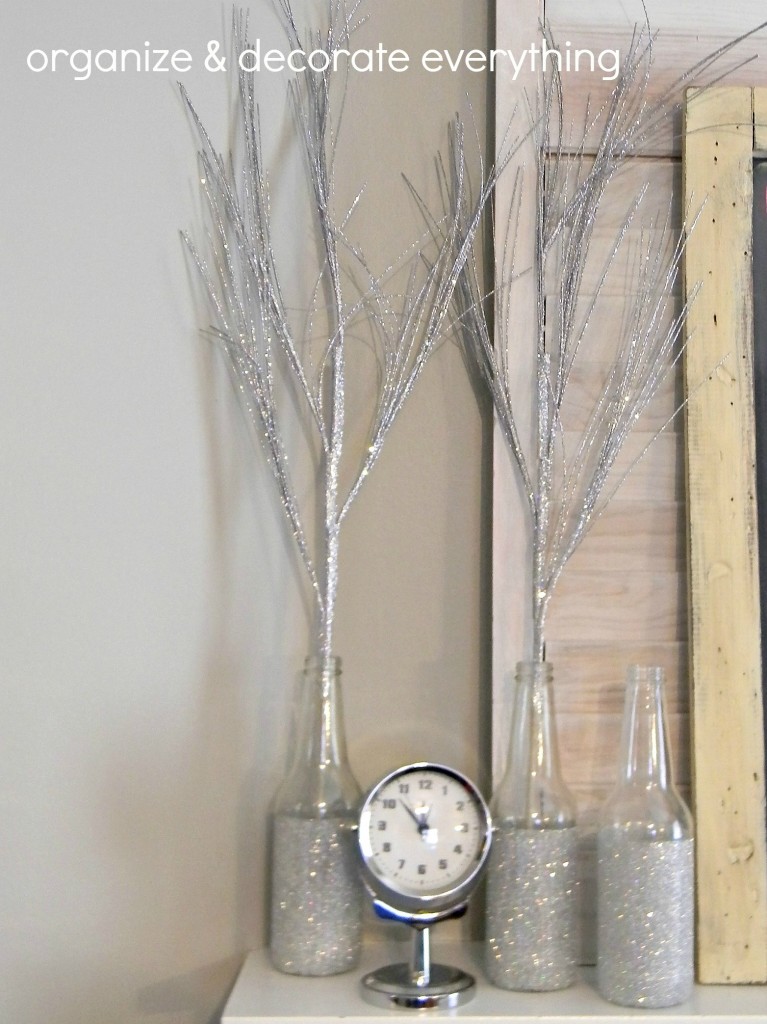 I used the bottles I glittered last year and added some sparkly stems to give them height. Then added a few clocks placed around the bottles.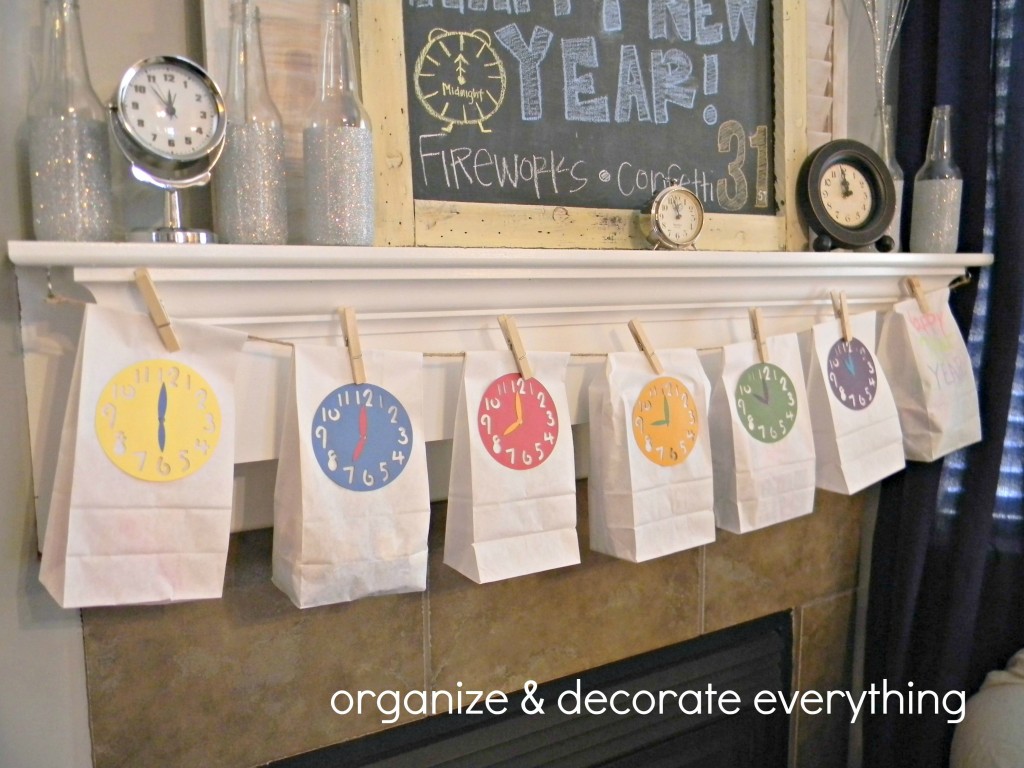 The countdown bags were something I started last year and they were a big hit again this year. I'll share what I placed in them tomorrow.
I put Whitney to work on the chalkboard while I finished the bags. She did such a great job! I love how it turned out!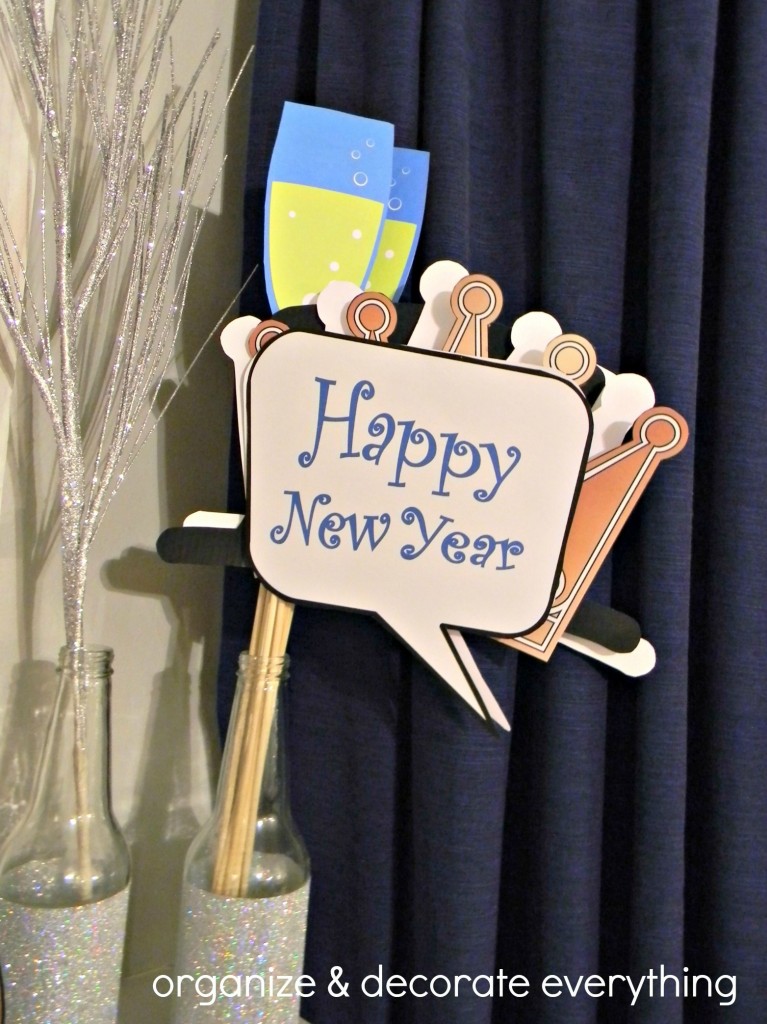 I'll talk about these cute props tomorrow also. They were part of the countdown and one of the biggest hits of the night.
Don't let a tight schedule scare you if you want to decorate. Just pull things from other places to get the look you want. It will probably only take you a few minutes and you'll be pleasantly surprised.
Have a Wonderful Weekend!