I love going to yard sales but I haven't had a yard sale of my own in over 20 years. And since we were moving from Florida to Utah at the time I practically gave everything away just so I didn't have to worry about moving it.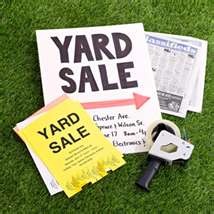 But I decided it was time to have another yard sale to raise money for some projects and improvements around our home. Since hubby had been out of work for 6 months I figured that was the only way we were going to get some extra money right now.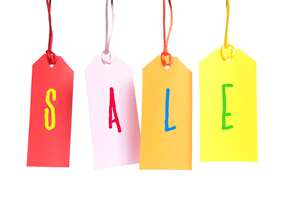 Here's a few tips I have for you to make the planning and day of the yard sale go a little more smoothly:
Advertise– Advertise your sale on Craigslist, your local classified ads (ours is ksl.com), blog, facebook, signs around your town or area, and talk to neighbors and friends. I also had a pre-sale for neighbors and friends which helped me prepare mentally for sale day.
Pricing– Price items early and as you go (not all at one time, it takes to long). Pricing can be tricky. I priced my items similar to local thrift stores, but be willing to negotiate unless you want to be stuck with the item. I also priced all things individually except for books, tapes, and movies.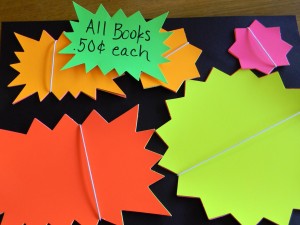 Keep Things Together– Try to keep like things together. It makes it easier for someone who is looking for something specific and for you if you want to help them find something.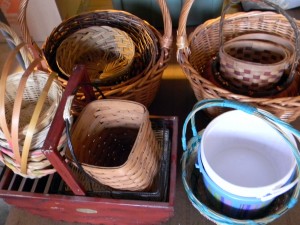 Start Early, End Early– The sale was from 8am-1pm. I started setting up at 7:15 and had people coming at 7:15 and I didn't turn them away. They were hardcore yard salers and were ready to shop. We had the majority of the people come from 7:30-11:00am.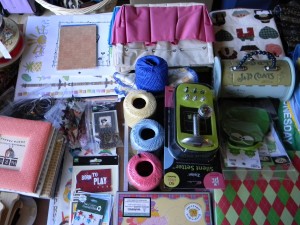 Have Something Else to Offer– I had a "free box" available to shoppers. If they bought something they could take something from the box for free. It was a great way to get rid of those small items or kid's meal toys. My kids also sold cookies and cold bottled waters.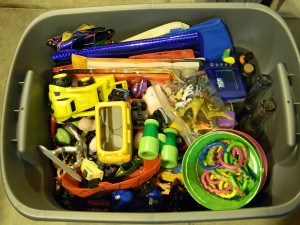 Helpers– You can't do it yourself. It got crazy busy at times and even with 2-3 of us we had people waiting in line a few times. More hands make it much easier.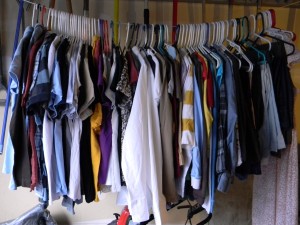 Essentials to Have on Hand–
Small bills and coins
Grocery bags
Tape measure
Calculator
Extension cord
Batteries
Signs
Tables-we had 8 tables (things look better displayed on tables)
Clothesline-hang up clothes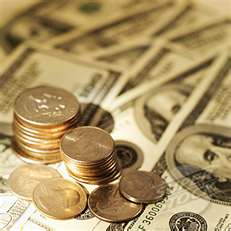 The yard sale was a huge success. I made my money goal and it was actually a lot of fun although I was dead tired after (I might have taken a nap). We still have a few more things I'd like to sell and so does Whitney so we'll be having another sale in 2 weeks. Whatever doesn't sell then will be taken to the thrift store.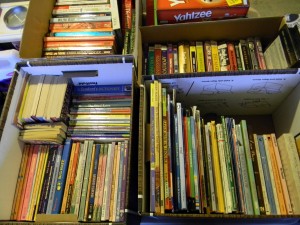 I wasn't able to take any pictures during the sale, I was too busy. If you have any tips or tricks you'd like to share leave a comment so others can read it.
I'm linking to these awesome blog parties:
Tutorials and Tips Link Party at Home Stories A2Z
Whatever Goes Wednesday at Someday Crafts
Strut Your Stuff at Somewhat Simple
Sundae Scoop Party at I Heart Naptime
DIY Project Parade at The DIY Show Off
Making MondayMarvelous at C.R.A.F.T.
Yard Sale Link Party at Centsational Girl