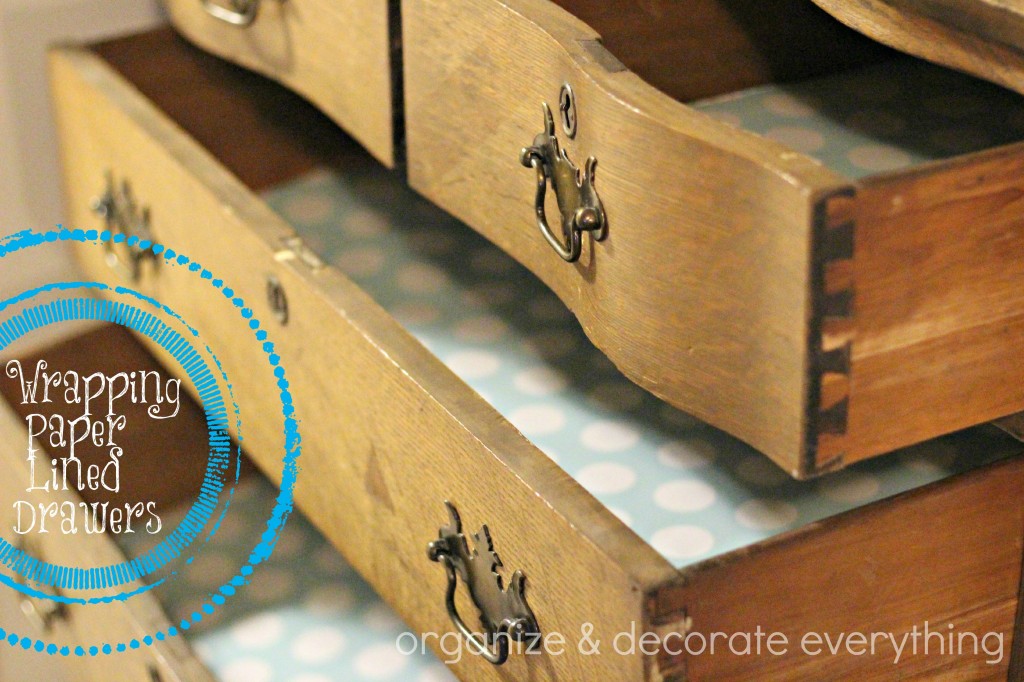 I bought this beautiful antique dresser in Florida at a yard sale, many years ago. It had a few years of abuse by my teenage son and then it's just been in storage for the last couple years. Since we're moving, Emilee decided she would like it as her dresser. We just sold her old dresser so now she can't change her mind. The drawers are rough in places and a little uneven so I thought it would be best to line them with something.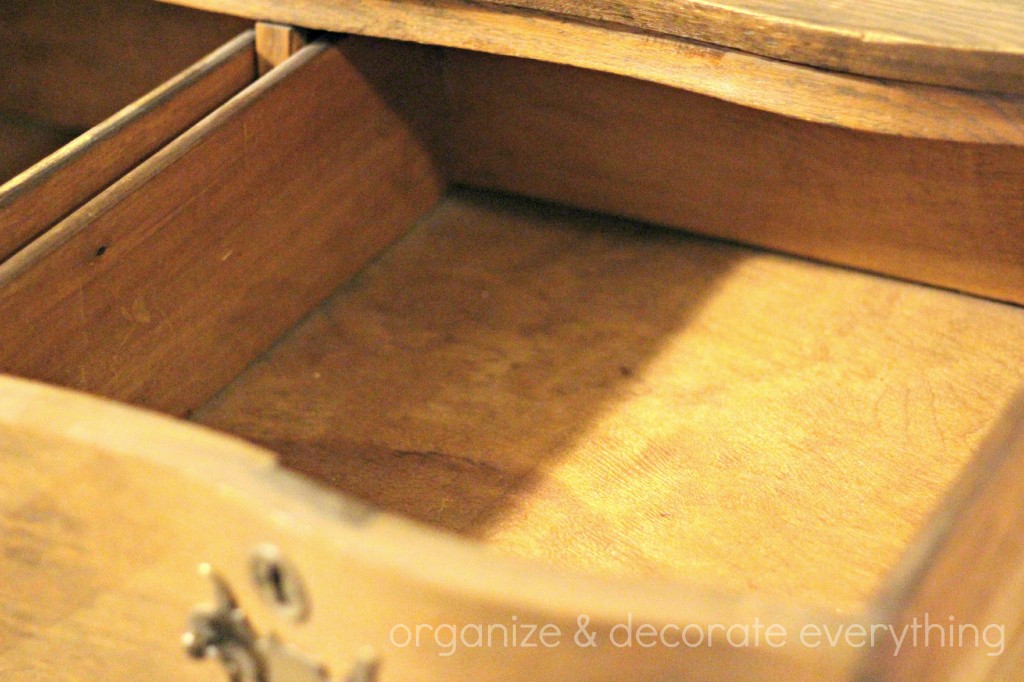 I had some super cute polka dot wrapping paper that I thought would be perfect for the drawers. I measured the drawers by placing the paper inside and and folding it to fit, then I cut along the folds. It was easy and there was no need for a pencil and ruler.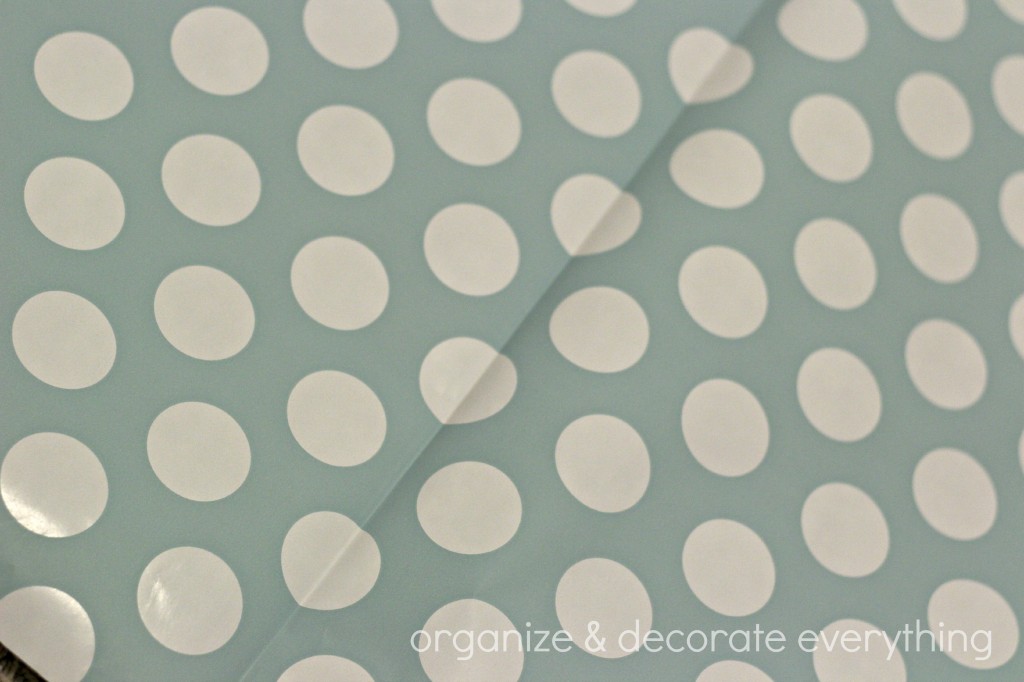 I secured the paper to the drawers with double sided tape. Not only does it protect her clothes but it also looks great. I wouldn't use wrapping paper in a young child's dresser drawers but since she's a teenage I think she can keep it in good shape for a while.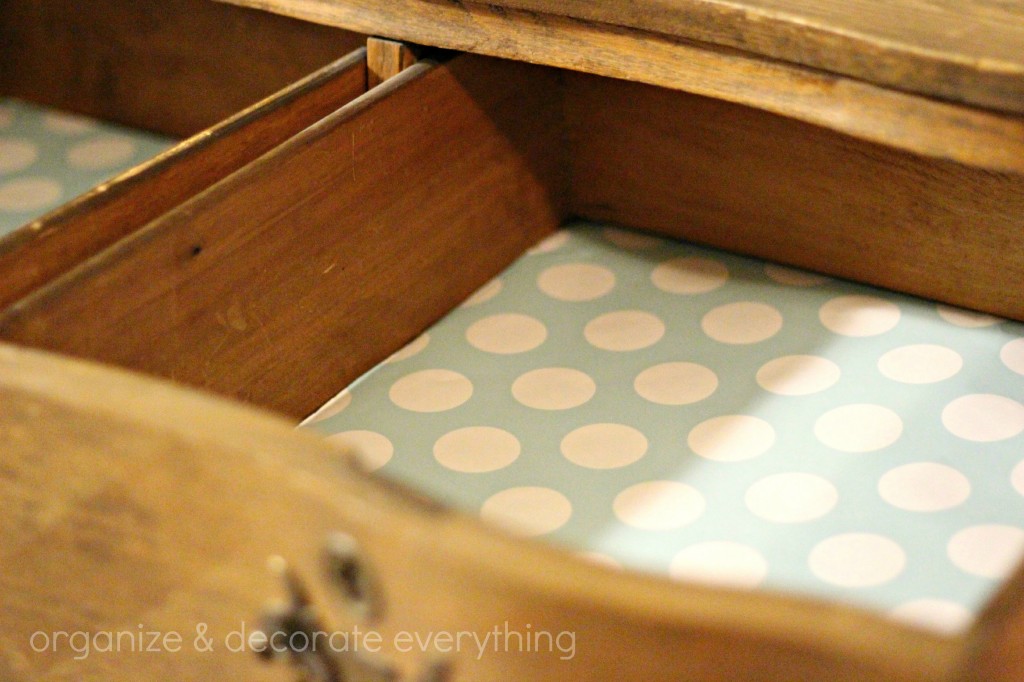 Once we move I need to decide what color to paint the outside. Her room is going to be green, pink, and black. What color would you paint it? We have an idea but I'm open for suggestions.