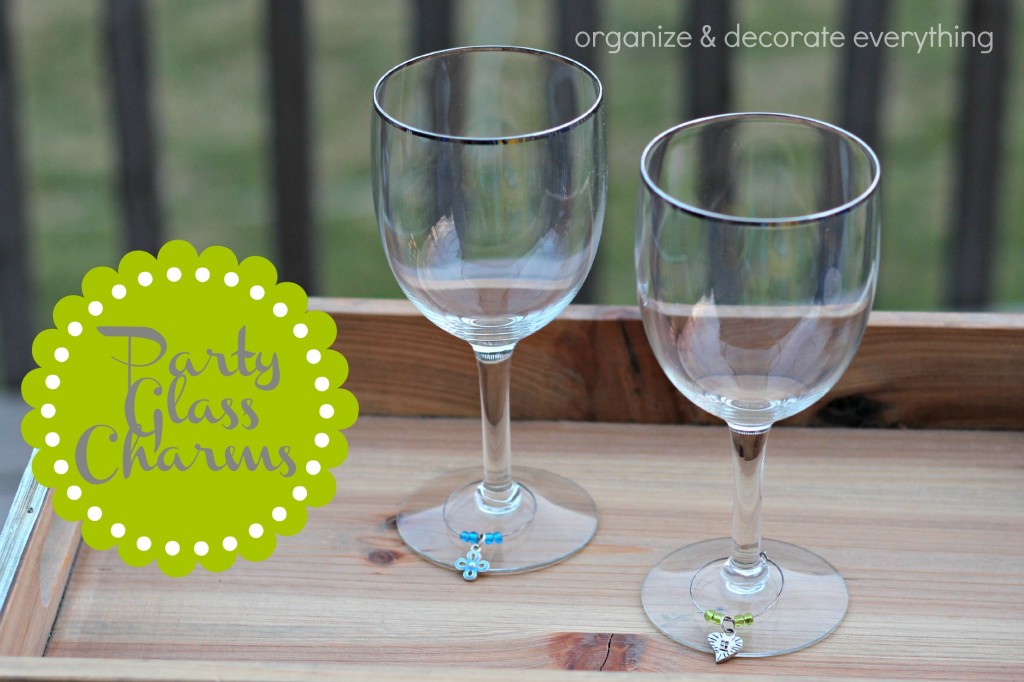 I started packing up the kitchen and ran across these charms I made a few years ago. I don't think I've ever shared them with you so I decided to share them today. They're super fast and easy to make and add just a little something extra to any party.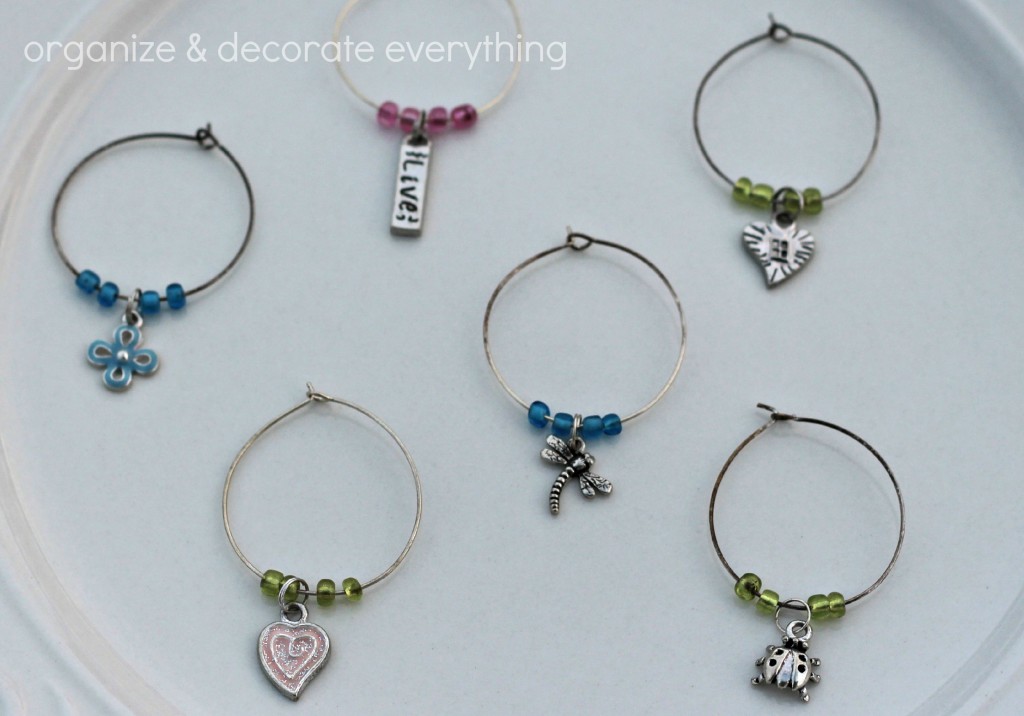 All you need to make them is loop wire, small-ish beads, and a small charm. You can make enough for a whole party in just minutes.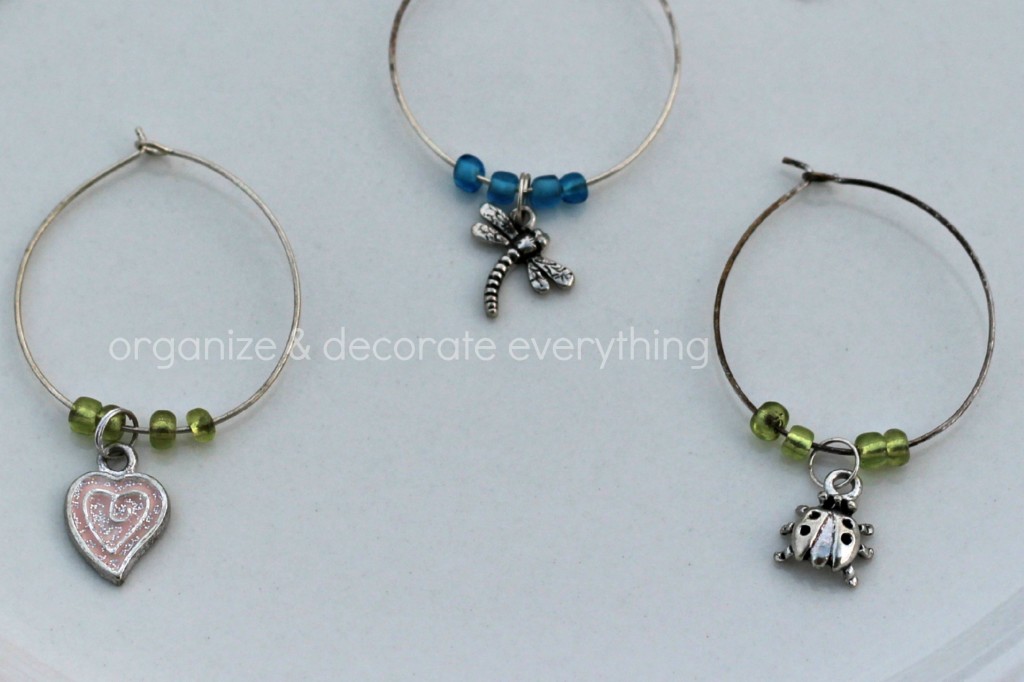 No more having to worry about who's drink is who's. It would be fun to use initial charms too.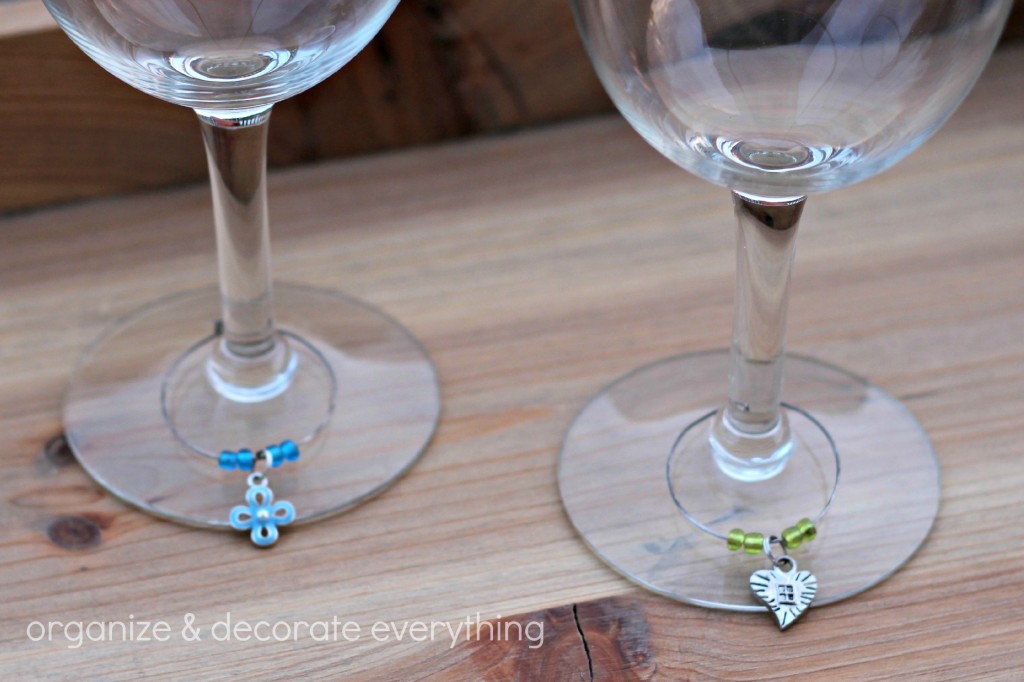 With party season almost upon us, I think I'll be making more of these.
Check Out These Related Posts