Wow, today's post is really late. Technically it's on the right day though since it's 11:30pm at my house. This is the 3rd day of Simple Place Cards. I probably could've called this series Simple and Natural. It seems like the most beautiful and simple things come from nature so don't blame me for using a lot of natural things in these posts. Today I decided to make some Wood Slice Place Cards.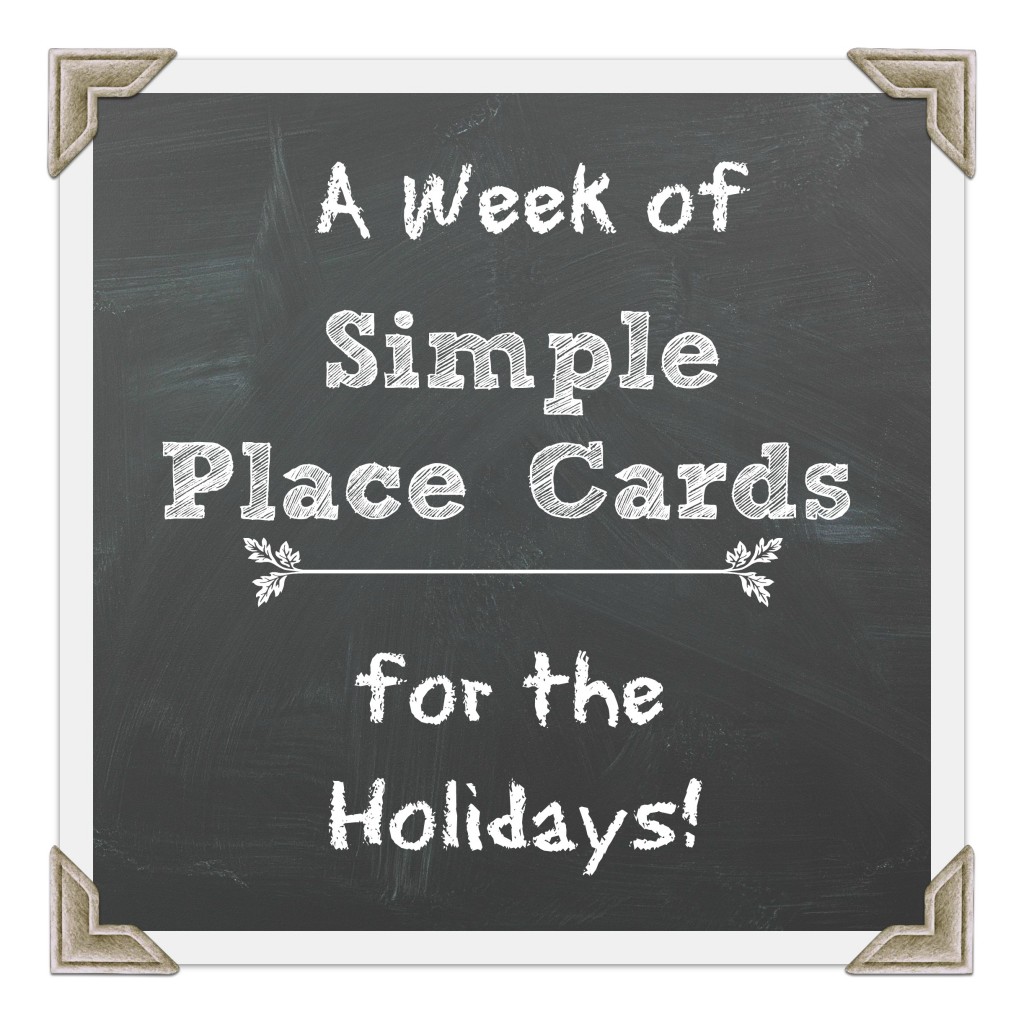 I could lie and tell you I went out back, cut a branch off my tree and cut it into little slices, but I didn't. I actually bought them in a bag at Hobby Lobby. I've also seen them at other craft and hobby stores. You wanna talk super simple place cards? These are the ones.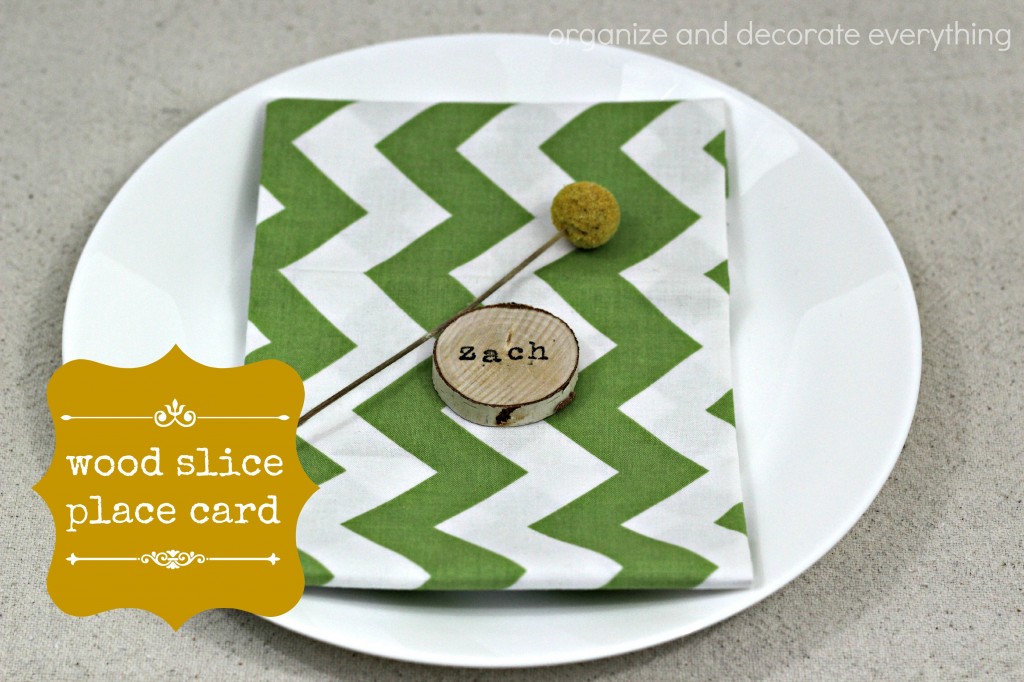 What You Need:
Wood Slices (feel free to cut your own)
Letter stamps
Stamp pad (you are very observant, I decided to change to a black stamp pad after I took the picture.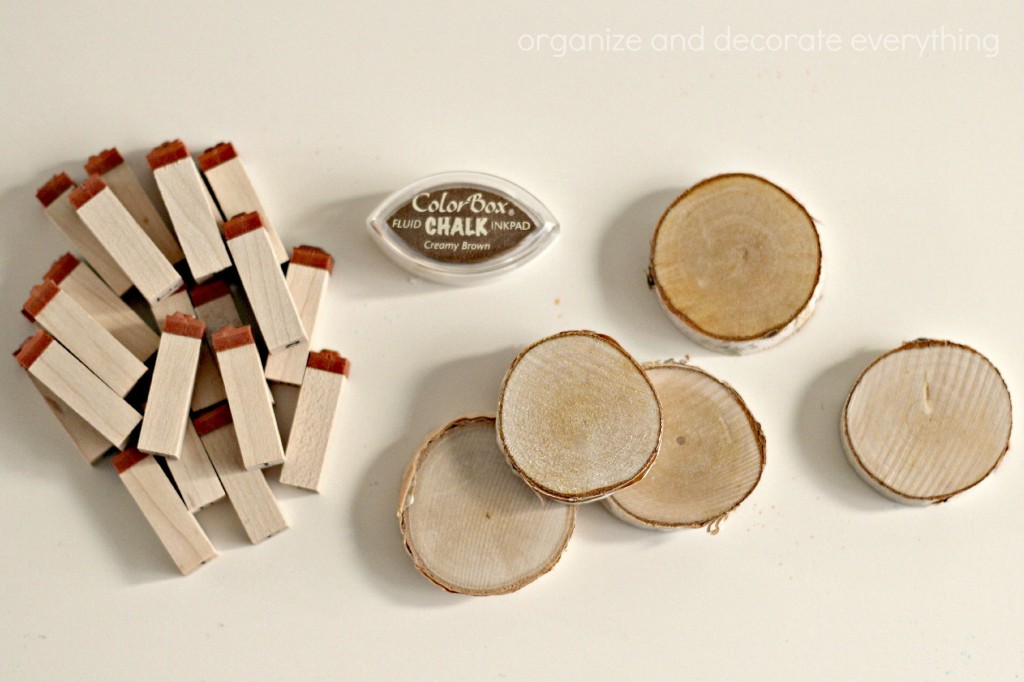 I think these slices are pretty awesome. Now I just need to think of other ways to use them.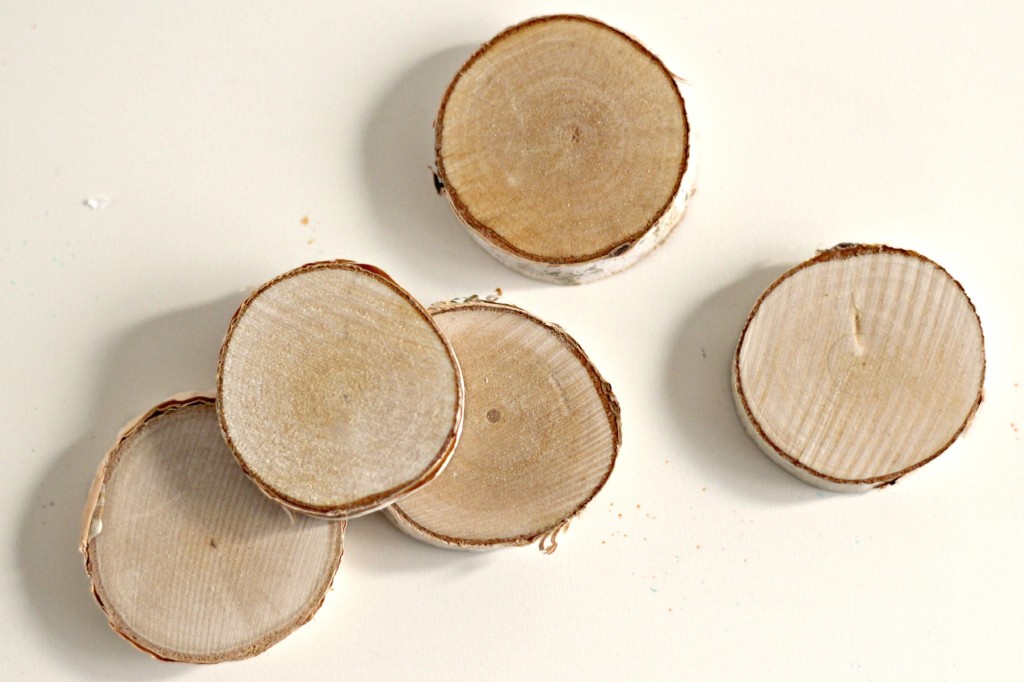 When I stamp I always start at the center and work out. They turn out a lot more centered when I do that. Pay no attention to my super dry hands. I need to bathe in moisturizer right now.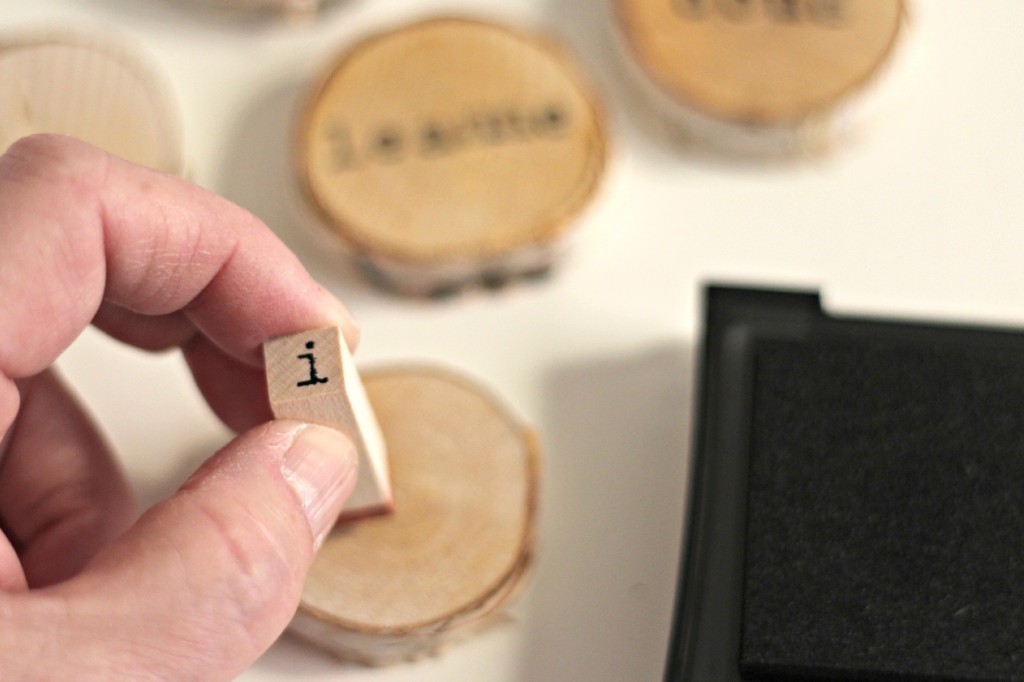 Look at how simple and fun these are! You can even have the kids stamp their own names. It would be so fun to have some of these scattered around the table with what everyone is thankful for stamped on them.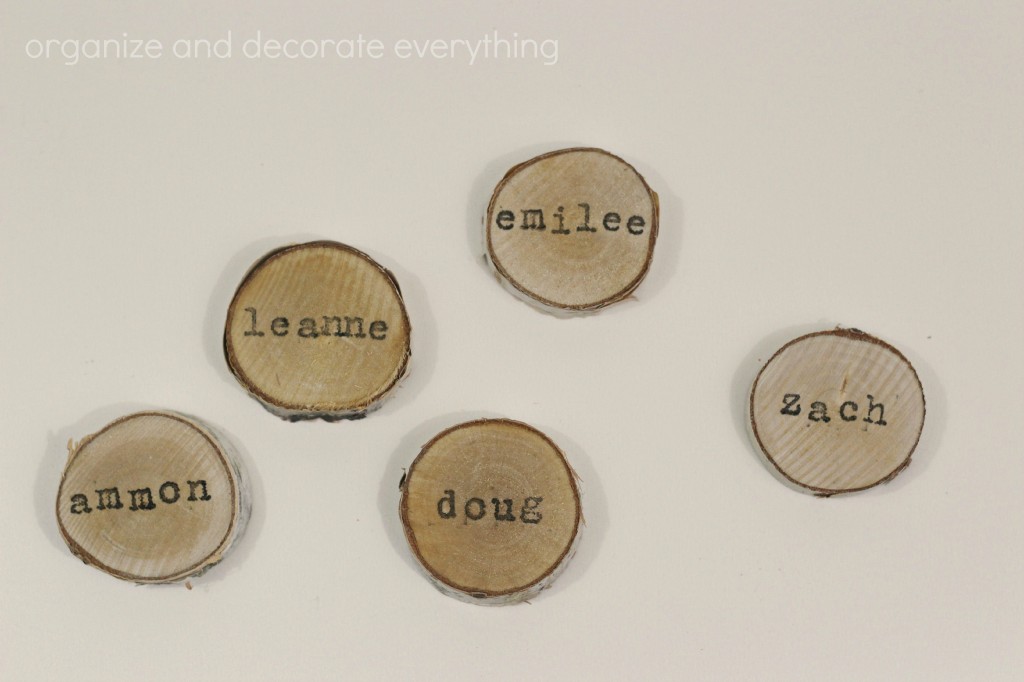 Simply place the Wood Slice on top of the napkin, add a dried flower and your table place is complete. This one is hubby's favorite. What is your favorite one so far?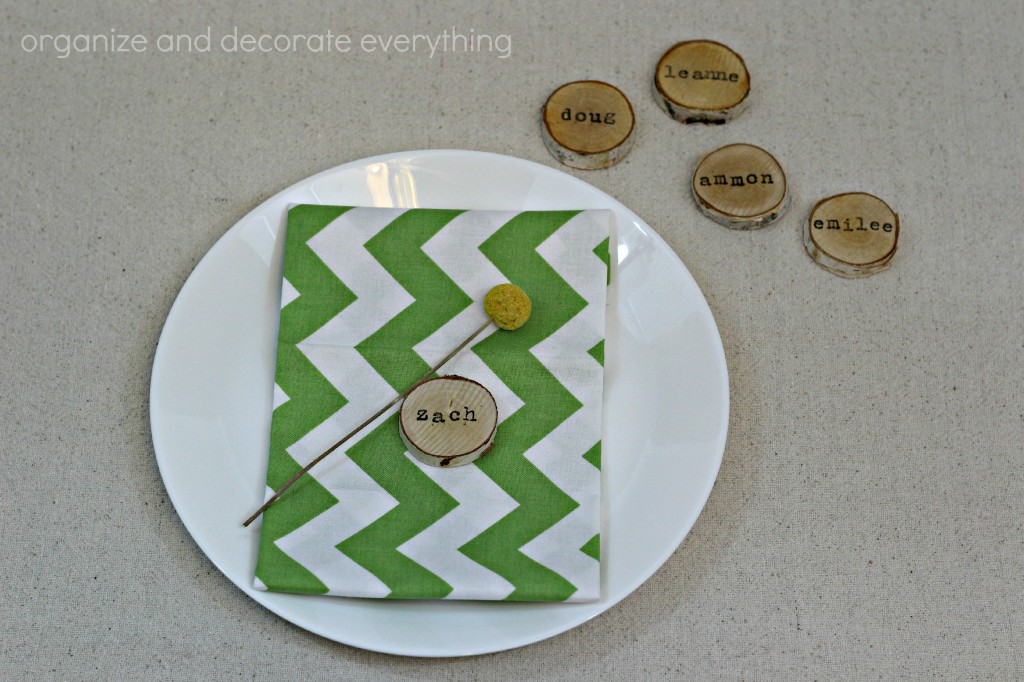 Come back tomorrow for another Simple Place Card idea.
More Place Cards (because, why not)