I love place cards and think they add so much to a special dinner or special occasion. With the holidays fast approaching I'm sharing some Simple Place Card examples with you. I'm not sure which ones I will be using yet but I love these Doily Place Cards I made today.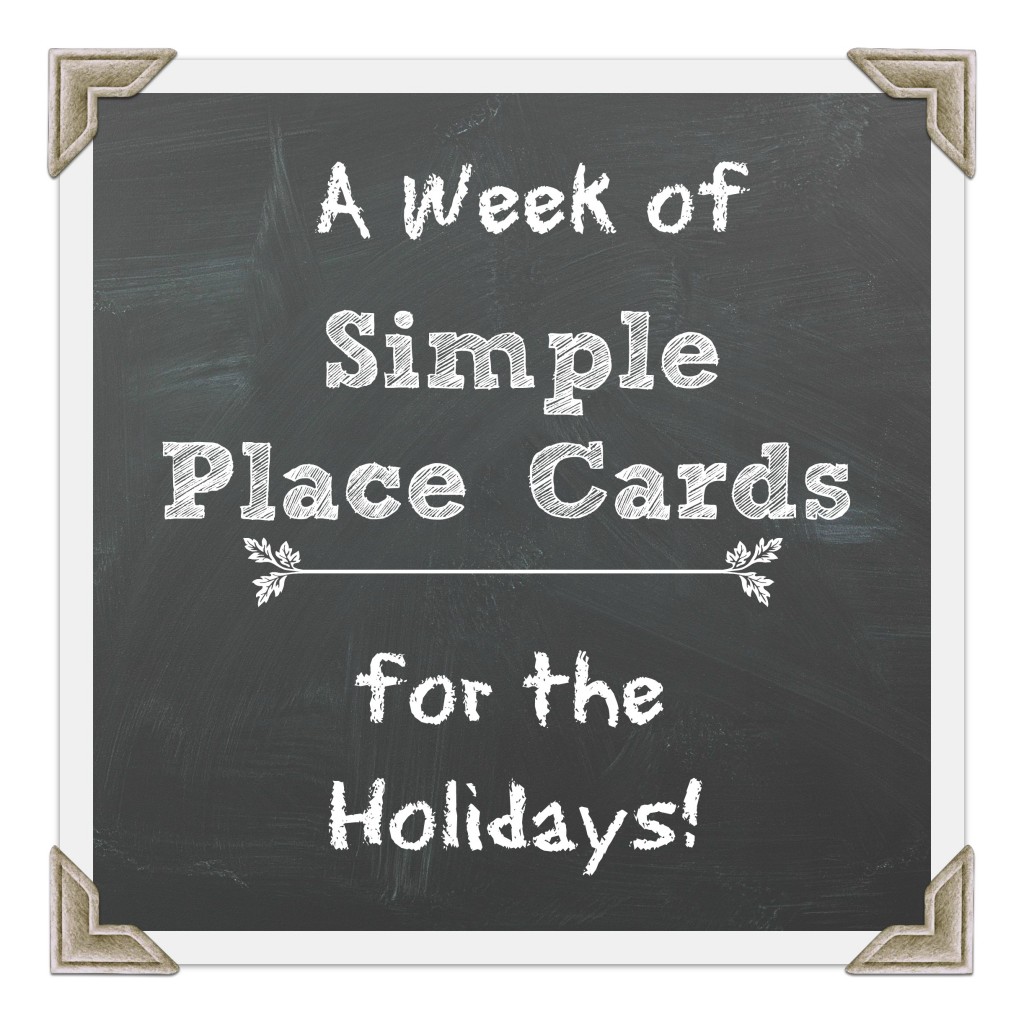 They might be a bit feminine for my boys though. They would be perfect for a garden party or the adult table for Thanksgiving. I love these floral plates too. I had a lot of the flowers left over so I was able to use them as a centerpiece for the table.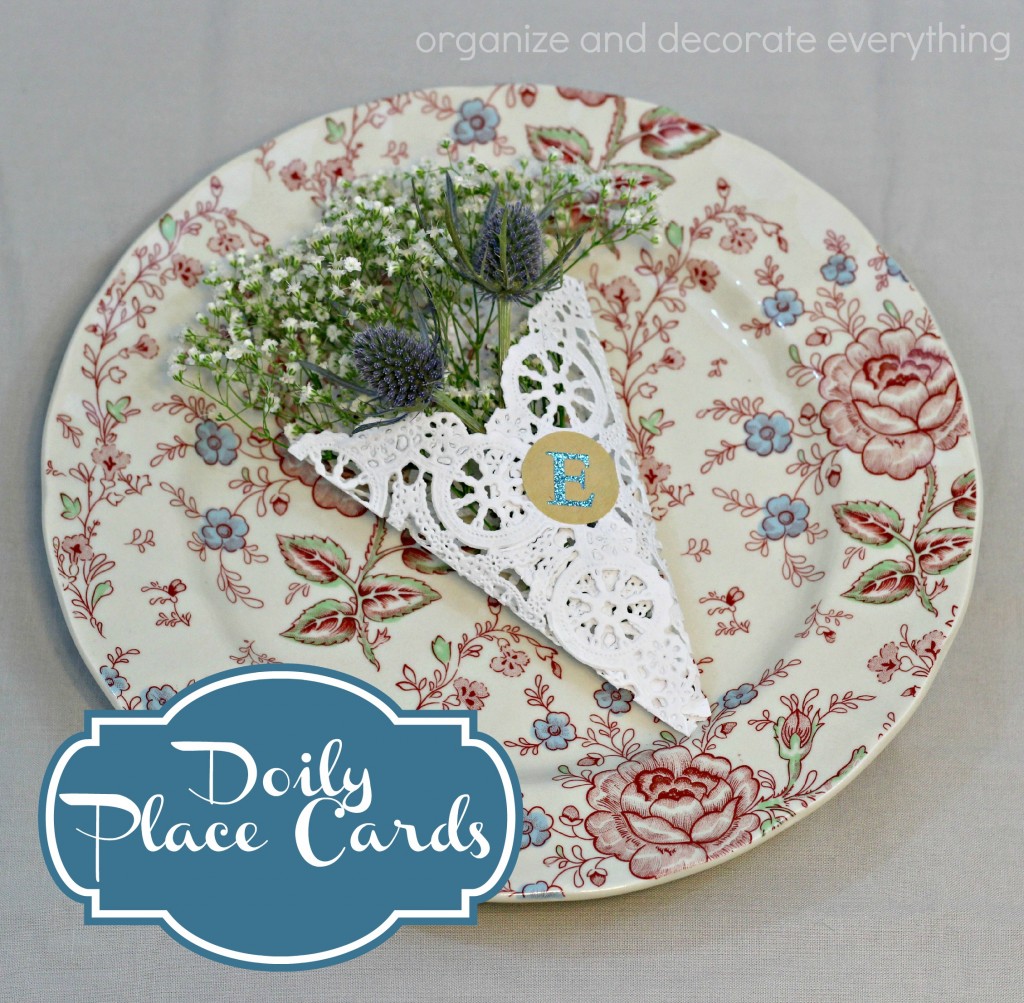 This is What You Need:
Small white flowers
Medium size flower of berries (I used thistle)
Doilies
Circle stickers
Letter stickers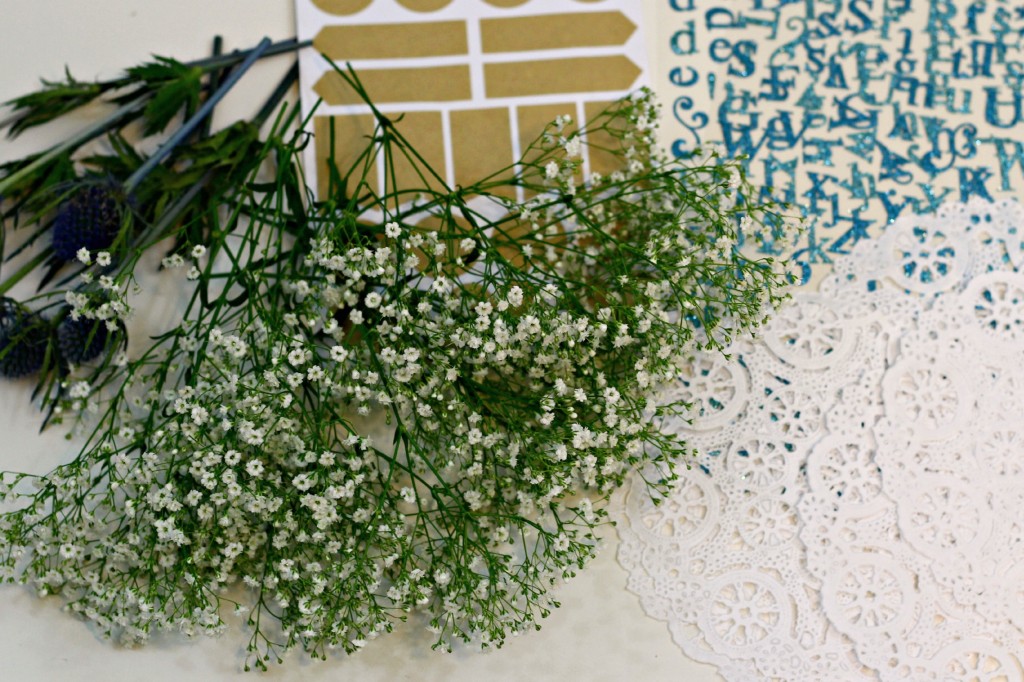 Start by folding the doily into a cone/triangle shape. Crease the edges so it keeps it's shape.
Adhere the circle sticker to the front of the doily. Place it where it will hold the folded pieces together. I bought my stickers at Target but you could also use circle sticker price tags in any color. Adhere the letter sticker onto the circle.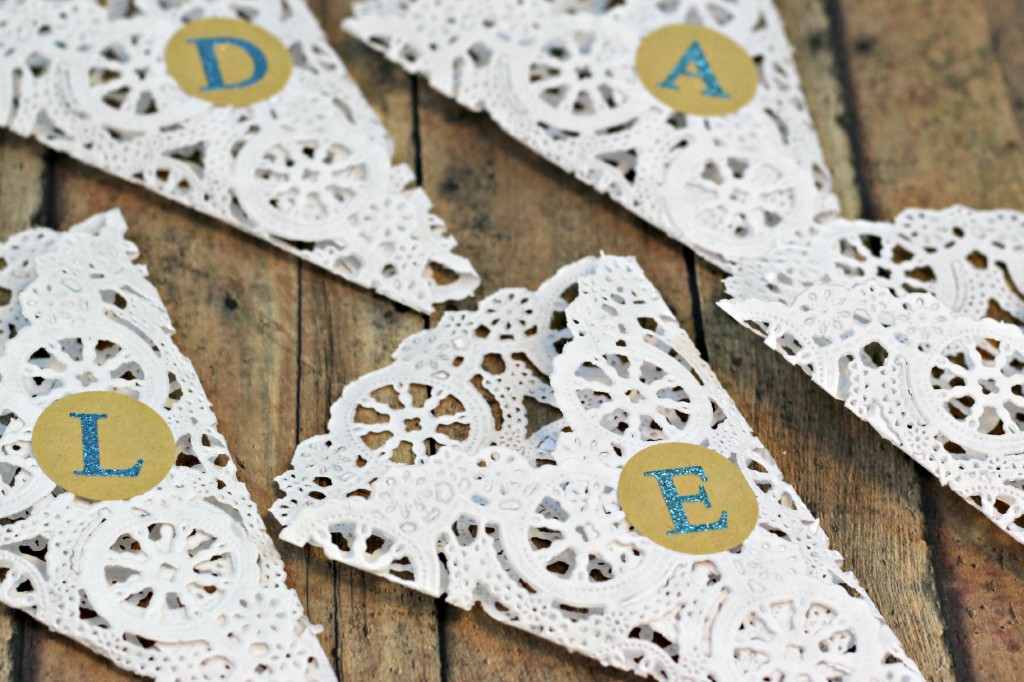 Cut the flowers to size and add them to the doily cone. I added the white flowers first then added a couple of the larger flowers on top. You'll want to do this right before the meal since the flowers won't be in water. Choose flowers that stay good looking out of water for several hours.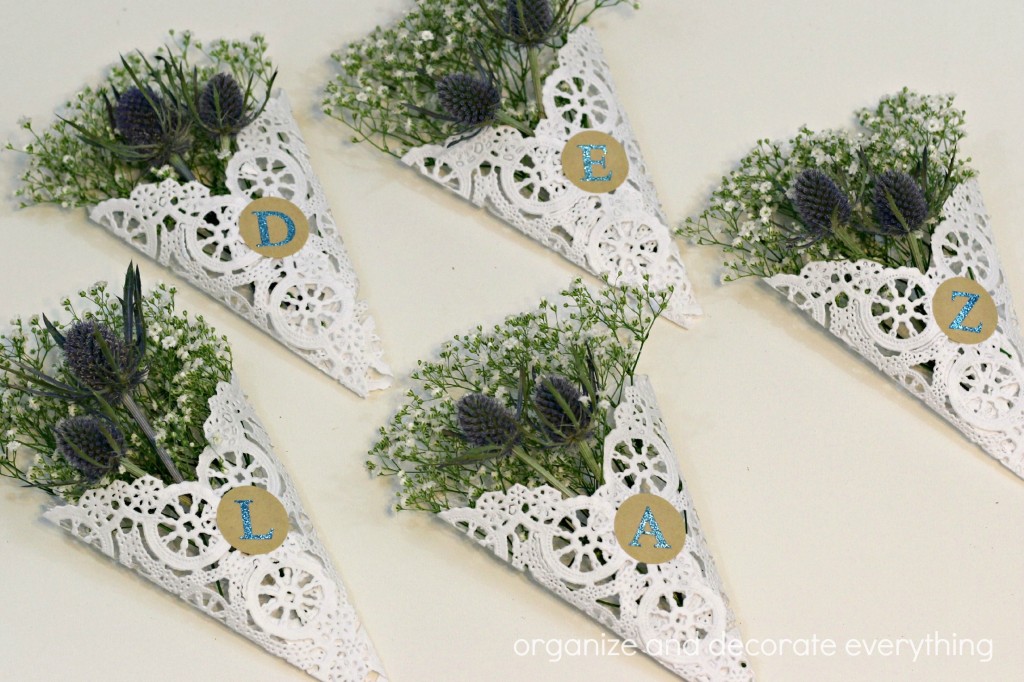 Aren't they lovely? You could also use colored doilies, different colored stickers, and even wrap twine around the cone. There are so many wonderful options.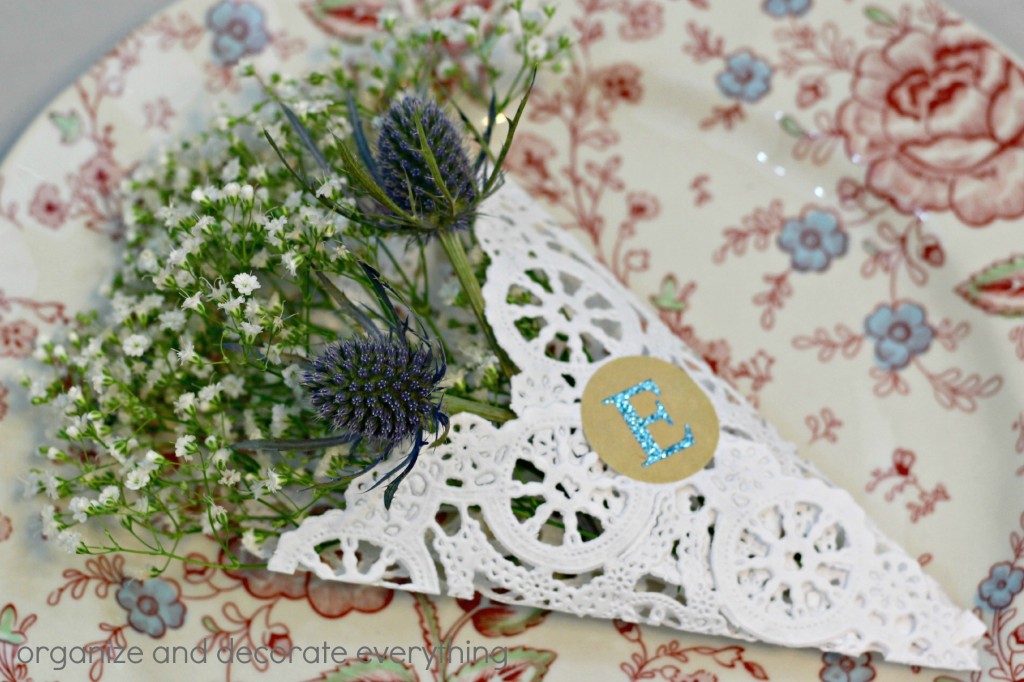 I love how the colors of the plate and place cards look against the light gray tablecloth.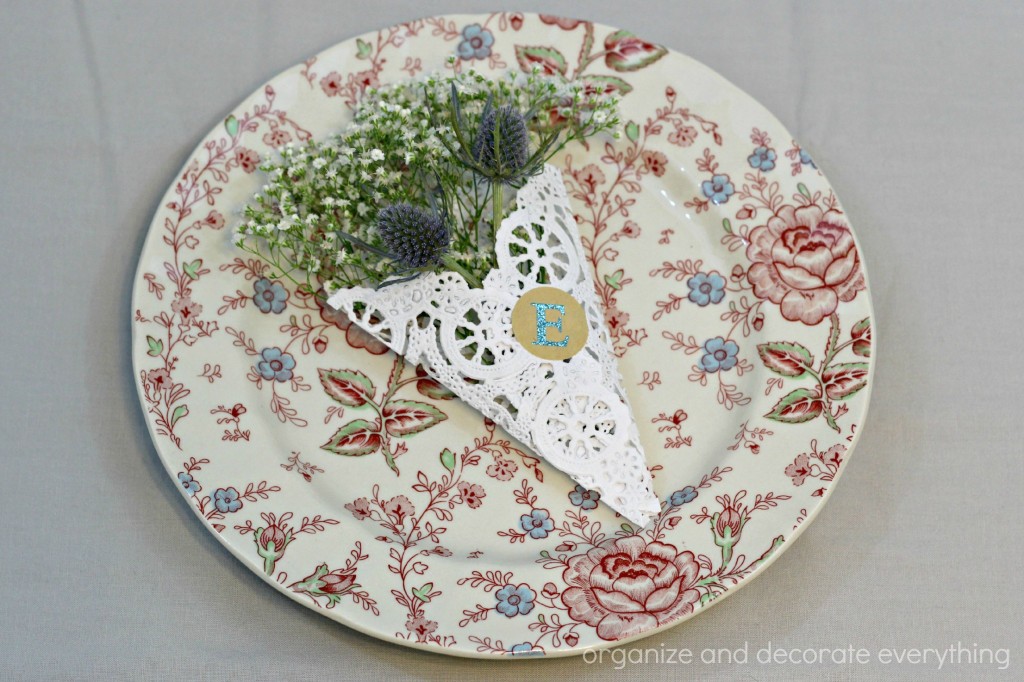 Come back tomorrow for one more Simple Place Card idea.
More Place Cards: