I have some picky eaters in my family but one thing they will all eat is banana bread. Really, who doesn't love banana bread? You are going to love this Easy Banana Bread recipe for how quick and delicious it is and the secret ingredient makes it even more tasty.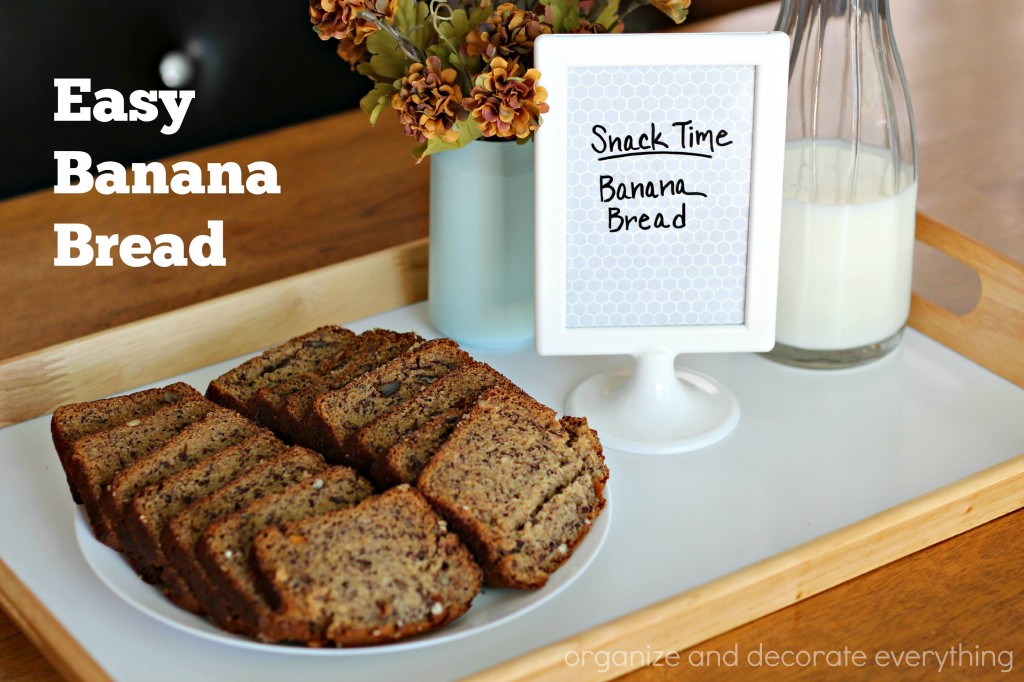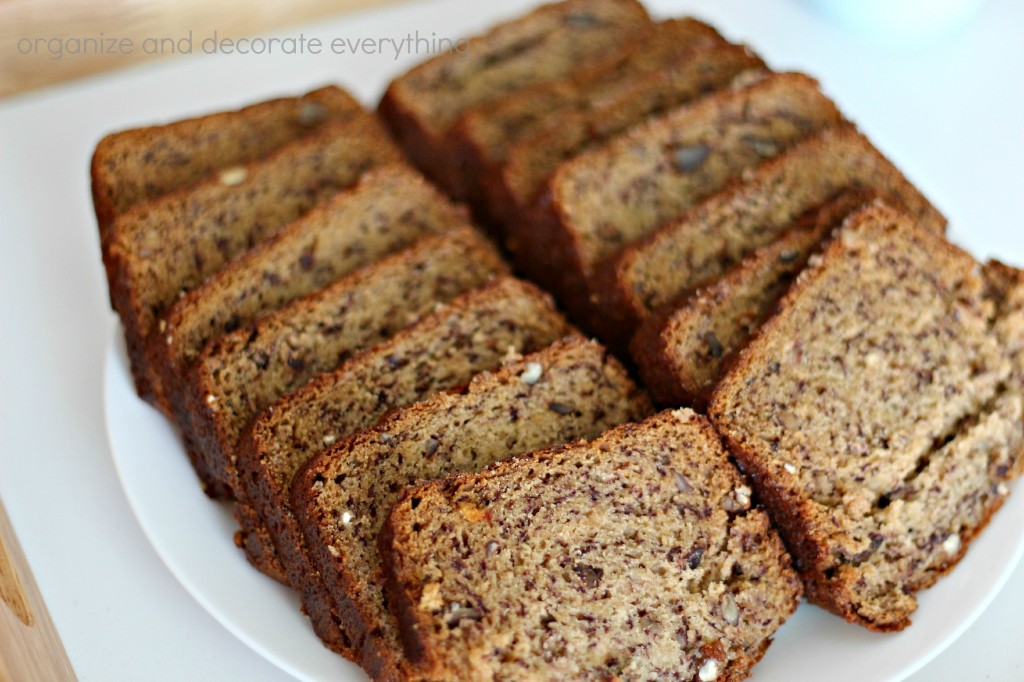 I love Fall! I love the change in weather, the holidays, family gatherings, and comfort food. There are some foods that always take me back to my Indiana childhood and the beautiful Fall leaves. Banana bread is one of those foods. Can't you just smell it looking at these pictures? I wish I could share a piece with all of you, but I'll share the recipe so you can make some for yourself.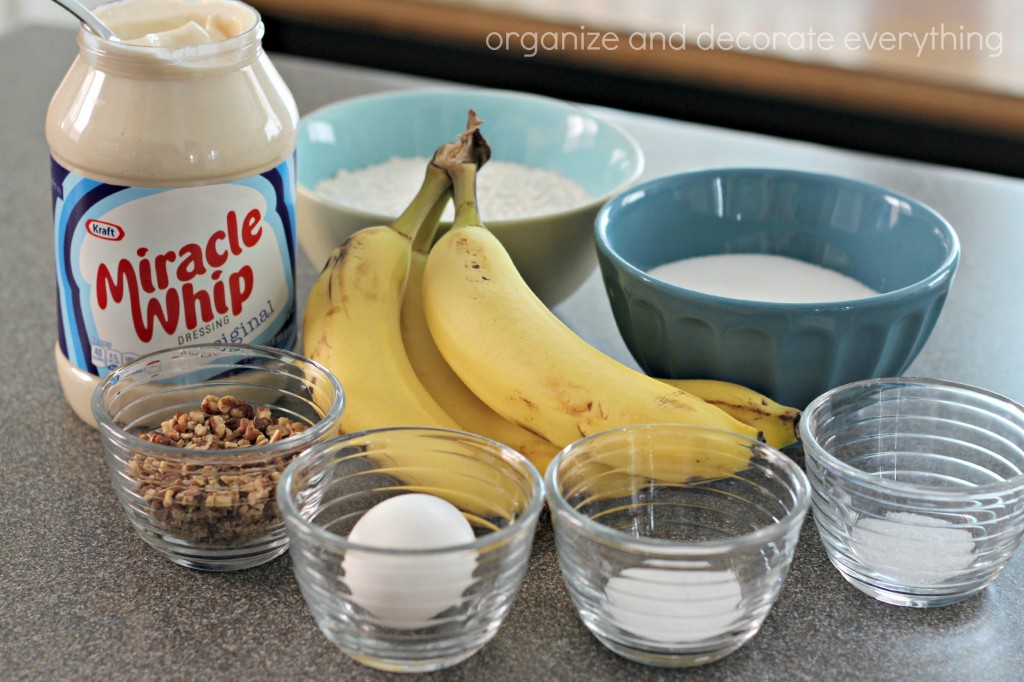 Here's what you'll need (I'm pretty sure you have all these ingredients on hand which makes it even better):
1 egg
1/2 cup MIRACLE WHIP Dressing
1 1/3 cups mashed fully ripe bananas (about 3)
1 1/2 cup flour
1 cup sugar
1/2 cup chopped PLANTERS walnuts
1 tsp. baking soda
1 tsp. salt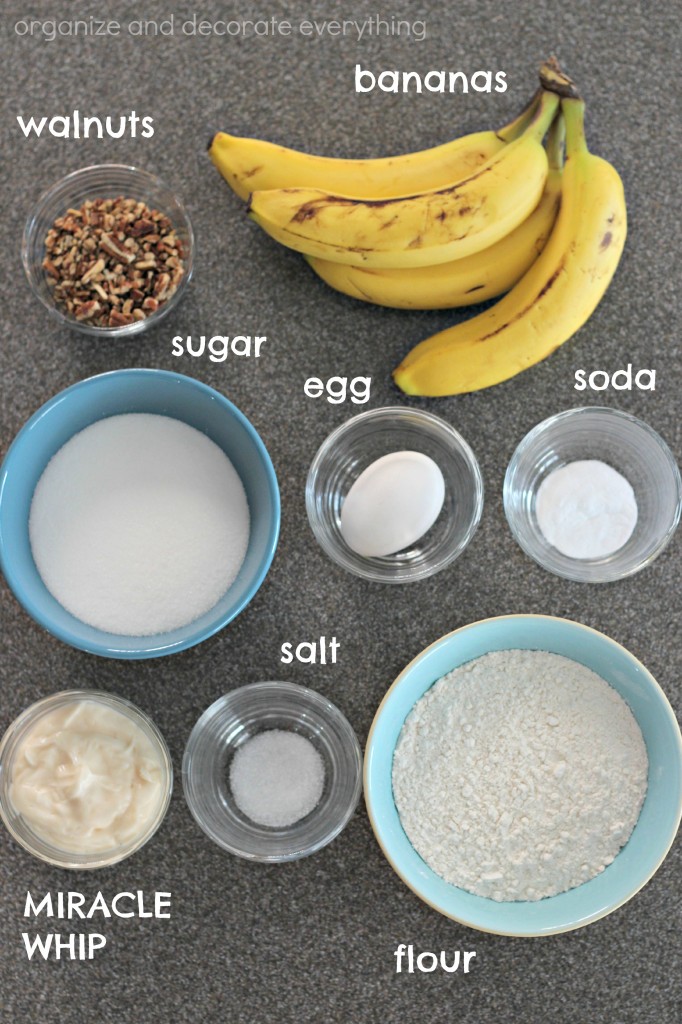 The one-of-a-kind bold, tangy flavor of MIRACLE WHIP is what takes this banana bread over the top. If you didn't think you could use MIRACLE WHIP in desserts, think again. You will love the flavor it adds. #proudofit
HEAT oven to 350ºF.
BEAT egg, MIRACLE WHIP Dressing, and bananas in a large bowl with whisk until well blended. Mix remaining ingredients. Add to banana mixture; stir just until moistened. Stir in optional walnuts.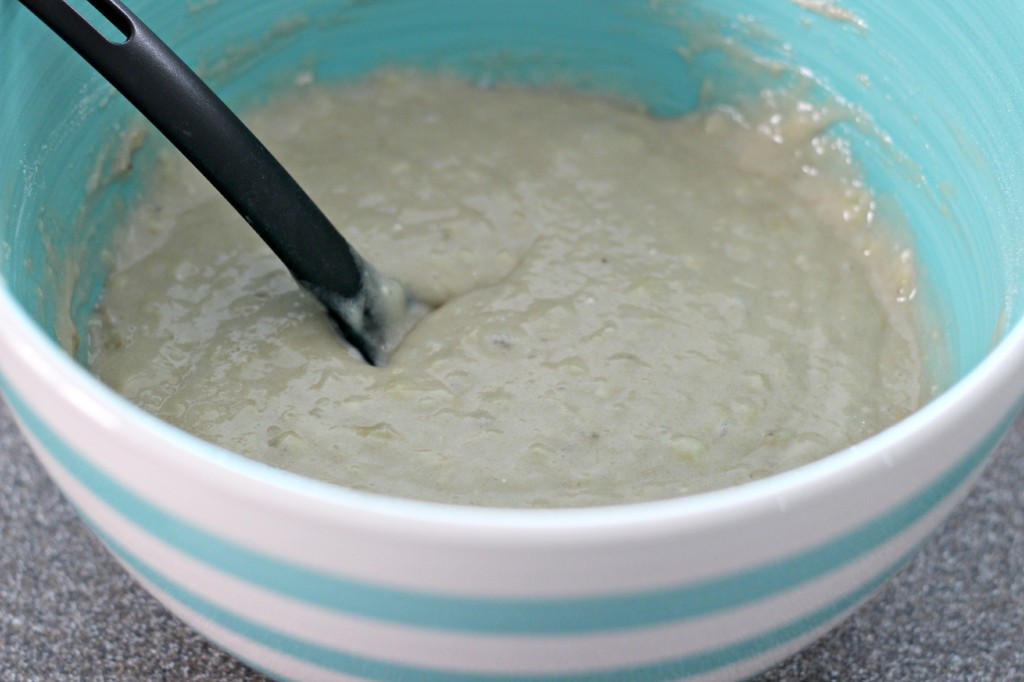 POUR into 9×5 inch loaf pan sprayed with cooking spray.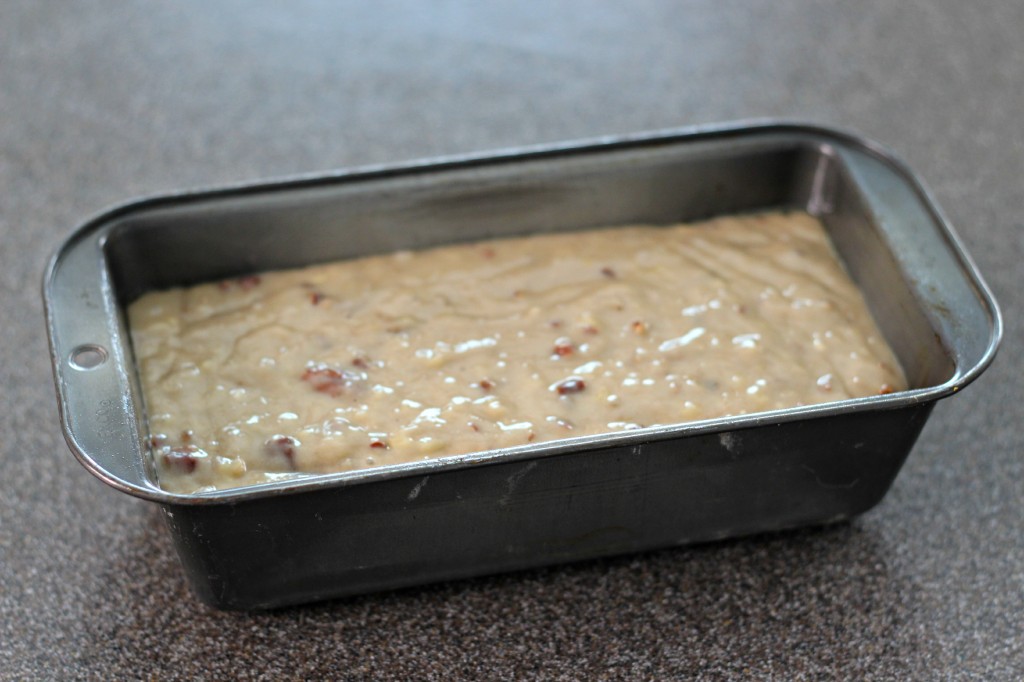 BAKE 1 hour or until toothpick inserted in center comes out clean. Cool in pan 10 minutes; remove from pan to wire rack. Cool completely.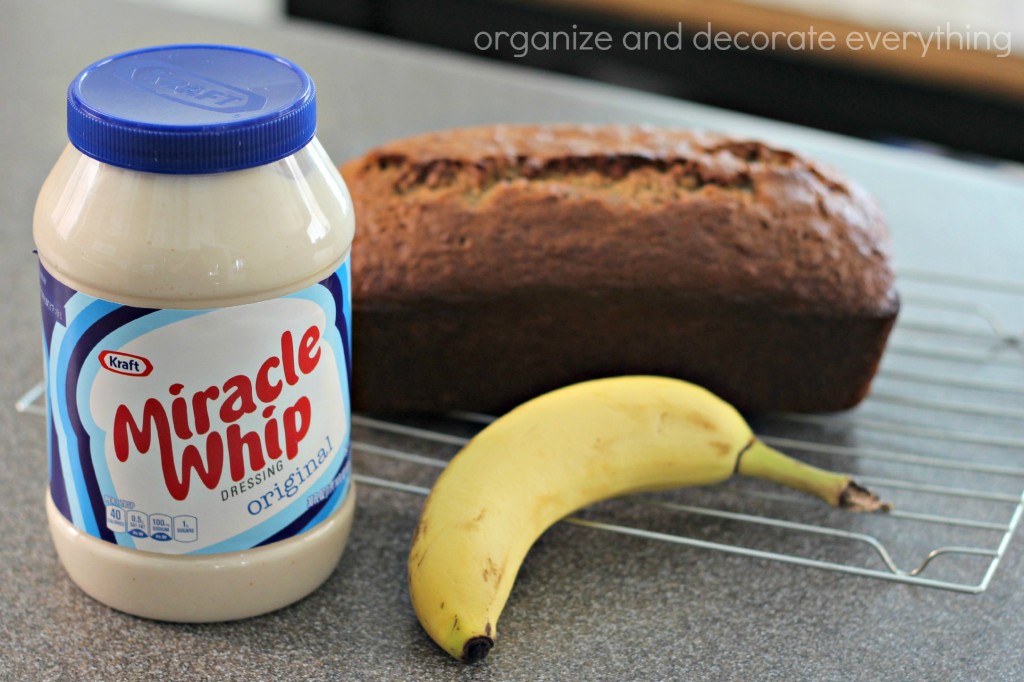 Slice in 16 pieces. I think you are going to enjoy this delicious banana bread as much as my family.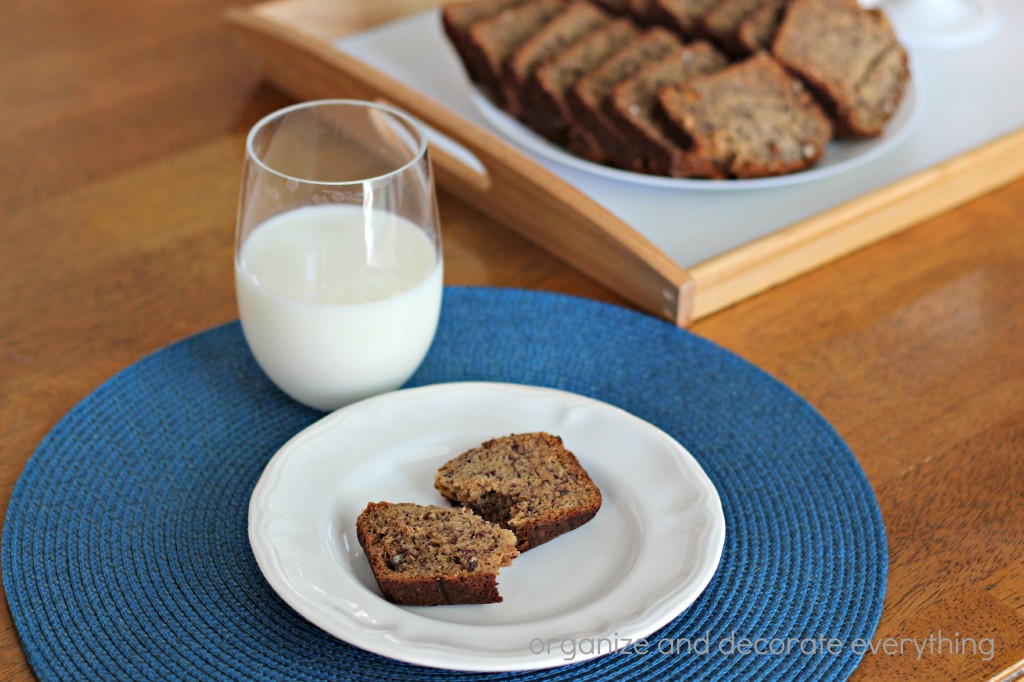 Be proud to entertain your family and friends this season and take your dishes up a notch by using the sweet and tangy taste of MIRACLE WHIP. This Banana Bread would make the perfect hostess gift. Place it in a clear bag and tie it off with festive ribbon to give to neighbors and friends. Just make sure to make a few loaves  so you have some for your own family.
Start planning your menu for the holidays now. I'm trying some new recipes from this list this year and they all have MIRACLE WHIP as a key ingredient.