All this week I will be sharing Simple Place Cards for the Holidays. Most of these can be used for any of the upcoming holidays by simply changing the linens or colors depending on your theme. Today I created simple Berry Place Cards and I love how beautiful they turned out.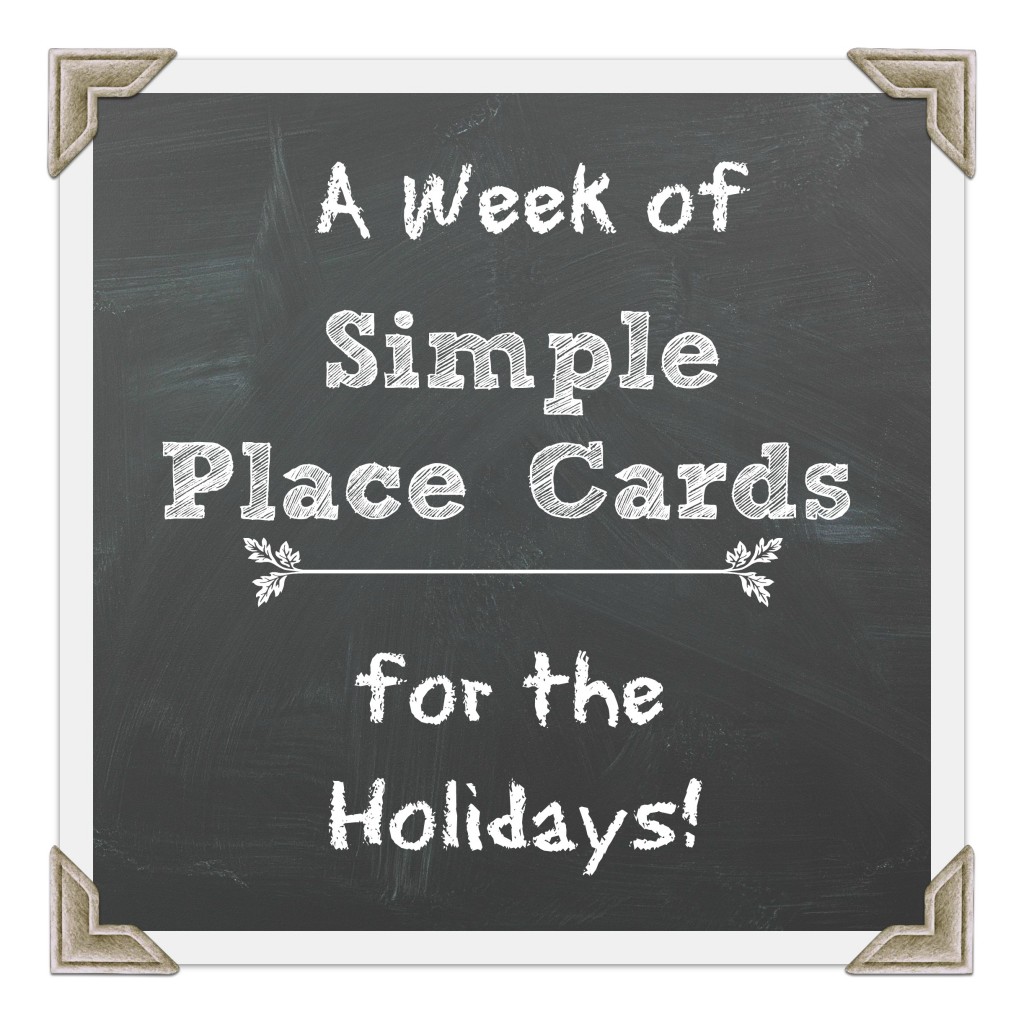 We moved to a new state and to a rental a little over a year ago. Our yard is teeny but I had a pleasant surprise while taking a little walk around it as we were moving things in. We have a lot of different plant life with interesting foliage. Fall has been my favorite time to make little cuts and bring things in to decorate with.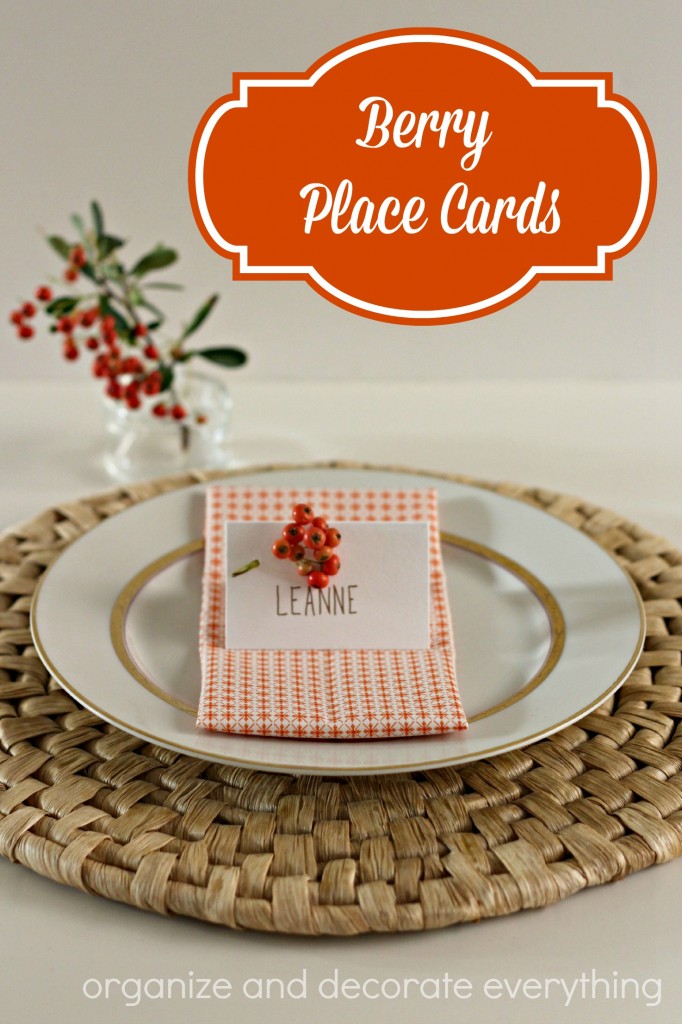 The berries in my yard range from red to orange, so if I look around enough I can get the color I want. You might not have these so readily available to you so I would recommend visiting your local grocery store or even go artificial. Also, I have no idea what they are so I wouldn't recommend placing them on food, they're probably not edible.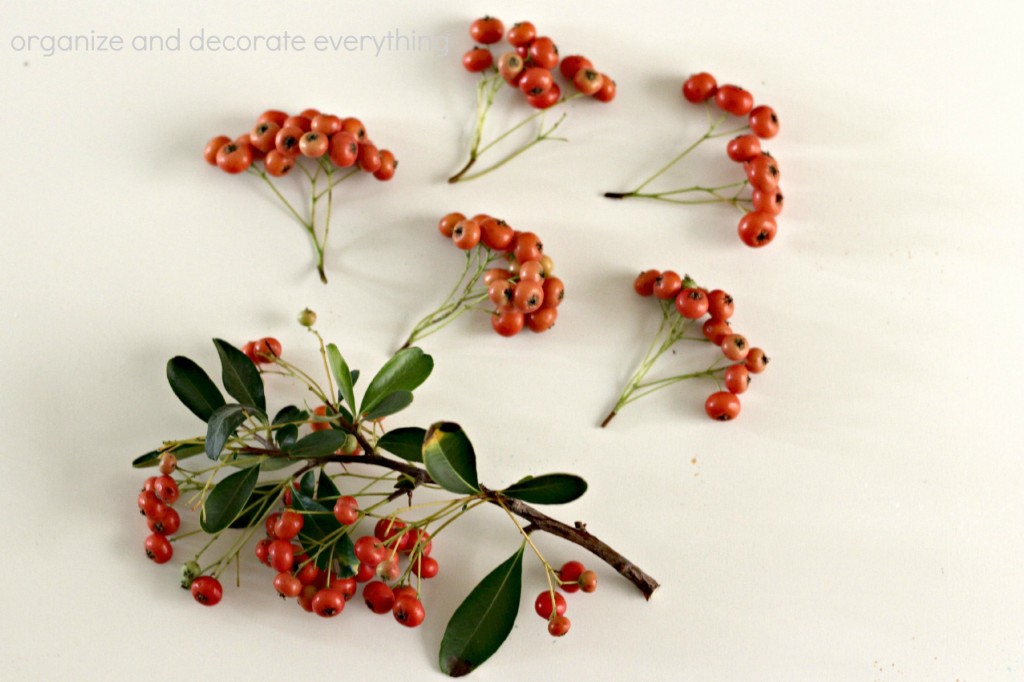 I had everything I needed for the Berry Place Cards. This is what you will need:
Berries
White card stock
Small hole punch
Bronze colored Sharpie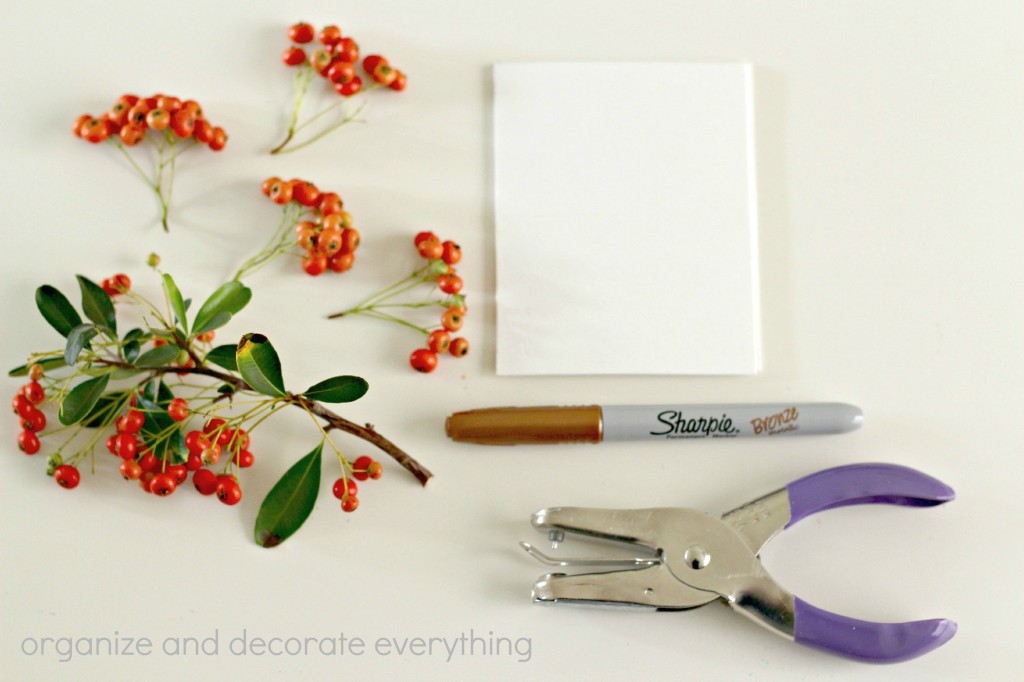 Prepare the place card by cutting the white card stock to 4″x3″. Score down the center of the 3″ side and fold in half. Make 2 holes in the front upper left hand corner using the small hole punch.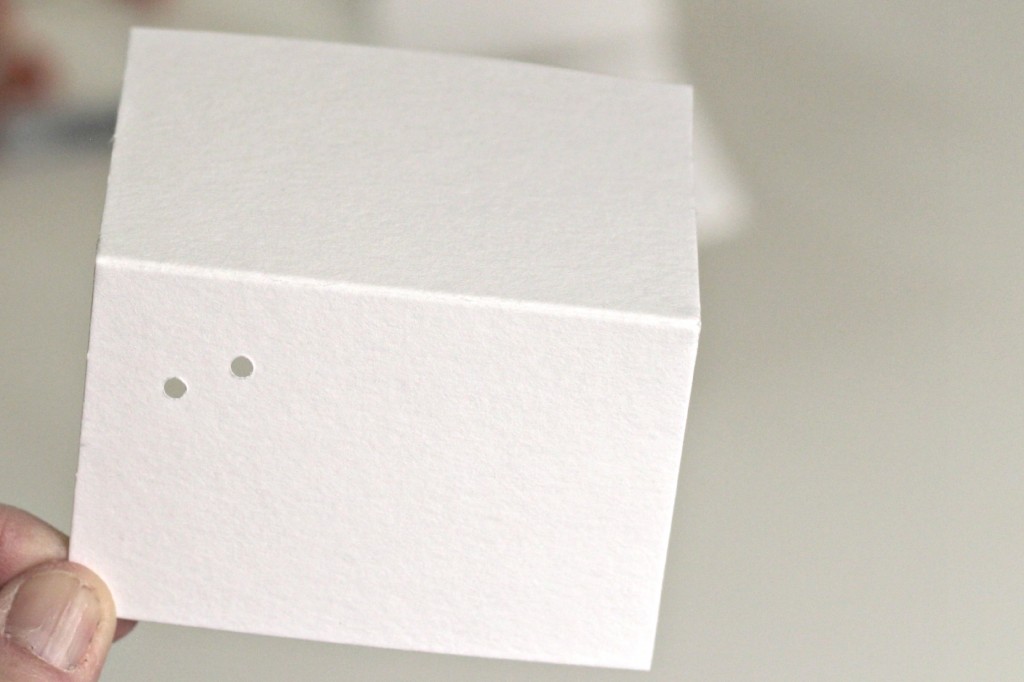 Place the berry bunch through the 2 holes and arrange it a bit, if needed.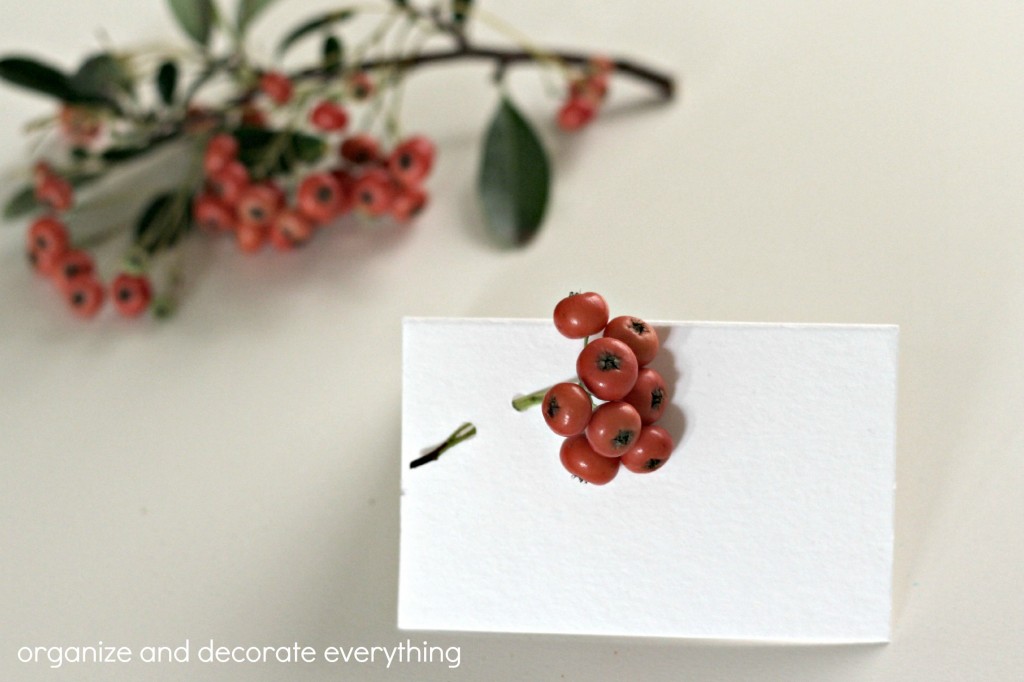 Now it's time to write the names on the cards. My favorite thing about these place cards is that you can write a special message inside for your guests. I really love the bronze color Sharpie, I wish you could see it better.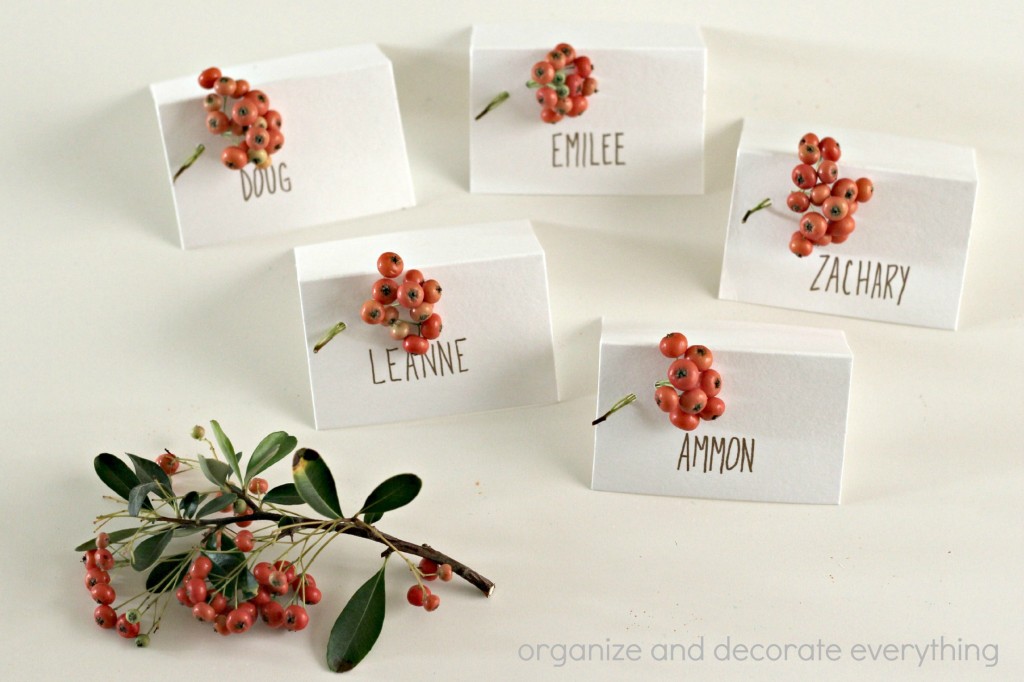 It would be so sweet to write something like "I'm so thankful for you and the joy you bring into my life." Of course, you can get even more personal.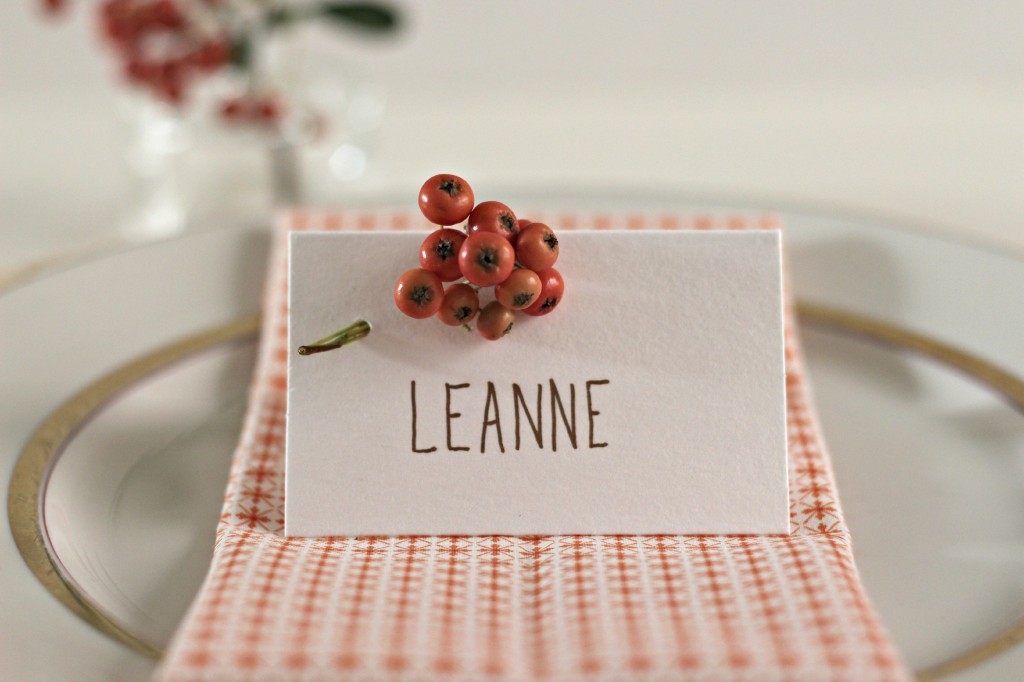 Place some extra berry clippings in small vases on the table to tie everything together.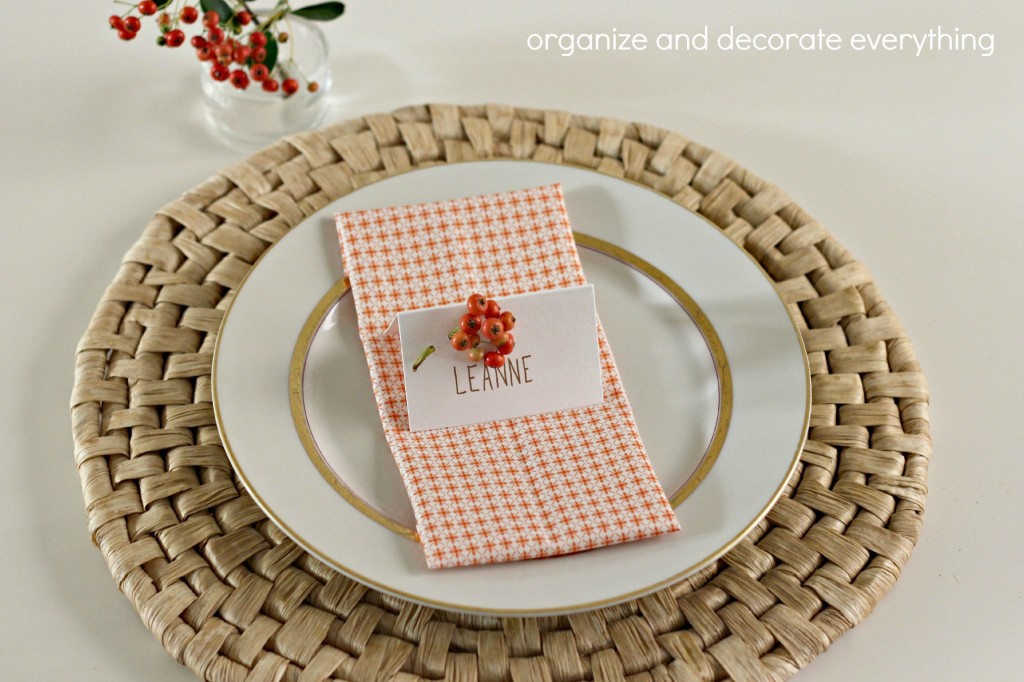 Come back tomorrow for another Simple Place Card idea.
More Place Cards: