The holidays are sneaking up on us and I like to find simple ways to bring in personal touches that are beautiful and unique without spending much time or money. This week I am sharing a week's worth of Simple Place Cards for your holiday dinners. I think you're going to love these ideas and how easy yet beautiful they dress your table. Let's start with Feather Place Cards today.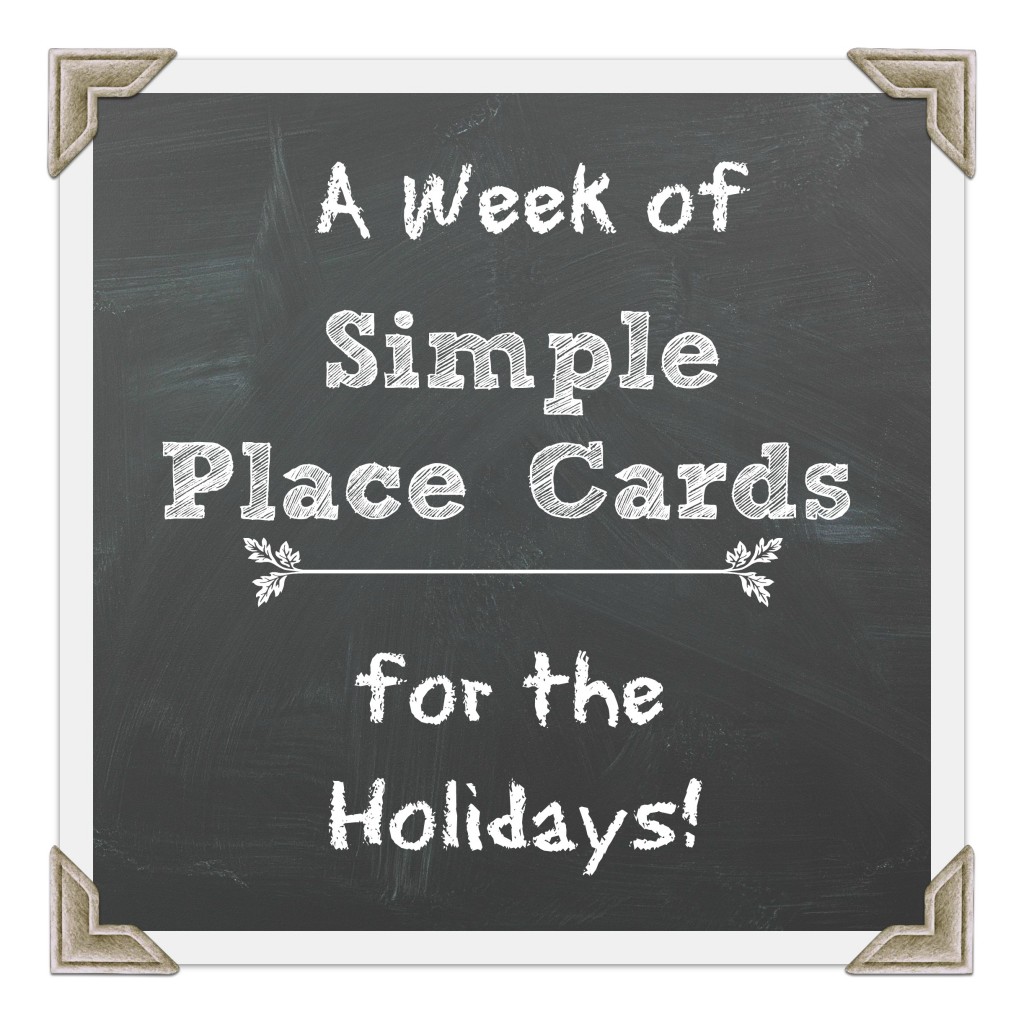 I don't have a lot of different dishes, glassware, or napkins so I rely on place cards to change the look and bring a theme to the table. I also like to keep it simple. Use the place cards to bring color, shape, texture, and drama to the table.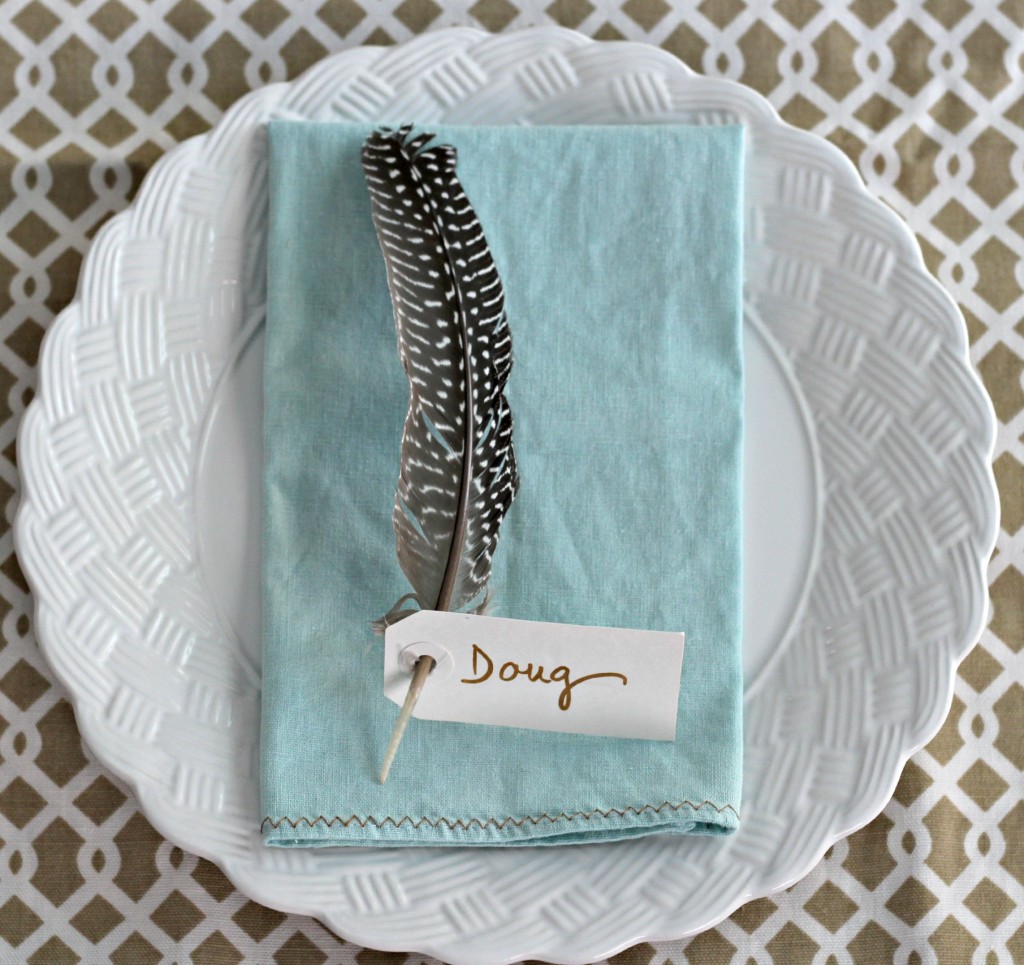 I actually had everything I needed for the Feather Place Cards in my craft room. If you don't, there are just a few simple things you need to purchase.
What You Need:
Feathers
Shipping tags
Gold felt marker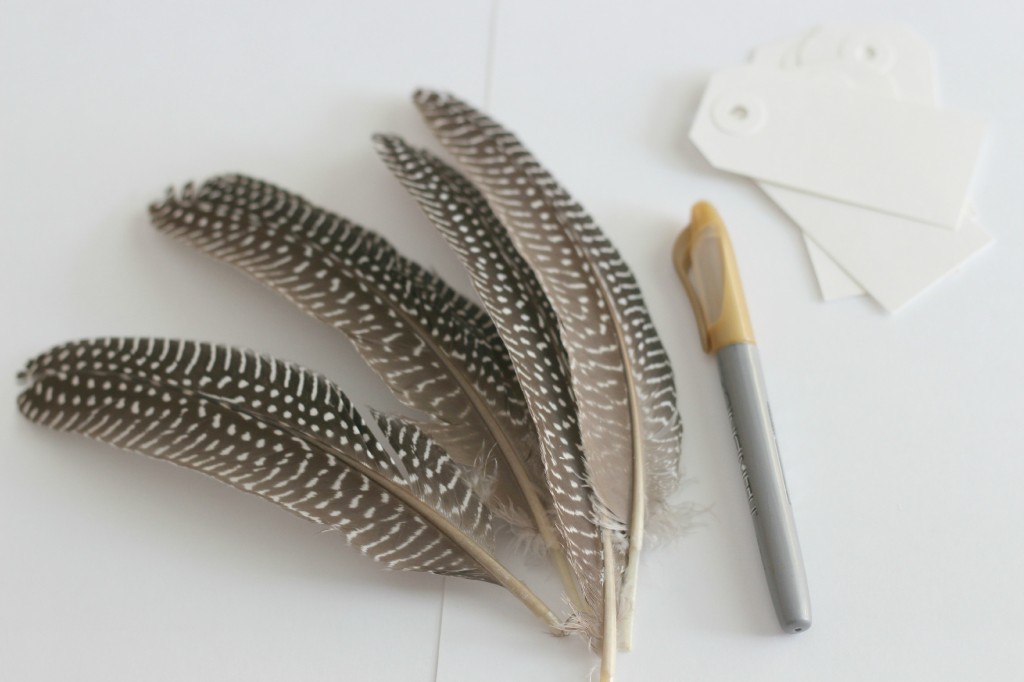 Start by writing the names on the tags. Easy peasy! If you're short on time or doing the tags last minute you can enlist someone else to write for you. Make sure they have pretty handwriting. I like to have one of my daughters do the writing on things when I'm short on time.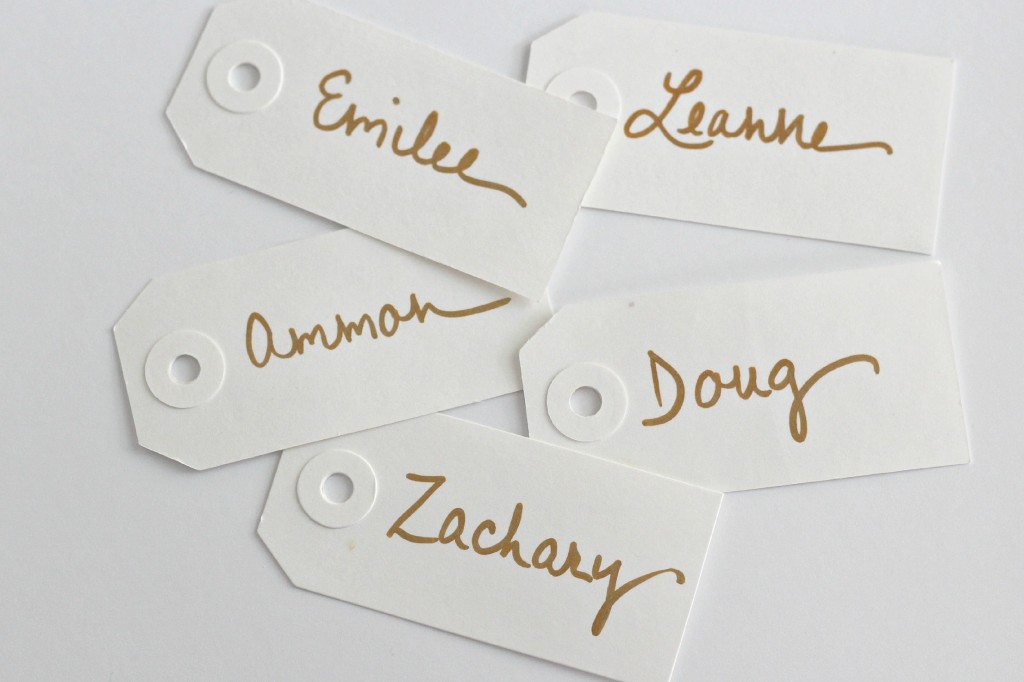 Stick the feather through the hole in the tag and you're done. I played around with the feathers a bit to get them to lay the way I wanted and to get the tag to stand up.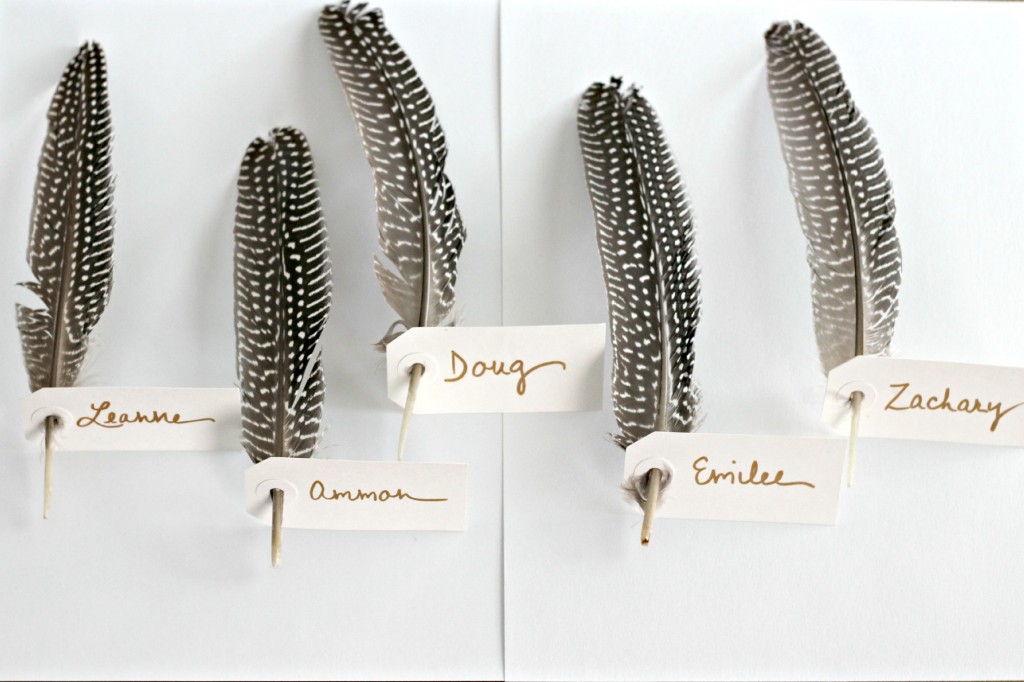 Isn't it just lovely in it's simplicity? And it only takes a few minutes. I only have a couple tablecloths but I have a little trick I use for beautiful table coverings. I buy a few yards of fabric on clearance and use it as a tablecloth. When I don't want to use it in that way anymore, I make the fabric into pillow covers. I also make cloth napkins out of inexpensive dish towels.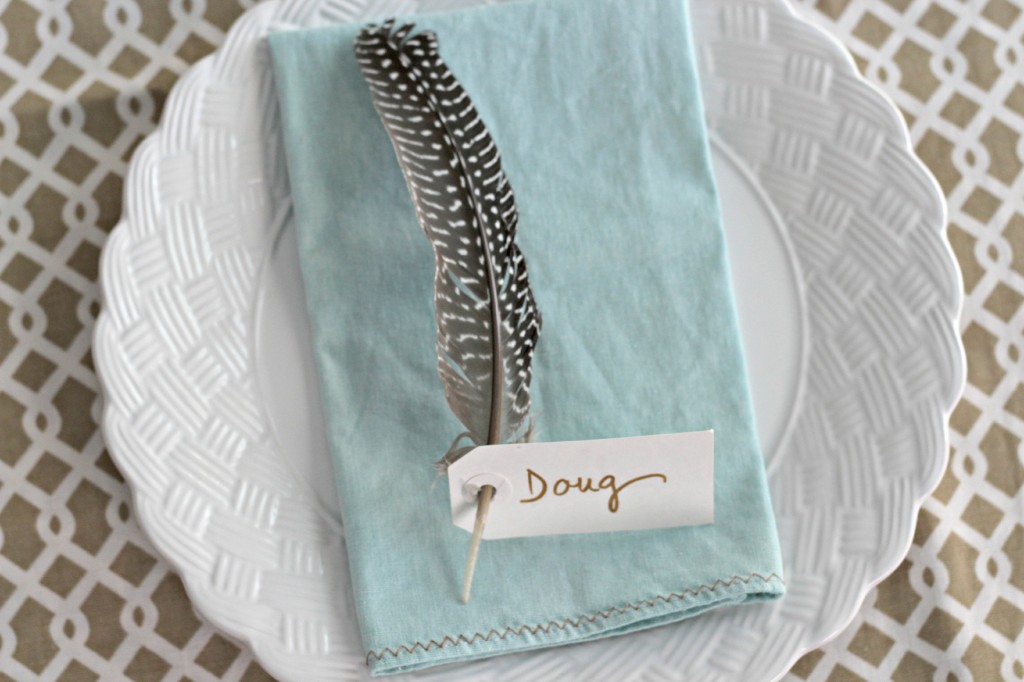 Come back tomorrow for another Simple Place Card idea.
You might also like: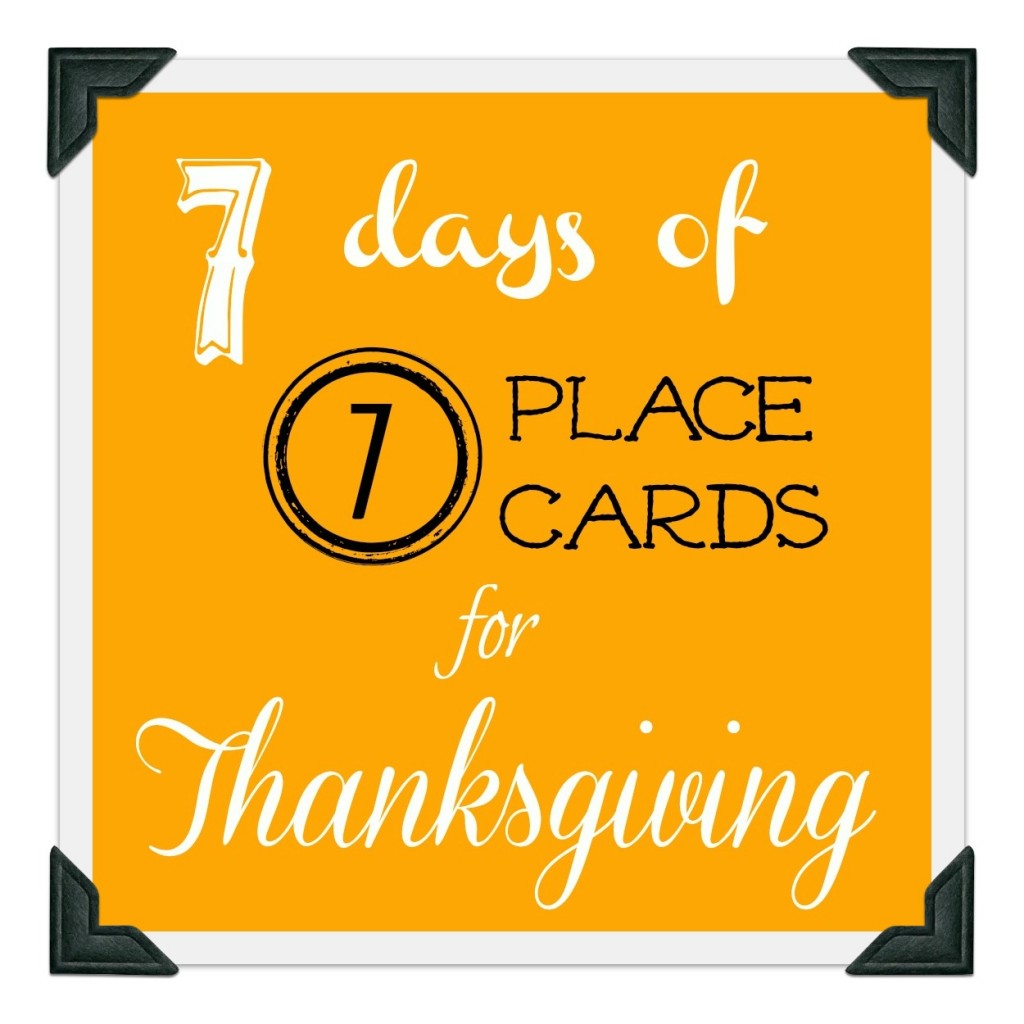 7 Place Cards for Thanksgiving