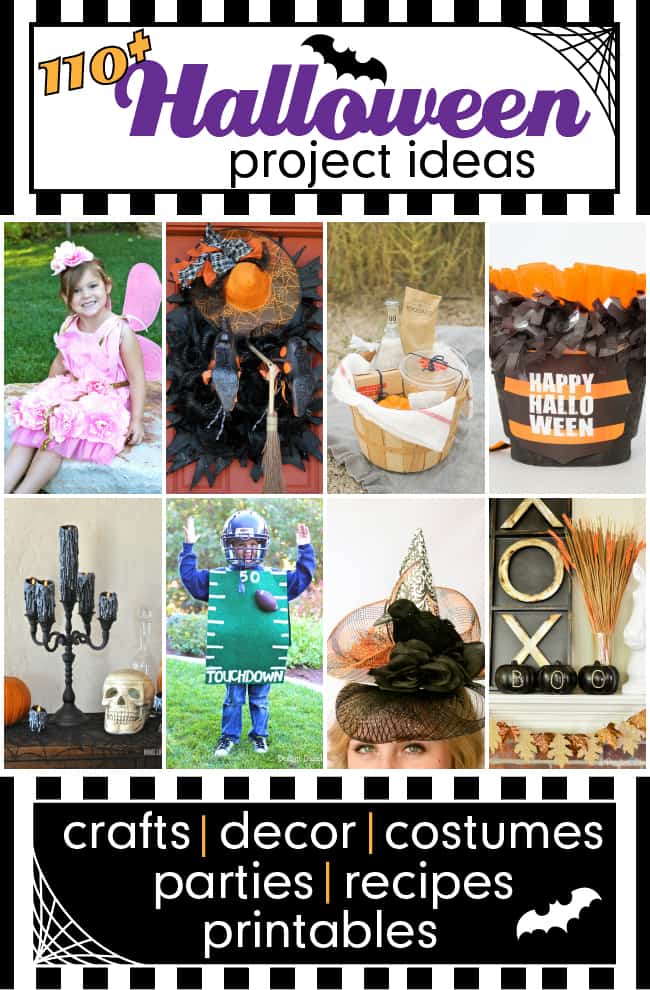 Halloween is absolutely one of my FAVORITE holidays and to celebrate I gathered together the creative minds of some of my talented blogging friends to bring you over 110 fabulous Halloween ideas! From costumes to parties, crafts and home decor, recipes and free printables, we have so many fun ideas to share! I guarantee you'll find a project (or 10!) that you would love to incorporate into your Halloween festivities. All week (Monday through Saturday) myself and my blogging friends will be sharing our fun creations with all of you. Each day will include approximately 20 Halloween projects and you can "hop" from one blog to another to check them all out.
For my project, I'm sharing how to make this decorative Washi Tape Halloween Frame. It's really easy and inexpensive and adds a ton of fun to your Halloween decor. Let's get started!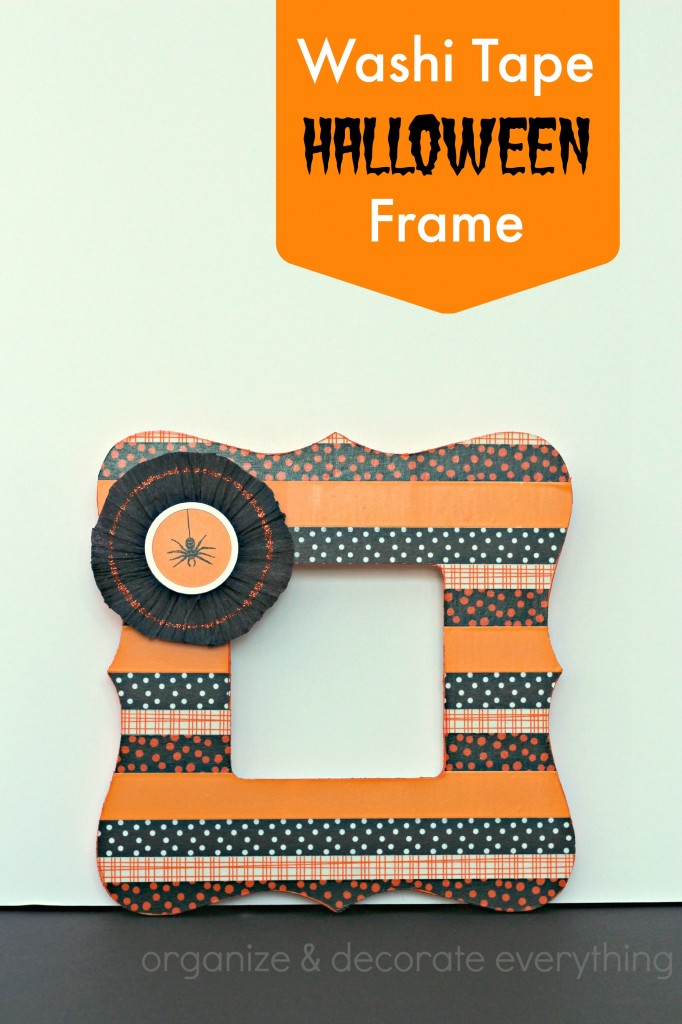 You will need:
Flat unfinished wood frame
Washi tape
Paint
Xacto knife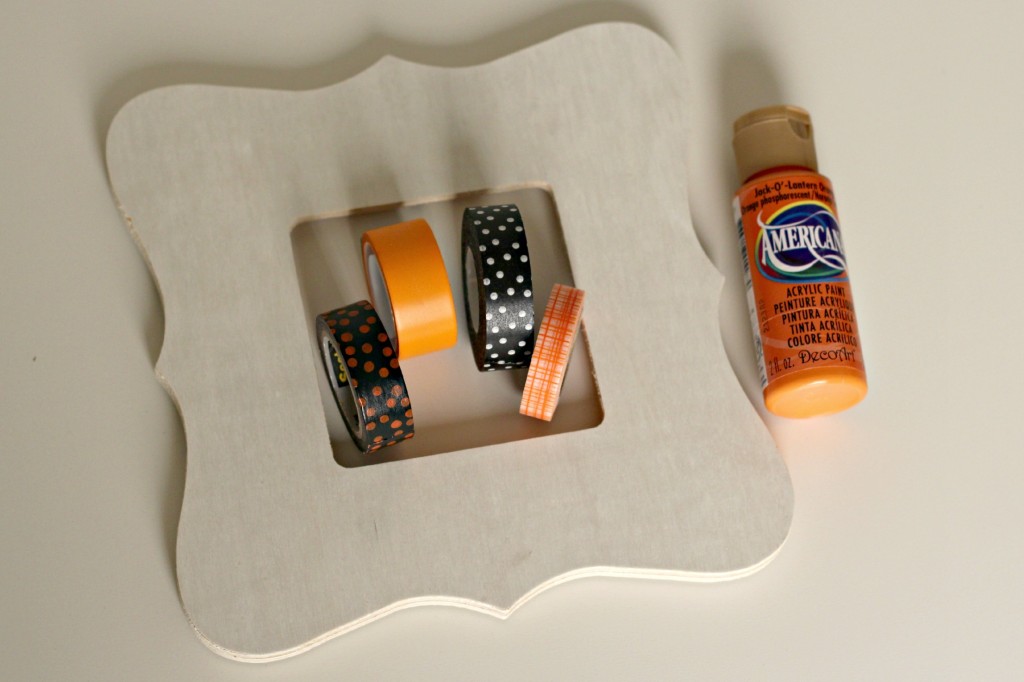 Start by painting the edge and inside of the frame in the color of your choice. No need to paint the whole frame, it's going to be covered by the washi tape. Let it dry.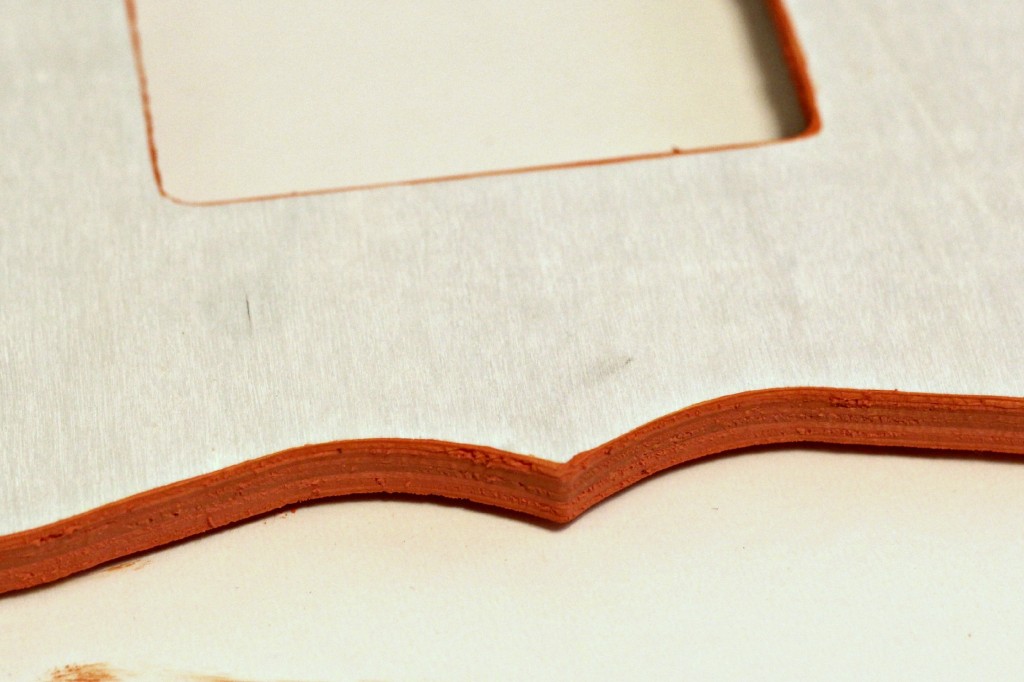 Decide what order you want the washi tape in, start at the top and cover the front of the frame. Make sure the tape is secure especially on the edges.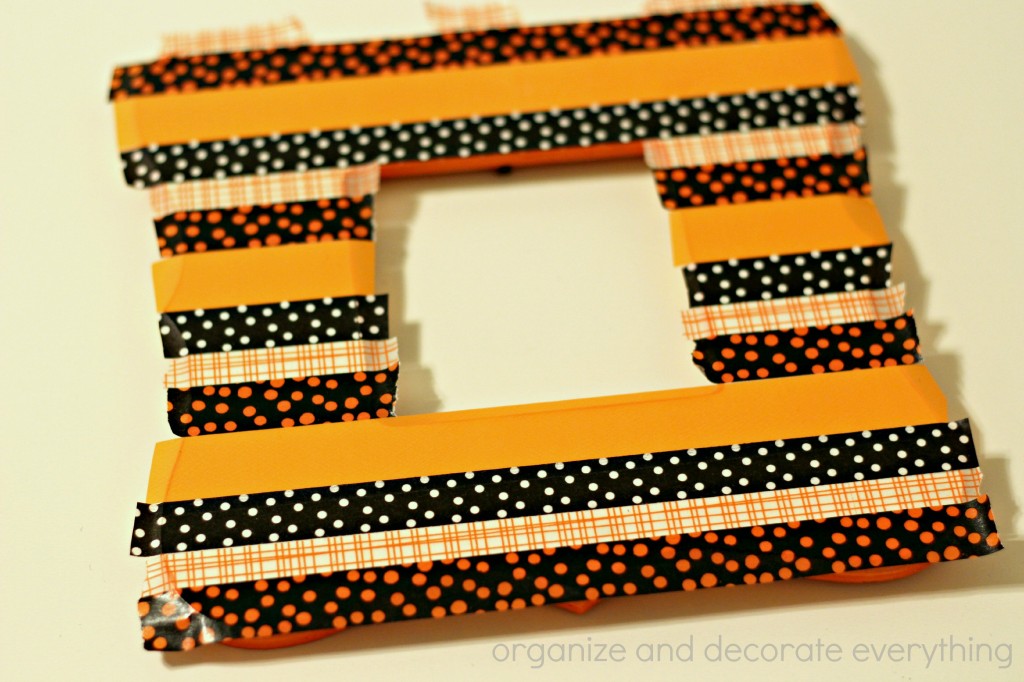 Use the knife to carefully cut the excess tape from the frame.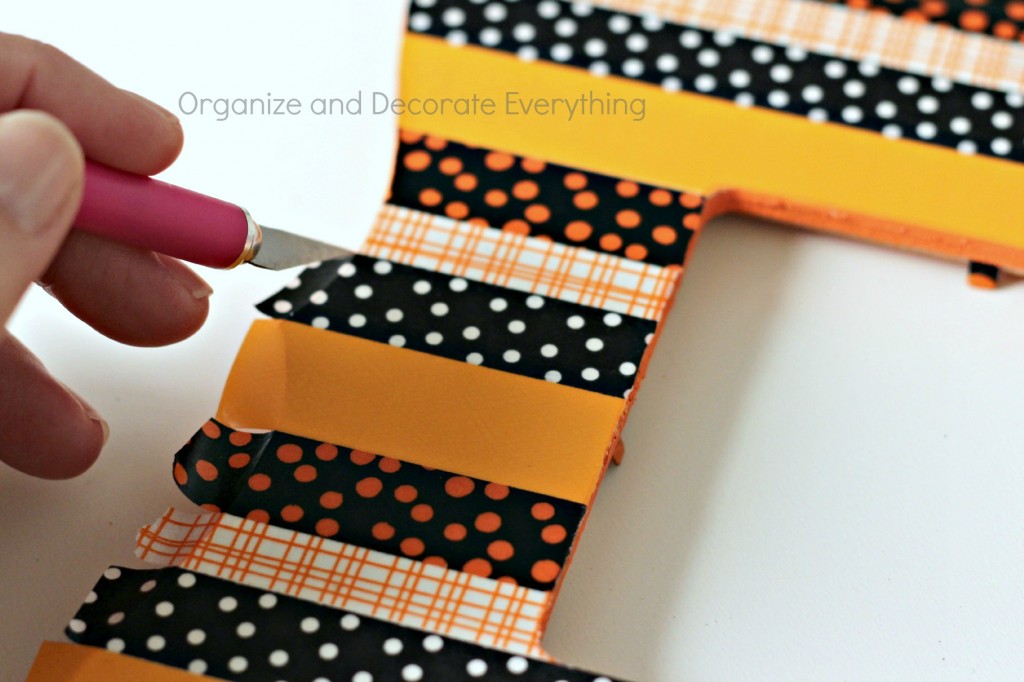 Add any embellishments you like. I had this cute Halloween medallion in my stash so I decided to use it. You could add any Halloween goodies you have hanging around.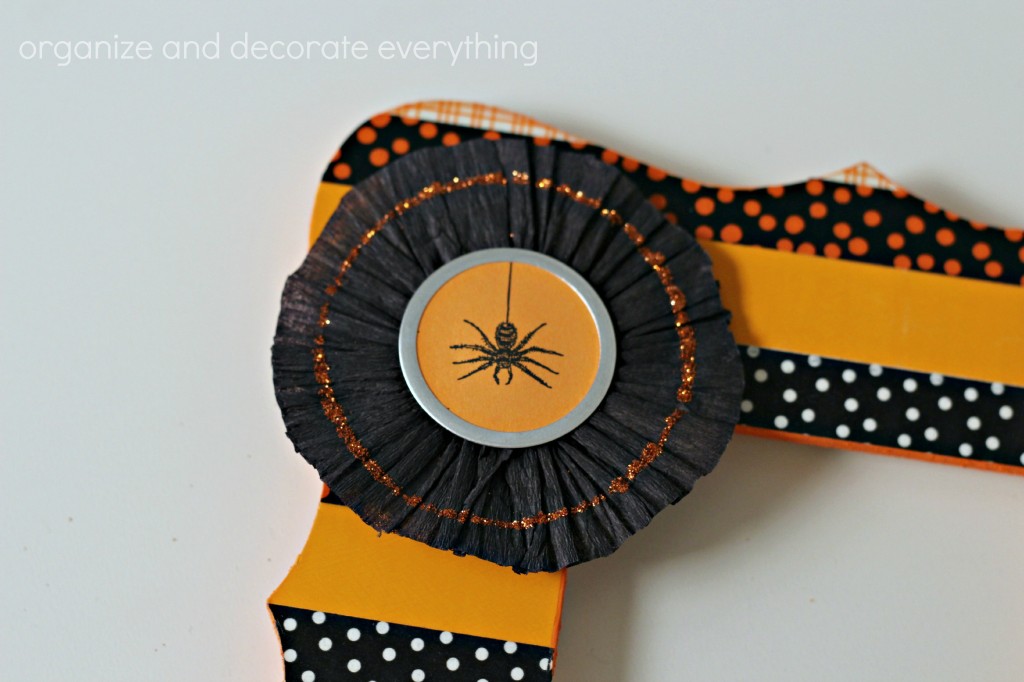 Now you can insert a cute Halloween photo to display with your other Halloween decor.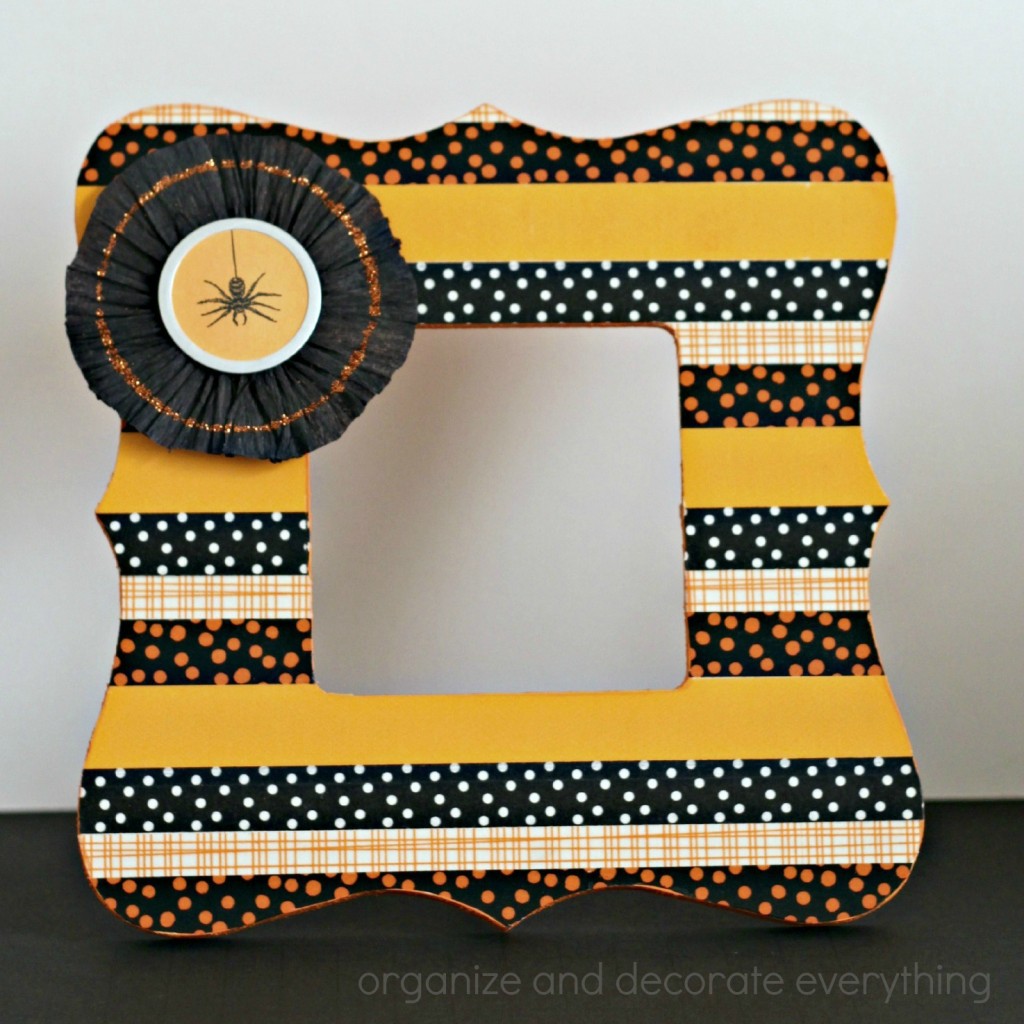 Now, are you ready for more fabulous Halloween ideas from my blogging friends??? Have some fun and join in on our blog hop! Simply click on each of the links for the Halloween projects you'd like to see and it'll take you right to that post with details on how to create it. Have fun and pin away!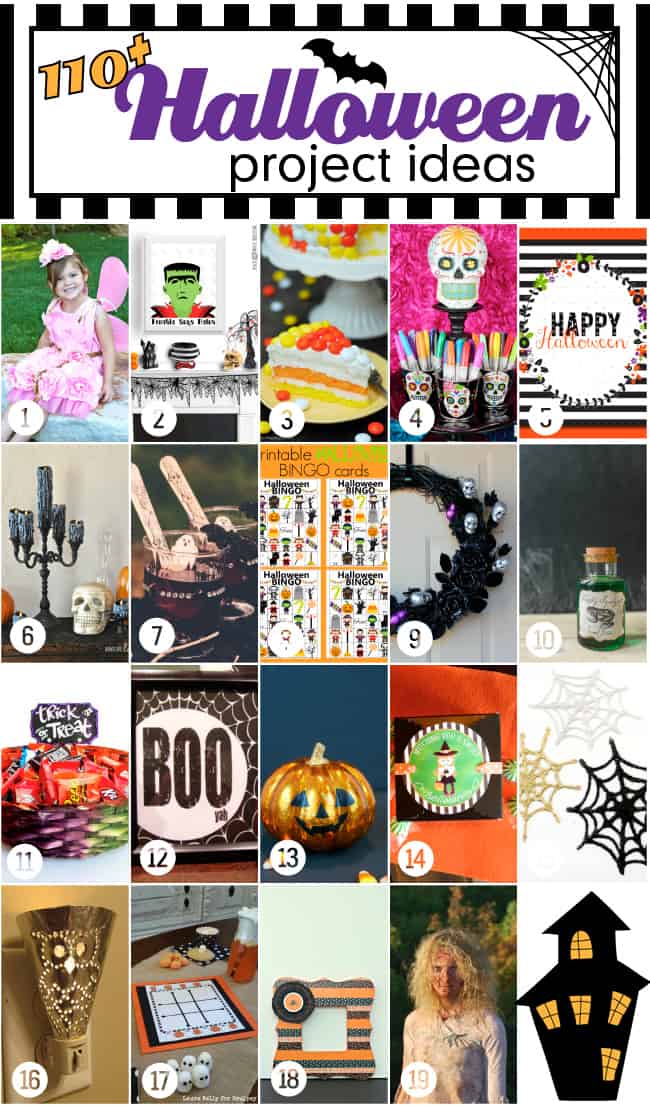 1. No-Sew Fairy Halloween Costume
2. Free Halloween Print: Frankenstein Wall Art
3. Candy Corn Layer Cake
4. Day of the Dead Sugar Skull Party Decorations
5. Free Happy Halloween Print
6. Halloween Toilet Paper Roll Candles
7. It's in the Details Dessert Cups DIY
8. Printable Halloween BINGO cards
9. Ghoulish Glam Halloween Wreath
10. Creepy Potion Bottles (with Free Printable Lables!)
11. Easy Trick or Treat Basket
12. FREEBIE :: Halloween ART PRINT
13. Mercury Jack-O-Lantern
14. FREE Halloween Printables
15. Glittery Glue Spiderwebs
16. Halloween Metal Punch Night Lights
17. BOO, It's Claytime Playtime!
18. Washi Tape Halloween Frame
19. Zombie Facials
Follow our Fabulous Halloween Ideas Pinterest board for even more inspiration!
Follow Design Dazzle's board Fabulous Halloween Ideas on Pinterest.
Be sure to come back tomorrow for another 20 awesome Halloween ideas!
Thanks to all 110+ fabulous bloggers participating! We'd love for you to visit their blogs and see what else they're up to!