I needed a cute basket by our back door to contain the flip flops and a few other necessities of Summer. I love how it turned out.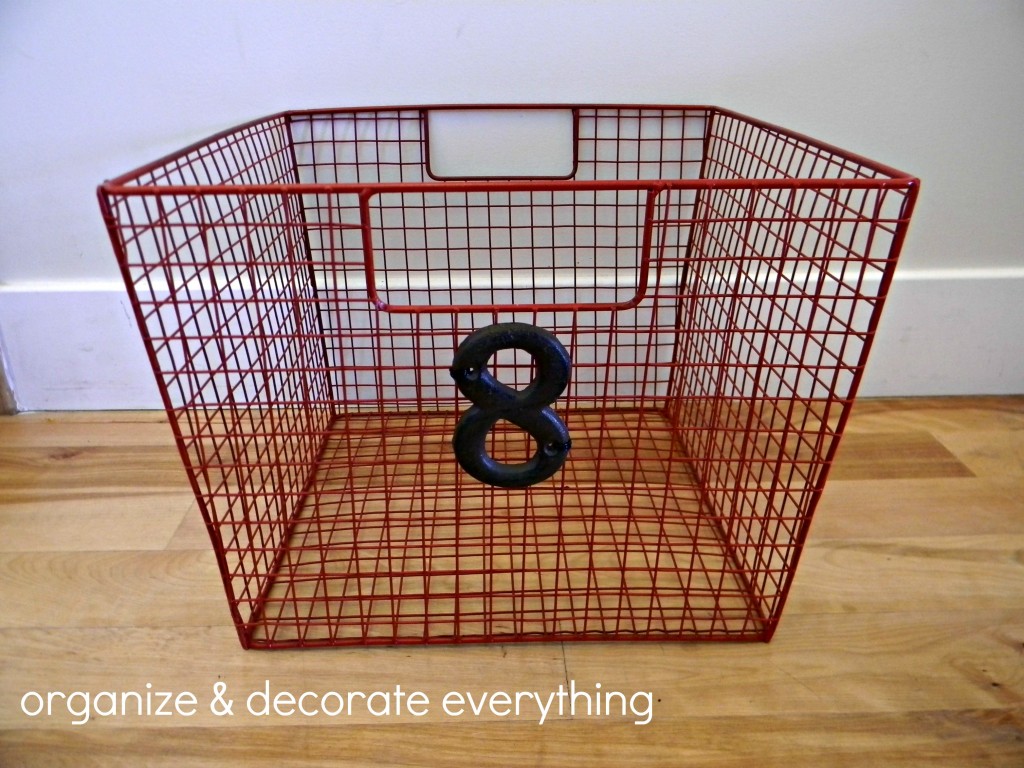 This is what it started as. It's fine, but needed some personality.
I sprayed it with Krylon Red Pepper.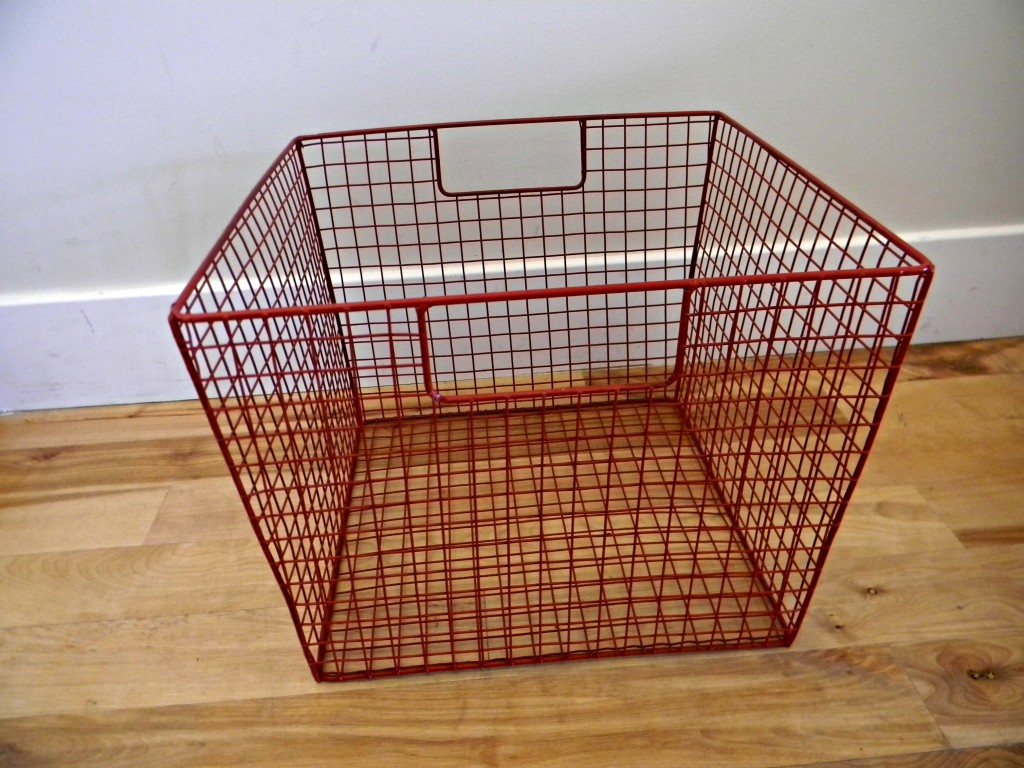 Then attached a #8 to the front with 20 gauge wire. The #8 is an old house number I found at a thrift store for .50 cents. If you can guess why the #8, you get a star sticker on your forehead.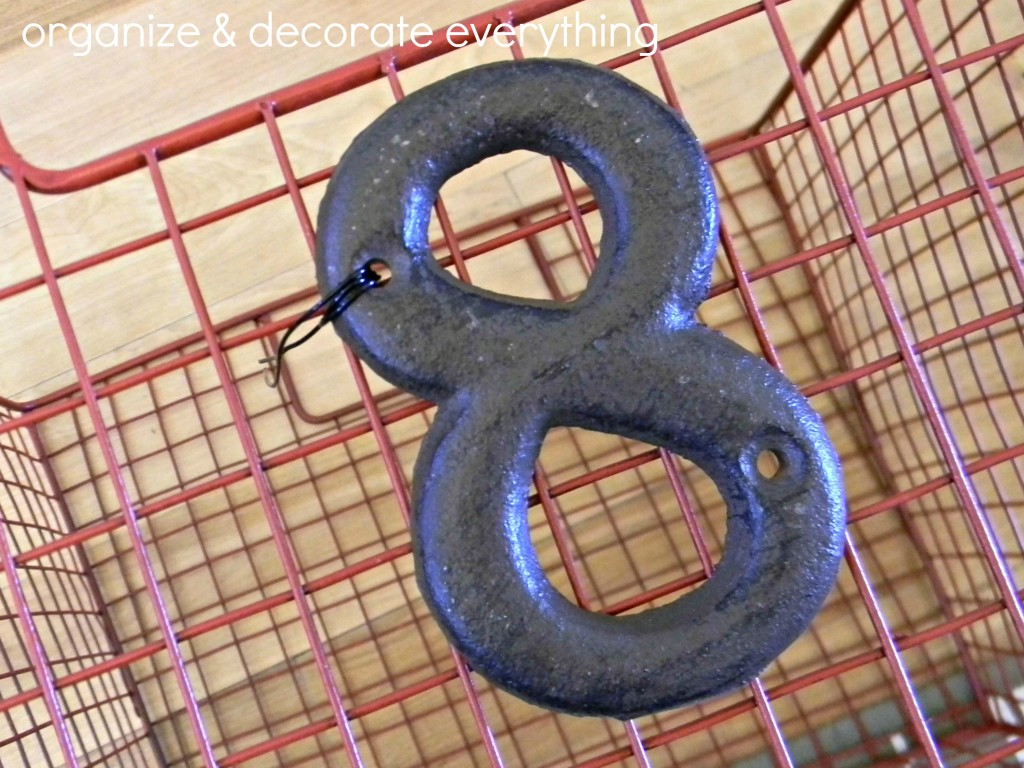 I looped the wire through the holes in the #8 a few times then twisted them together in the back. I cut off the excess wire.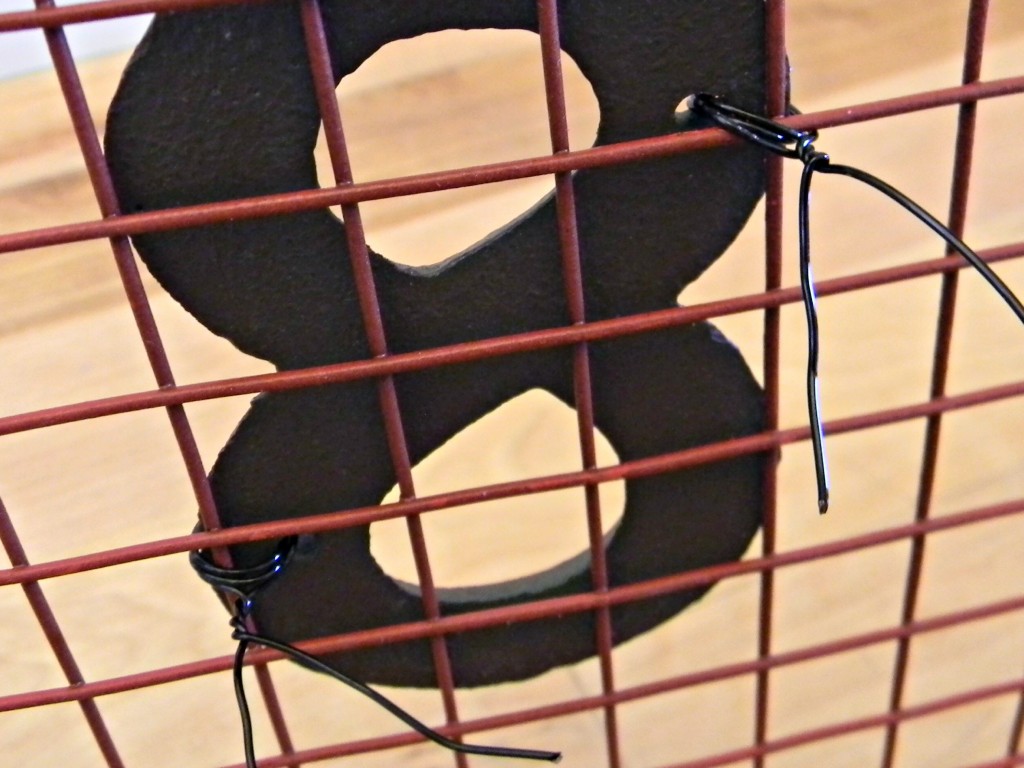 Now it holds all our flip flops, sunscreen, bug spray and garden gloves.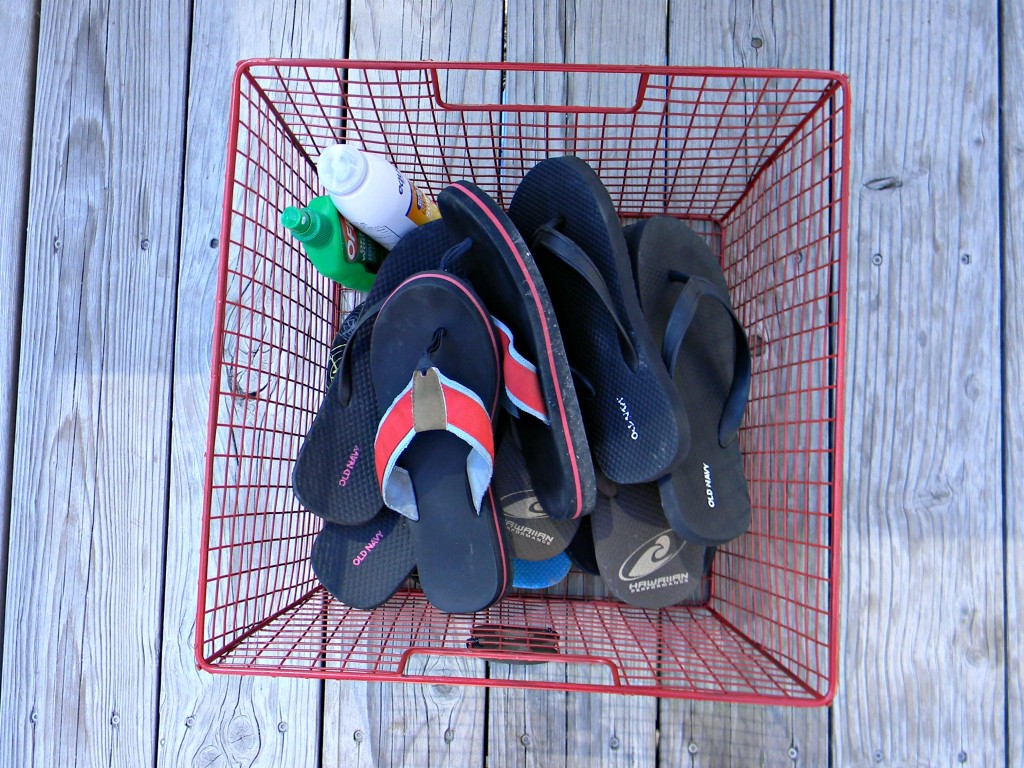 It sits by the back door so we can slip our flip flops on to walk down to the pool. Before going back in the house we just toss them back in the basket. This is so much better than tripping over shoes as you're trying to get out the door.