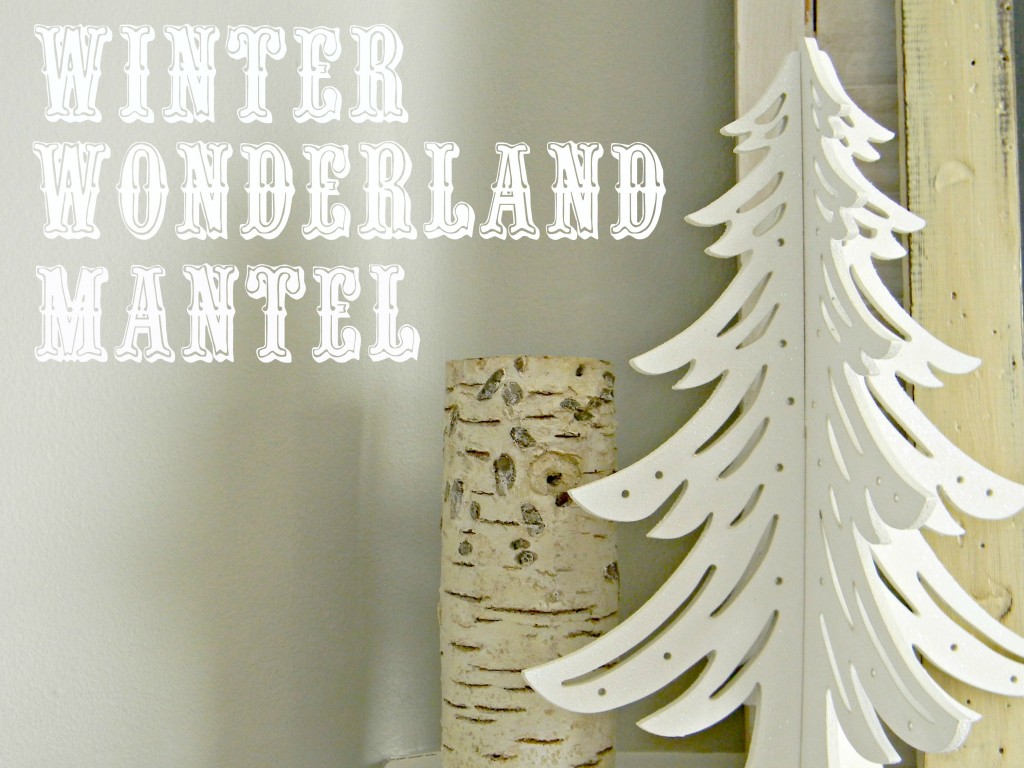 I just couldn't bring myself to decorate for Valentine's Day yet, I love decorating for Winter too much. So I gathered some Winter-ish items from around the house and started on the mantel (my favorite place to decorate).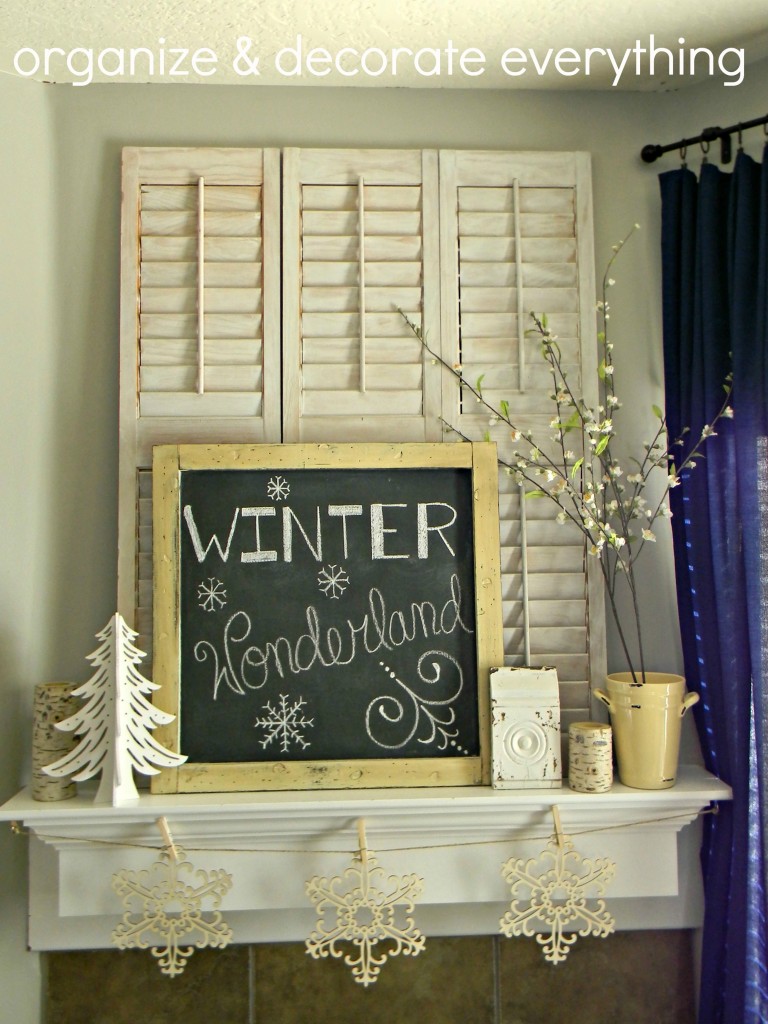 I started with the chalkboard and while I'm not the best artist on a chalkboard, I'm pretty pleased with how it turned out. I decided to embrace the frigid cold weather from the inside of my warm home and view it as a wonderland. It really is beautiful as long as I'm not having to knock icicles off the house or dig out of the driveway.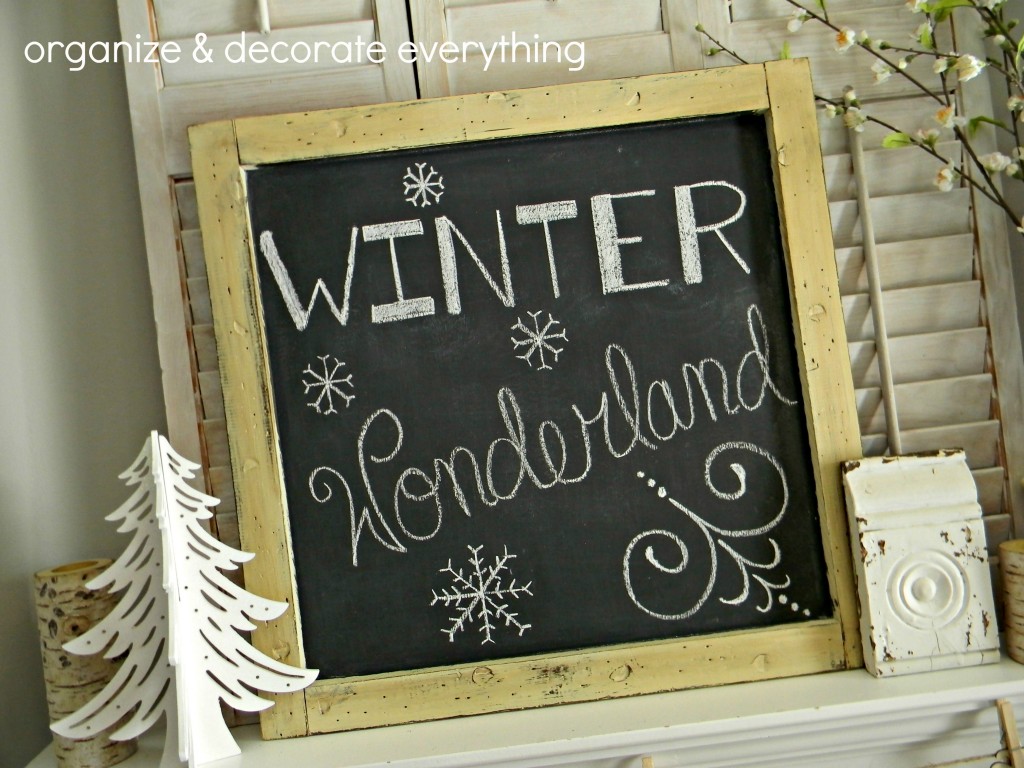 The white tree was left over from Christmas and the faux birch candleholder is one of my favorite Winter decor pieces. I'm always excited when I can decorate with pieces I really love.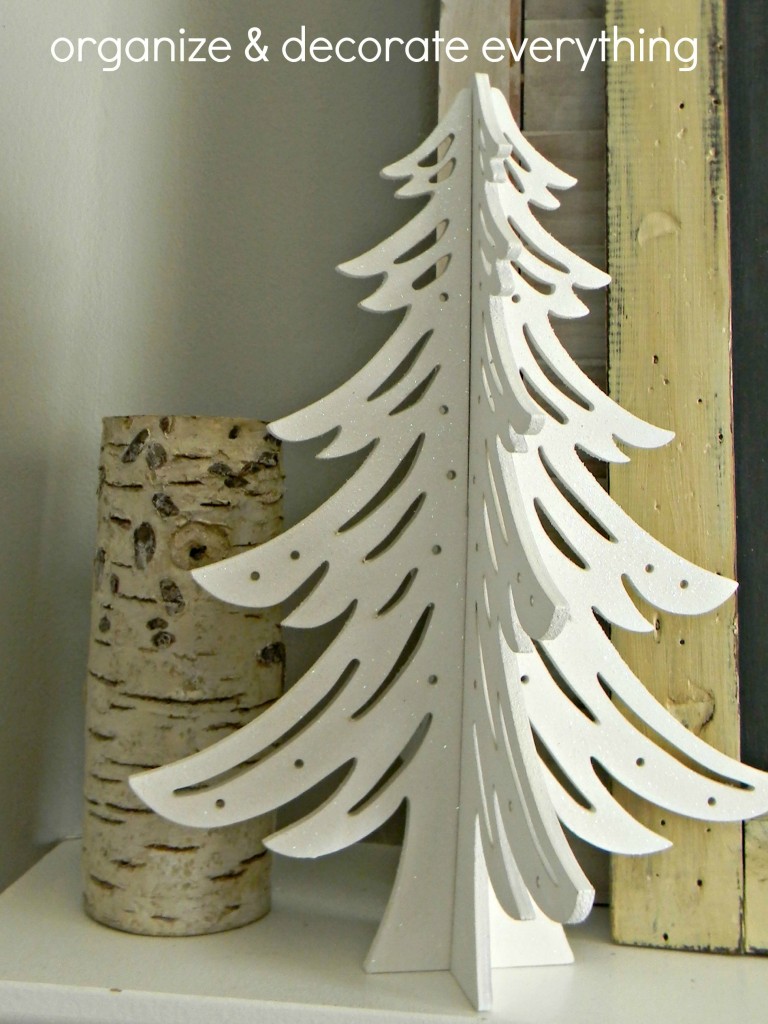 We've talked about this before but I just move things from room to room to make it seem like I have new items. The yellow vase/crock has been in almost every room of my house now. I love this old piece of architecture from an old house I bought years ago.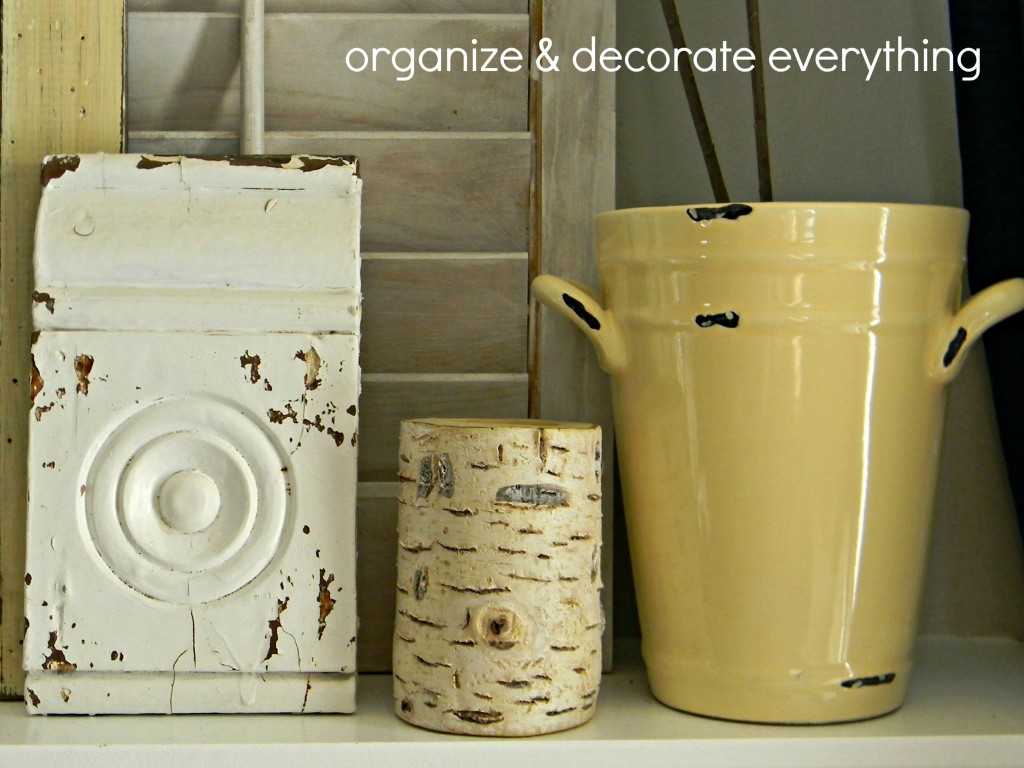 Here's a simple little trick if you have a large vase but only a few flowers. Place a smaller bottle within the big vase and place the flowers within the bottle. It will hold the flowers secure in the larger vase and you don't have to mess with foam.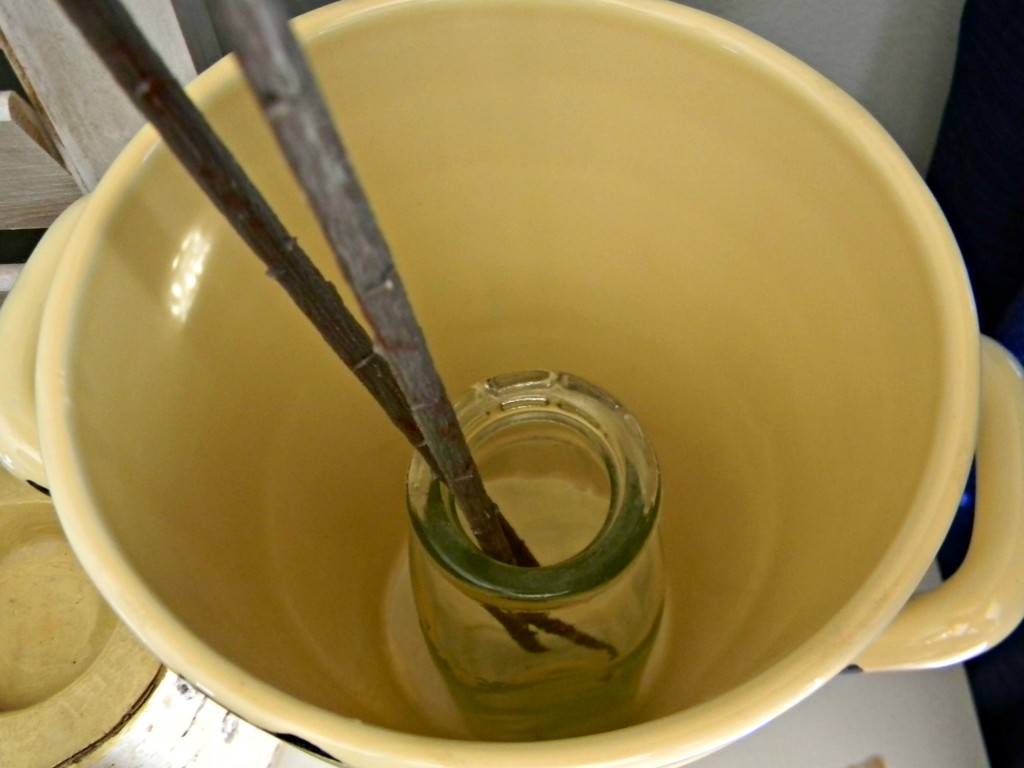 The only things I purchased this year were the laser cut snowflakes. They were on clearance at Michael's for .40 cents each. I was going to paint them but I really like the natural look for this mantel.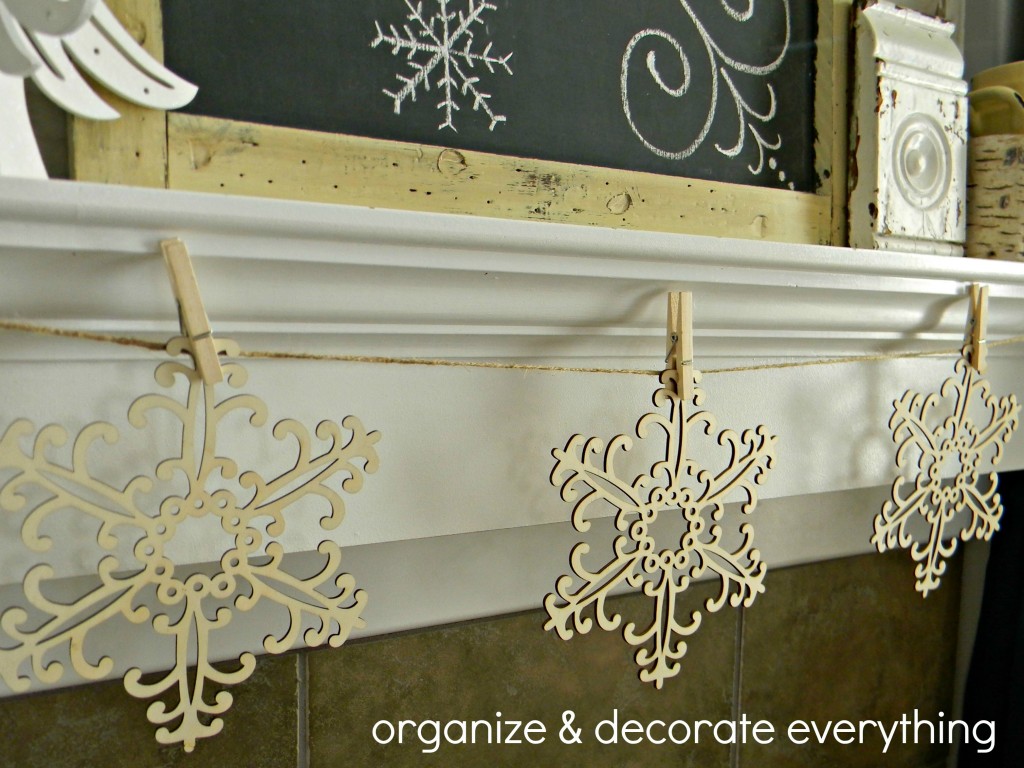 Now I don't know if I want to decorate for Valentine's Day, but I'm sure I will. I really love how easily this mantel came together and I like the calm, neutral colors after Christmas.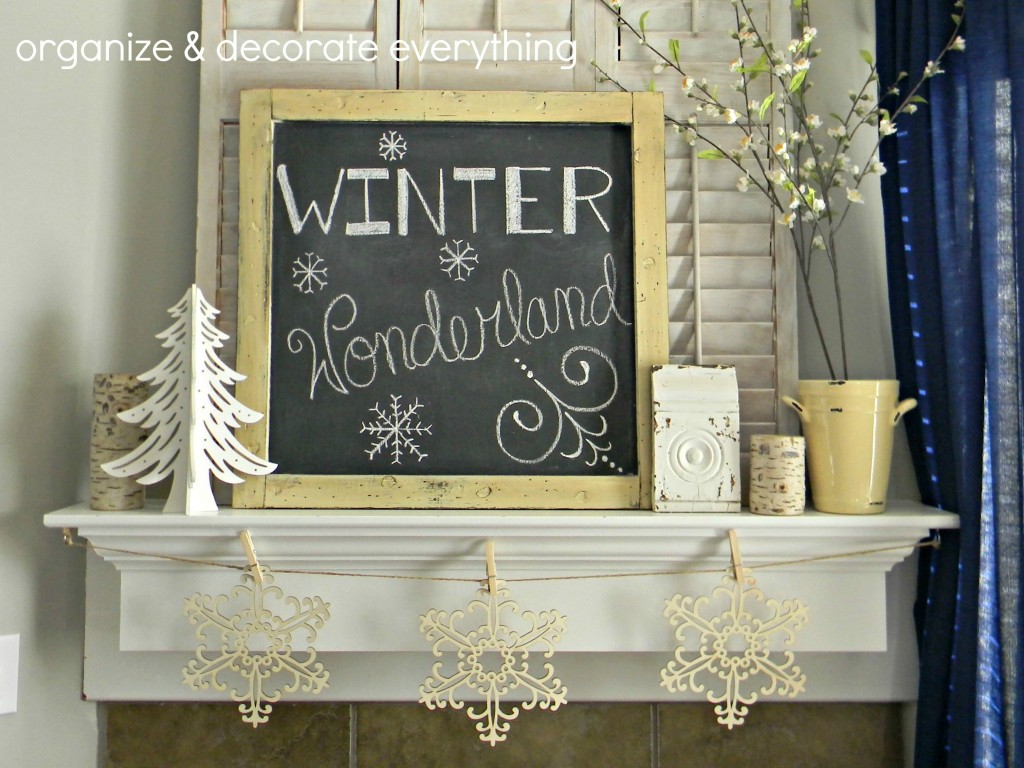 Do you decorate for seasons, holidays, or just whenever?