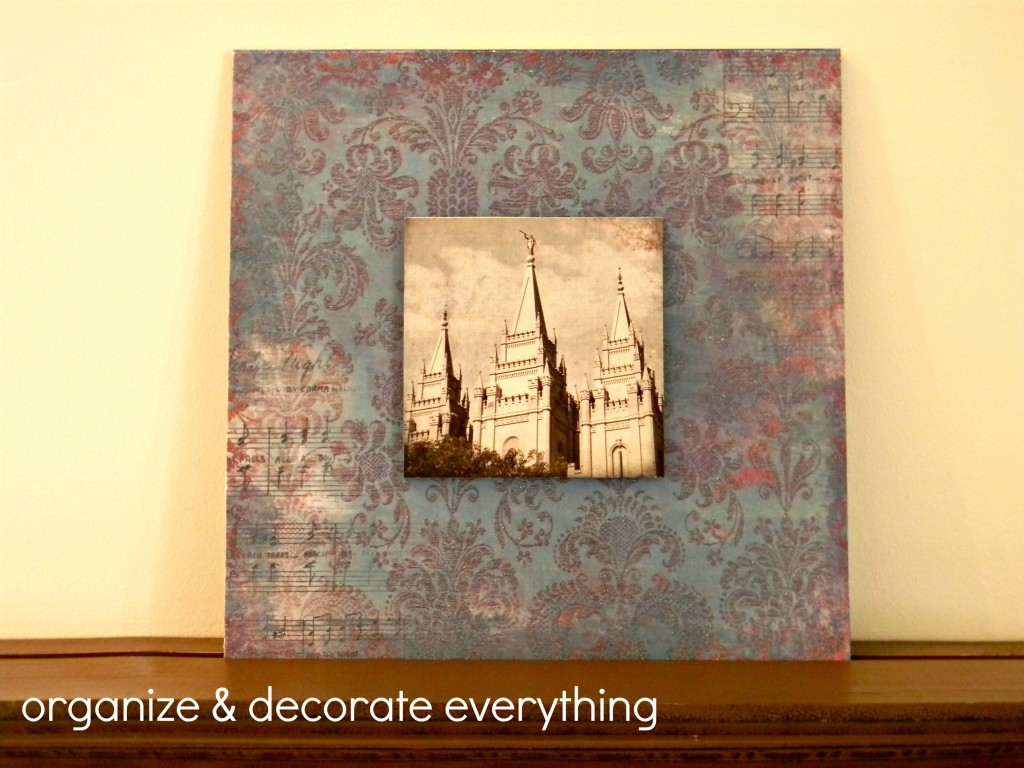 This is a quick gift that is easily personalized by using a photo representing the receiver. I made these for Christmas gifts and then decided to keep one for myself. I first saw them at Poppy Seed Projects as a display. They weren't one of their kits but they were so sweet and cut the wood for me while I waited. If you don't have access to Poppy Seed Projects, Home Depot has wood sheets this size and are happy to cut the pieces for you. The large piece is 12×12 (perfect for a piece of scrapbook paper) and the small piece is 5×5. This photo is by Poppy Seed Projects, but you could also use a family photo or any other favorite photo.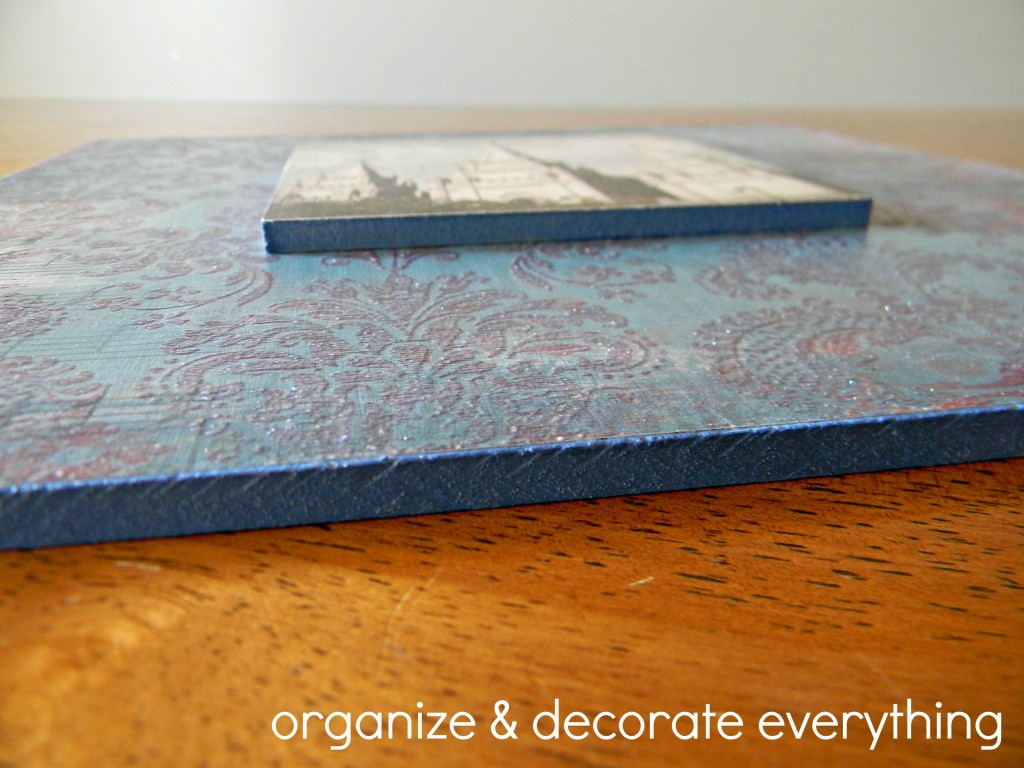 I started by painting the edges of the raw wood with acrylic paint to match the scrapbook paper I chose. Cut the paper to the right size if it isn't perfect. Brush mod podge on the large piece then place the paper carefully on top. I use a small wall paper seam roller to smooth the paper from the inside out. It works really well. If there are a few bubbles don't panic. They will go down as it dries. Do the same thing to the smaller piece while the large piece dries. It's super easy to make a few of these at the same time.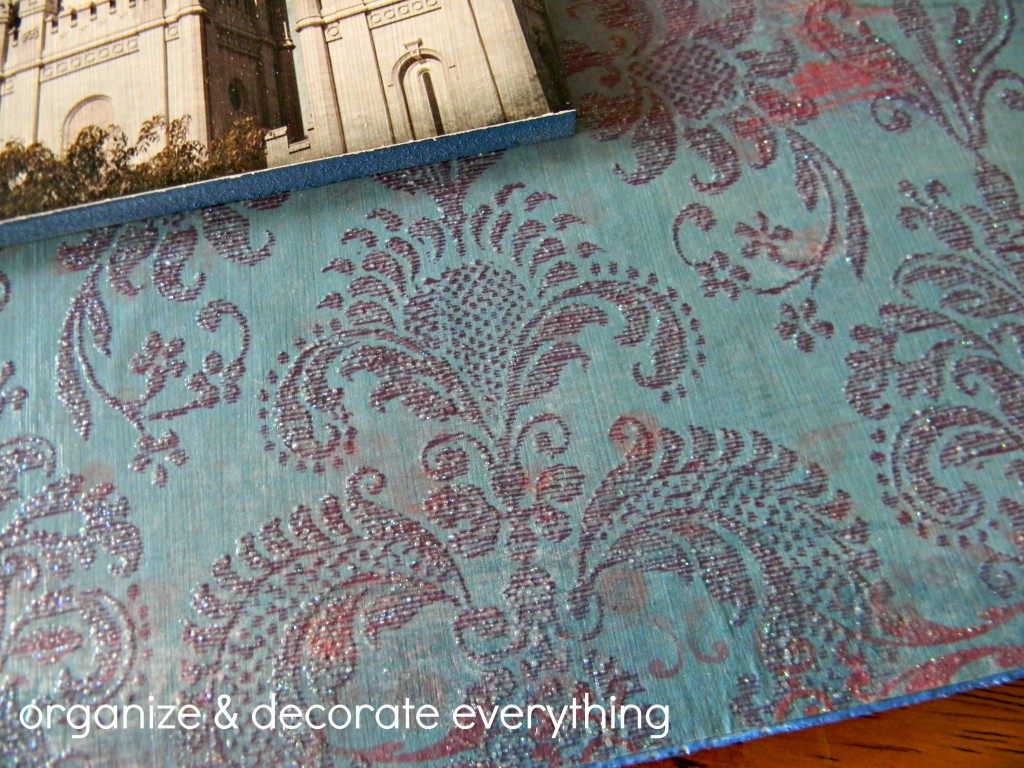 Once the pieces are dry and the bubbles have vanished brush mod podge over the top to seal it. Use long even strokes so it looks neat. A few bubbles might appear but they will go down. Don't panic! I used 3 different types of paper and they all worked well but more bubbles did appear on this one. This paper is embossed and glittered. Once everything is dry I glued the pieces together using E6000. It's my favorite heavy duty craft glue. Let it set a few hours and you're done!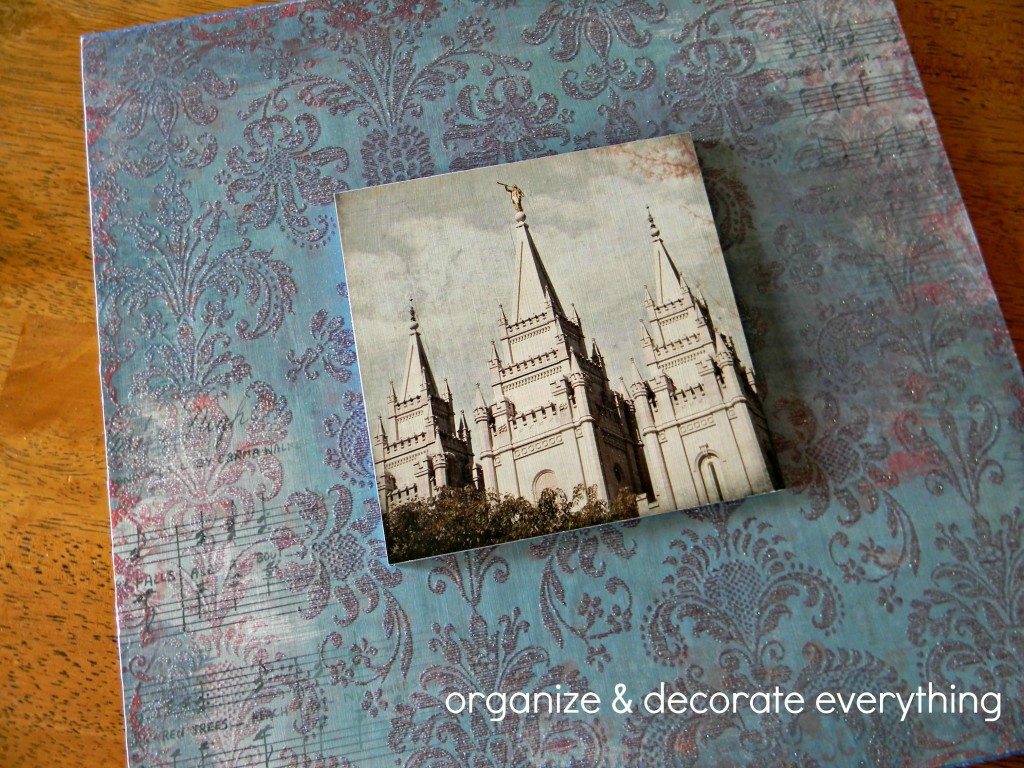 I'm going to be making more of these as gifts, personalizing them to the receiver. Maybe I'll make more for myself too.
Check Out These Related Posts