I shared many ribbon storage ideas with you here. Now I want to share 2 more ideas with you. I love finding things that are inexpensive and can easily be used to organize items.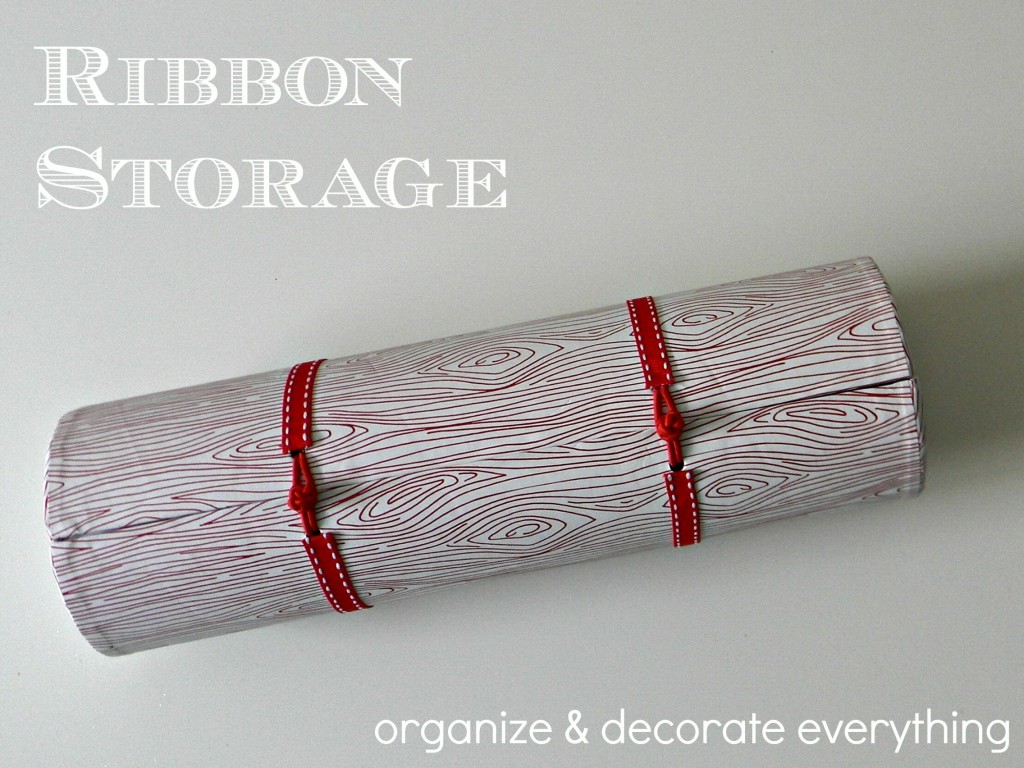 I fell in love with this wine bottle carrier I found at Target and since it was on clearance for $1.98 I couldn't pass it up. I just placed my rolls of ribbon inside, made sure the end of the ribbon stuck out and closed it back up. Since these are my colors for next Christmas, it's all ready to be used for next year.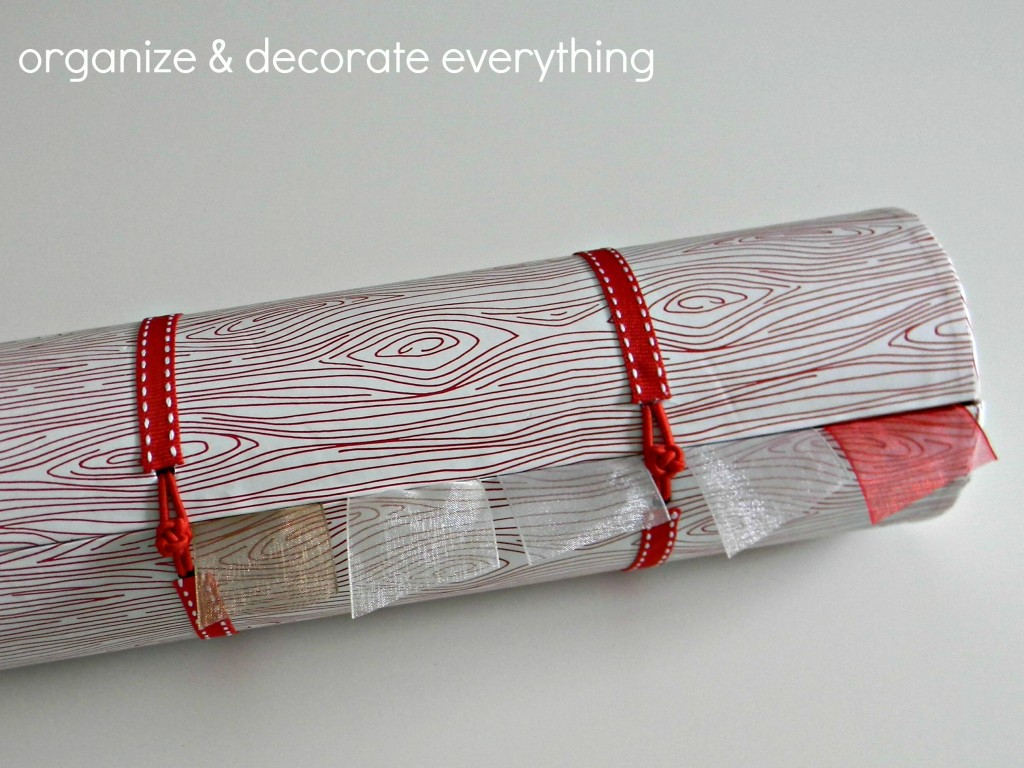 As you can tell from this picture my craft room is not a finished room, but that can't keep me from being organized. This plastic rain gutter is perfect for my larger ribbon rolls and cost under $10. It's almost as long as the room so I have plenty of space for more ribbon. When the room is finished it will be mounted to the wall.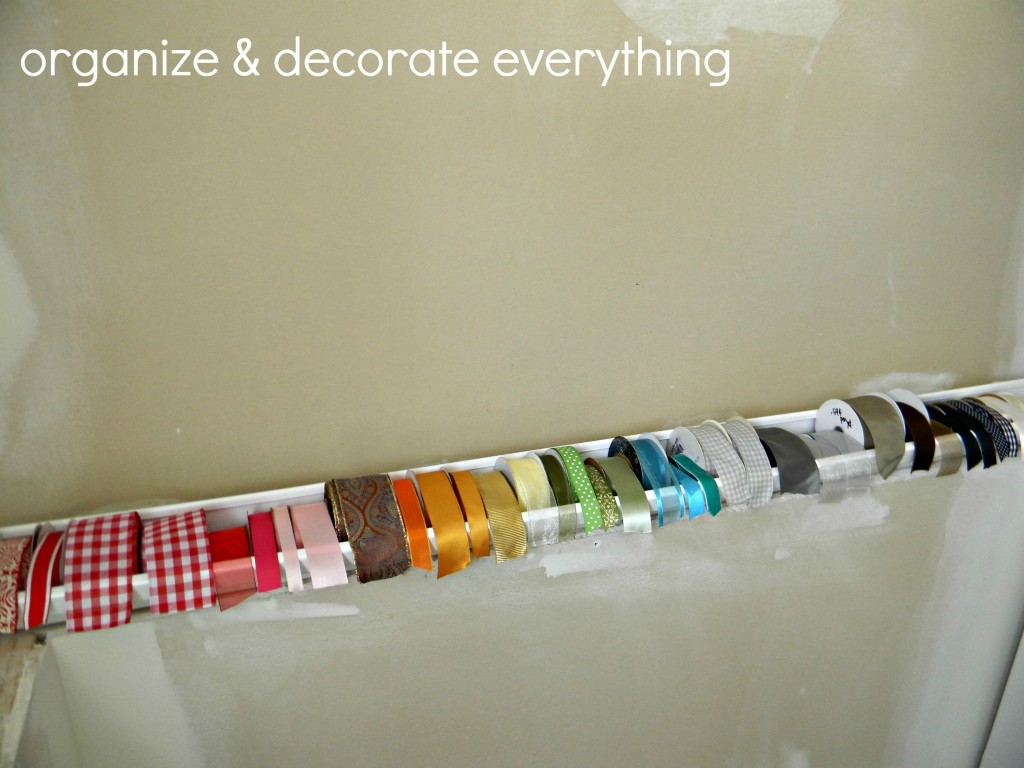 The rain gutter storage makes it easy to get any ribbon I need but also keep it neat looking. There are also different sizes of rain gutters so you can find the one that's the right size for your needs. Don't forget to check out my other ideas here. You should also follow me on Pinterest for even more of organizing ideas.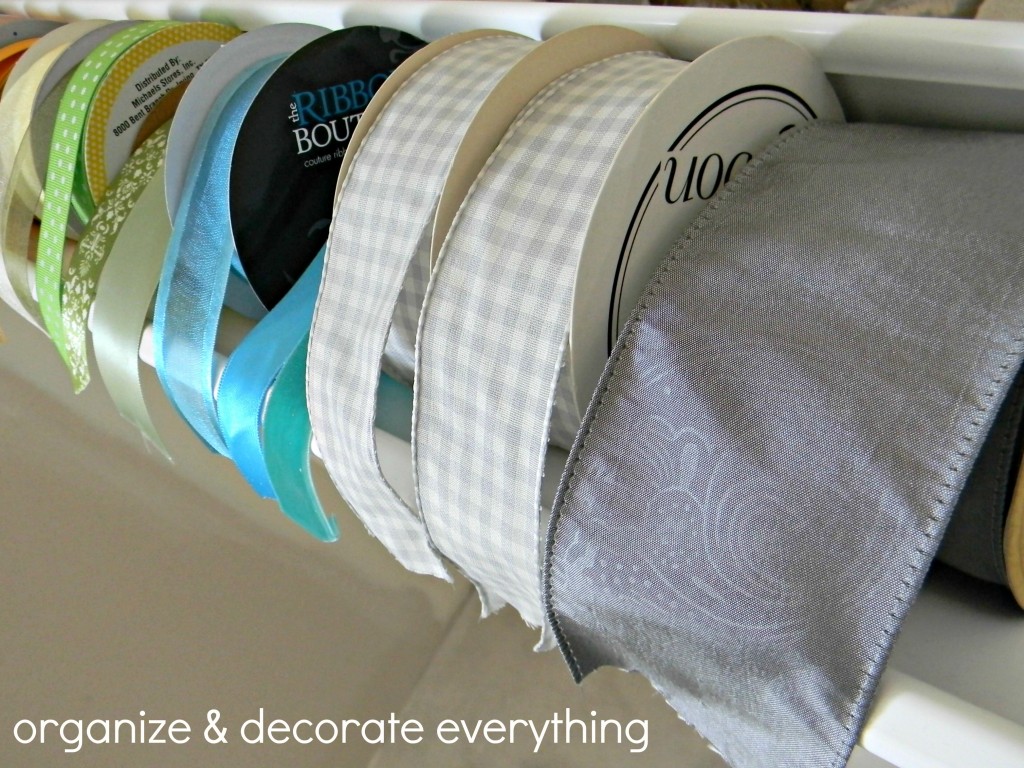 Happy Organizing!