With Christmas over I return to my previously simple home decor. If you are new here you need to know that I love decorating my mantel for every season, holiday, and even sometimes special events, but I also keep it pretty simple. This Winter Scene Mantel was easy to pull together using a few things I left out from Christmas.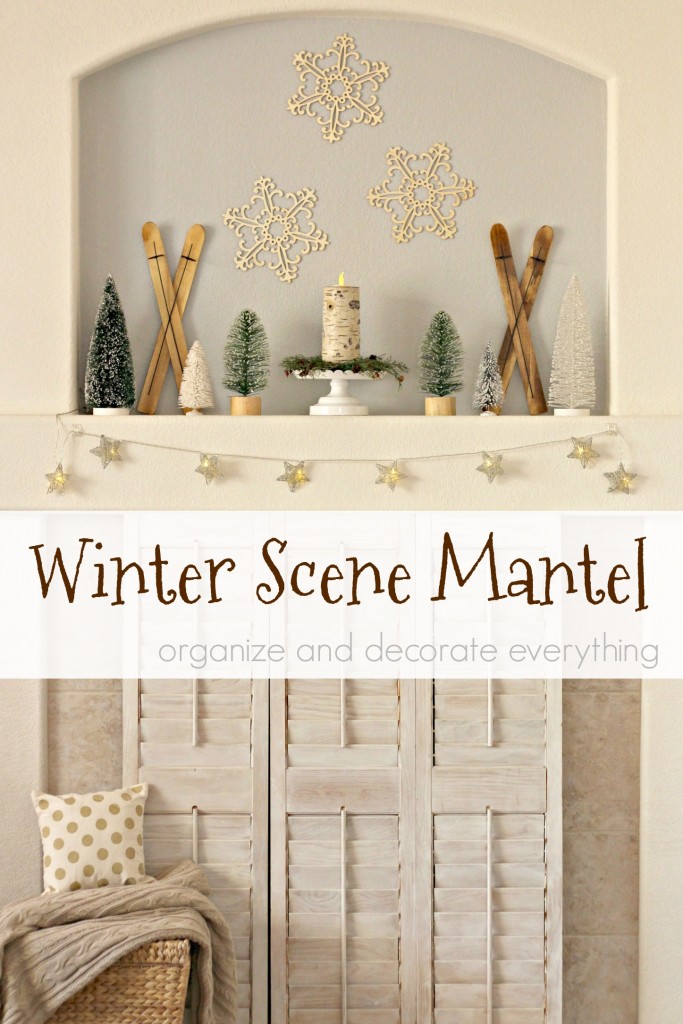 My Winter home decor is usually neutral with different textures and shapes to give it interest. Green, whites, and tans are so calming to me so I went with these colors and didn't overcrowd the space.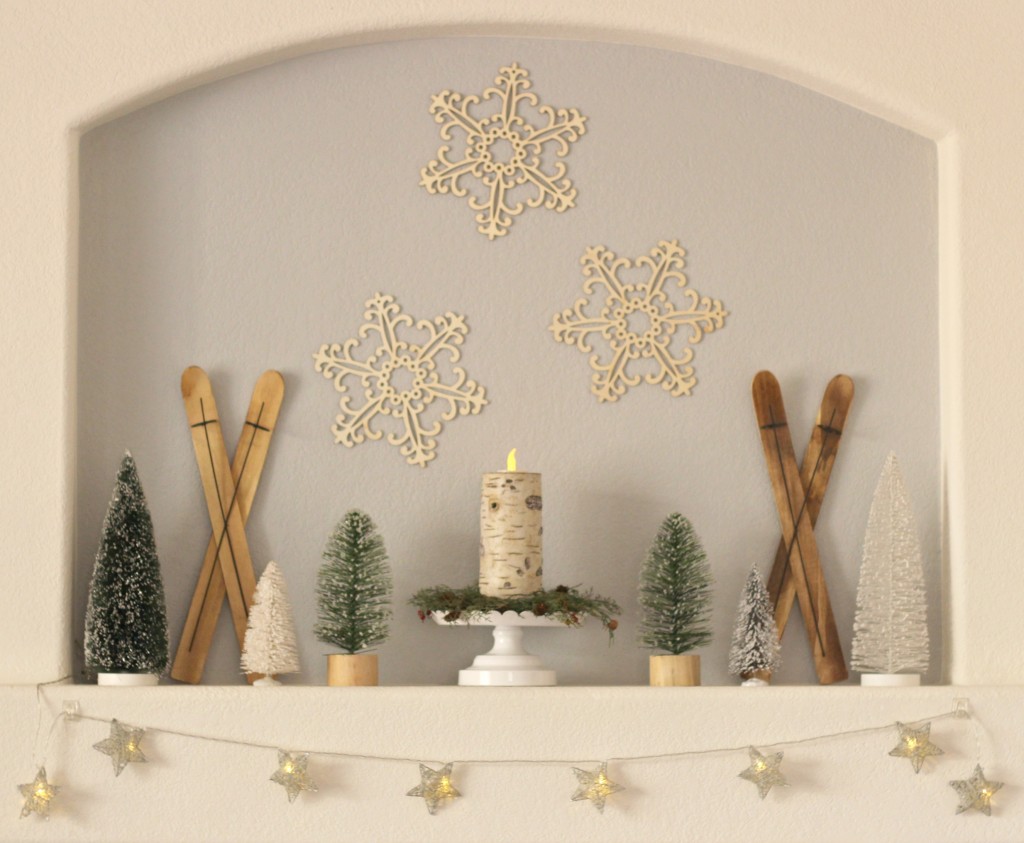 Luckily I don't have a shortage on bottle brush trees. Most of mine are small but I do have a few large ones that are perfect for a mantel display. If you have smaller trees you can always place them on some kind of pedestal to give them height.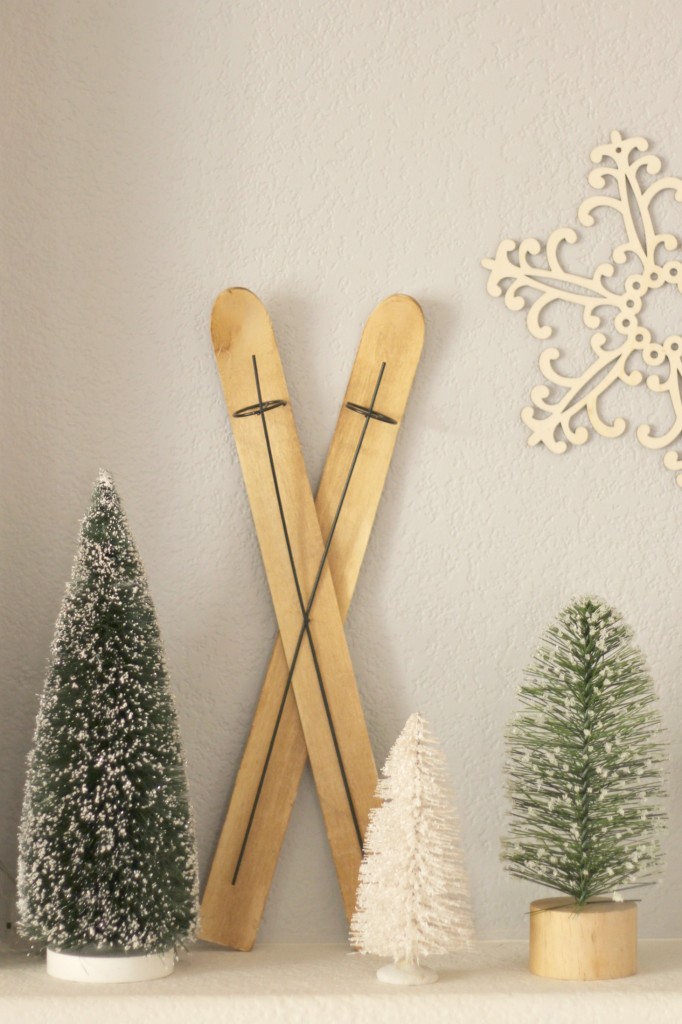 I think I've talked about these faux wood votive holders before, I wish I would've bought more of them when I had the chance. I can fit them into almost any vignette, maybe because I love them so much. I added a simple pine candle ring around the bottom and placed it on a small dessert stand to give it height.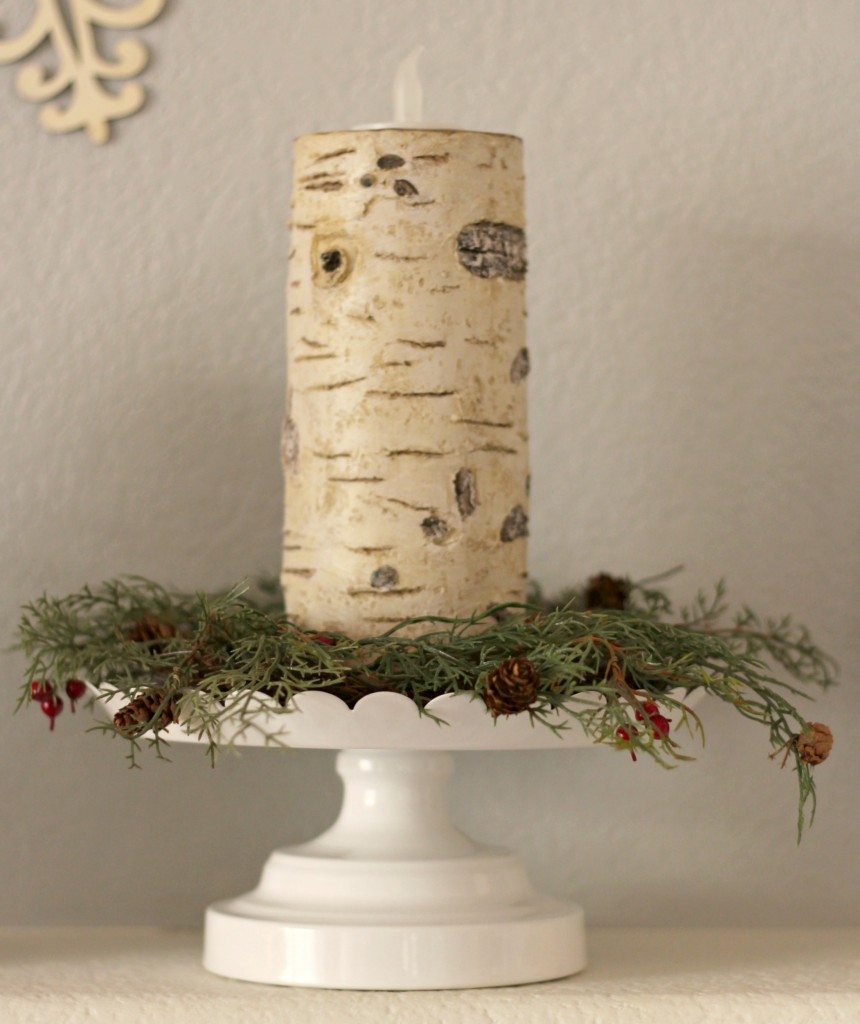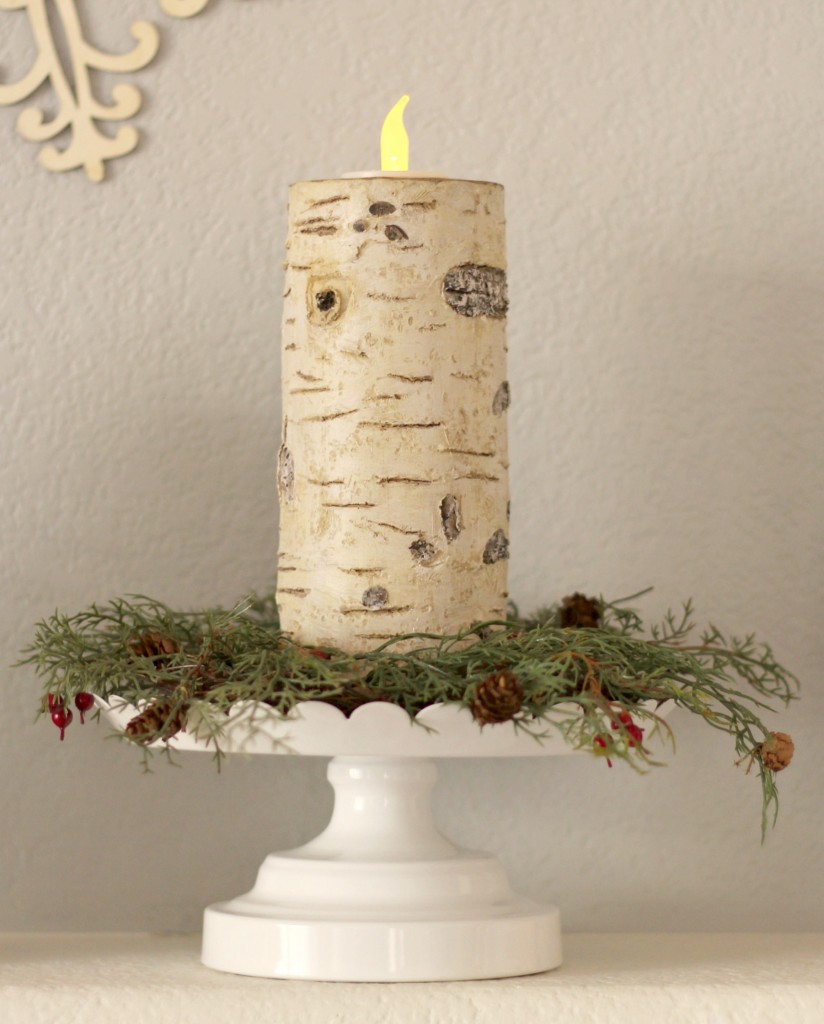 The skis were purchased at Target last year. I love the warmth of the wood and the height they give to the mantel display.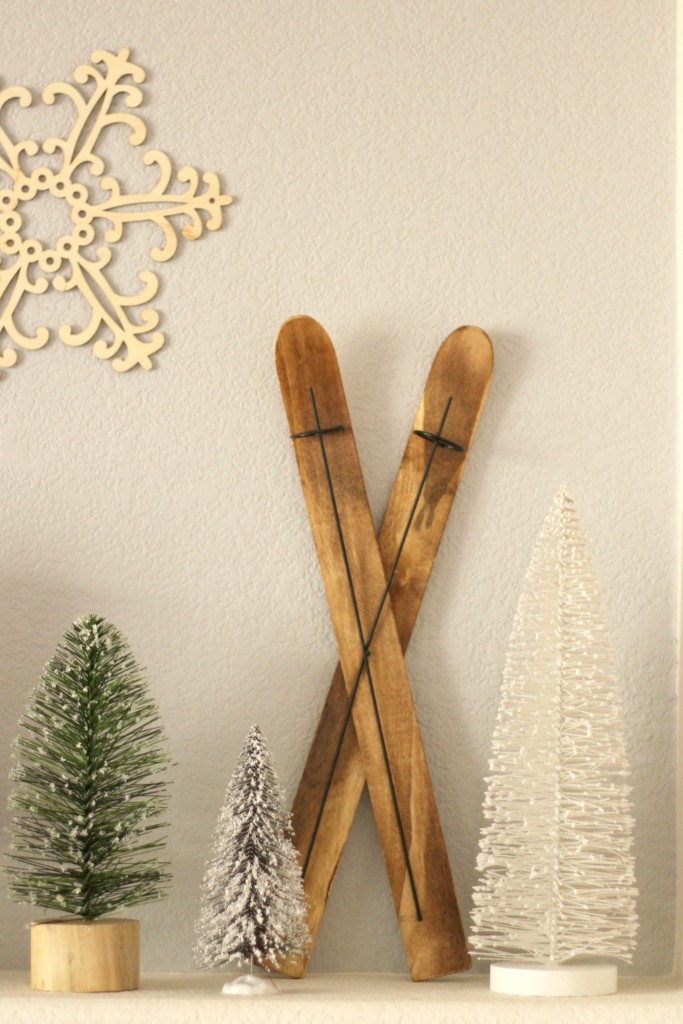 I've always wanted to paint these wood snowflakes but I never have, and the natural look fits perfectly with the mantel so I'm glad I put it off. I secured them to the wall with sticky tack.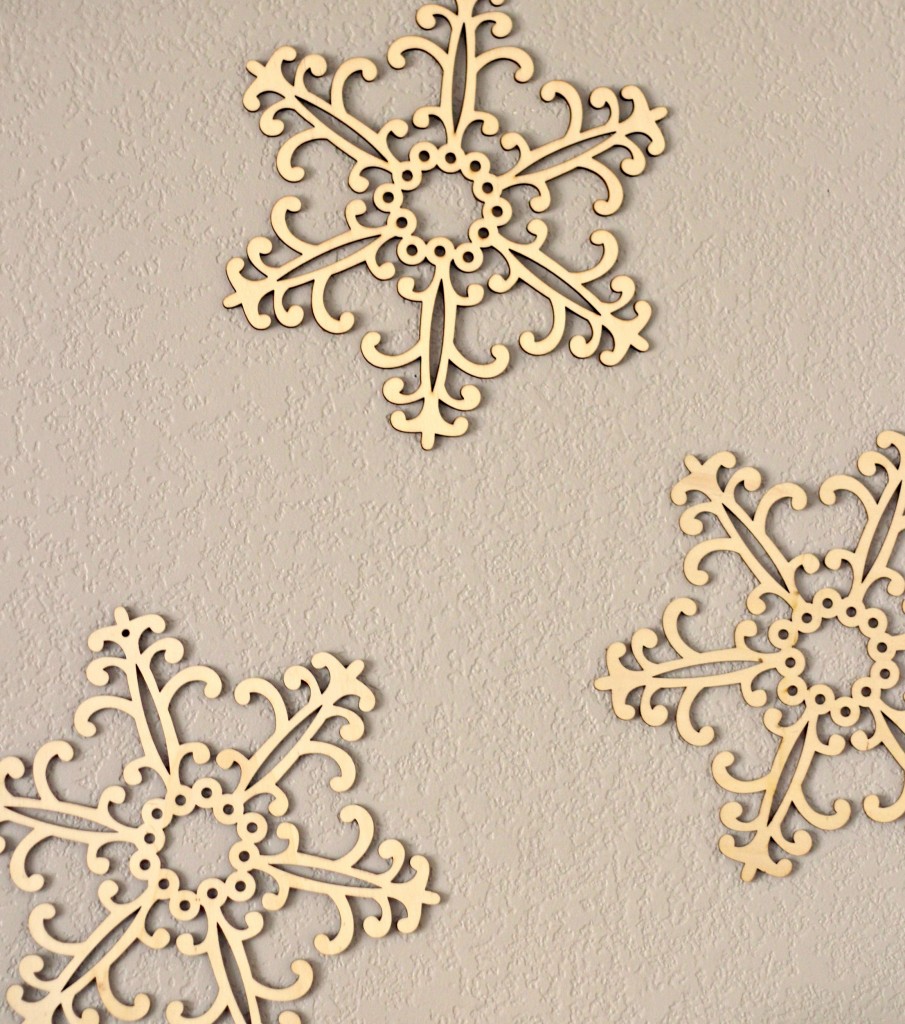 I found these star lights at Target before Christmas. They look great whether they're lit or not.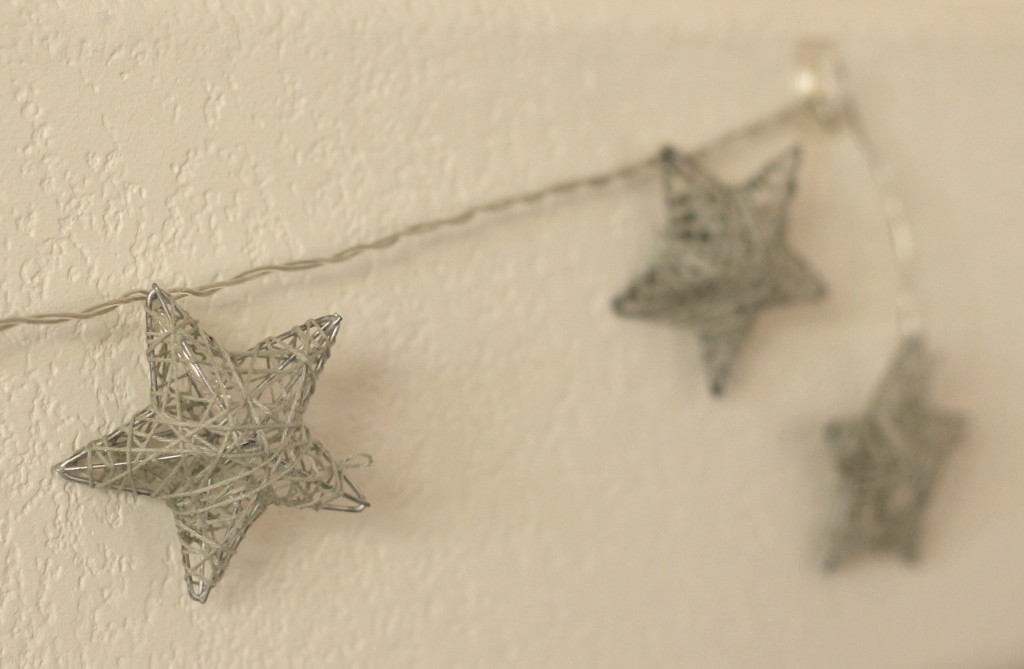 They're usually lit because I forget to turn them off at night.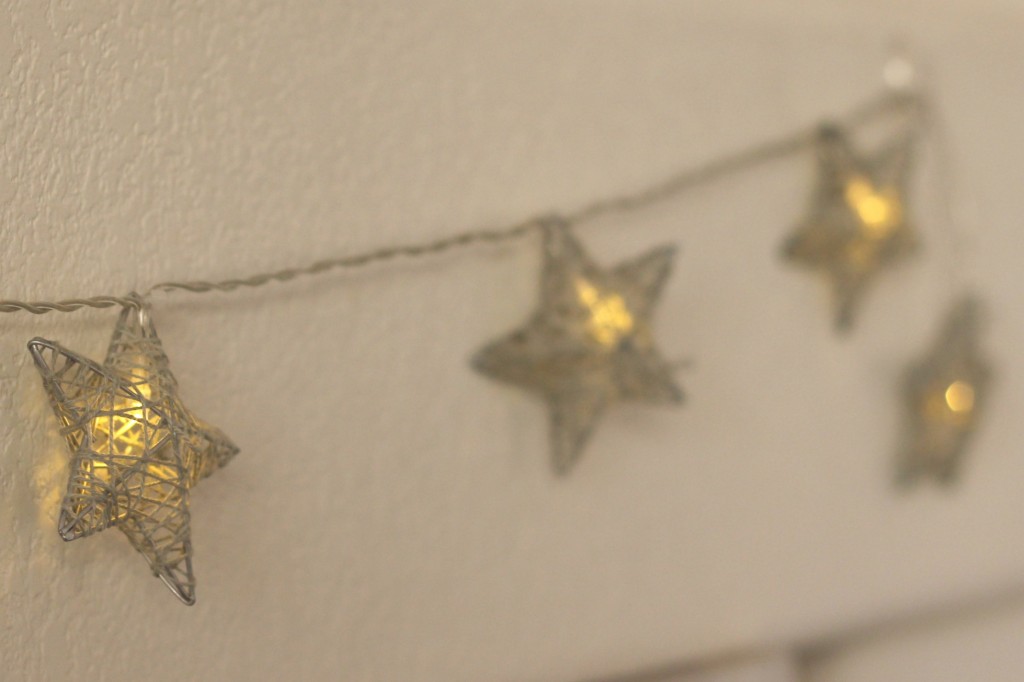 I love my simple Winter Scene Mantel and how cozy and calming it makes my family room feel.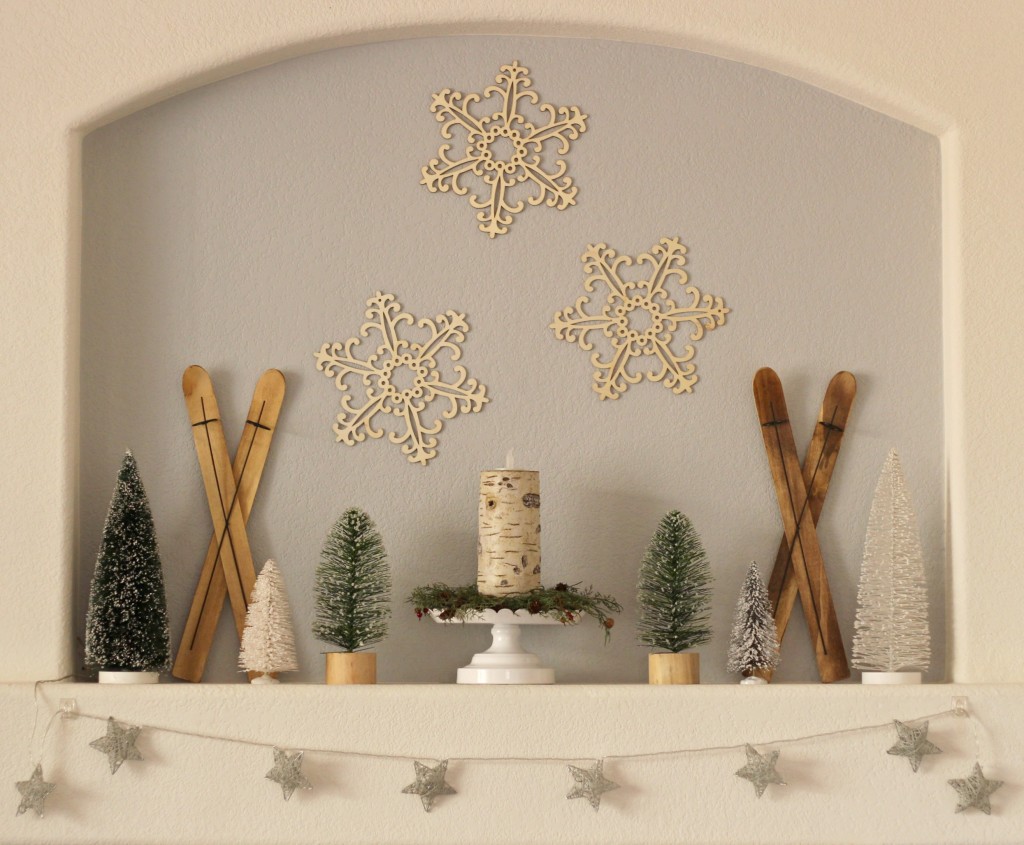 You might be wondering why there are shutters in front of my fireplace opening. The fireplace hasn't worked since we moved here and cold air sometimes comes through so I blocked it with the shutters. I think they look great there.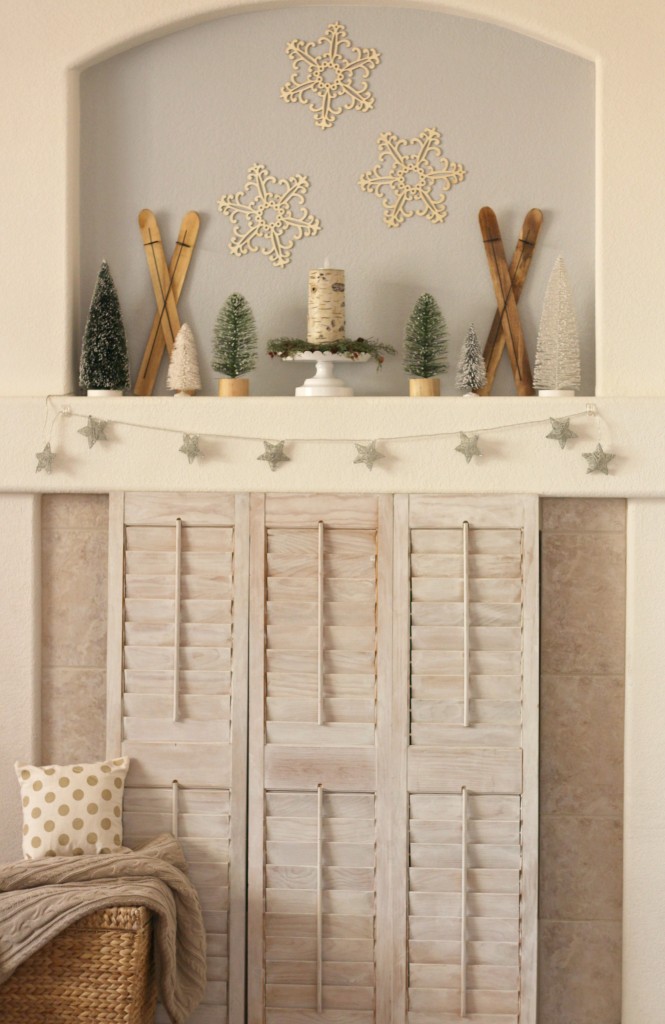 Do you decorate your mantel for the seasons?
Check Out These Related Posts