White Chocolate Dipped Cherries are the perfect fast and delicious treat for Valentine's Day or an anniversary. My husband loves chocolate covered cherries so I usually buy them for him every Christmas and Valentine's Day. This year I thought I'd try something different and make these easy chocolate dipped cherries myself.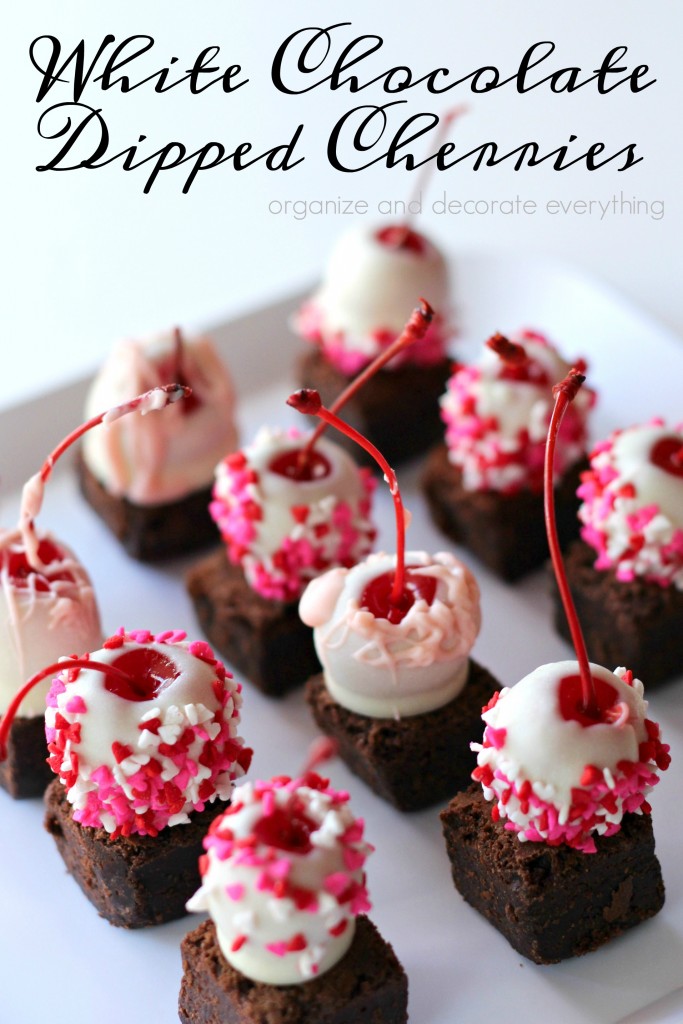 Chocolate Dipped Cherries ingredients:
1 jar of cherries with stems (18-24 cherries)
heart sprinkles
1/2 cup white chocolate chips
brownie bites
The brownie bites are optional, but who doesn't love more chocolate? Prepare the brownies ahead of time and cut them into bite size pieces.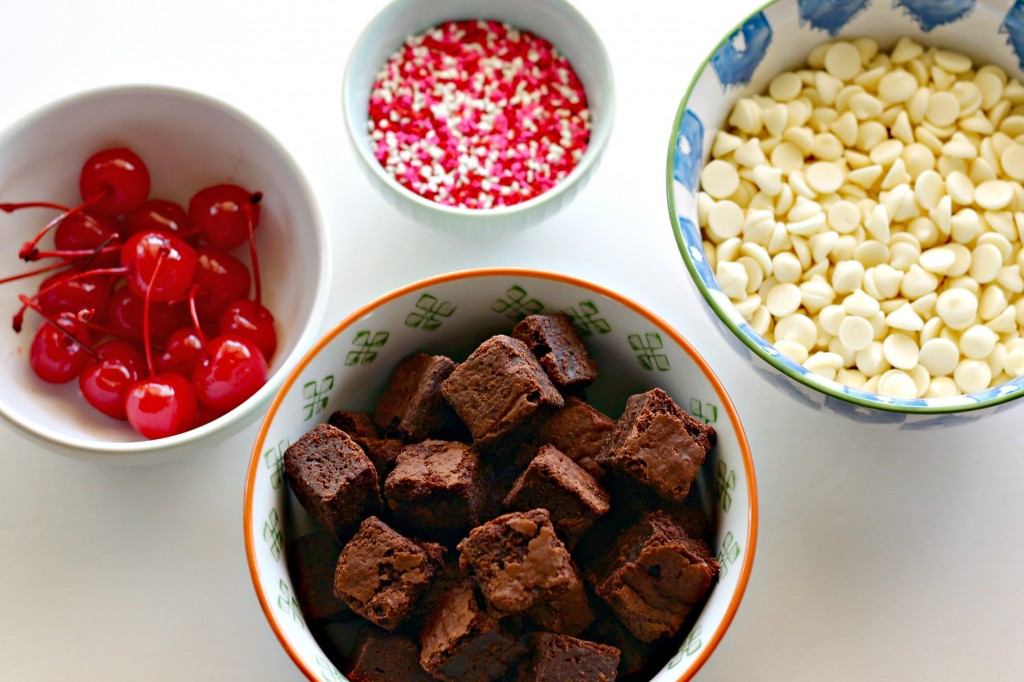 I love these cute little heart sprinkles! You could also use the pretty little silver balls or any red, pink, or white sprinkles for Valentine's Day.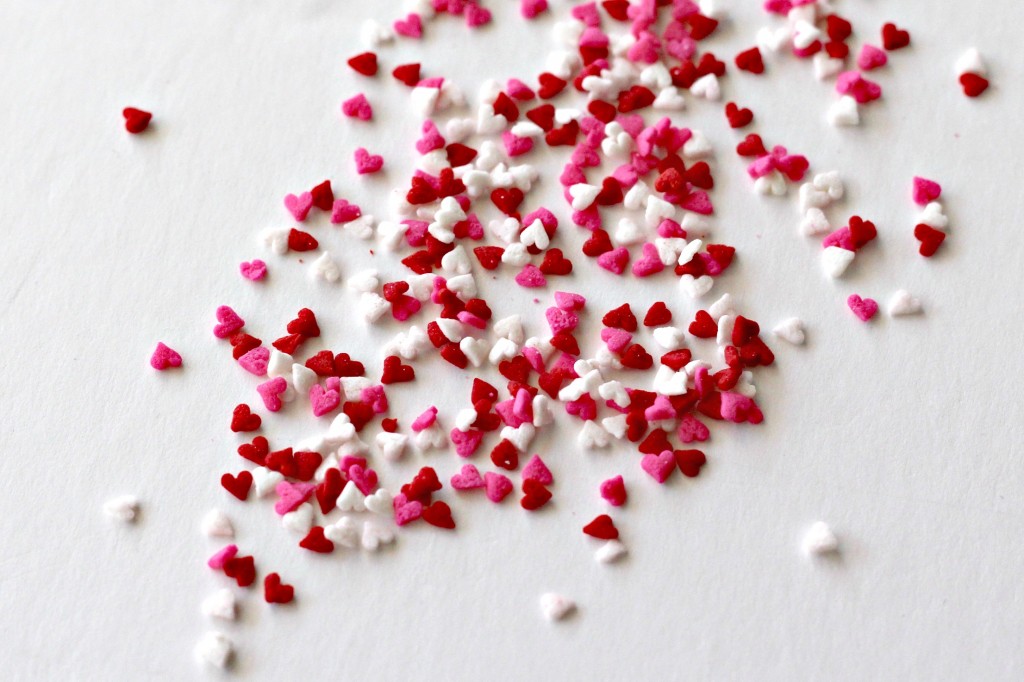 Melt the white chocolate in the microwave for 30 seconds. Stir and melt an additional 15 seconds if needed. Dip the cherries in the chocolate and let the excess drip off a little. If you dab the juice off the cherries, the chocolate will stick better. Roll or dip the chocolate dipped cherries in sprinkles. Place the cherries on wax paper to cool. They only take 10-15 minutes to cool.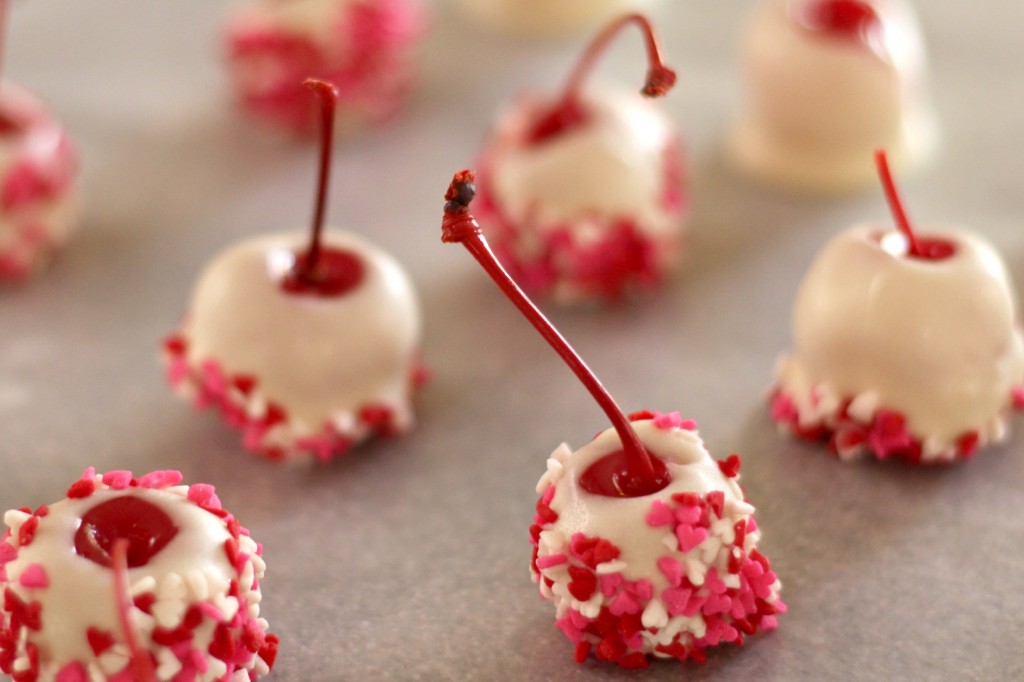 Like I said earlier my husband loves chocolate covered cherries but he doesn't like the cream filled ones. These are the perfect amount of juicy and chocolate plus they're prettier than the ones you buy.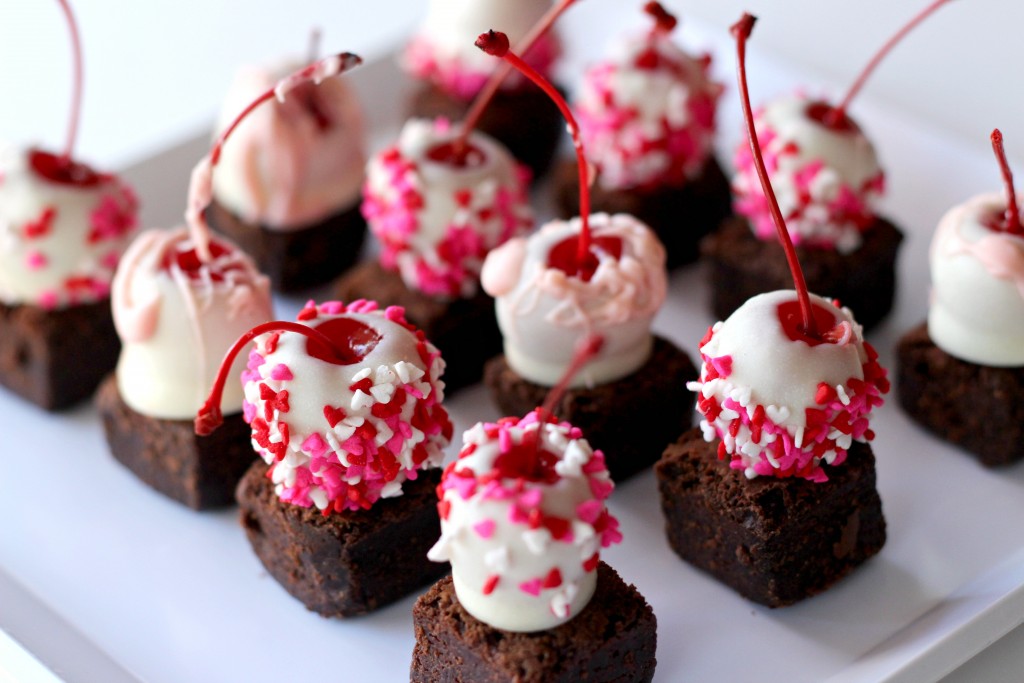 You might want to try milk or semi-sweet chocolate cherries with white sprinkles for a different taste and look. Or they would look really pretty dipped in chocolate then layered with white chocolate for a two toned look. I added red food coloring to the white chocolate and drizzled it over some of the cherries.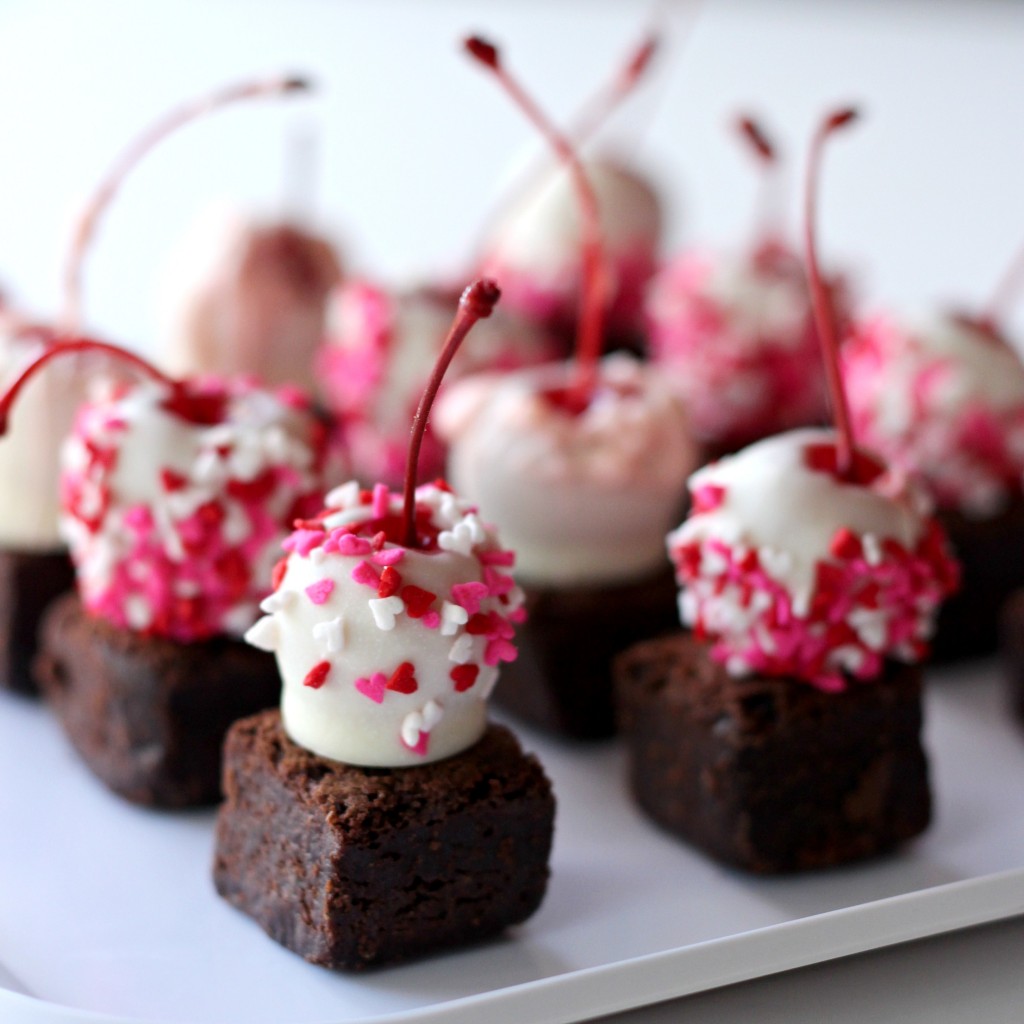 The boys couldn't resist taste testing for me when they got home from school. Do you blame them?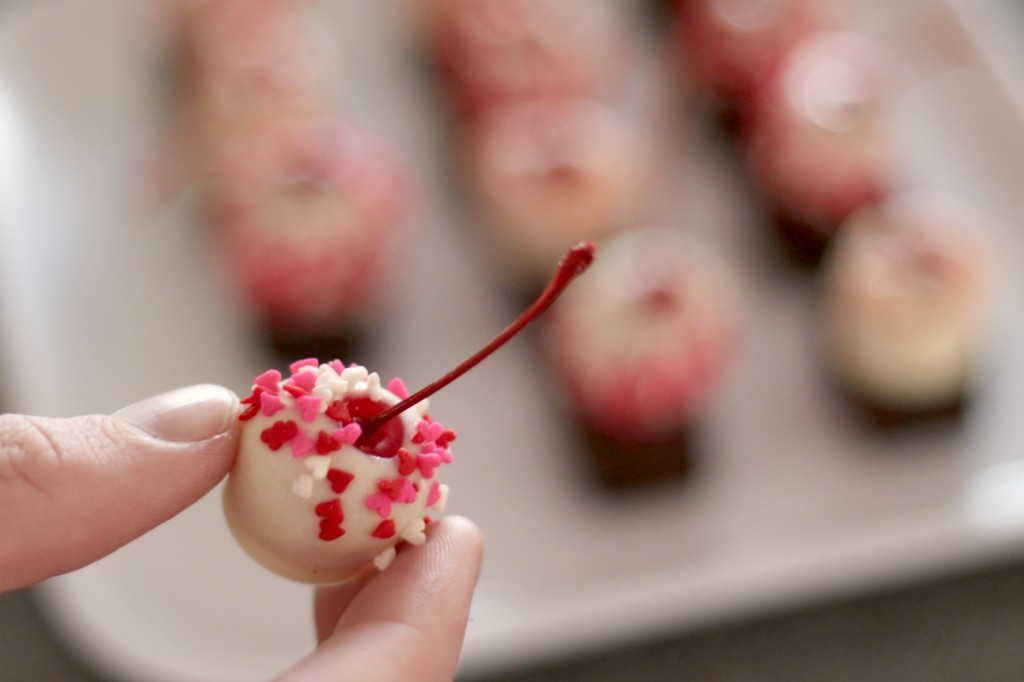 Since Valentine's Day is still a month away, I'm sure I'll be making these Chocolate Dipped Cherries at least one more time.