I bought a window on the 4th of July at a carnival booth. It was only $10 and I had been wanting a rectangular one for a while now. It's fairly big, 16″ x 31″. I added hooks to the back for hanging.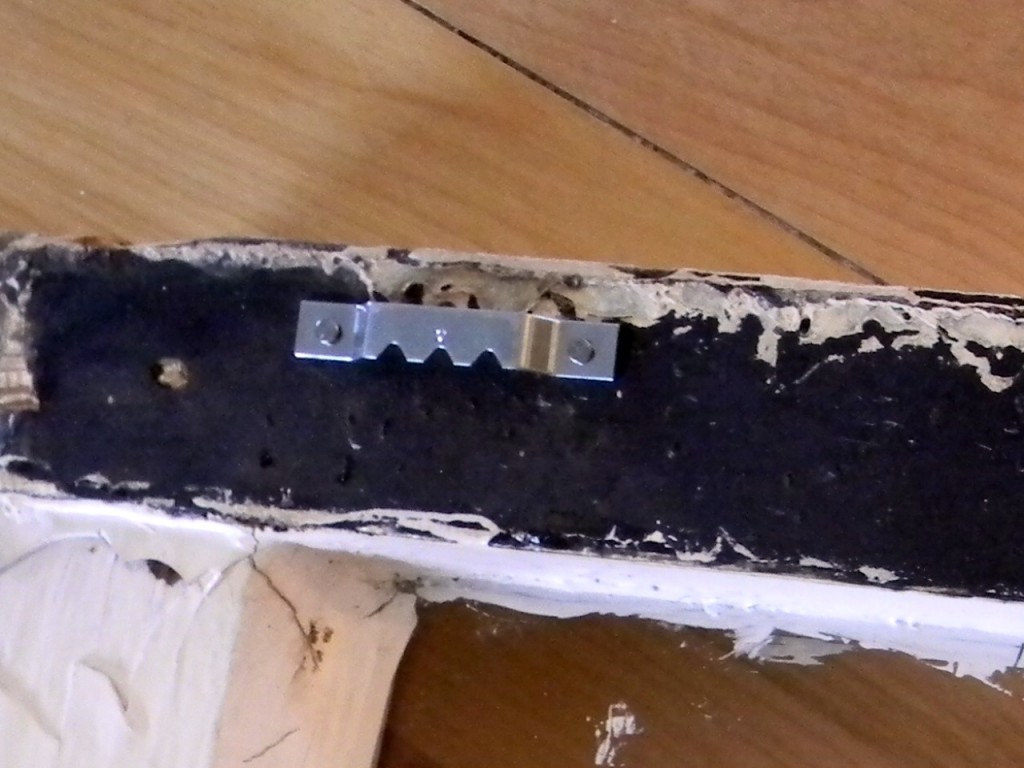 I've had an empty wall in my bathroom since I took down the garden gates in the spring. So I thought it would be fun to add some vinyl to the window. I used the Plantin Schoolbook Cricut cartridge and cut out some words that relate to my boys' morning and night bathroom routine (since this is mostly their bathroom).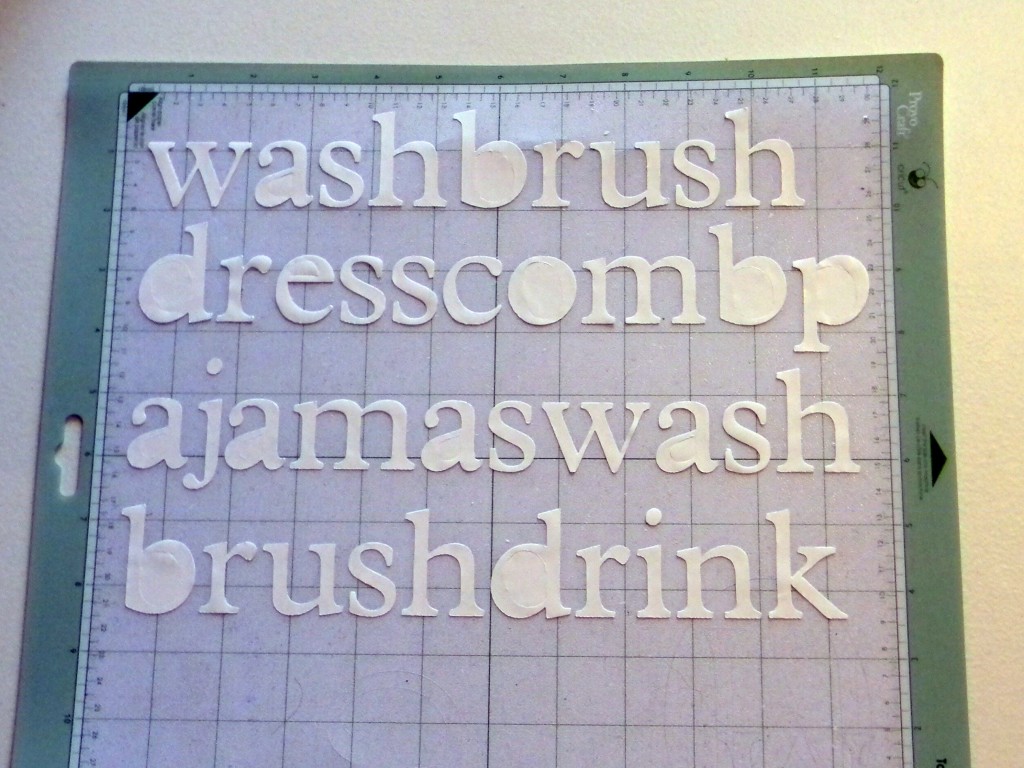 Once they were cut out I placed the letters on the window, but didn't stick them down yet.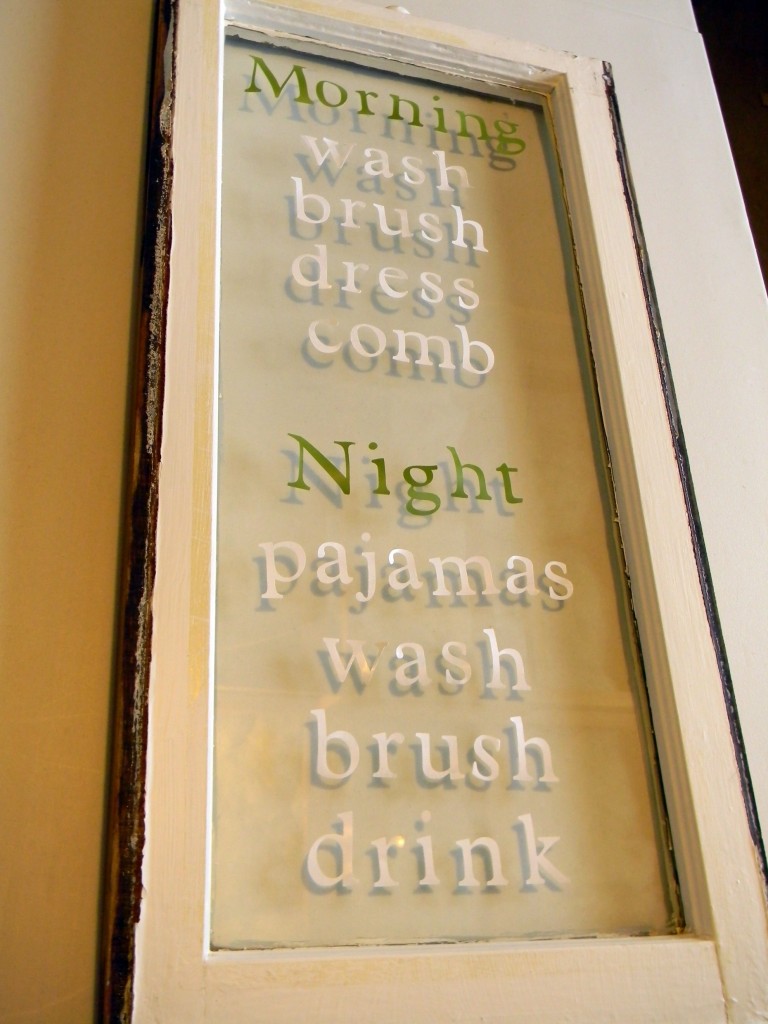 Once I figured out the spacing I used a ruler to help me keep the letters straight. The glass in the window is only a little over 11 inches wide so I sawed off the last inch of the ruler so it would fit in the window perfectly. It took about an hour to stick all the letters down.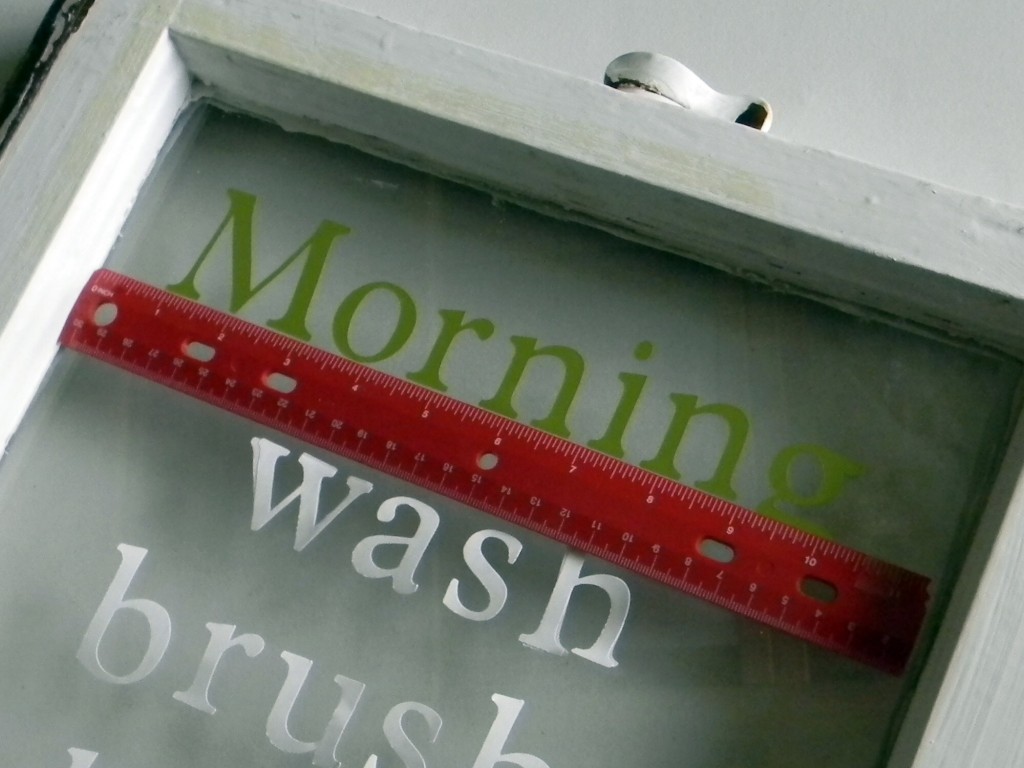 Then I hung it by the sawtooth hooks. Using a level of course, because I have crooked eyes.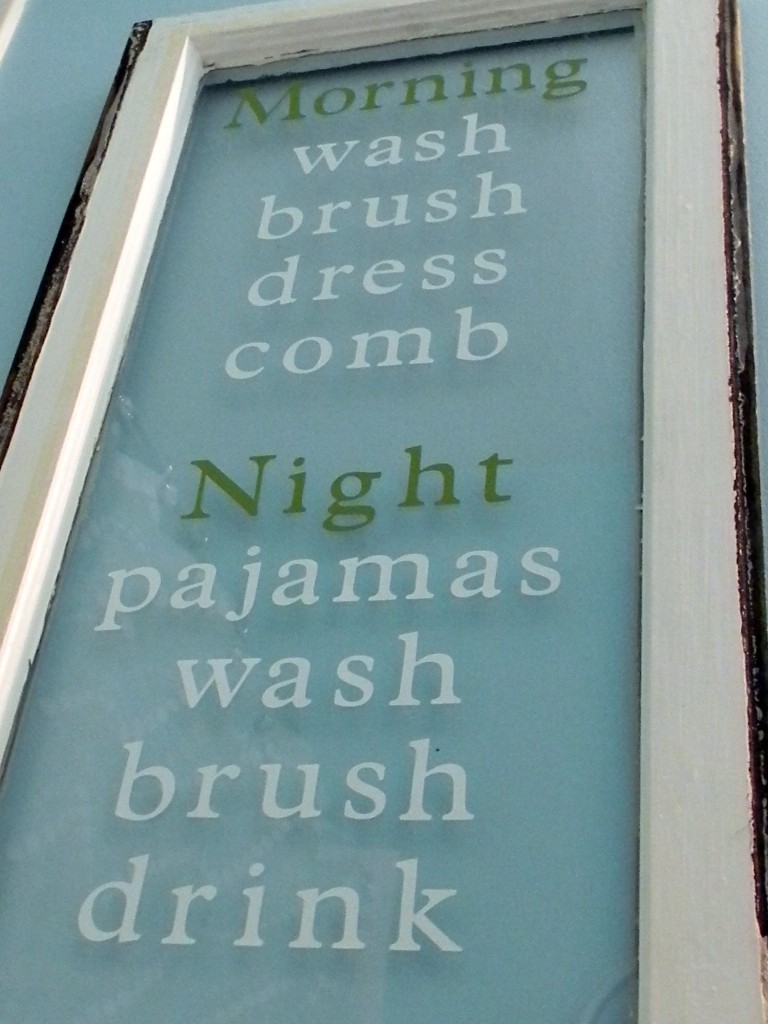 I love the latch on the top.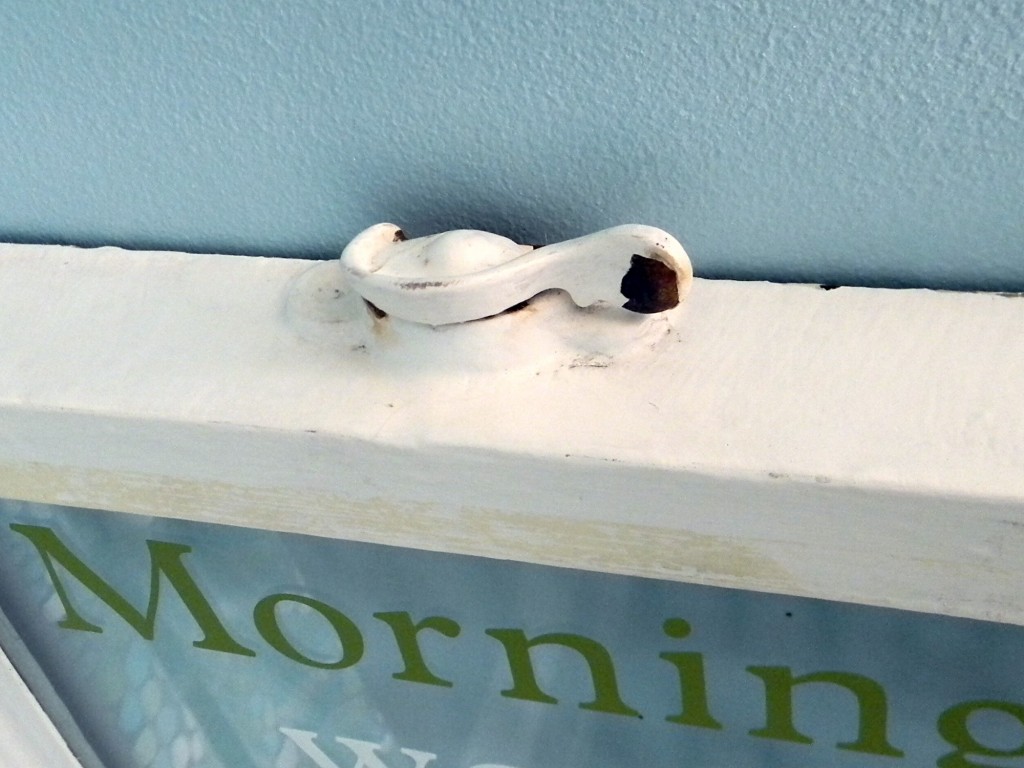 Hopefully this will help the boys remember to brush their teeth and wash their hands. I should have put on there to use soap. Maybe I'll have to make a reminder for the soap container. Anyway, I think it's a fun piece for the bathroom.