I don't usually have a problem keeping everyone's schedule straight and as the kids living at home dwindles, it's getting even easier. The problem is the kids and hubby sometimes have no idea what's going on. I've tried other ways to help my family keep things organized but they were all too complicated so they would just ask me the schedule anyway. This Weekly Dry Erase Board is simple, to the point, and decorative. It hangs by the garage door (where we go in and out of the house) so it can't be missed.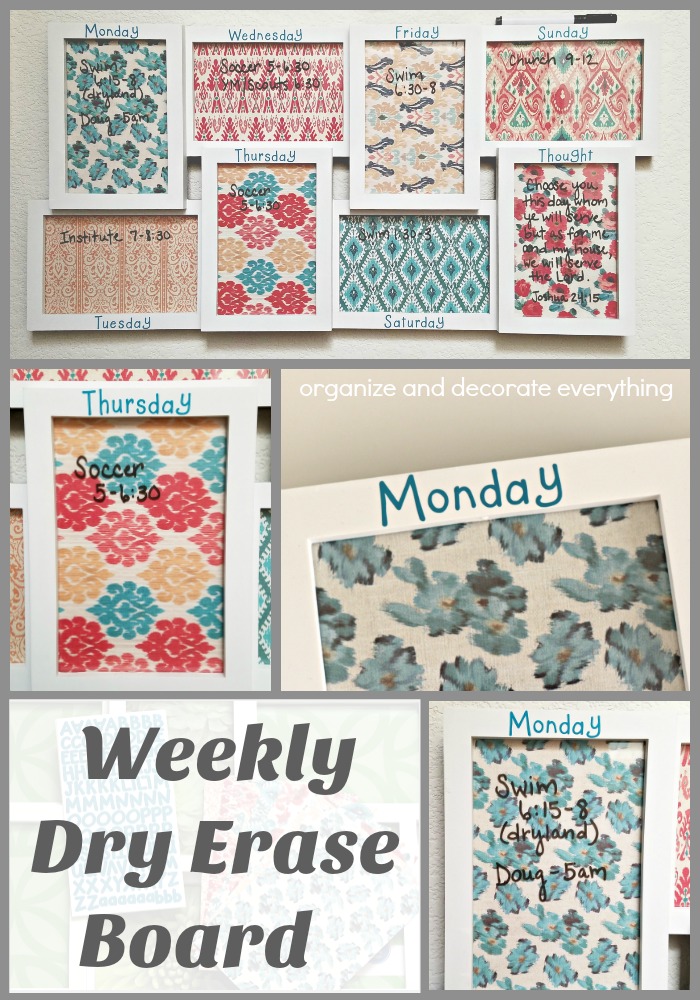 Affiliate links have been supplied for your convenience.
Supplies Needed:
frame with 7-8 openings
scrapbook paper
letter stickers
paper cutter
I had originally bought this frame for my daughter to take to her dorm room, but she had a cork board in the room that she put to good use, so this wasn't needed. I found these beautiful papers in my stash and couldn't wait to use them in the frame to add color and pattern to the little hall.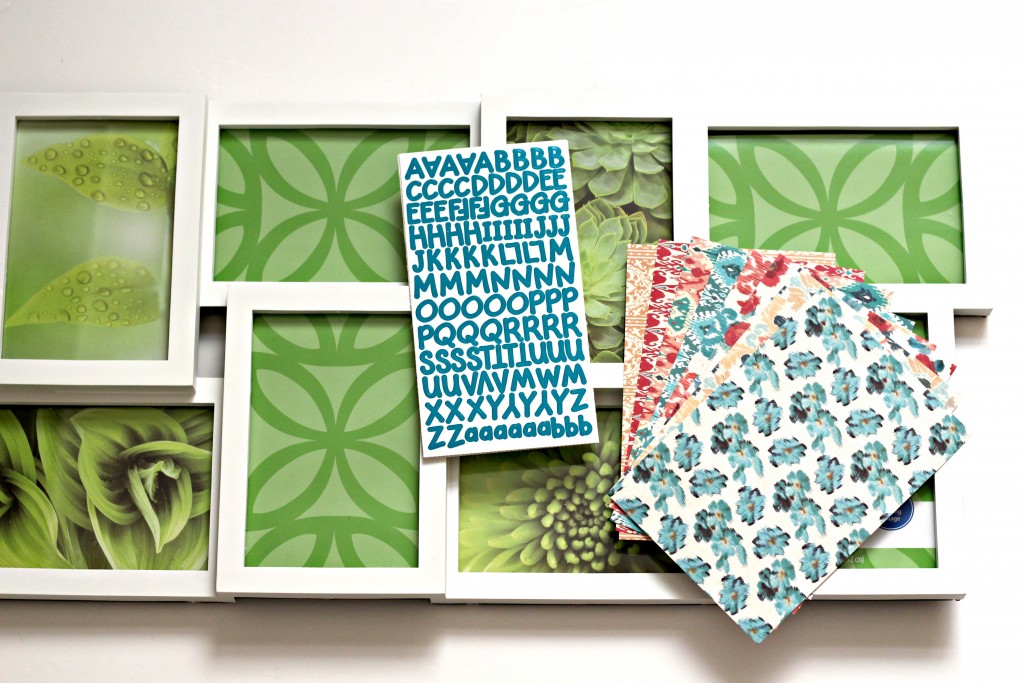 Use the papers in the frame openings as a template to cut the decorative papers. I chose different colors and styles of papers but you can make it more uniform if you like.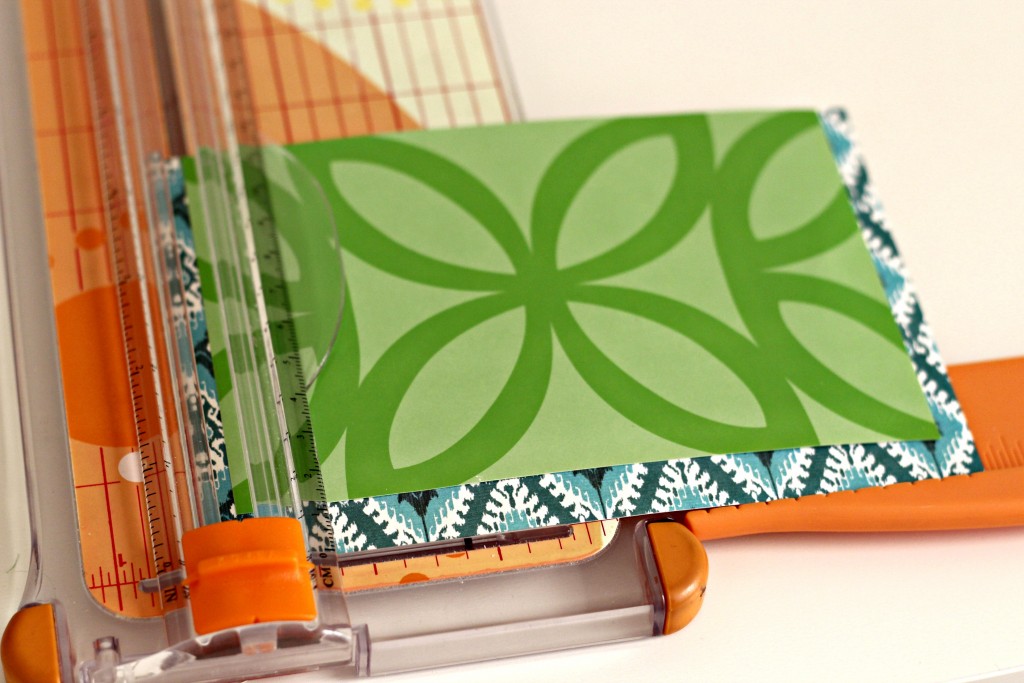 Use stickers to add the days of the week to label each opening of the frame.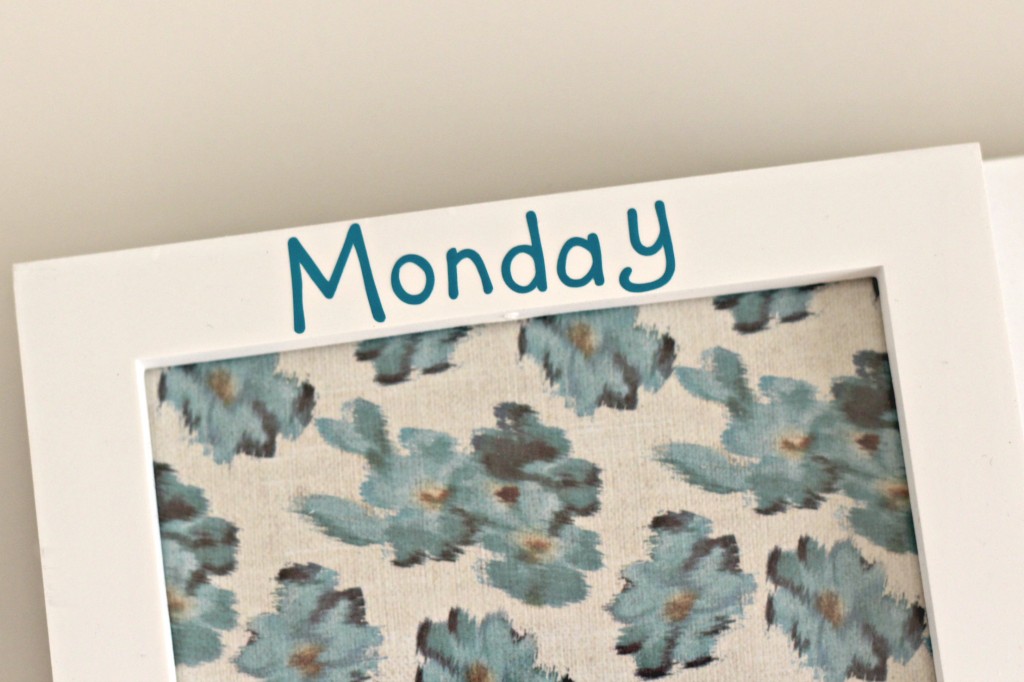 My frame has 8 openings so we are using the last opening as a thought, scripture, or quote for the week. I plan on having it relate to something the kids have coming up that week, to motivate or inspire them.
The dry erase marker wipes off the glass very easily. I'm keeping the info in the frame very simple with only the necessities the kids and hubby need to know (just the event and time). My day planner has more details if needed.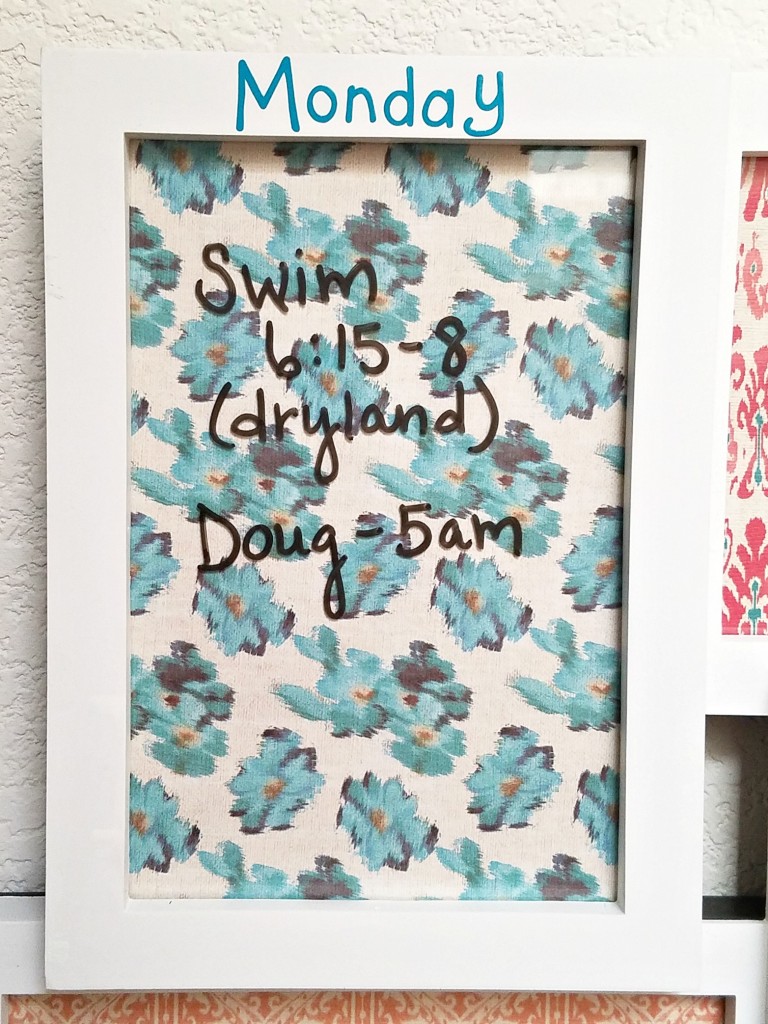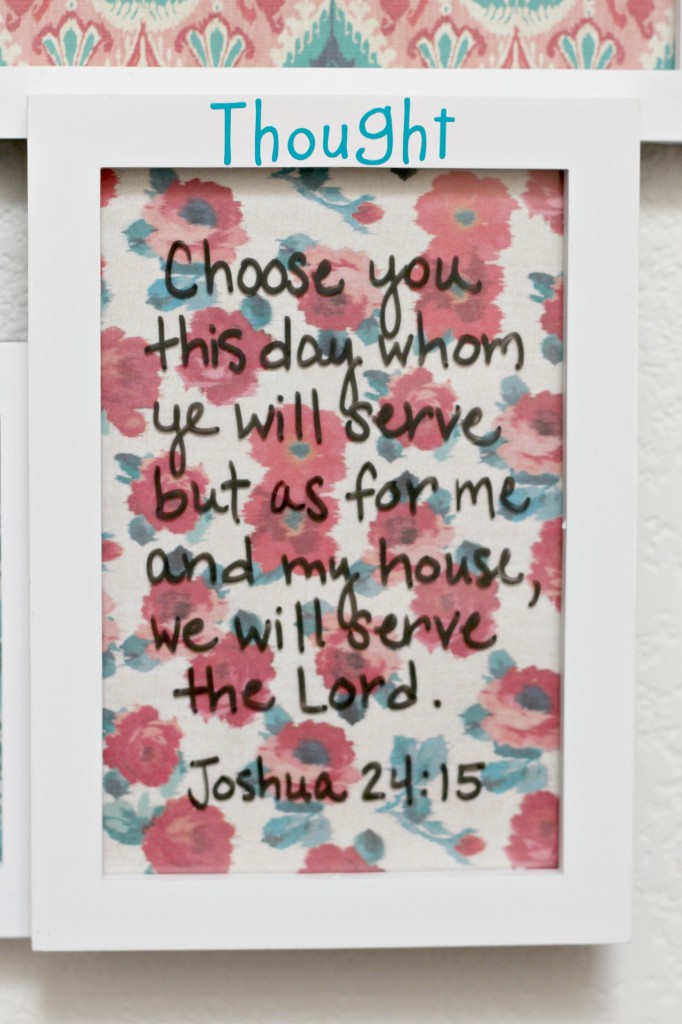 I take a few minutes every Sunday to update the frame openings to make sure everyone knows what's coming up. It also makes it easy to see if we have any conflicts that need to be figured out ahead of time.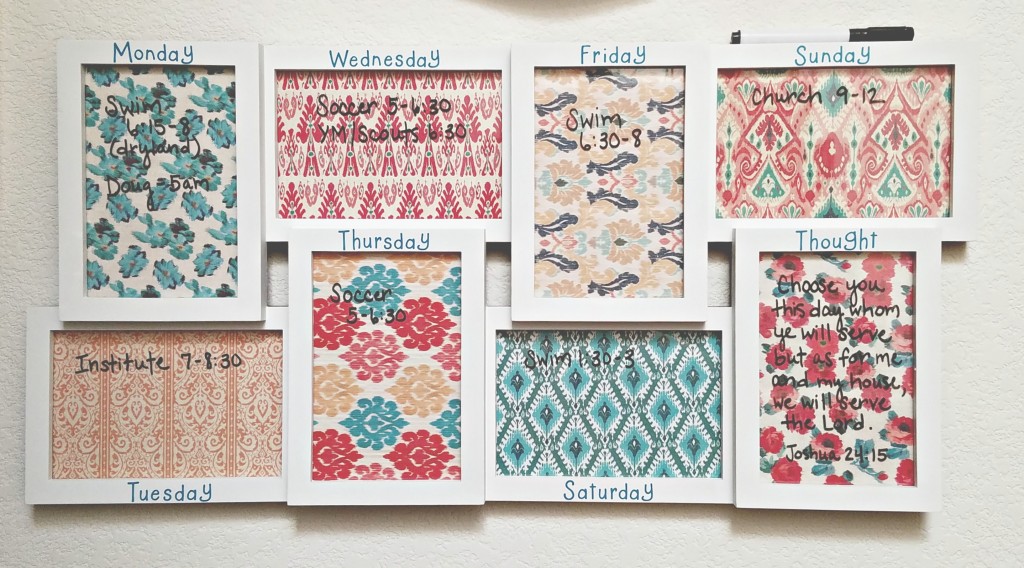 The wall doesn't look complete right now but I will be adding a few more things to it over the next few weeks. I guess that means I'll have to share it with you again.