If I had to pick only one food to eat for the rest of my life this would probably be it. My Favorite Roasted Vegetables are healthy and full of flavor. And it isn't unusual for my family to eat the whole tray of veggies in one meal. Apparently they like them too. I always hope for leftovers but it only happens every once in a while.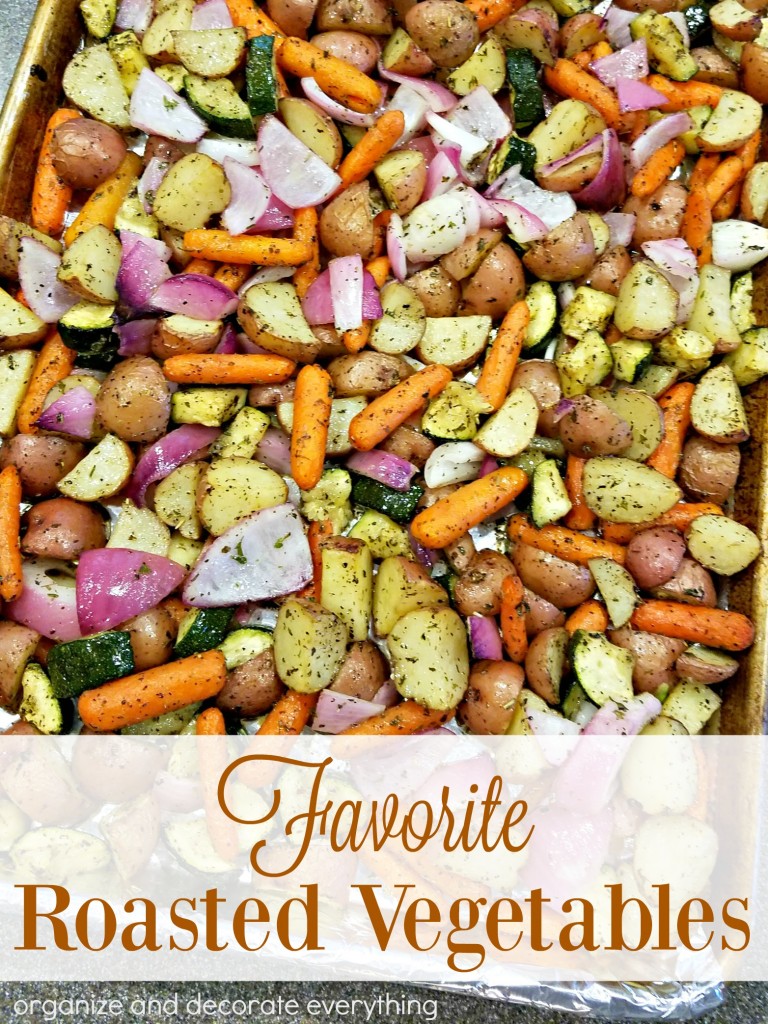 Roasted Vegetable ingredients:
small red potatoes
baby carrots
zucchini
red onion
olive oil
basil
thyme
garlic salt
pepper
Italian blend (sometimes I will use a blend to make things even easier)
The best part about roasting vegetables is that you pick your favorites so it all gets eaten. Everyone loves the carrots, so I think I need to start adding more. Almost everyone likes the potatoes, I love the zucchini, and the onions add a ton of flavor (even though I think I'm the only one who eats them).
Chop up all the veggies and place them in a large mixing bowl. I like to mix them in a bowl to make sure they all get coated well with the oil, herbs and spices.
Drizzle a couple Tablespoons of oil over the vegetables and mix well. Add more oil if needed. Sprinkle with a couple Tablespoons of herbs, spices, salt and pepper and stir well.
Pour vegetables onto a foil lined cookie sheet and spread to a single layer. Place in a 425 degree oven. Stir veggies every 15 minutes to prevent sticking and even roasting. Roast for 30 minutes, check for tenderness, then cook for an additional 10 minutes and check again. I like our veggies tender but not too soft, if you like yours a little softer roast a little longer.
Oh, my mouth is watering!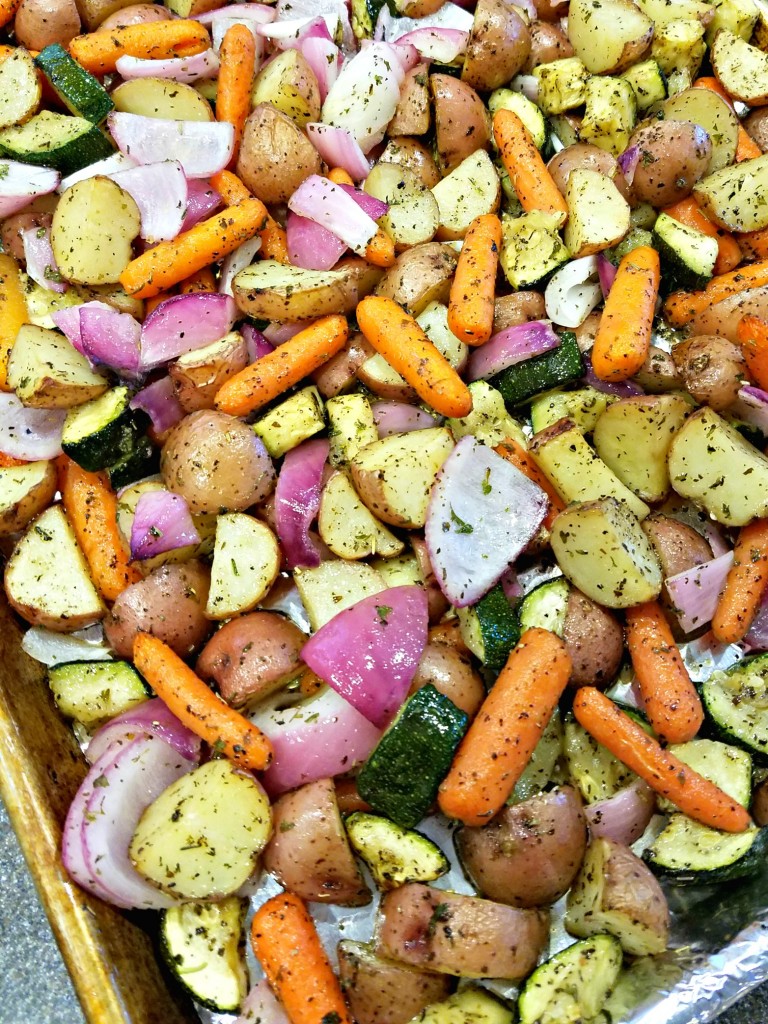 This is an easy side with your favorite chicken or beef main dish and it's easy to customize by choosing your favorite veggies. Hmm, I think I need to check the fridge for veggies because I'm making this tonight.