Once the school year starts our family is running from one event, practice, or game to another after school. It seems like I am always relying on the slow cooker or casseroles to get dinner on the table. This Chicken and Black Bean Enchilada Casserole is one of our favorite dinners. The best part is that you can make 2 and freeze one for later to save even more time.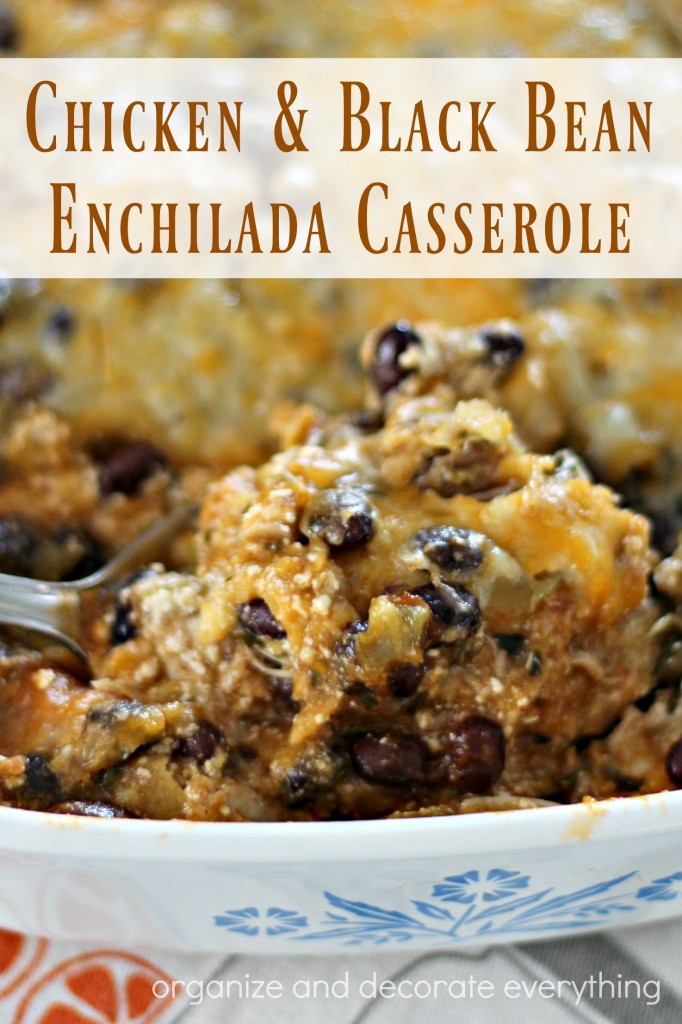 Ingredients:
2 shredded chicken breasts (save time and get it from the deli)
1/2 tsp. ground cumin
1/2 tsp. ground coriander
1/2 tsp. garlic powder
2 tbsp. cilantro paste
15 oz. can black beans, rinsed and drained
4.5 oz. can diced green chili peppers, drained
10 oz. can red enchilada sauce
8 (6 inch) corn tortillas
2 cups shredded Mexican blend cheese
8 oz. container sour cream
You can cook several chicken breasts at one time, shred and place in the refrigerator for chicken dishes throughout the week or if I'm having a super busy week and don't have much time I will purchase cooked chicken breasts from the deli.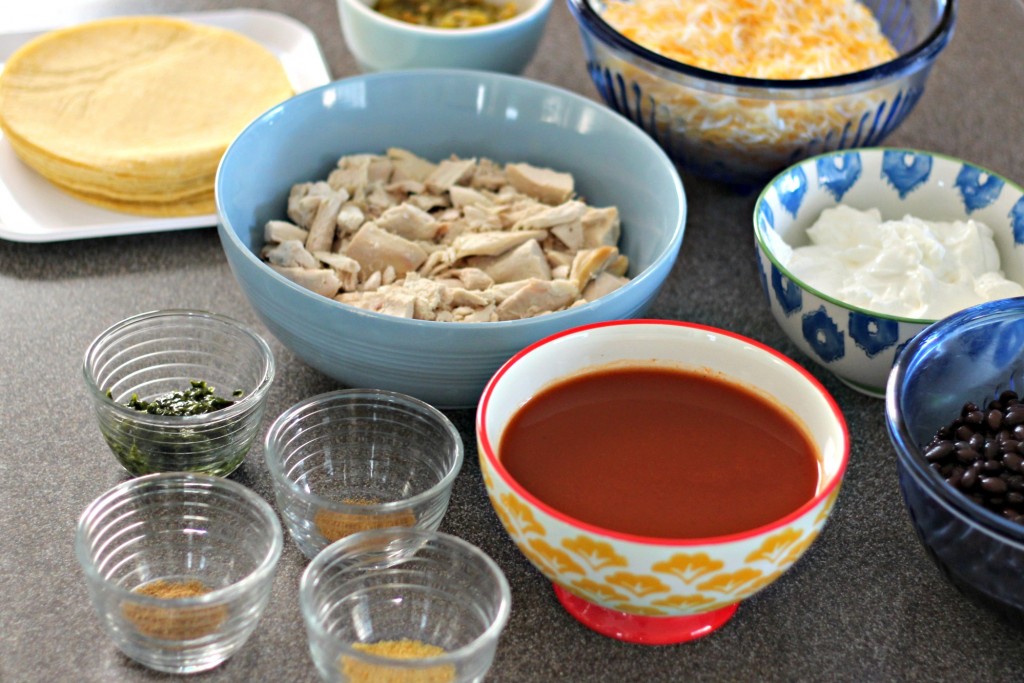 Preheat oven to 375 degrees. Heat a large skillet over medium heat, add cooking spray or oil. Saute chicken with cumin and coriander until chicken is cooked through (if you haven't precooked or bought the chicken from the deli). I still like to add the spices to the chicken and saute it up for the best flavor, even if it was precooked.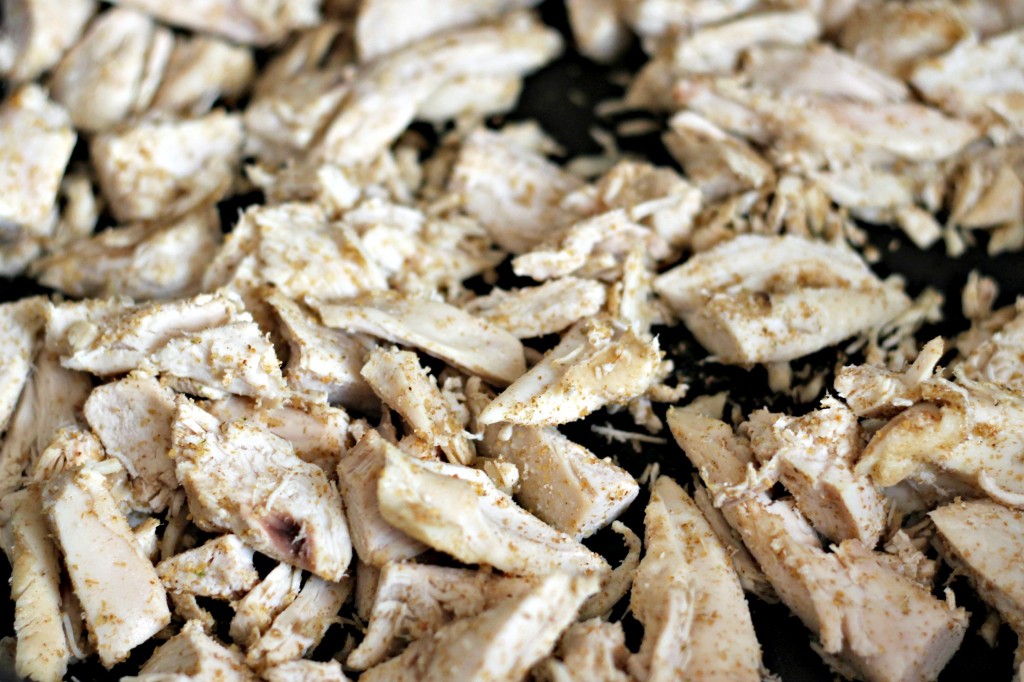 Turn off heat and stir in the cilantro paste, black beans, and green chili peppers.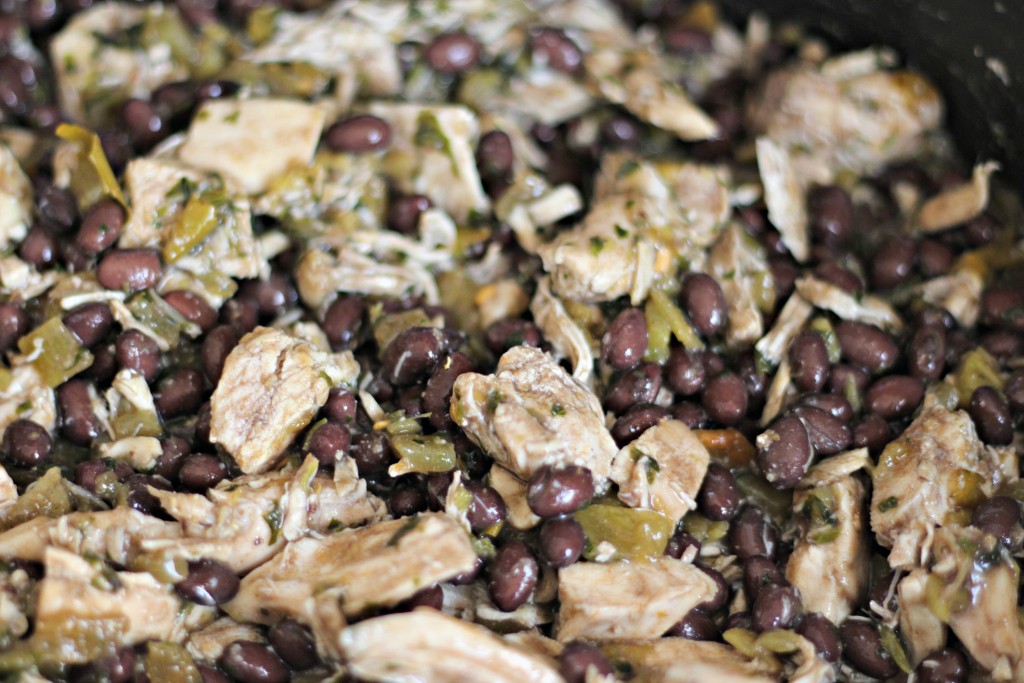 Spread half of the enchilada sauce over the bottom of an 11 x 7 inch baking dish that has been sprayed with cooking spray. Place 4 tortillas over the sauce. Spoon half of the chicken mixture over the tortillas and sprinkle with half the cheese. Spread sour cream over the cheese. Spoon on the remaining enchilada sauce and make another layer of tortillas. Layer the remaining chicken mixture over the tortillas and top with the rest of the shredded cheese.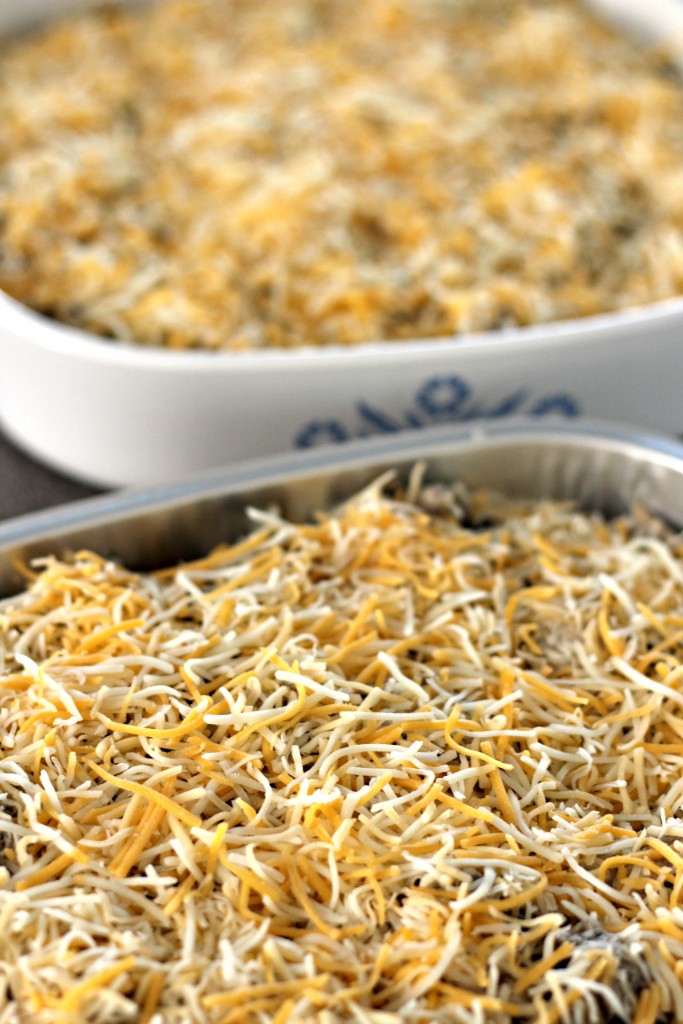 Bake for 20 minutes and cheese is bubbly. This is also great for lunch leftovers the next day, if there is any left. Enjoy!