Do you remember when I showed you how to make scrapbook paper twist ties?
Well, washi tape twist ties are even easier to make.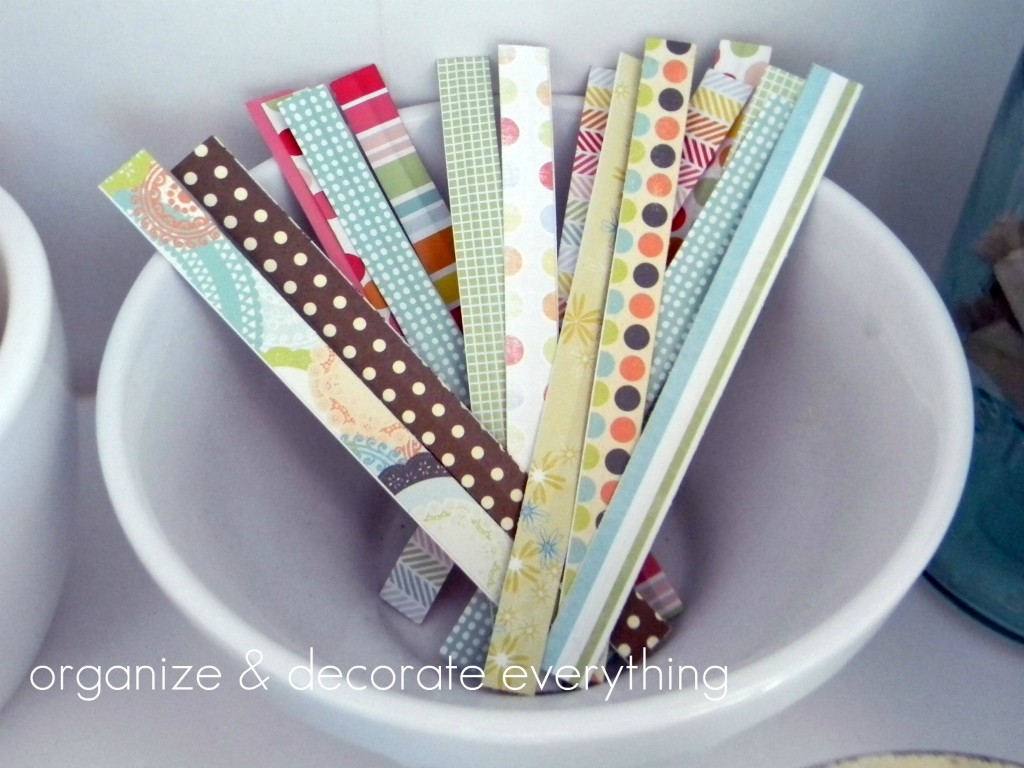 You can cut the wire any length you like.
I cut mine 6 inches this time because I'm using them to wrap cords.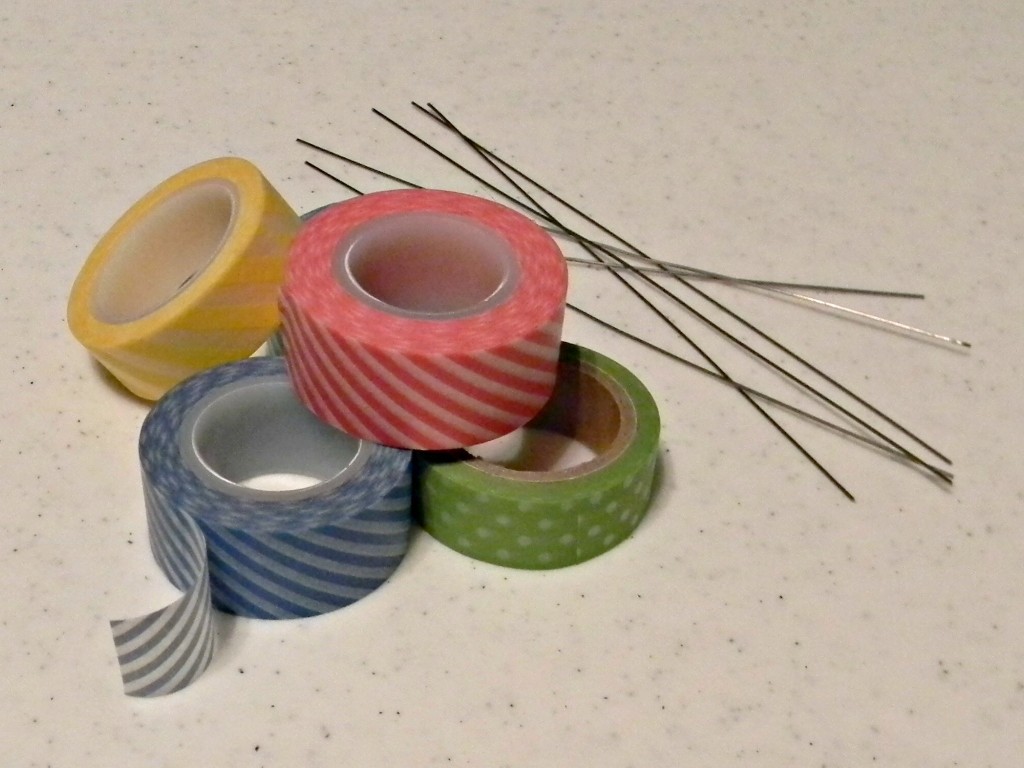 Cut a piece of tape a little longer than the wire and place the wire on top of the tape.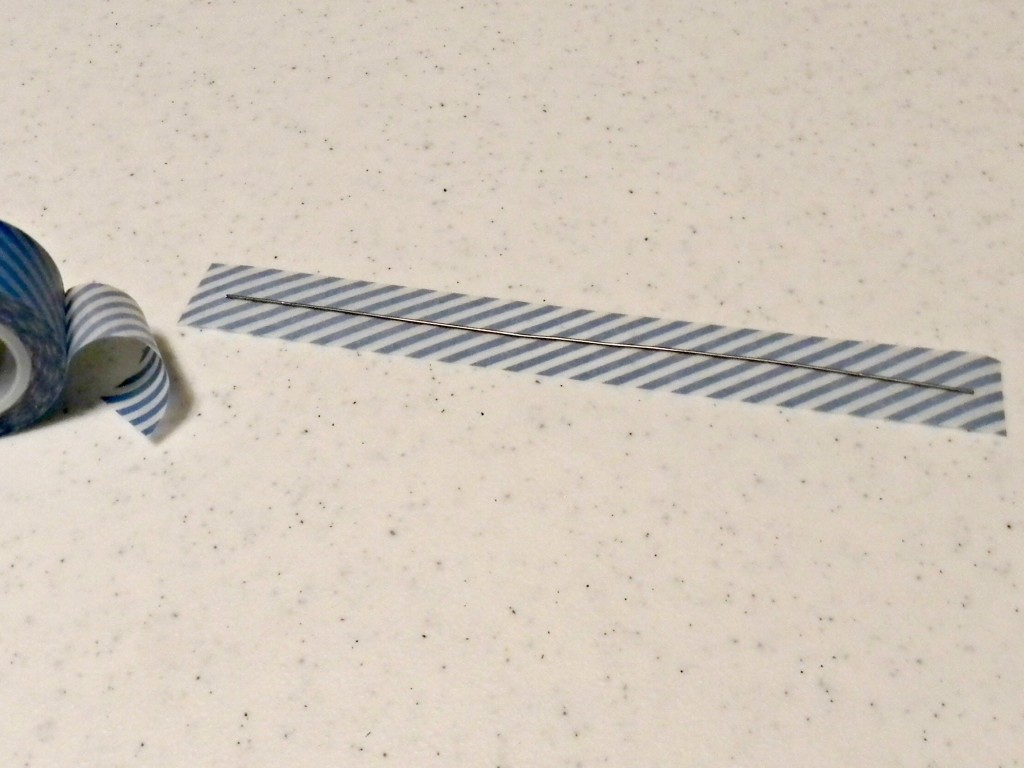 Then carefully place another piece of tape on top of the wire and tape.
Trim the ends so they're even.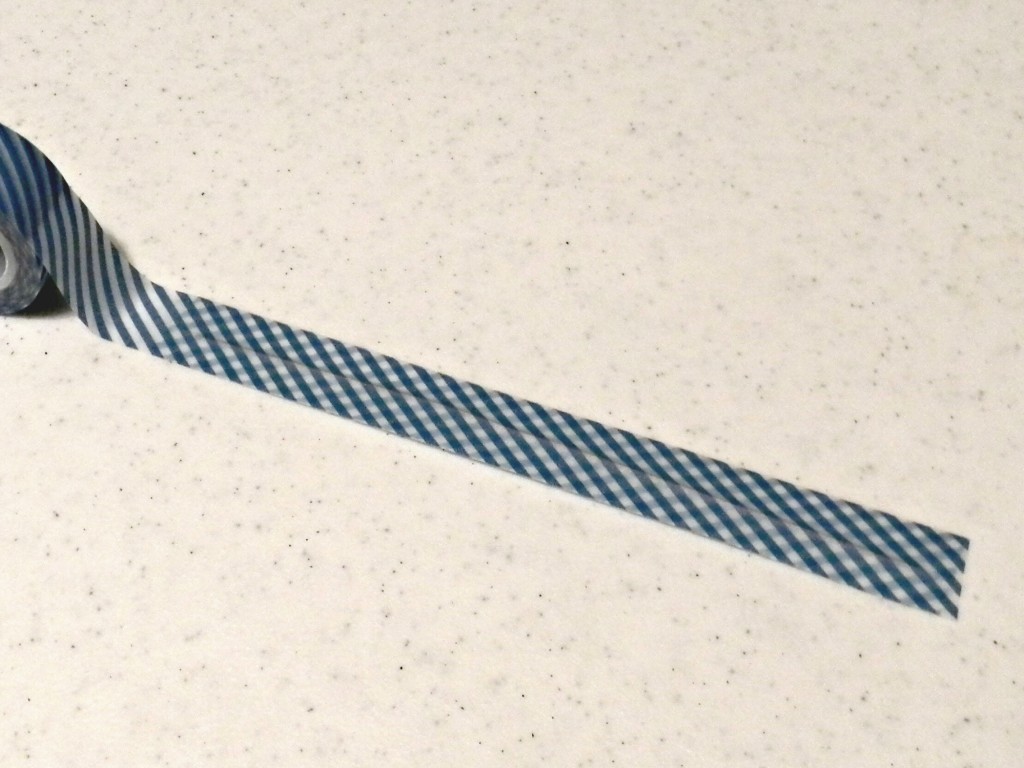 And you're done!
They're ready to be used on anything you would normally use regular twist ties on.