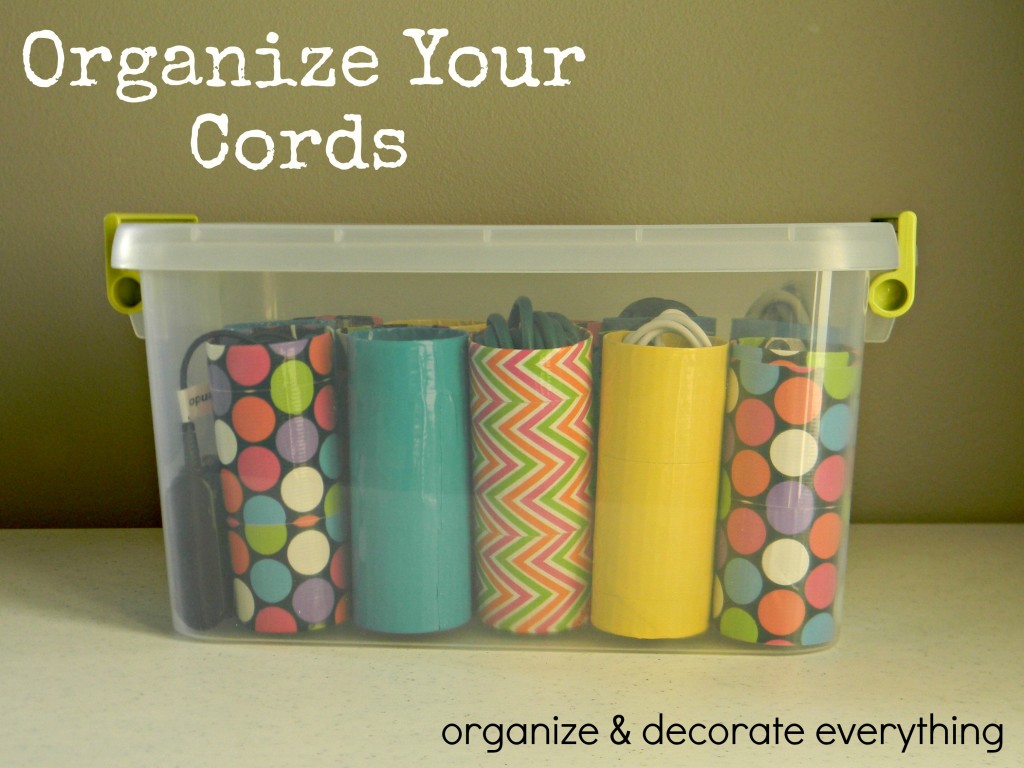 Are your cords all in a jumble? Do you have a hard time finding the one you need?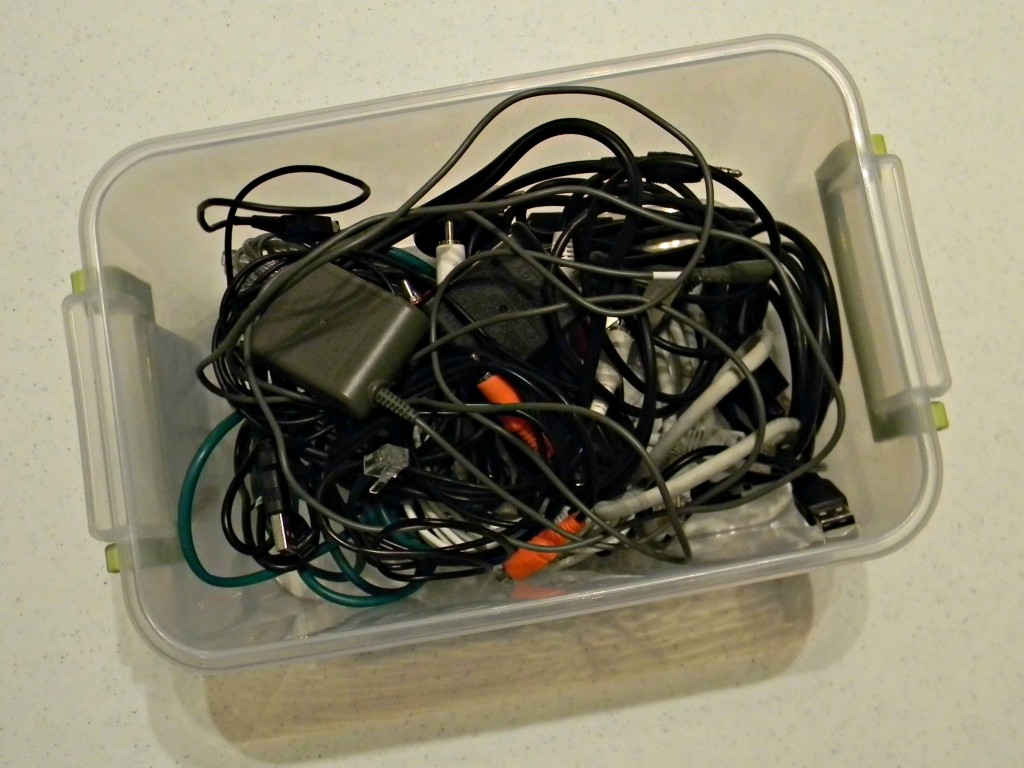 I have an inexpensive and colorful storage solution for you. I used the duct tape I had on hand and saved TP rolls, then I bought the tote for about $4 from Wal-Mart. That was my only cost.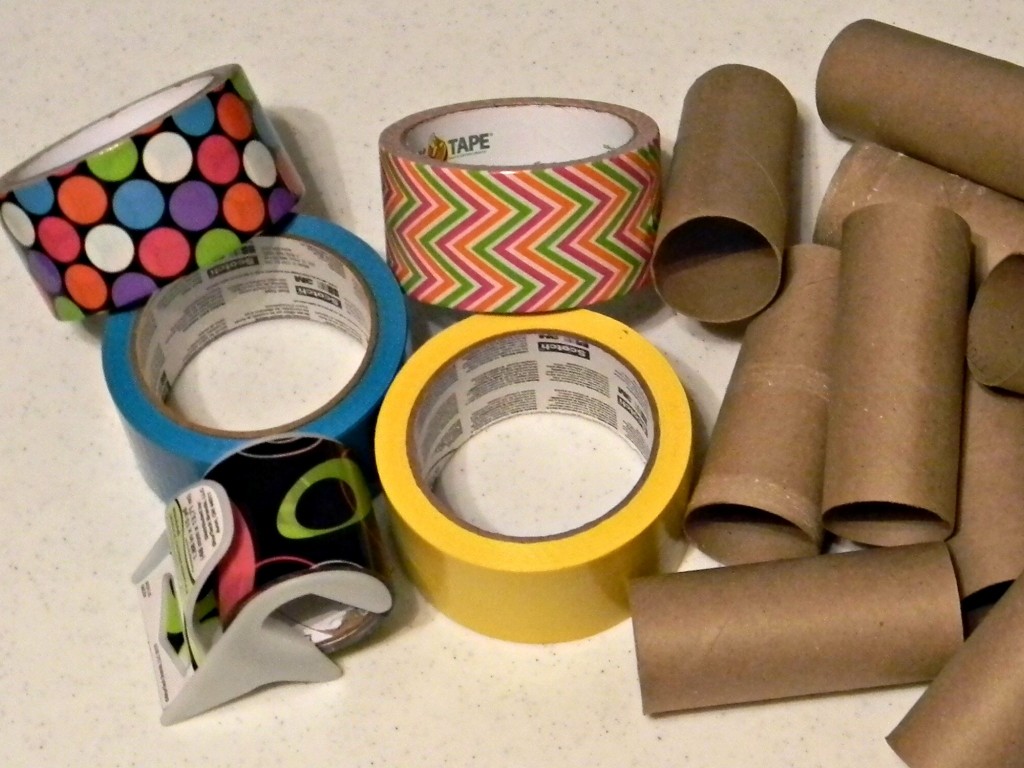 The rolls are just about a 1/4 inch to long for 2 strips of the tape so I had to use 3 and cut off the excess. I left a 1/4 inch on each end so I could tuck it inside the tube.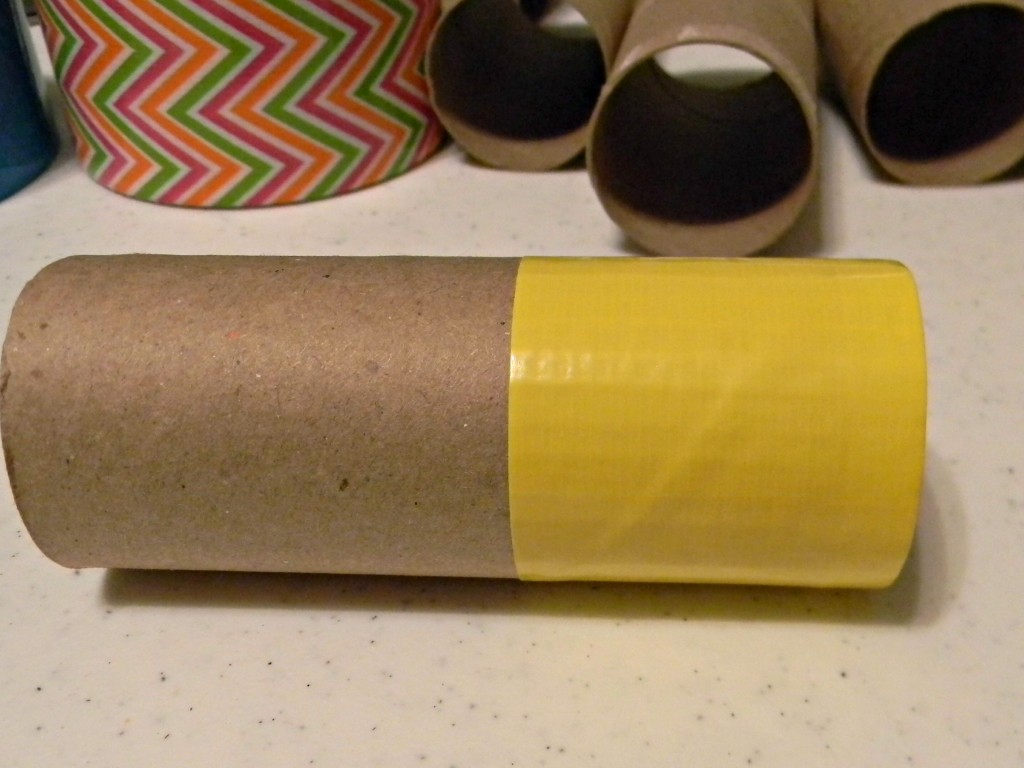 Once they're done, add the labeled cords and place them in the tote.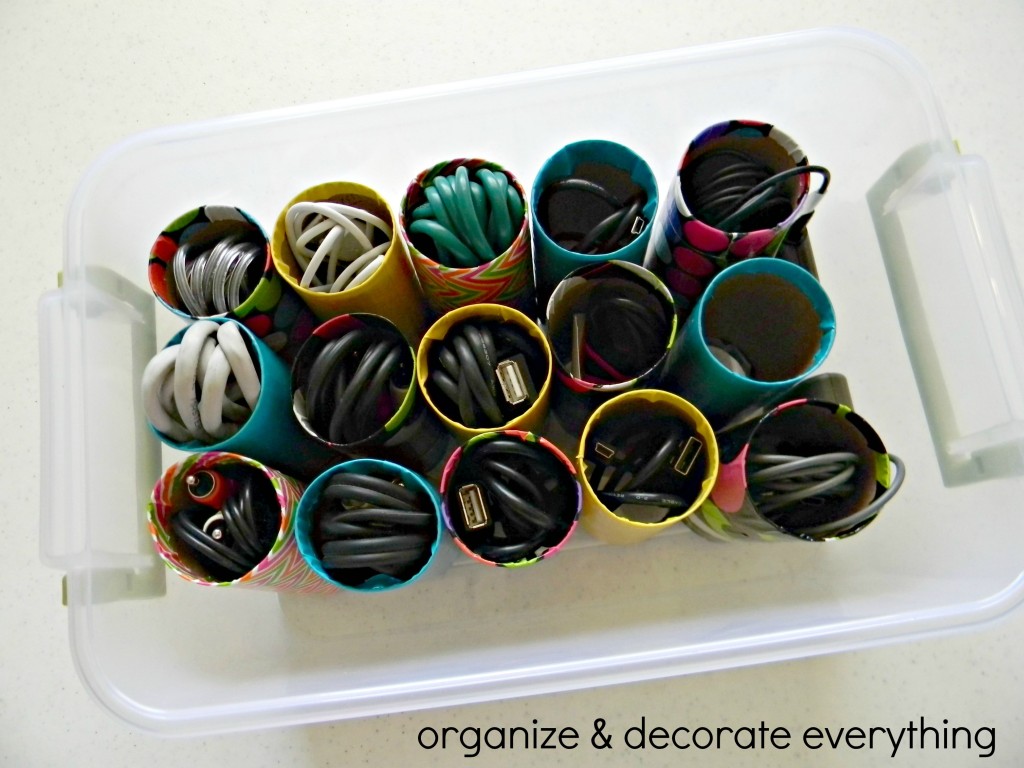 I keep the tote in the hall closet so we all have easy access to it.