You know that huge supply of washi tape you have? It's not just me, right? Here's a fast and easy Christmas craft that everyone can make and you'll be able to actually use some of that washi tape you've been hoarding. This Washi Tape Tree would be fun to make for party favors or have the kids make them for a cute decoration. If your kids like to decorate their rooms for Christmas, this would be a fun addition.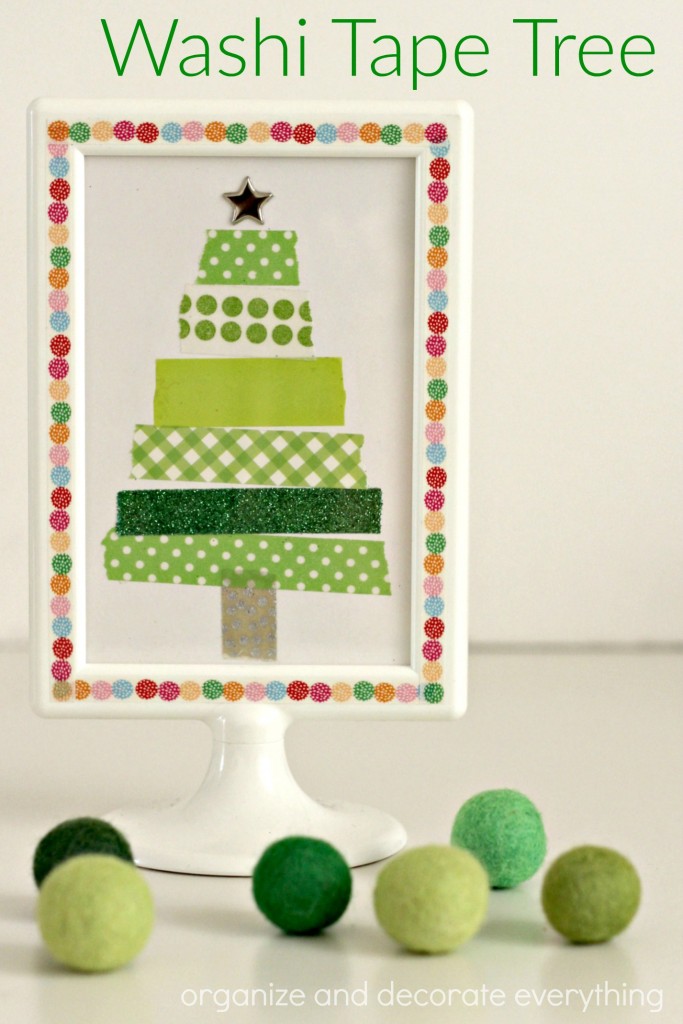 This post is part of the 31 days of Christmas Ideas series. Click over to the main page to see all of the 31 Christmas posts (they will be added daily).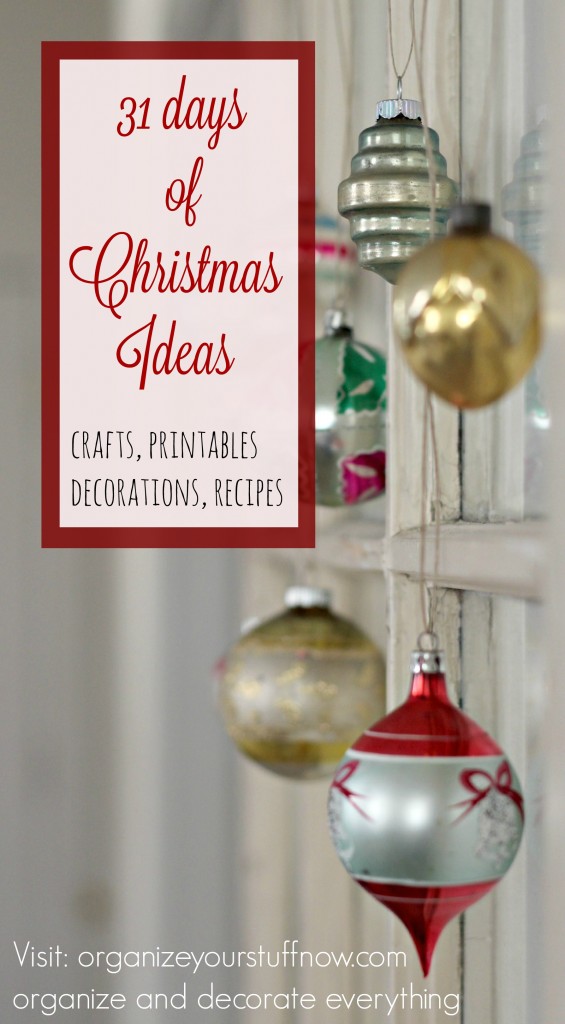 Supplies needed:
IKEA table frame
white card stock
green patterned washi tape
brown washi tape
patterned washi tape
star brad
The IKEA frame is only .99 cents but if you don't have an IKEA near you I know Michael's has some that are very similar for almost the same price.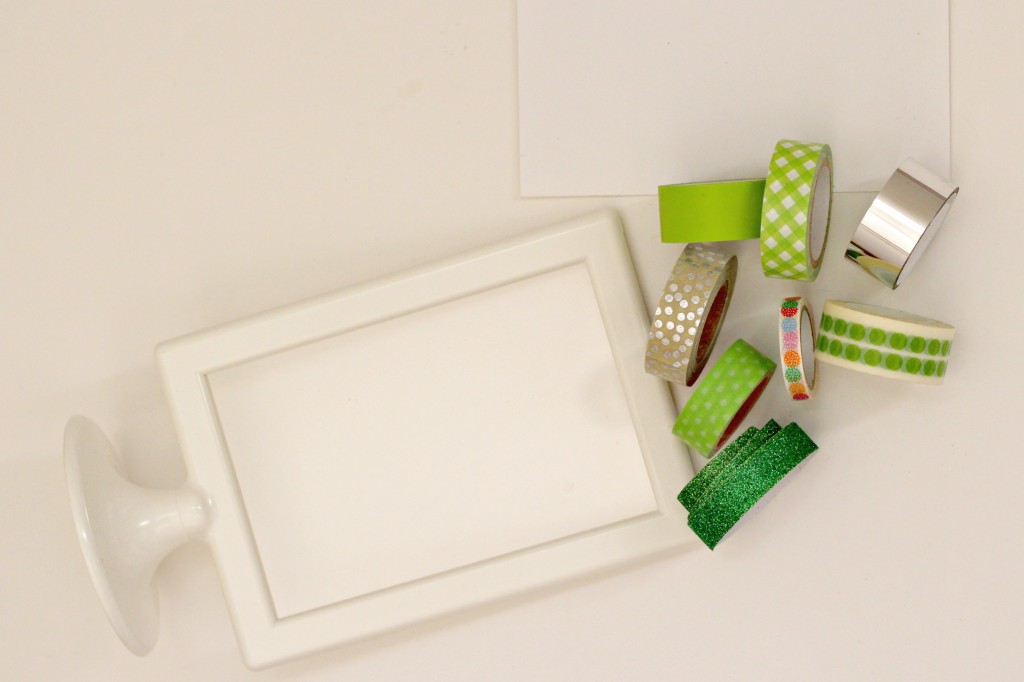 Add some interest to the frame by applying thin washi tape around the border of the frame. This is a great way to change the color or look of the frame temporarily. Since this is a two sided frame you could add different washi tape to each side to change the look quickly.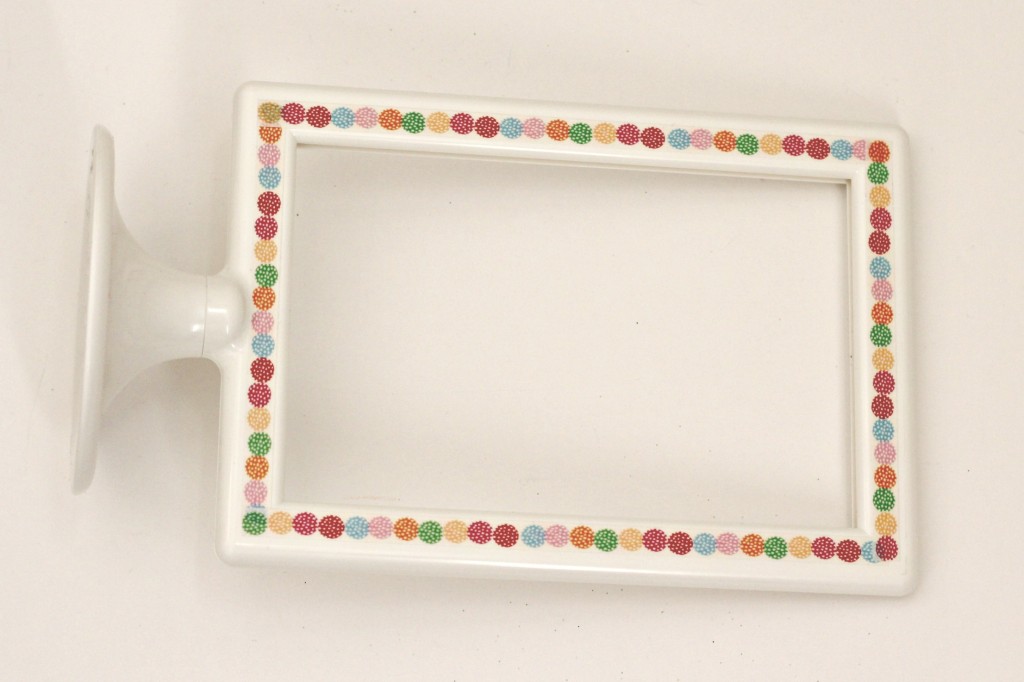 Making the tree is as easy as tearing the washi tape in different sizes and applying them in size order. Start at the bottom with a small trunk then apply the longest piece of green washi tape over part of the trunk and work up. Six pieces of washi tape work best for this size of frame. Cut a star out of silver washi tape or use a star shaped brad for the tree top.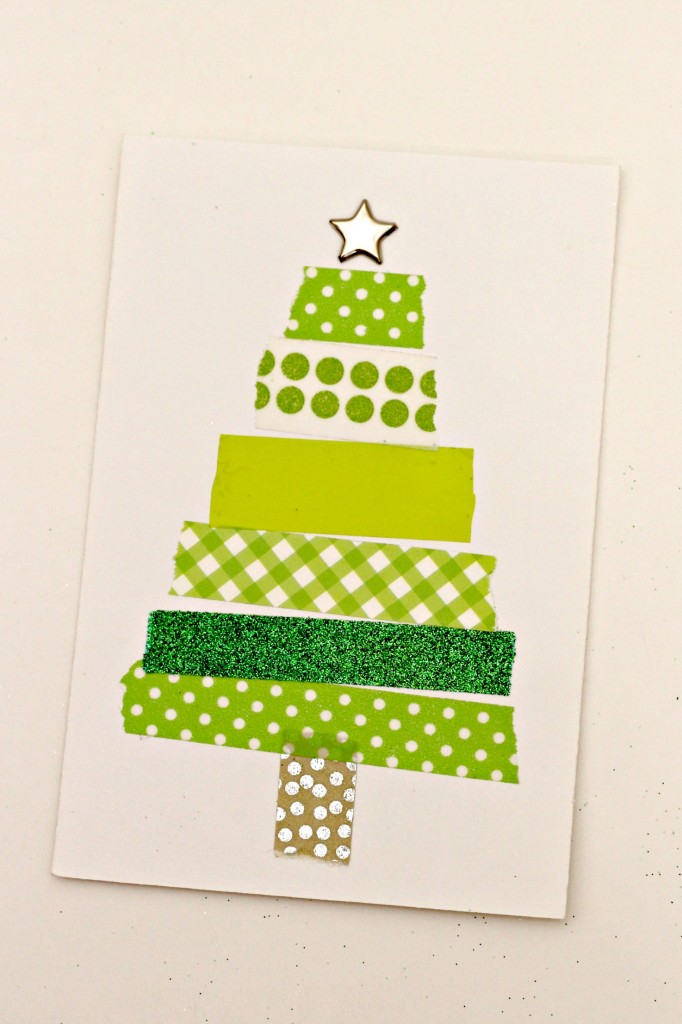 Place it in the frame and display. It's pretty cute, don't you think? You don't need to limit yourself by using green washi tape, use whatever colors you like to make it your own.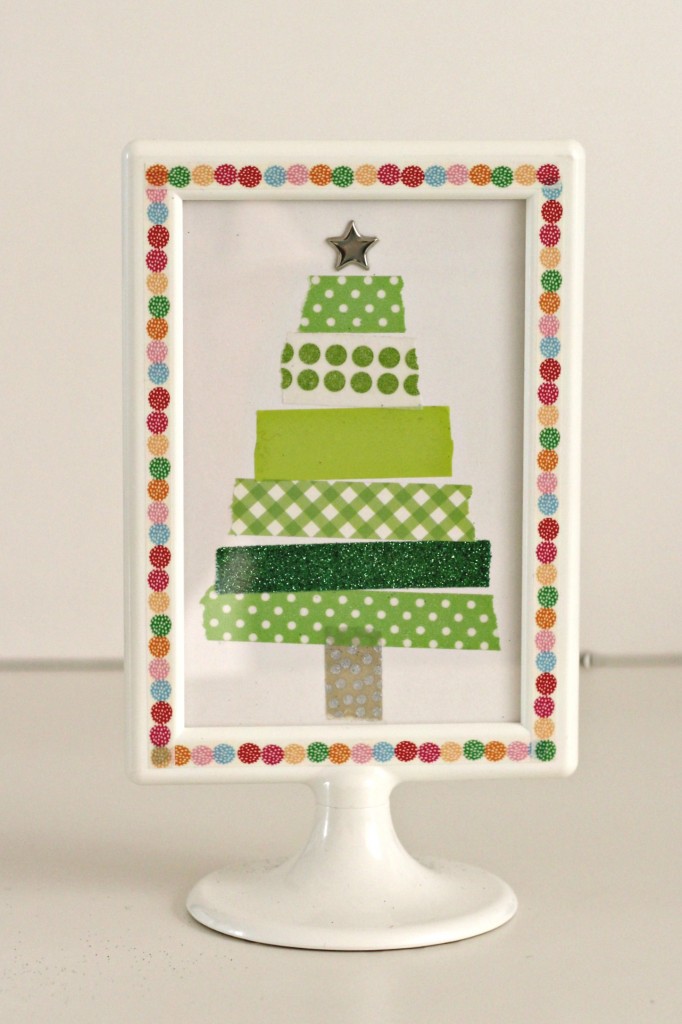 Please join me tomorrow for the next 31 Days of Christmas Ideas post.