My favorite thing to decorate for any holiday or season is the mantel. We stick to a pretty strict budget for Christmas but I always put aside a small amount for decorating. Even if we can't purchase new items we can purchase supplies to make things. Since I know many of you are on a budget, I thought I would share with you some of my favorite Christmas Mantel Ideas and show you how to decorate inexpensively.
This post is part of the 31 days of Christmas Ideas series. Click over to the main page to see all of the 31 Christmas posts (they will be added daily).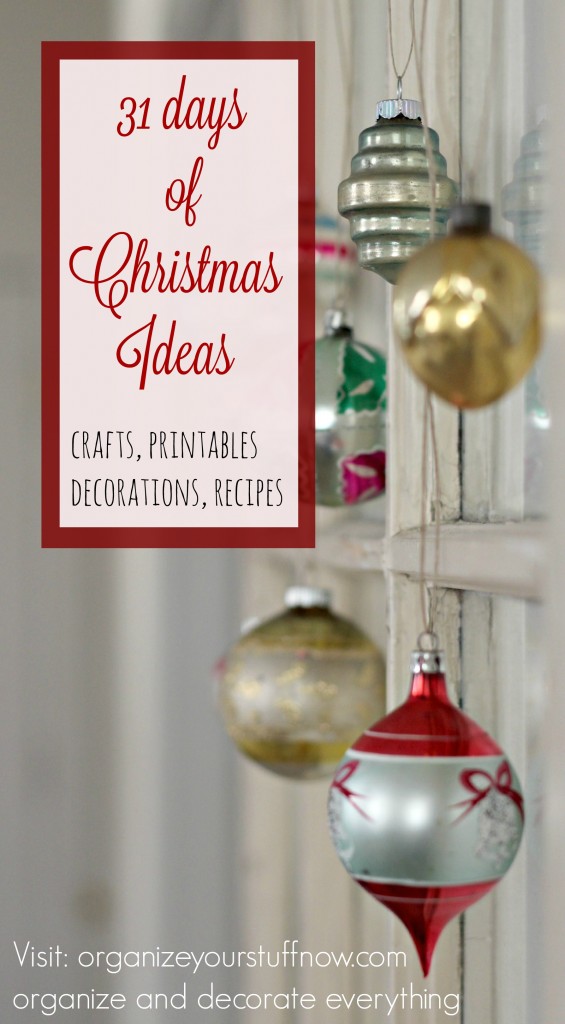 Start with a theme or color scheme you want to work with. On this mantel I used red, black, white, and silver as a color scheme. The sign was purchased new and used as the inspiration for the rest of the mantel. The reindeer was a wood piece from a craft store and I painted and glittered it. He also has a felt ball nose. I made the trees by wrapping wood look wrapping paper around cone shaped styrofoam and placing them on candle stick holders. I strung felt balls on bakers twine for a garland. Then I painted the wood houses and added glitter around the windows. The presents are just boxes wrapped in wrapping paper. I already had all the other items. The wreath low on the fireplace is a nice surprise.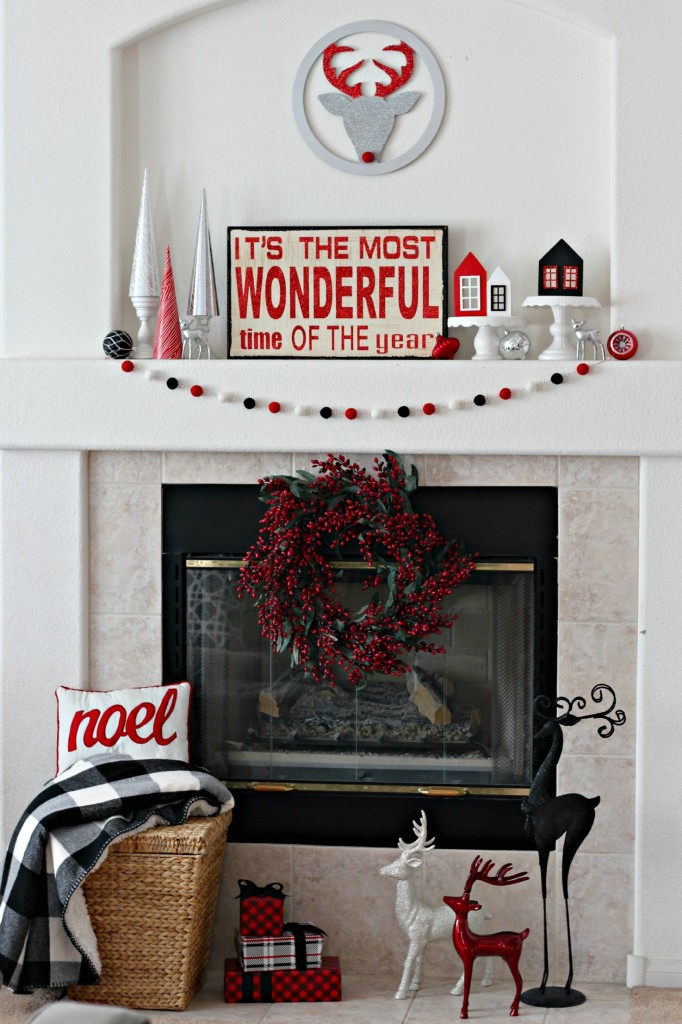 Vary the heights of the items displayed. Hang some things, like these embroidery hoops to fill in areas and give height to a space. The signs are also all different heights and sizes. The banner is made of old Christmas cards and stars I glittered and added crystals to. I added a battery powered string of lights along the front of the signs. I didn't have to purchase anything new for this mantel.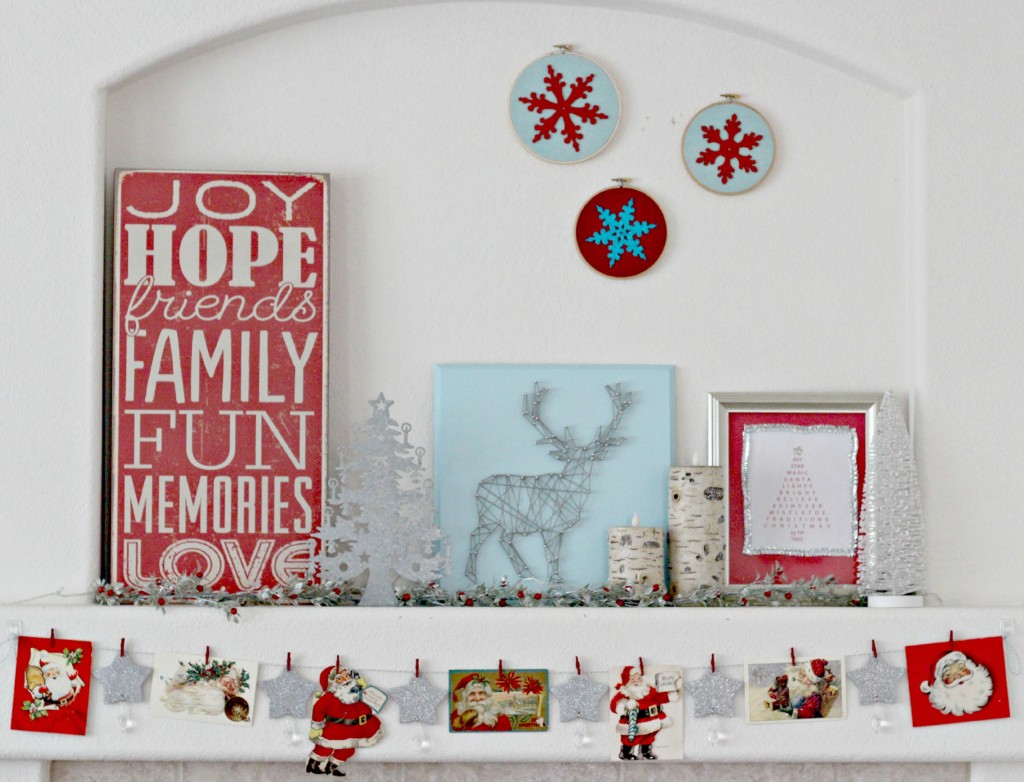 Add depth to the mantel by layering. By using frames you can place things inside them, hang things, and layer them. This is a simple mantel but it has a lot of elements to it. I applied a simple red deer to the small tray and hung the sign with a piece of vintage tinsel. The color scheme is neutral but there's plenty of interest with the shiny ornaments, glitter reindeer and trees, and textured candles.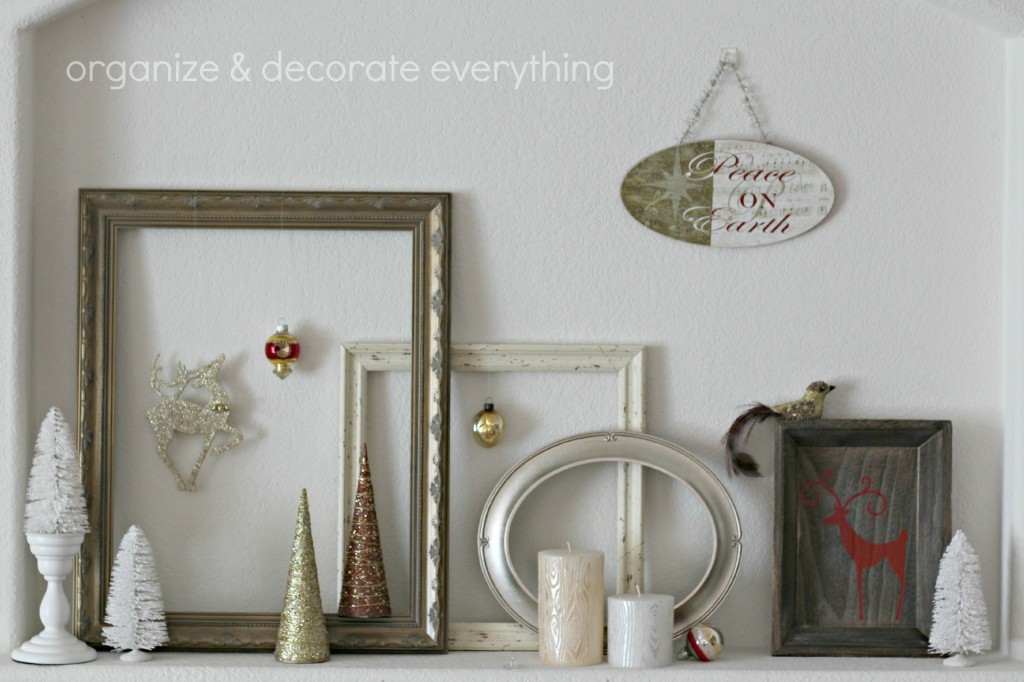 Make it unpredictable. Make a wreath out of straws, display ornaments on candle sticks, and use vinyl words instead of a garland. Don't decorate how everyone else does, make it your own.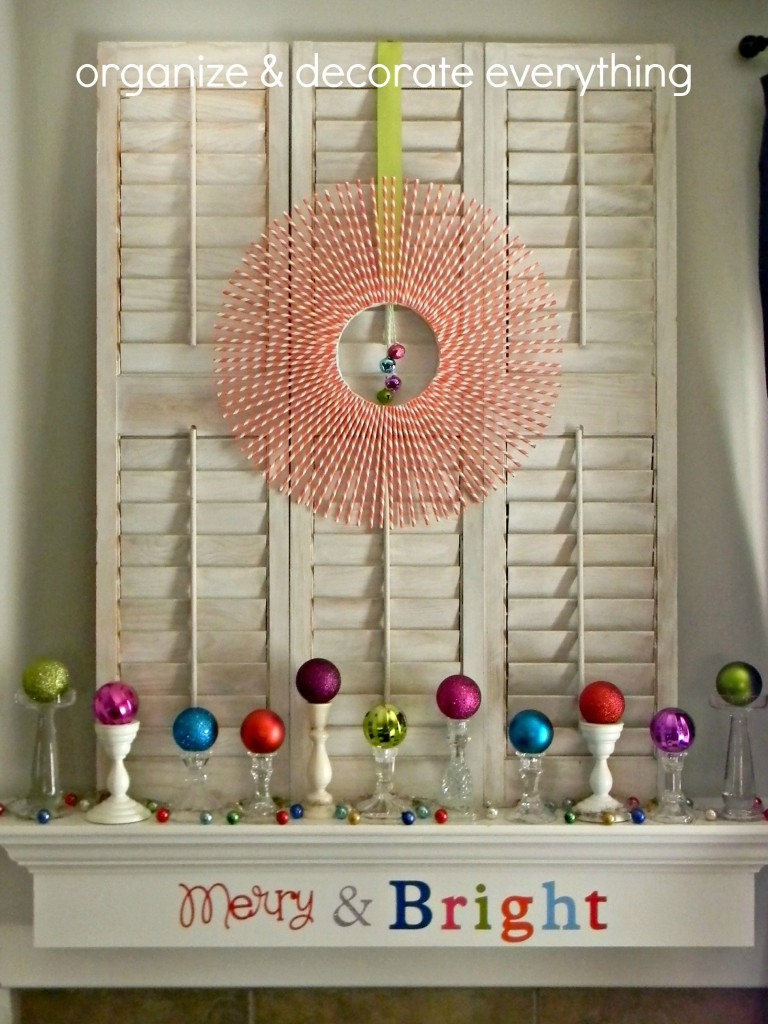 Use what you have. You know how I like to decorate with things I already have, it's easy to do and saves you money. Find a common thread with some of the things you have and bring them together for easy decorating. This mantel is glittery and woodsy. It's also very balanced and minimal which appeals to my minimalist side. The colors are also very calming.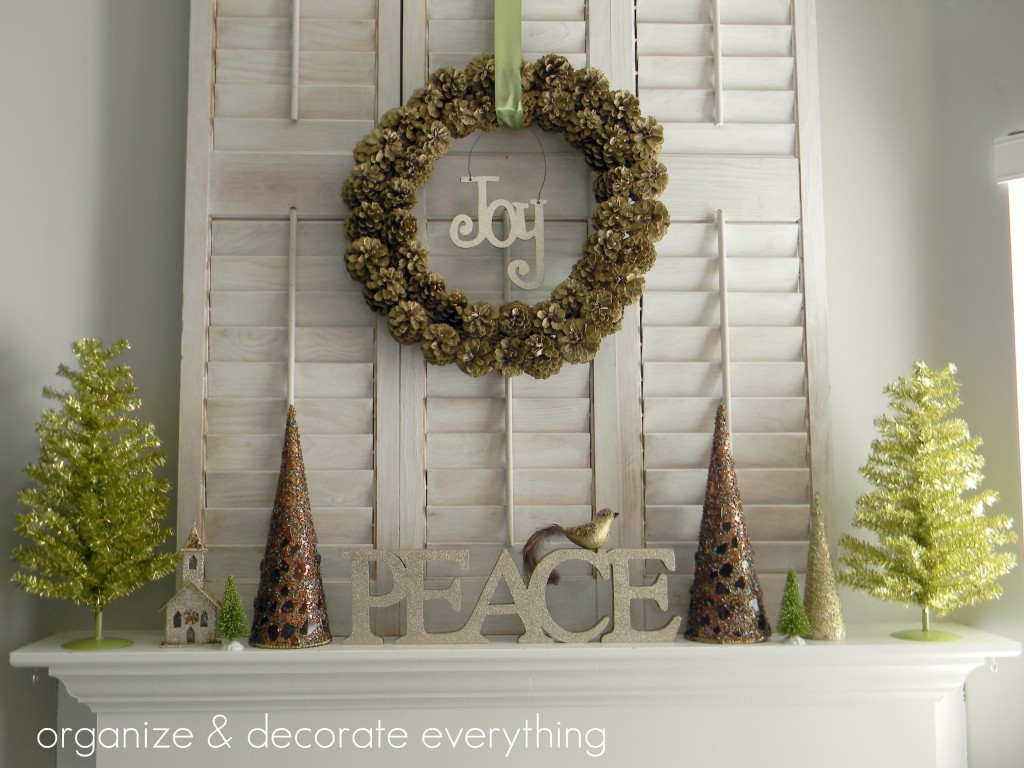 Add a backdrop. By adding a window, shutters, frames, twinkle lights, or painting behind the mantel you can change the whole look of the space. I hope you were able to get some ideas on how to decorate your mantel this Christmas. I can't wait to get started on mine.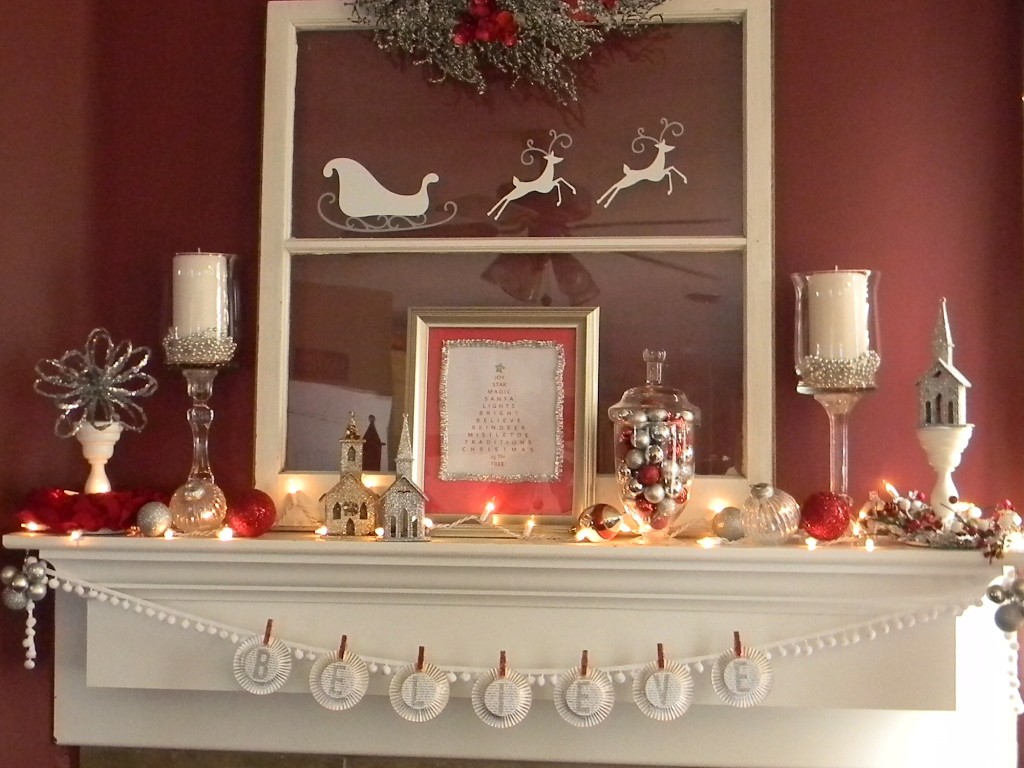 Please join me tomorrow for the next 31 Days of Christmas Ideas post.