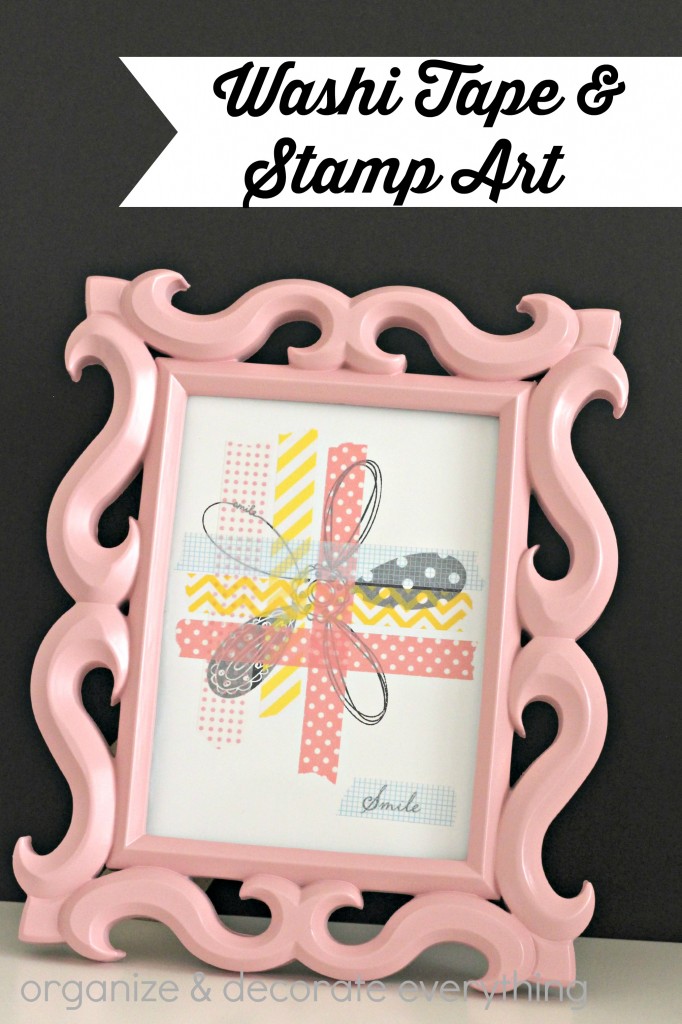 I have a large stash of Washi Tape so I've decided to start using it instead of letting it just hang out in the jar looking pretty. I wasn't sure how this experiment was going to turn out but I'm pretty pleased with this Washi Tape & Stamp Art.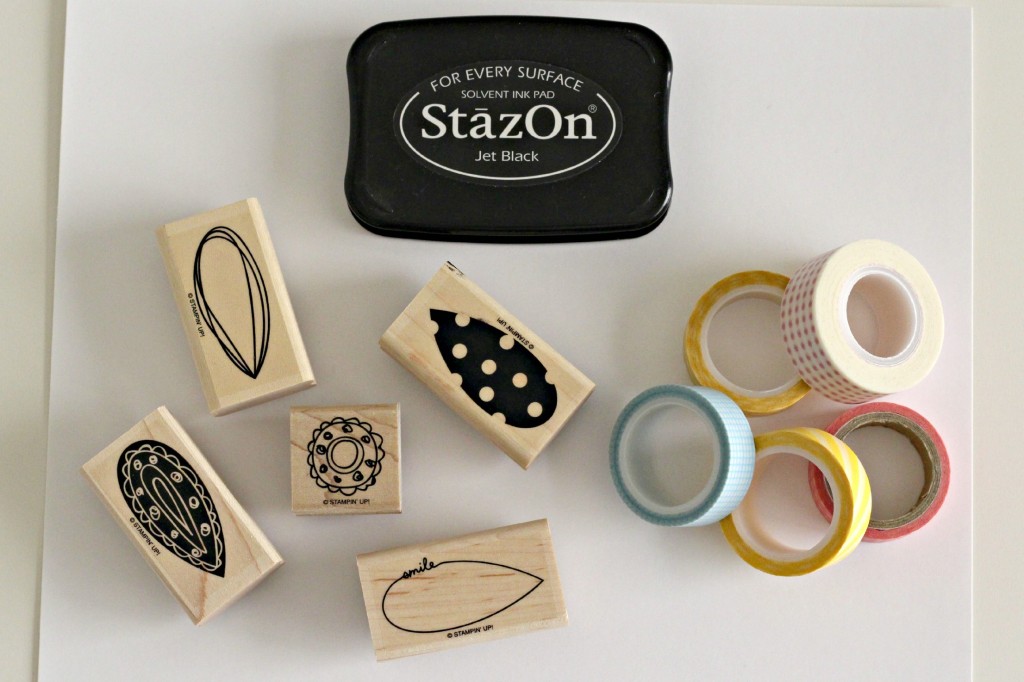 You'll need:
Stamps
Stamp pad
Washi Tape
White cardstock
Frame
I didn't have to buy anything but even if you do, it won't cost much.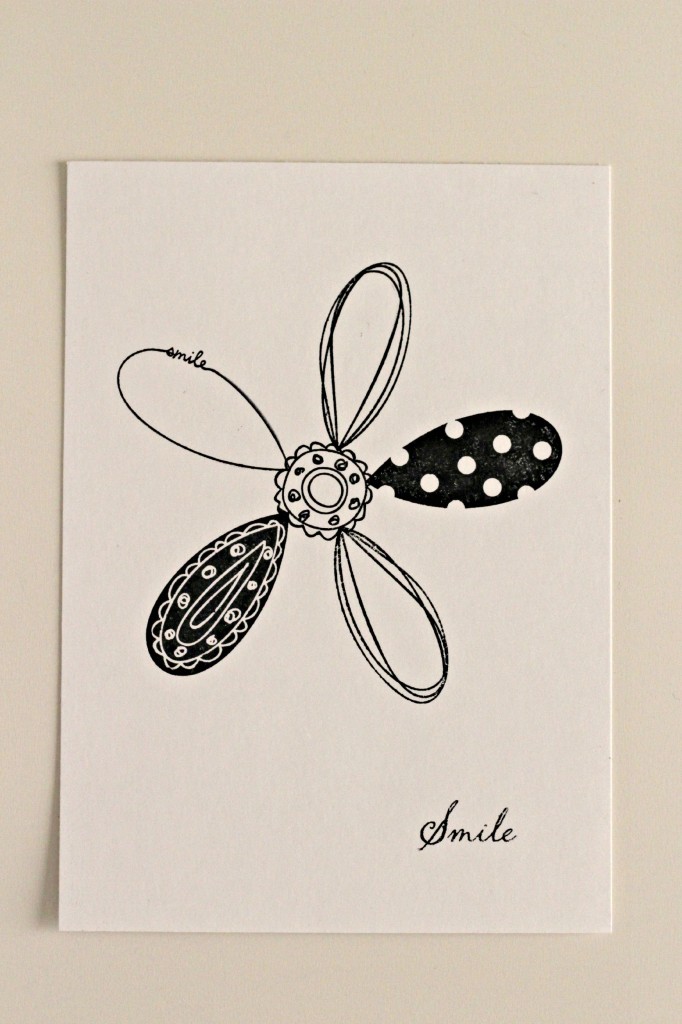 Start by cutting the paper to the size of the frame or mat. Stamp the image you want onto the paper. The petals were individual stamps so I could place them however I wanted. Then I added the smile stamp at the bottom. I used a very dark ink so it would show well under the washi tape.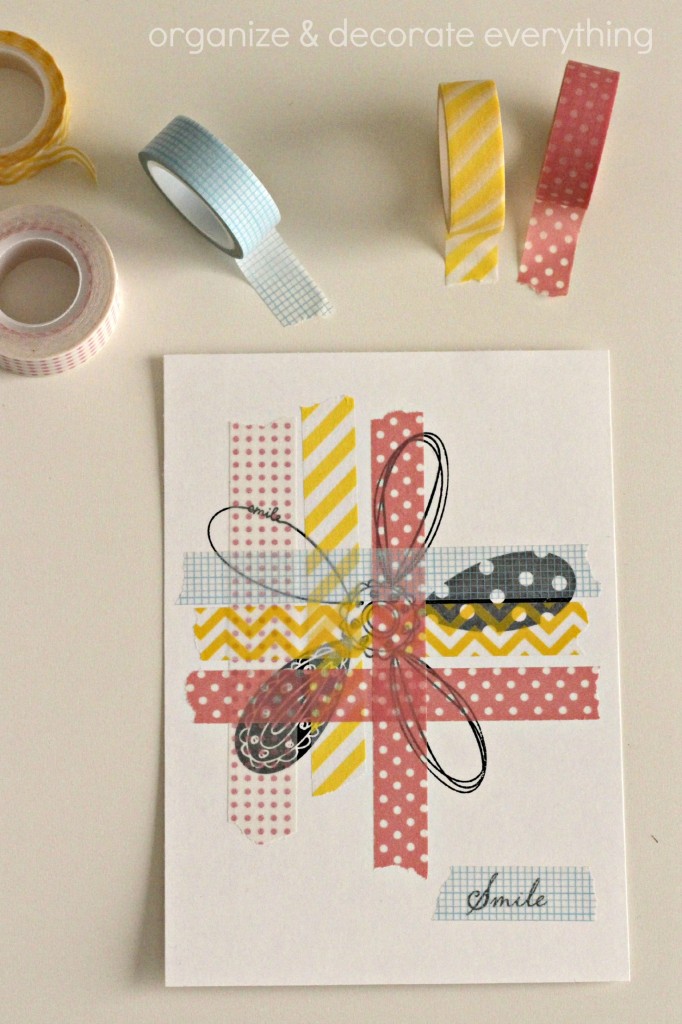 Randomly place the washi tape over the top of the stamped image. Cover as little or as much of it as you like. Place the tape vertical and horizontal with them overlapping. I added a piece over the word too.

The frame was originally black so I painted it this beautiful Valspar thistle field to match the washi tape I used. Here's a little trick I use to keep the frame off the cloth while spray painting. Use thumbtacks or a toothpick broke in half to keep it up and easier to reach all the areas that need to be painted.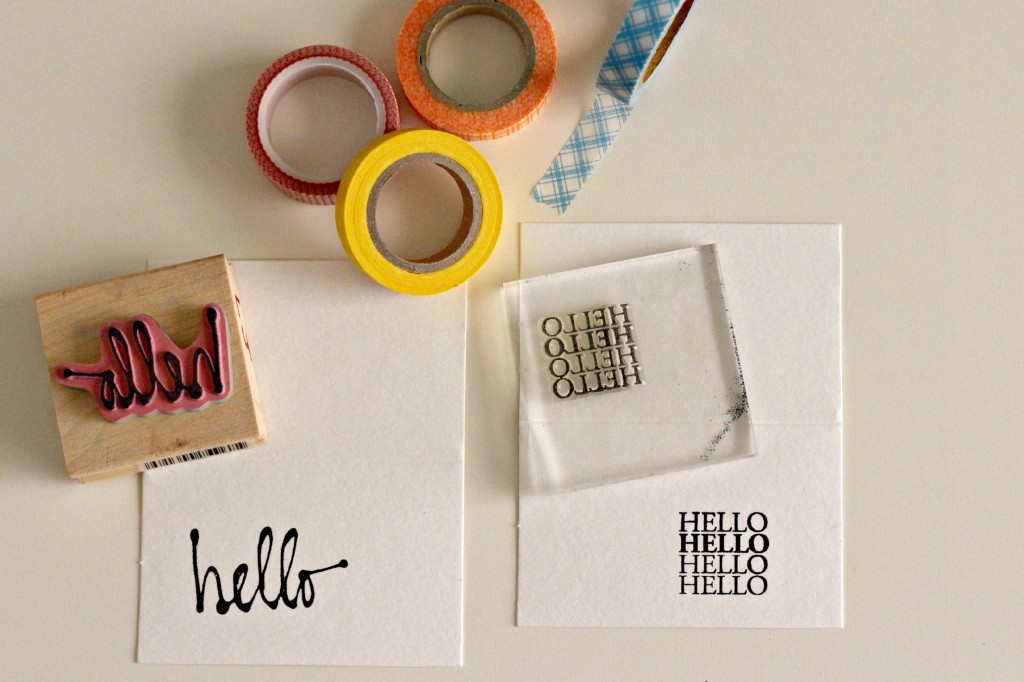 That was so fun and easy that I decided to make some cute little cards too.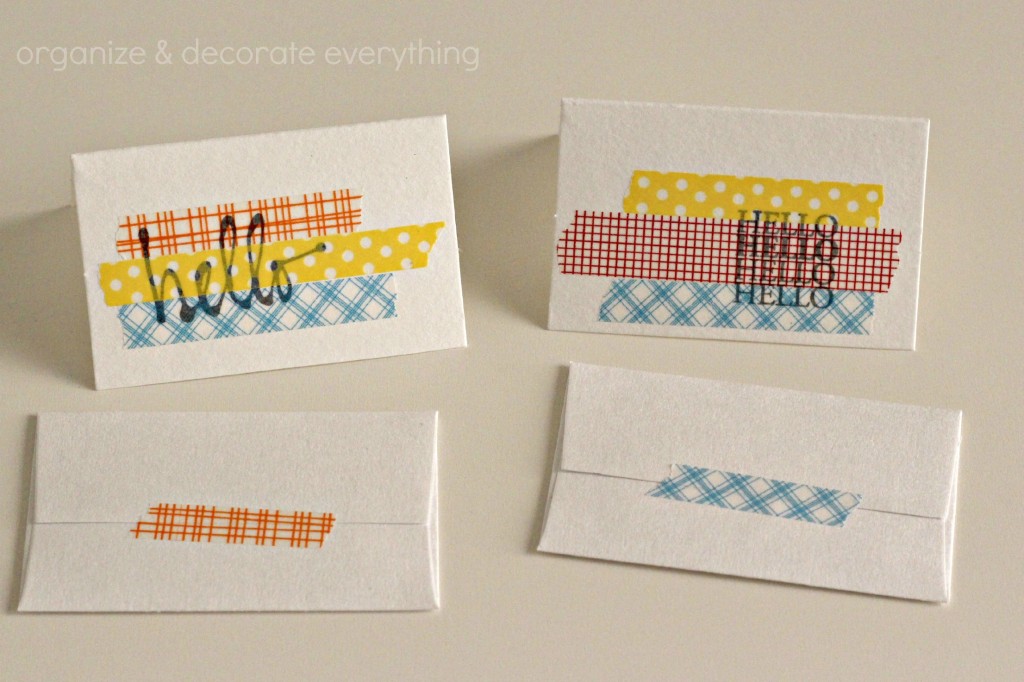 Who wouldn't want to receive one of these cards with a sweet little gift? Maybe you should make some this weekend.