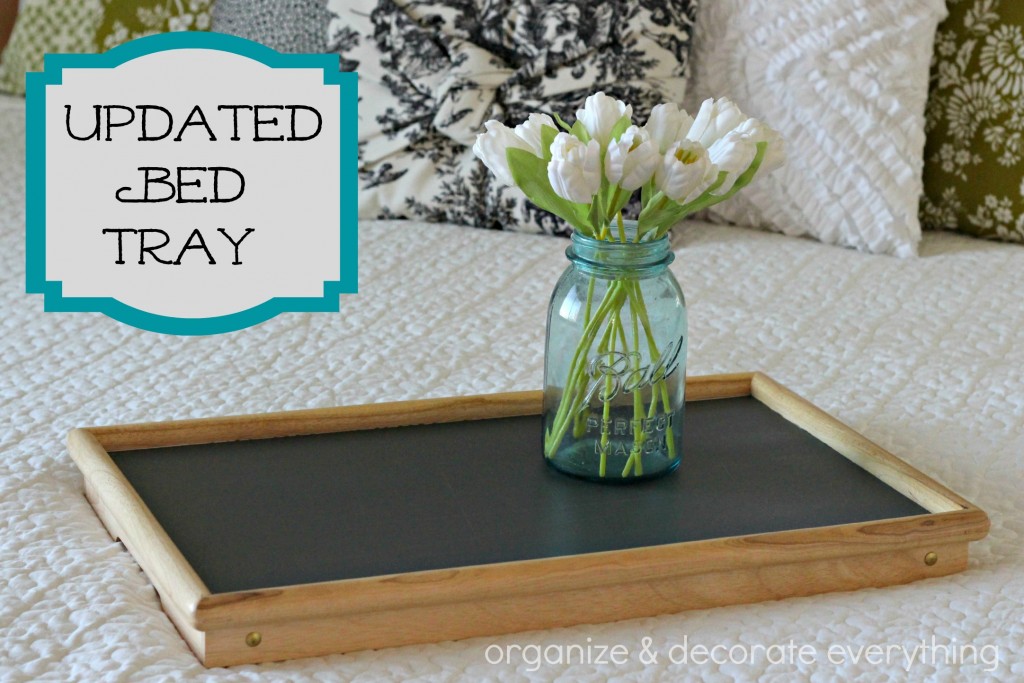 We use our bed tray a lot, when someone's sick, working in bed, or for a work surface almost anywhere. After a quite a few years it was looking pretty beat up. There wasn't anything wrong with it structurally but it had some cracks on the surface.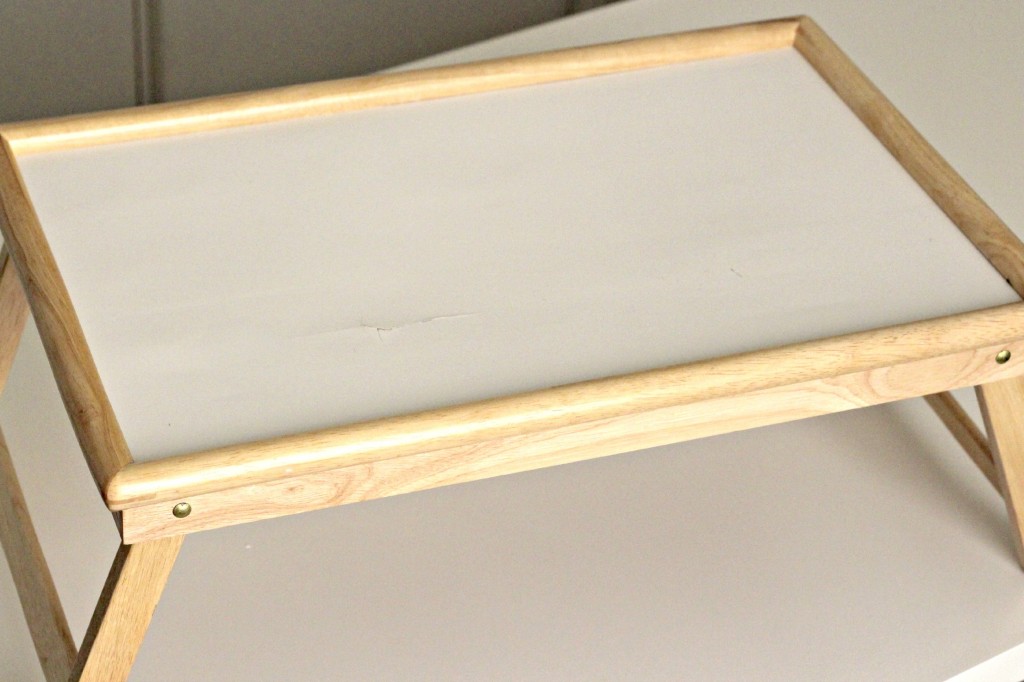 I had some chalkboard vinyl on hand so I decided to use it to cover the surface cracks. I like being able to update something and make it useful again without having to put much money into it.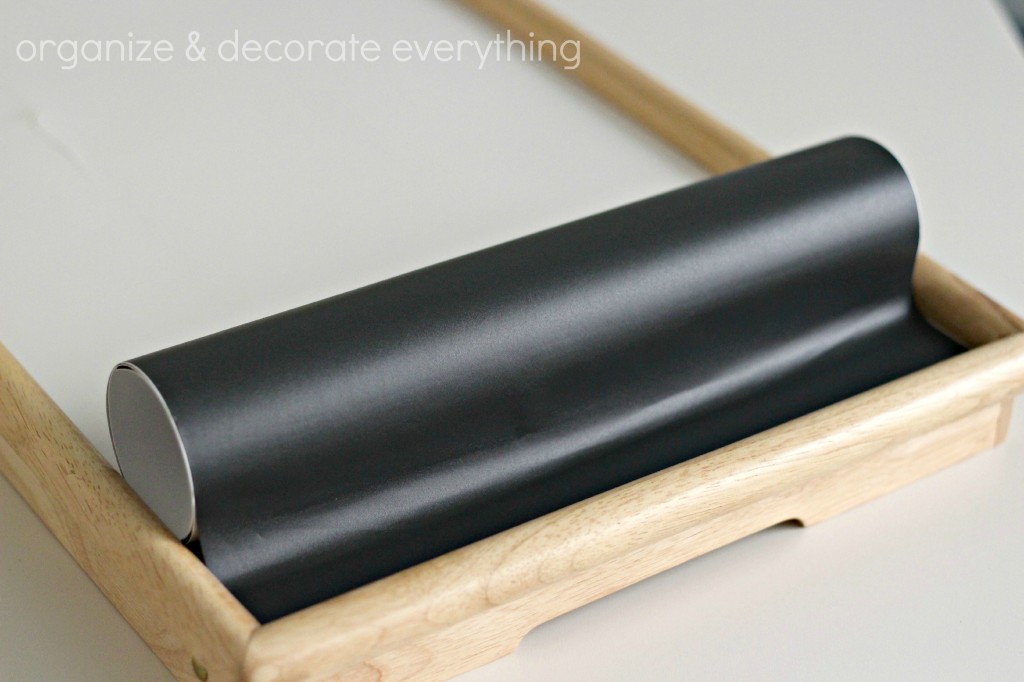 Use a credit card or some kind of store card to smooth the vinyl as you're applying it. Smooth out any bubbles and go over all the edges one last time.
I chose chalkboard vinyl but you could also use wallpaper, tile, scrapbook paper, fabric, place mat, etc. Use your imagination. I love being able to write notes on surfaces so the chalkboard vinyl was my obvious choice. Who wouldn't love getting breakfast in bed with a little note written on the tray?
It's a perfect surface for playing games especially if you have someone who's too sick to leave his bed.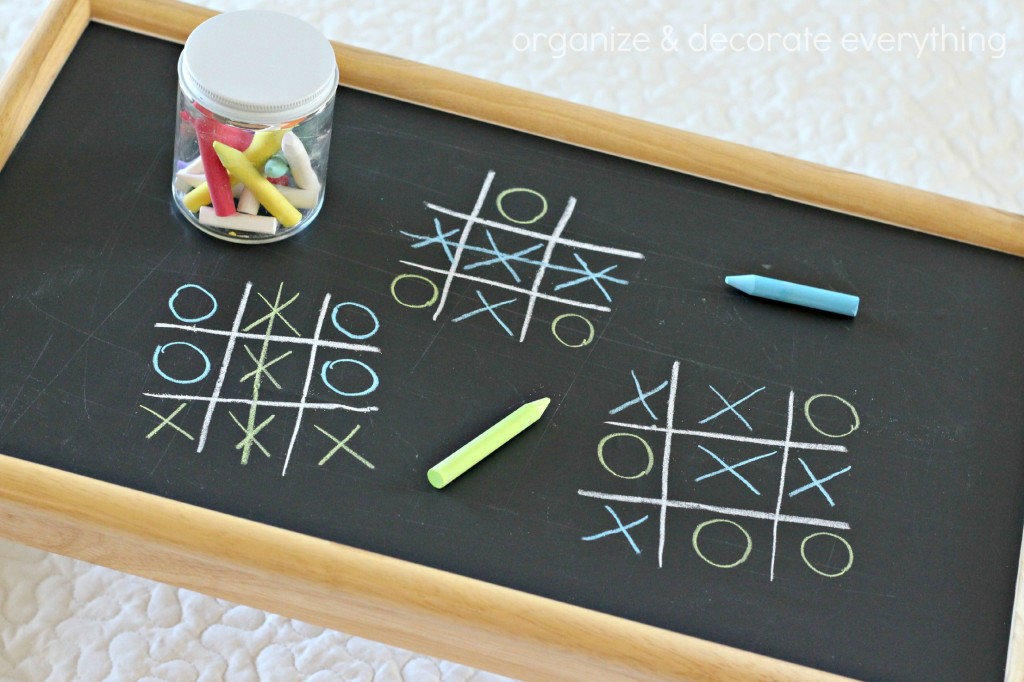 Or how about making a road and scenery for little cars. It's even better when your big sister makes it for you.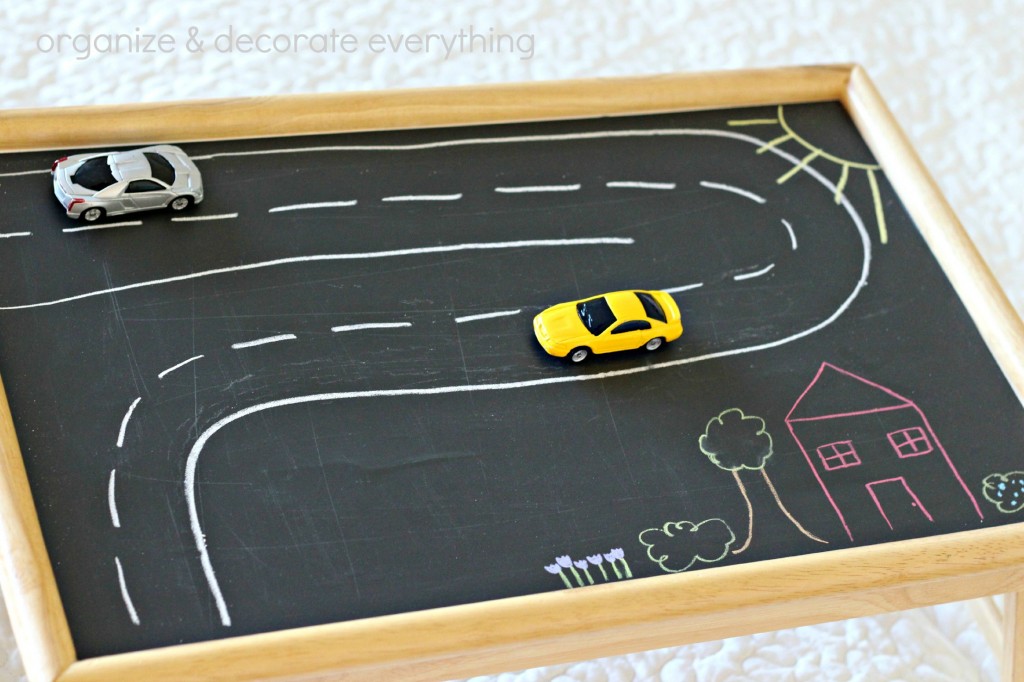 Such an easy update but one that is going to let us enjoy our bed tray for many more years.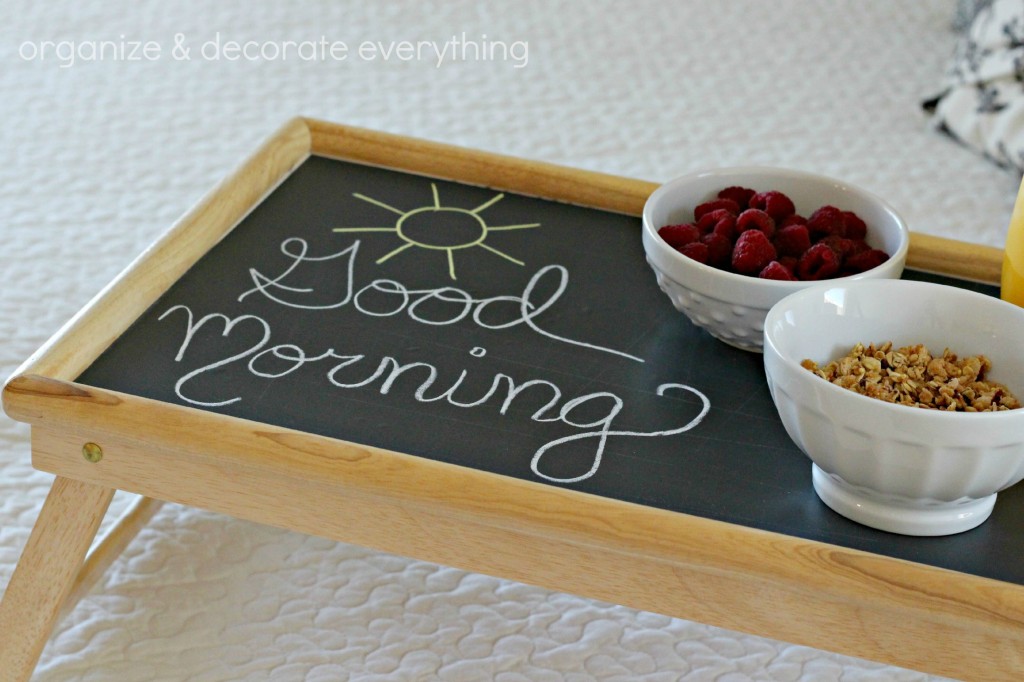 What do you have lying around that could use a quick and easy update?