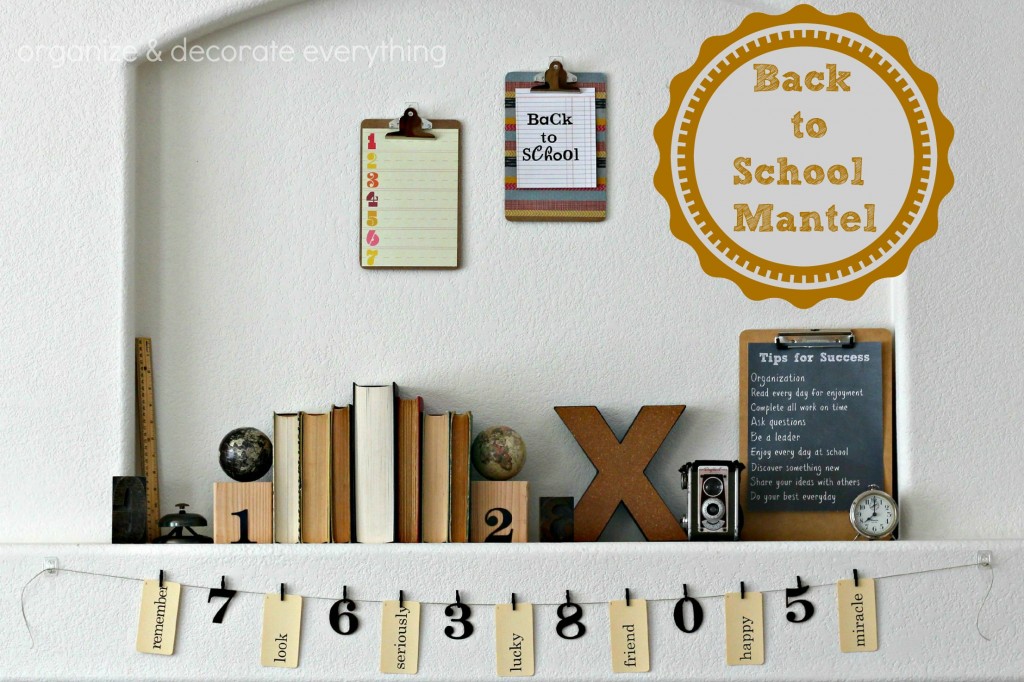 I can't believe how long it's been since I've changed up my mantel. You know I'm busy if I don't have time to decorate my favorite area of my home. I wanted to create a Back to School mantel but didn't feel like I had a lot of the supplies needed. I took a look around my house and in my craft room and was able to come up with enough things to fill the mantel. I'm always surprised what I'm able to find that will work. Look around, I'm sure you'll be pleasantly what you're able to find too.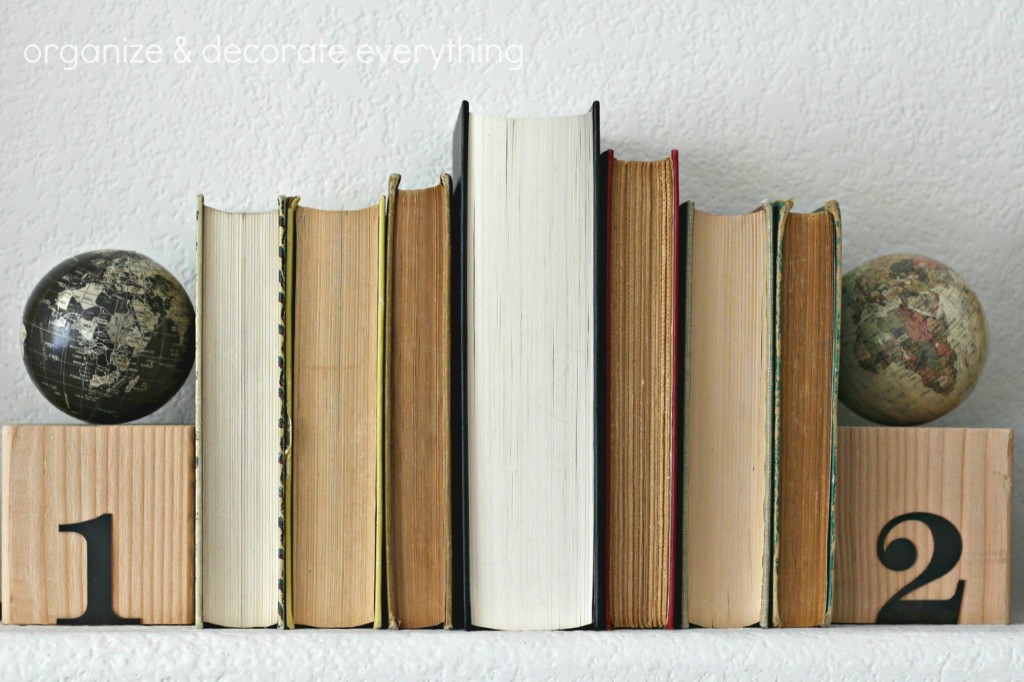 I started with a few books I had on my book shelves. Most of these are from yard sales and thrift stores. I turned then around because I liked the uniformity of the pages. I cut some plain blocks of wood as book ends then topped them small globes. I had some metals numbers for scrap booking and used them to decorate the front of the blocks.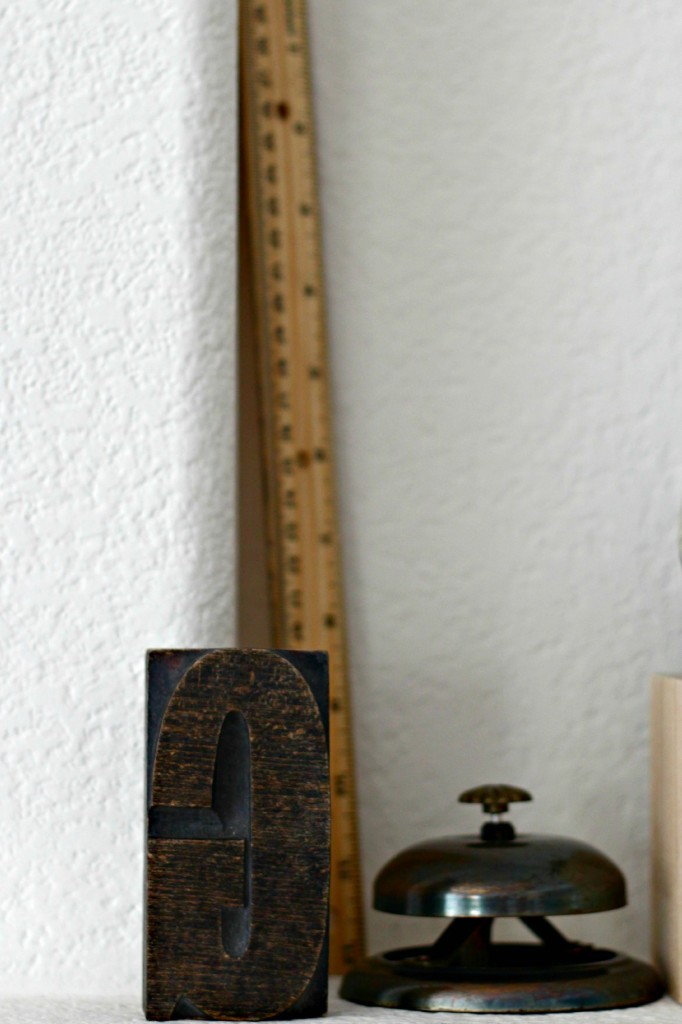 I have a few letterpress typeset letters I purchased from an antique store years ago. I added a ruler from my kids homework box and a bell I use for decorating.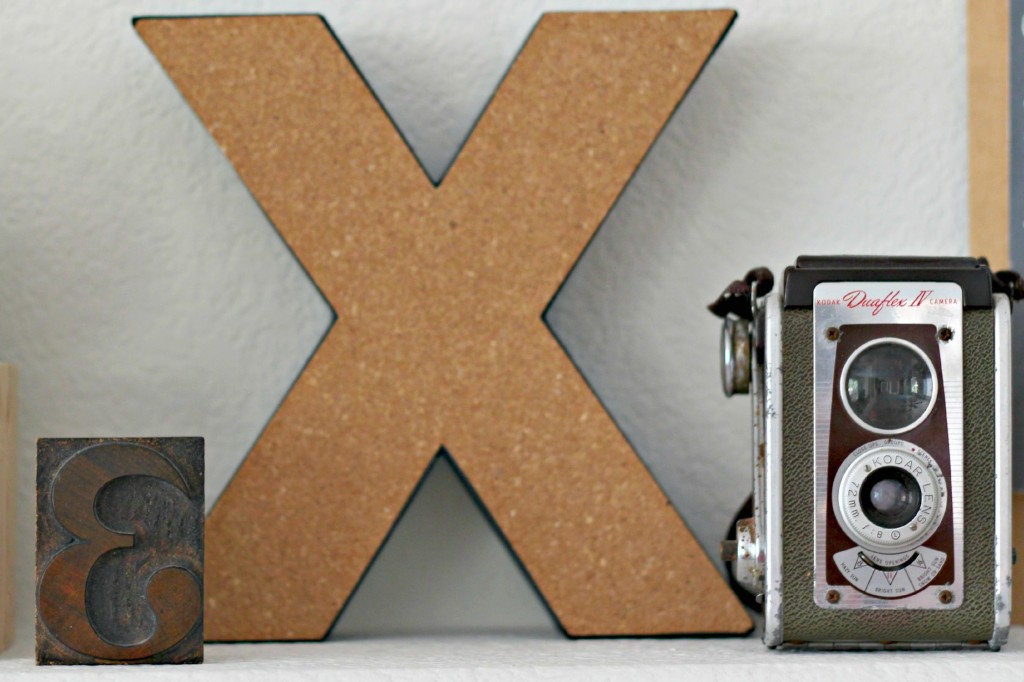 I found an old camera a few years ago and have been using it in decorating throughout my house ever since. I'm on the look out for a couple more. The cork covered X was found at Target just a few weeks ago.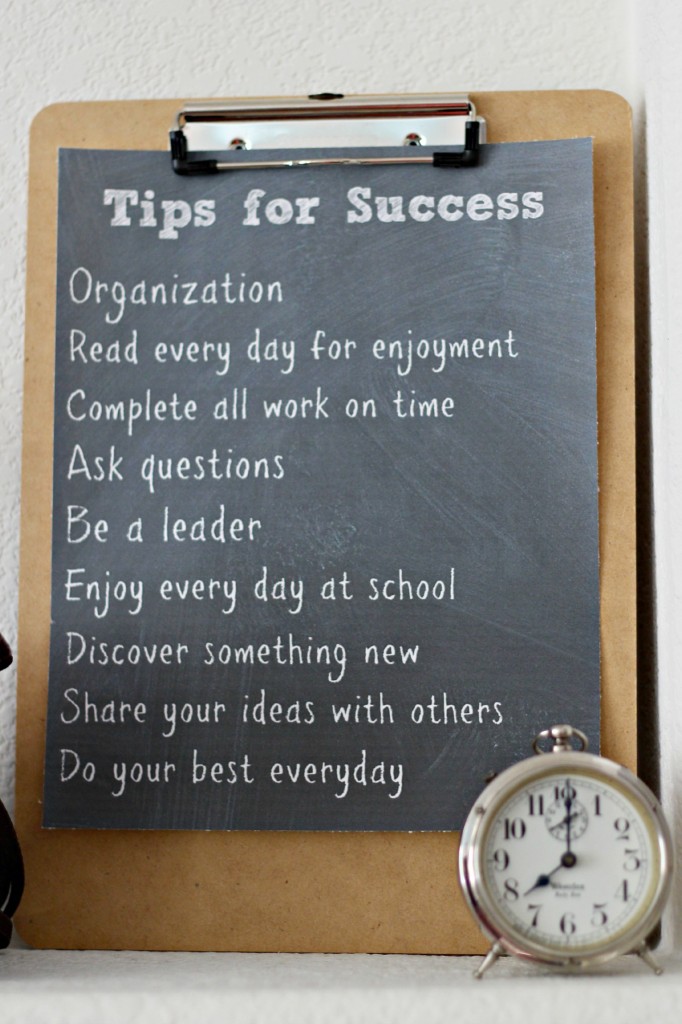 Clipboards are one of my favorite organizing and decorating supplies. It holds the printable I made for my kids for Back to School. You can print off one for yourself in this post. The little clock is one of my favorite finds from a thrift store.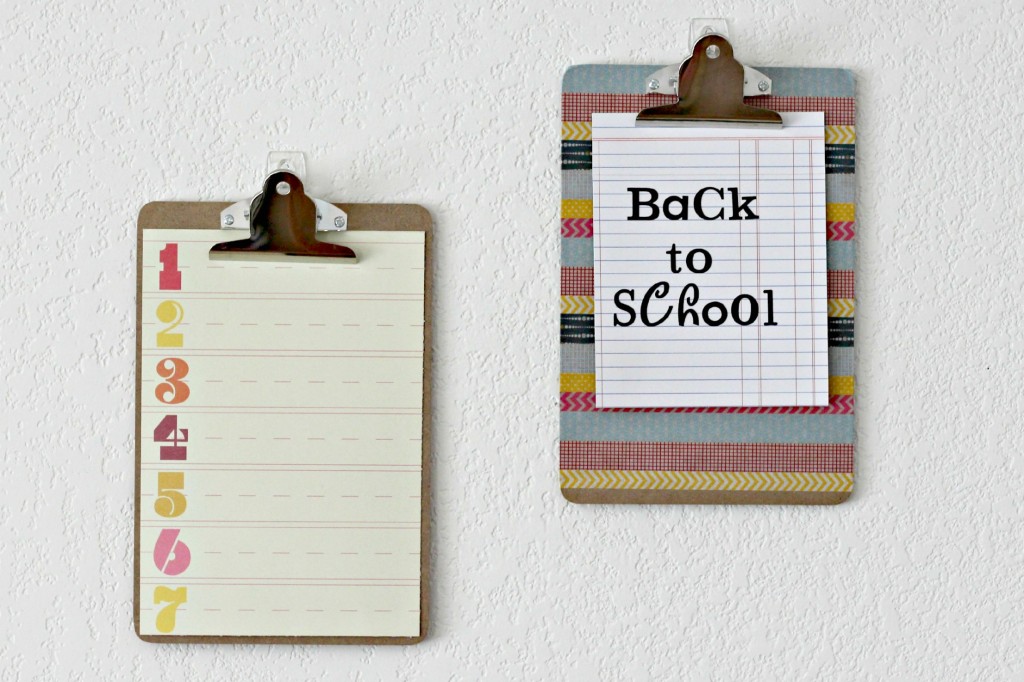 I hung 2 smaller clipboards above the mantel. You can see in this post how I covered the right one in washi tape.The left one is holding a cute piece of scrapbook paper.

The banner was fun to make using flashcards and the rest of the metal numbers. I attached them to the bakers twine with itty bitty clothespins.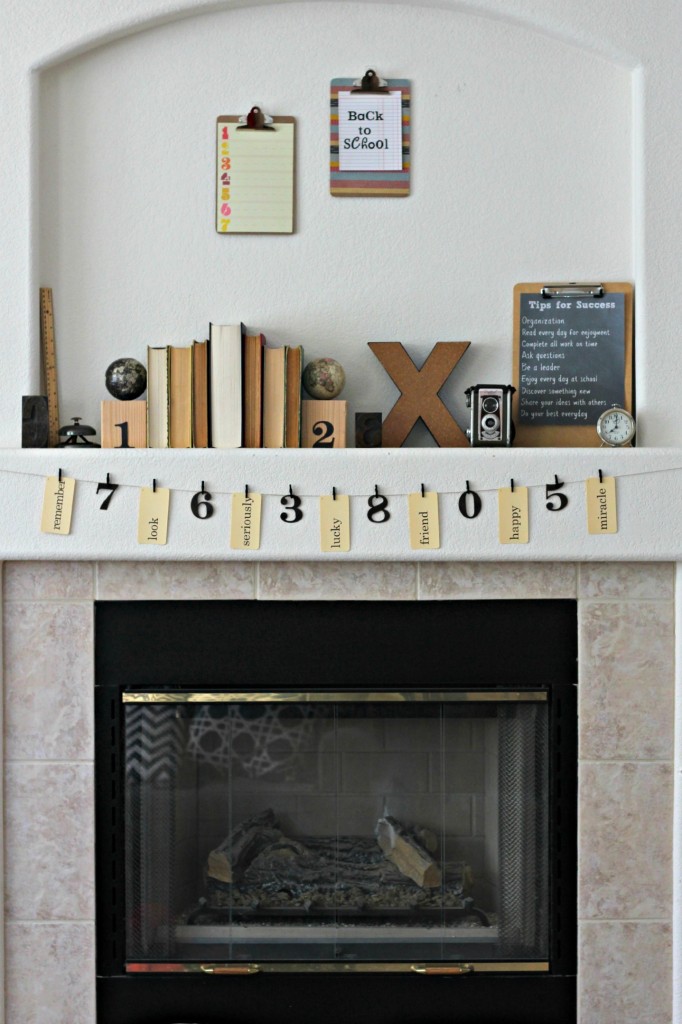 The kids really like the mantel and it's been a good reminder that Back to School is right around the corner. Now I just need to come up with a table centerpiece for our Back to School dinner. I guess I'll be looking around the house more.
You might also like: