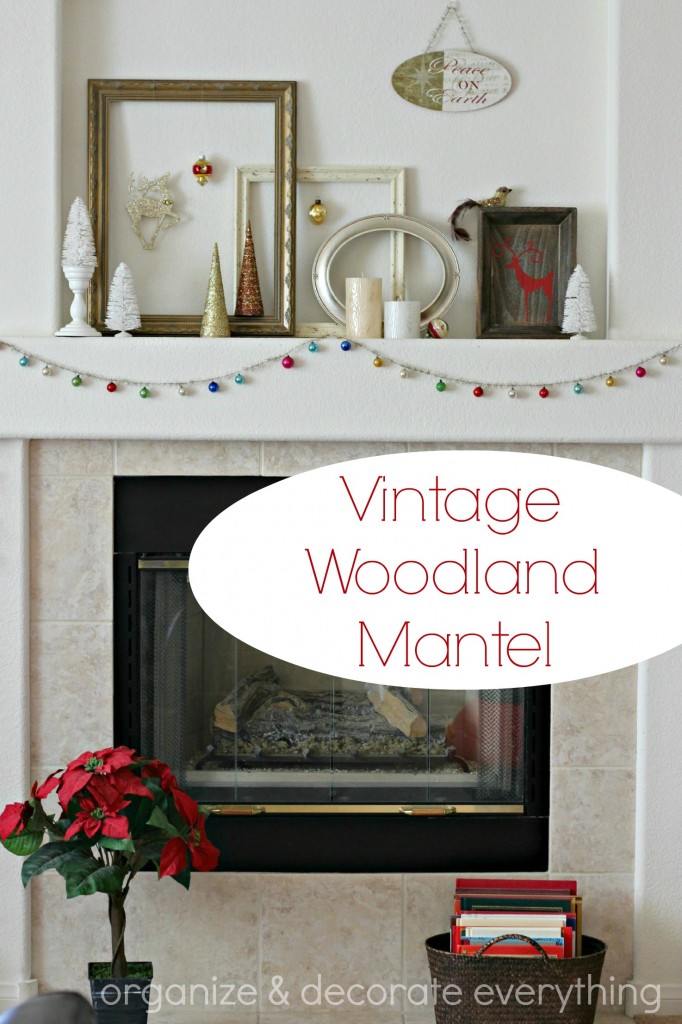 I like to mix up my Christmas decor a little every year. This year I decided to go with a Vintage Woodland theme. I had a slight problem though, we moved a few months ago and I got rid of at least 5 Christmas totes. I really didn't remember what I still had until I opened the totes. I knew the colors I wanted to use were: red, gold, silver, and a little white. Another challenge: I am spending $0 on Christmas decorations this year.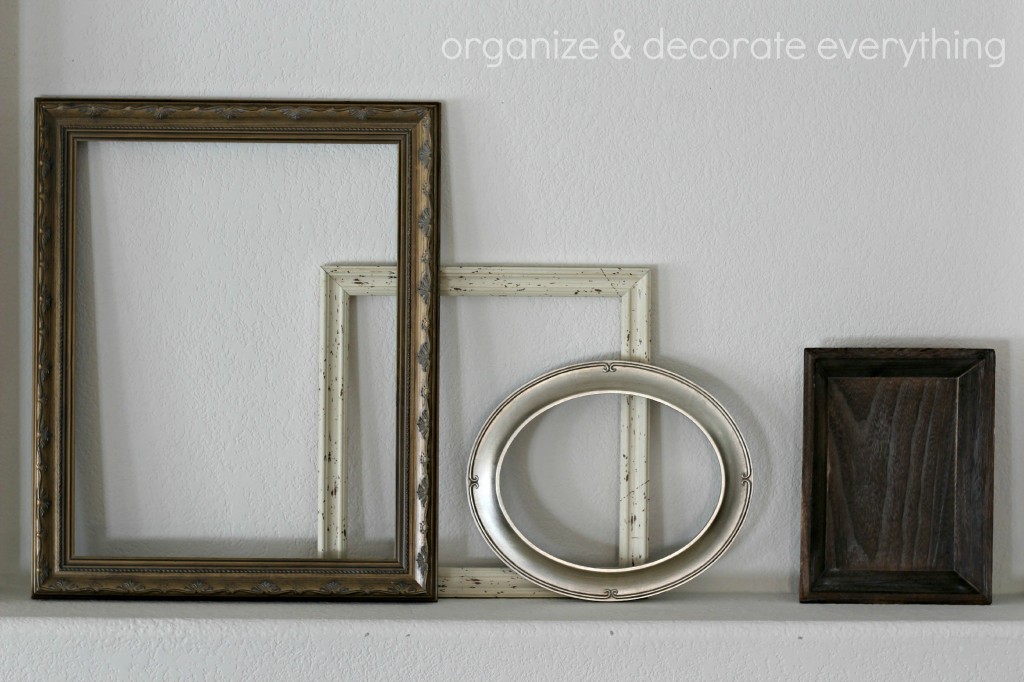 I started out with non Christmas items I had in my craft room. Use frames, mirrors, trays, shutters, books, etc. as a base when decorating your mantel. I used these 3 frames and a small wood tray. All of these frames had been purchased at a thrift store. Arrange them until you like the look.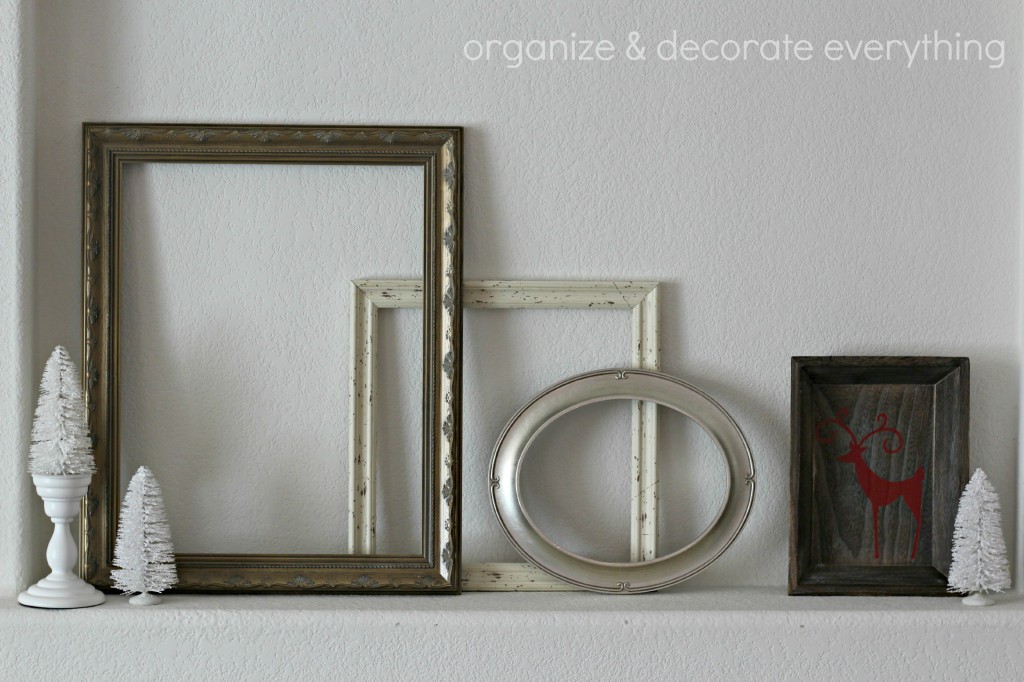 Once you have your base, start experimenting with items you know you want to include on your mantel. I knew I wanted to include the white bottle brush trees so I started with them. I placed one on a candlestick to give it height. Then I added a red vinyl deer to the wood tray.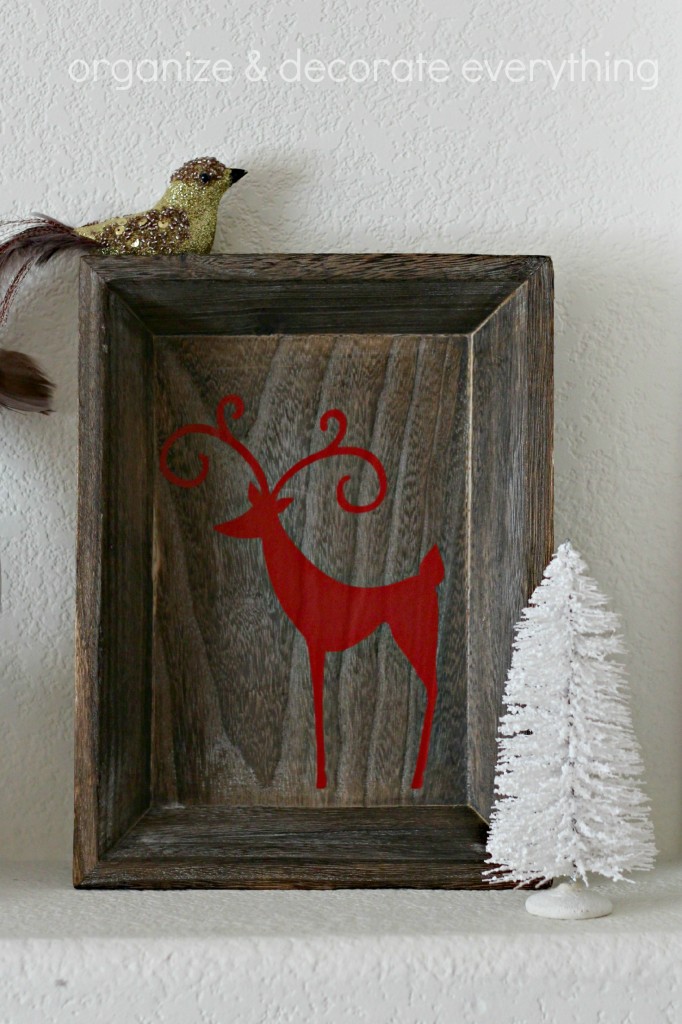 Here's a close-up of the deer tray. I love the simplicity of it. I added a glittery bird ornament sitting on the top corner of the tray.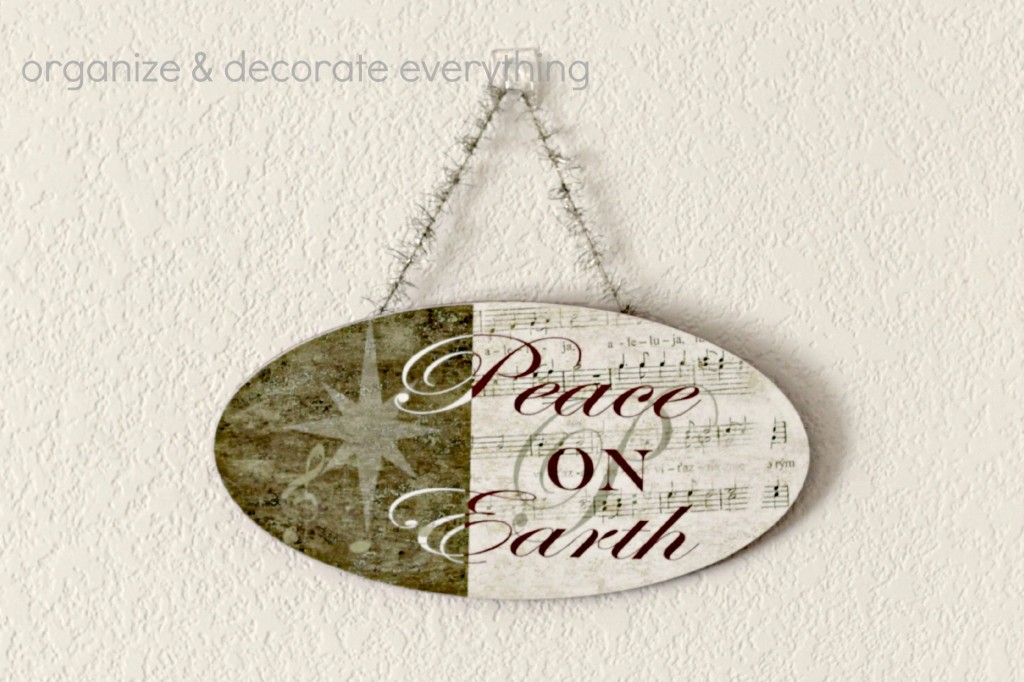 I had an empty space on the right side of the wall above the mantel so I added a little plaque in the theme colors. I hung it from some beautiful vintage tinsel.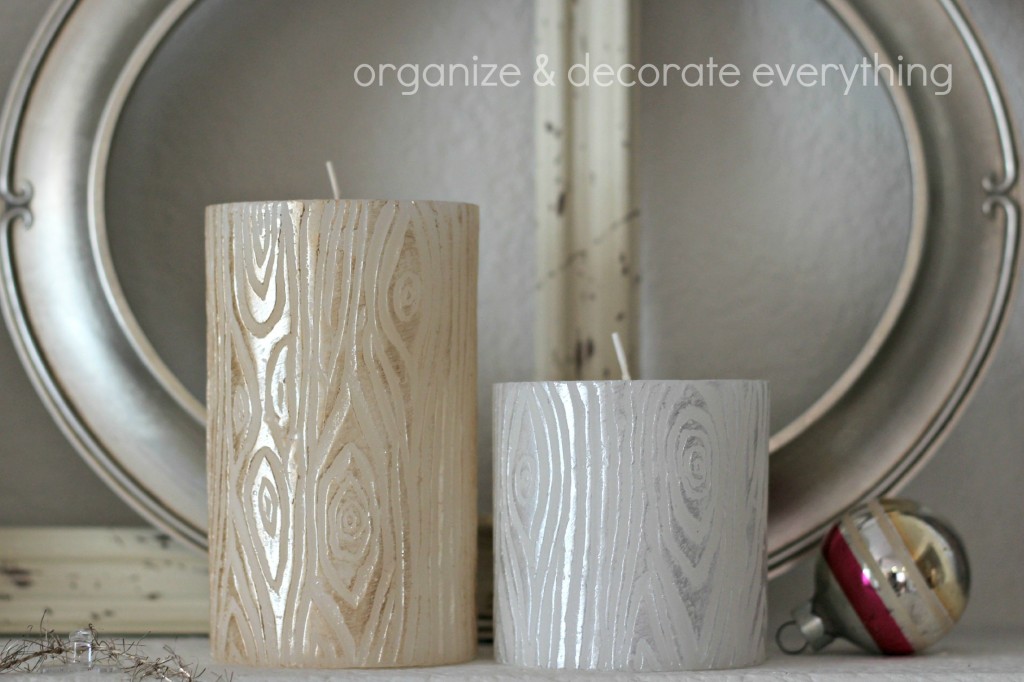 Then I found the faux bois candles in my craft room and added them in front of the oval frame. I usually use these candles for Winter decor because of their color. I love the way they look and think I'll try making some of my own. I'll let you know if it works.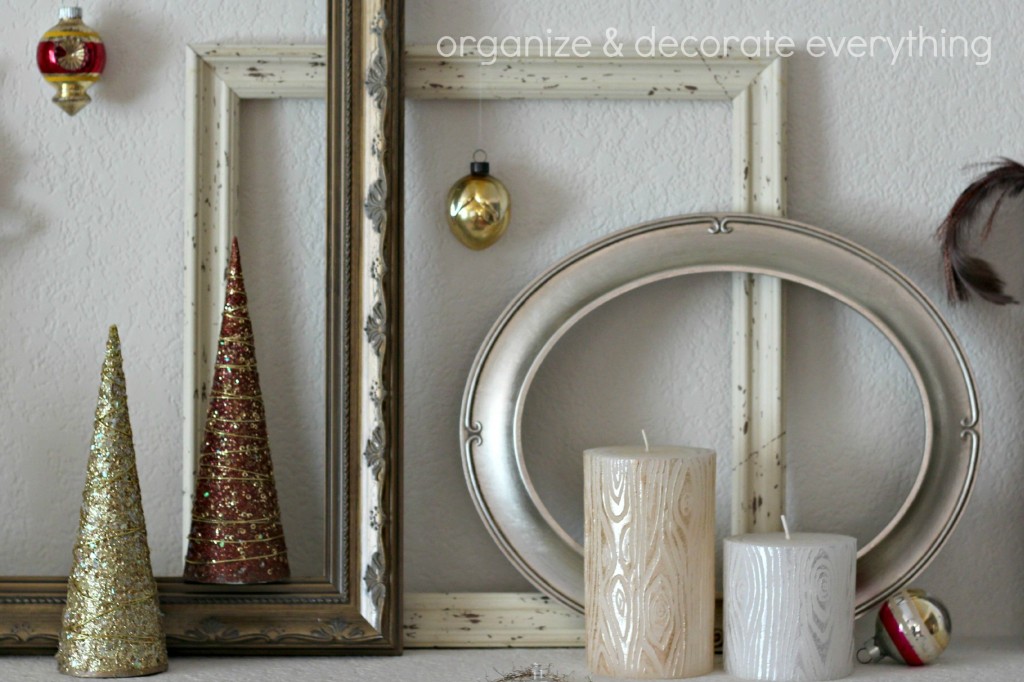 I added some glitter cone trees in red and gold and a few vintage ornaments here and there. I hung 2 from the frames using fishing line.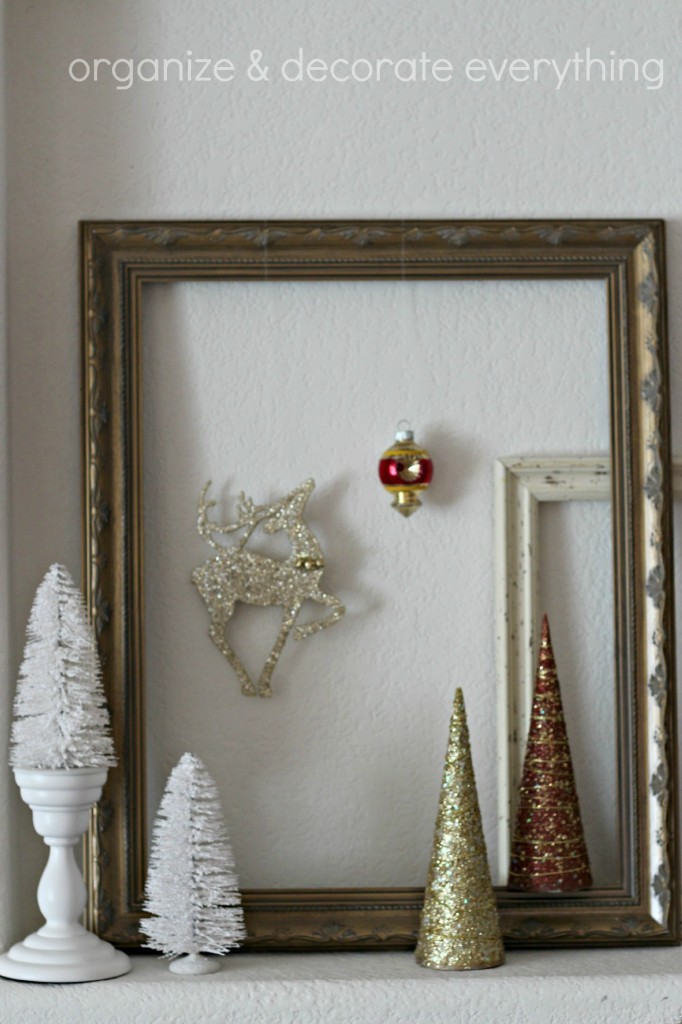 The glitter deer ornament came from Dollar Tree a few years ago. Isn't it awesome?! I'm always surprised what I can find at the dollar store.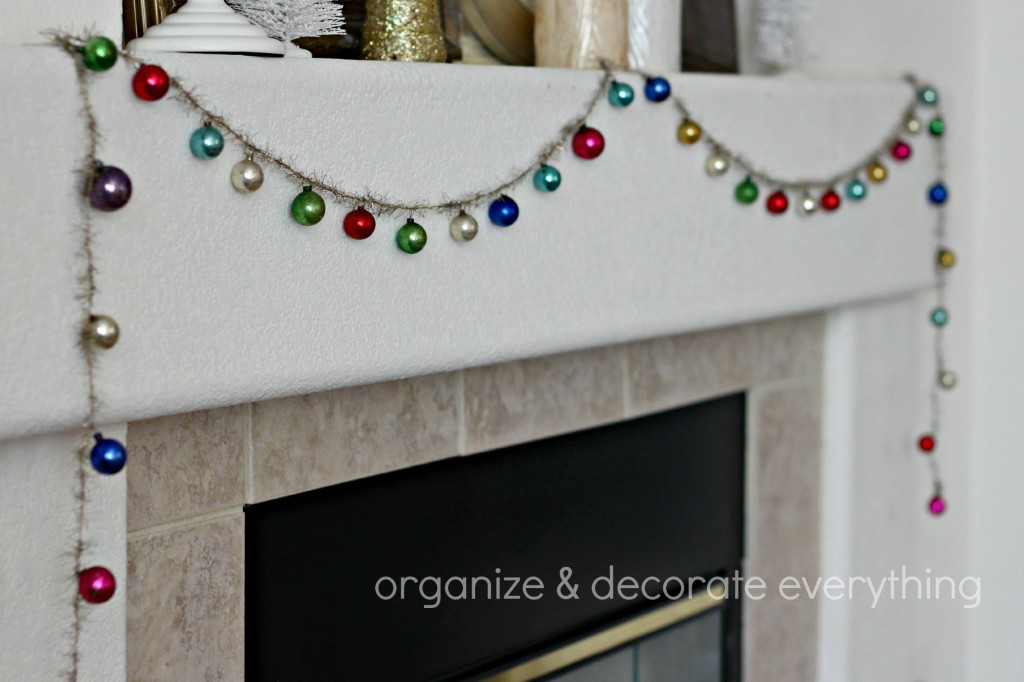 My favorite thing on the mantel this year is the vintage garland. It's tinsel with small vintage balls hanging from it. I hung it using clear Command hooks. Since I'm renting I can't put holes in the walls so I love using these Command hooks.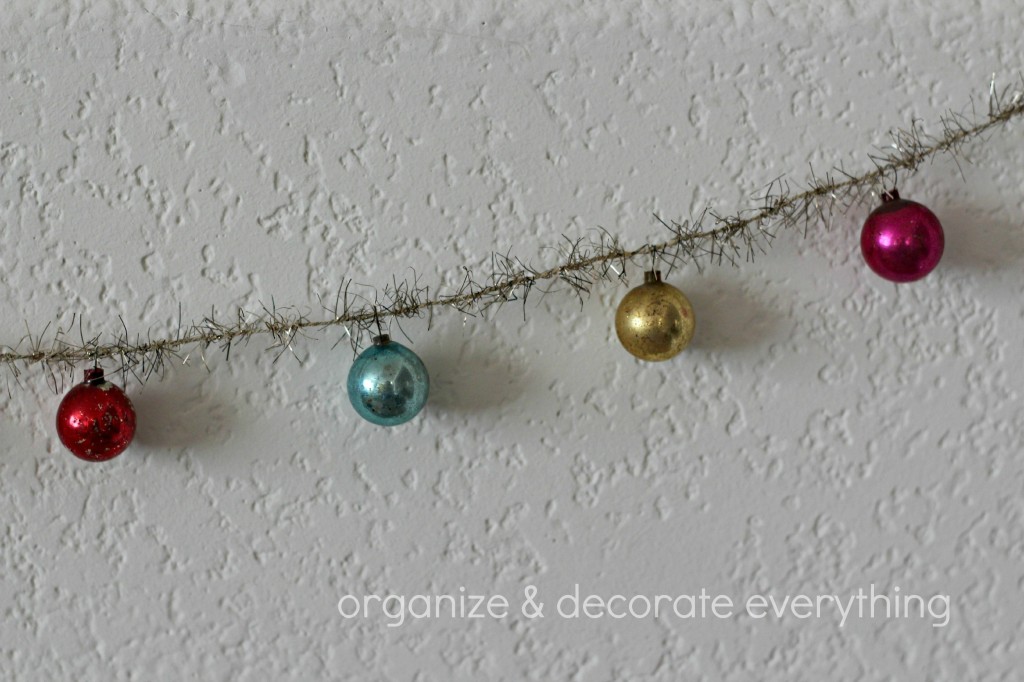 Here's a close-up of the chippy vintage balls that I'm in love with.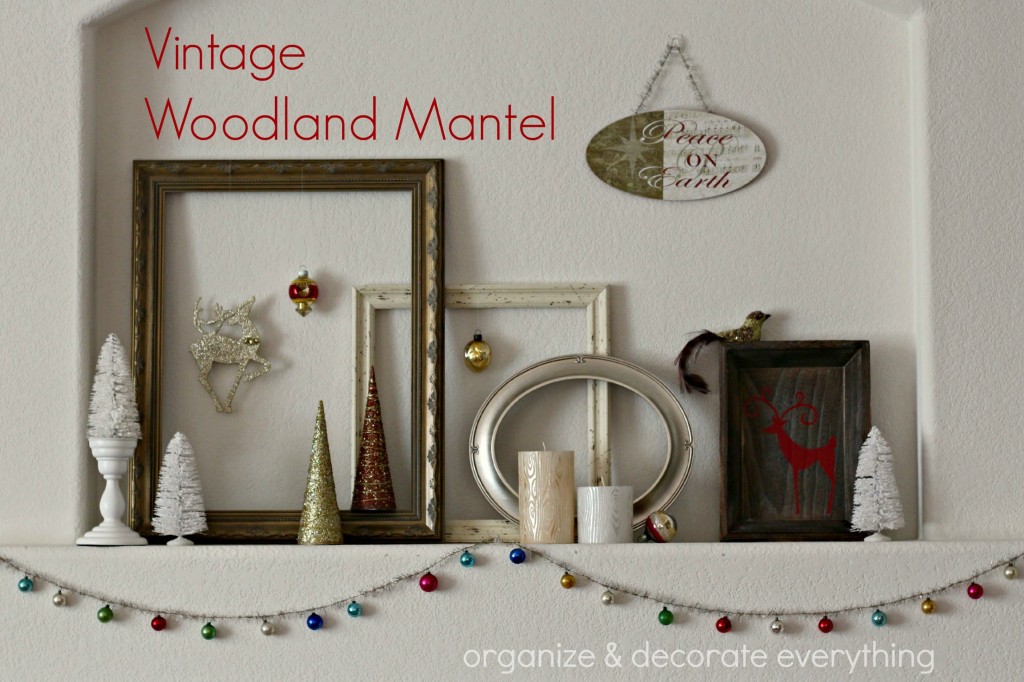 So, that's my mantel for this year. Having a $0 decorating budget is a little freeing. Let's see if I can pull it off in the rest of the house.