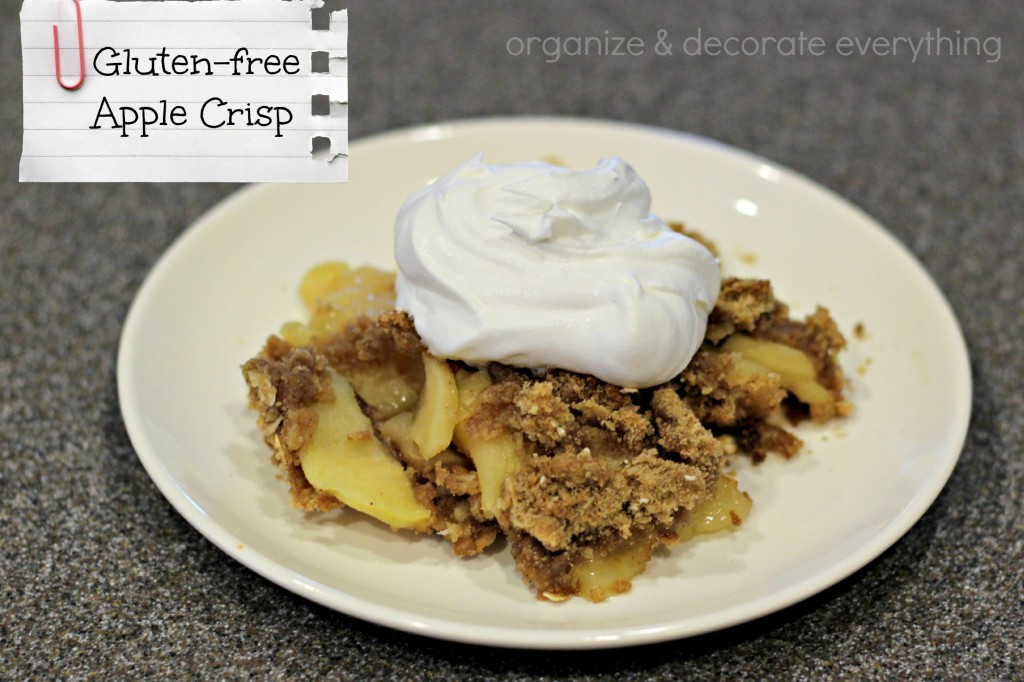 I wanted to make a gluten-free dessert for Thanksgiving and decided an apple crisp would be perfect.
The only problem is that I don't like peeling, coring and slicing the apples. Good thing I had dehydrated apples in my food storage.
Ingredients:
5 cups dehydrated apples (or about 8 apples)
8 cups water
1 T. cornstarch
1/4 cup sugar
1 1/2 cup packed brown sugar
1 cup gluten free flour (I use Bob's Red Mill)
1 cup gluten free quick oats (Bob's Red Mill)
1/4 tsp. Xanthan gum
2 tsp. cinnamon
1/2 tsp. nutmeg
2/3 cup softened butter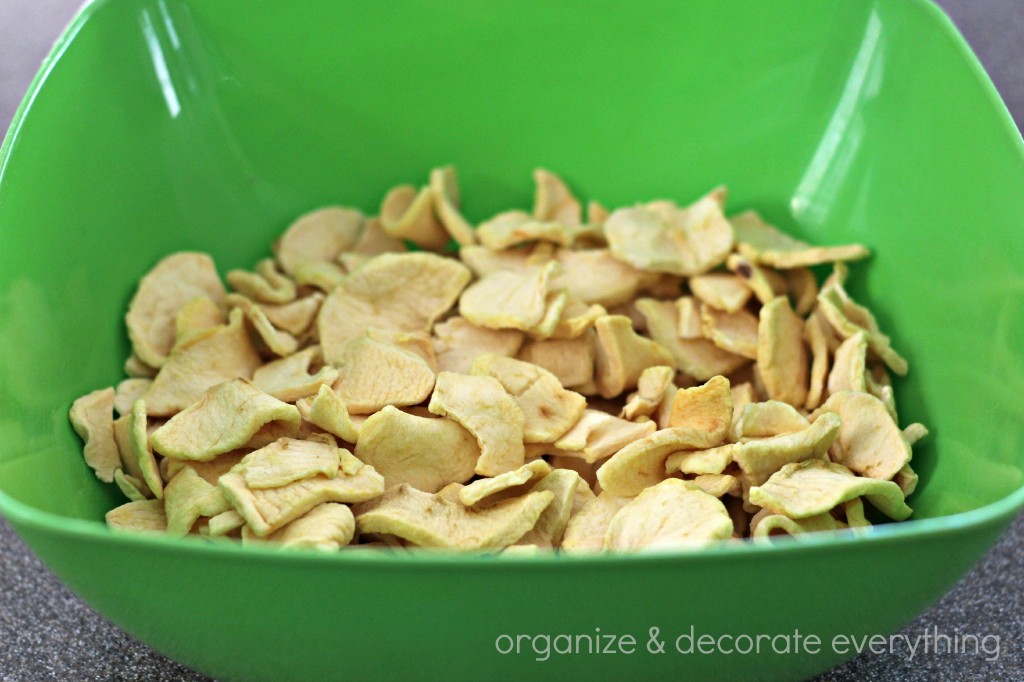 Reconstitute the dehydrated apples in 8 cups of water. This will take about 2 hours.
(If you are using fresh apples, skip this step)
Save 1 cup of the water after apples are soft then drain off the rest.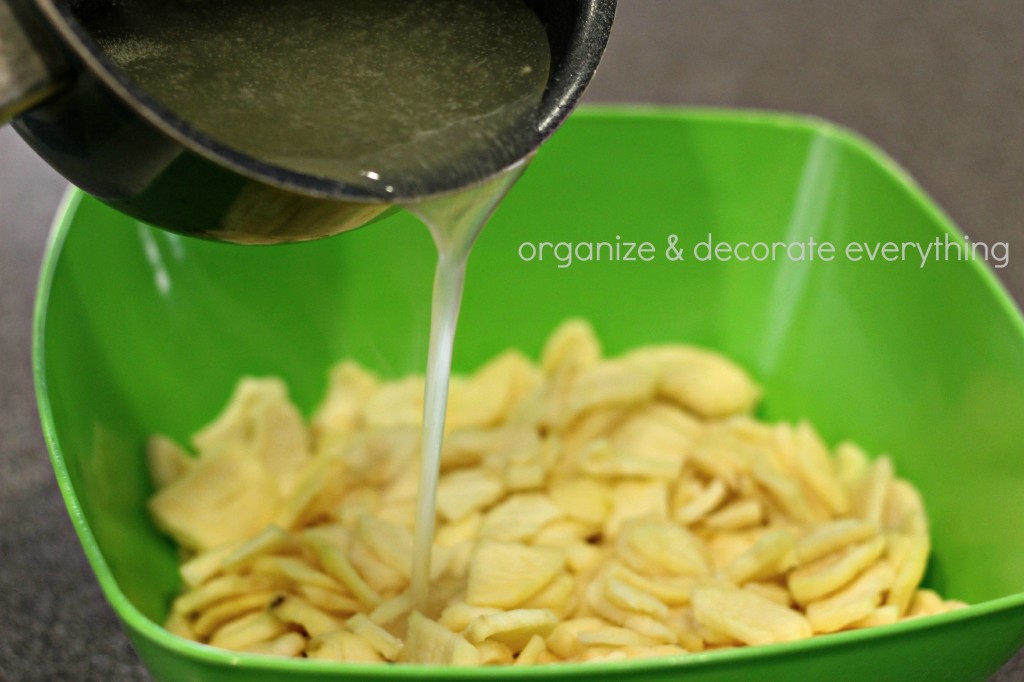 Thickened reserved water with cornstarch and sugar. Heat until thick and bubbly.
Add to apples and stir well. Pour apples into a greased 9 x 13″ pan.
Topping: Thoroughly mix brown sugar, flour, quick oats, cinnamon and nutmeg.
Cut in the butter. Sprinkle over apples.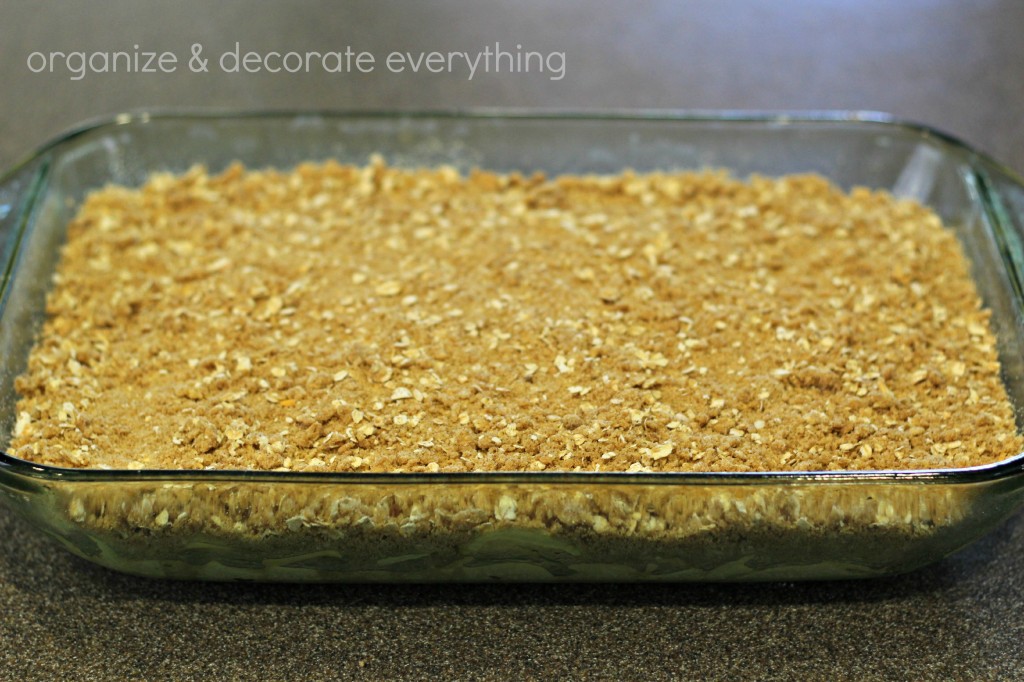 Bake at 375 degrees for 30 minutes or until apples are tender and topping is golden brown.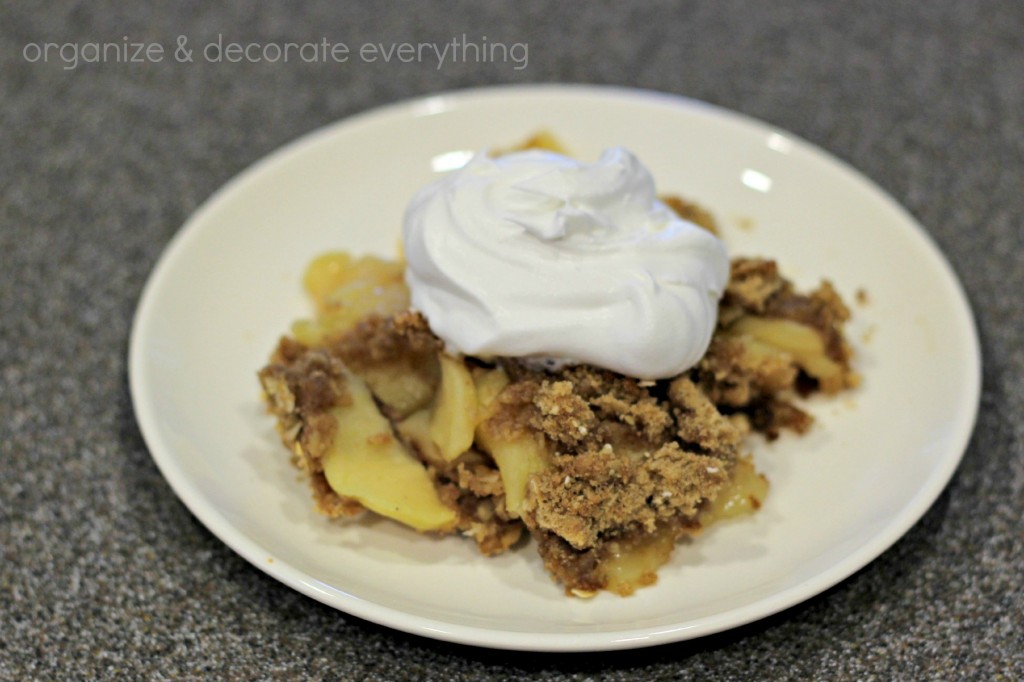 Serve with ice cream or whipped topping. Enjoy!!!
This recipe is delicious using regular flour and oats also, just omit the Xanthan gum.