I bought some vintage ornaments a few years ago. They remind me of the ones that were on my Christmas tree when I was a child. I try to do something different with them every year.
This Christmas my decorating is very simple. I used faux pine pieces and shaped them in a circle to place around the bottom of the chandelier.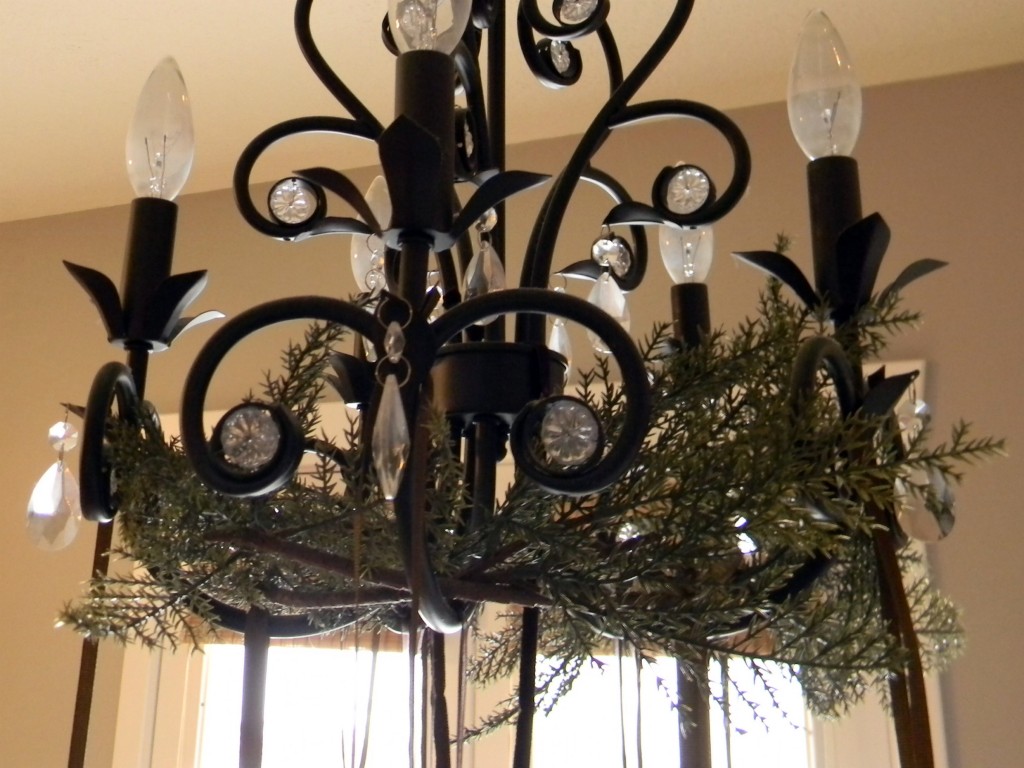 Then I hung the vintage ornaments by brown ribbon (I just used what I had).
Aren't they beautiful? I love everything about them. Maybe one day I'll have enough for a whole tree.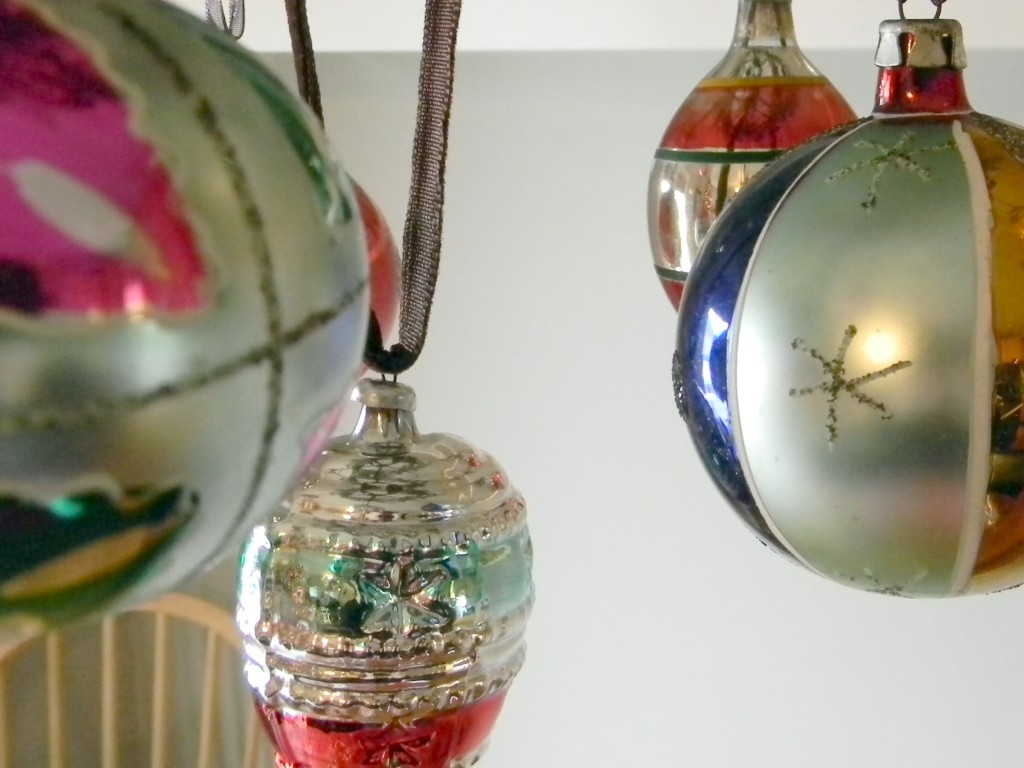 Here's one more look. You can see our Advent Calender for this year in the background.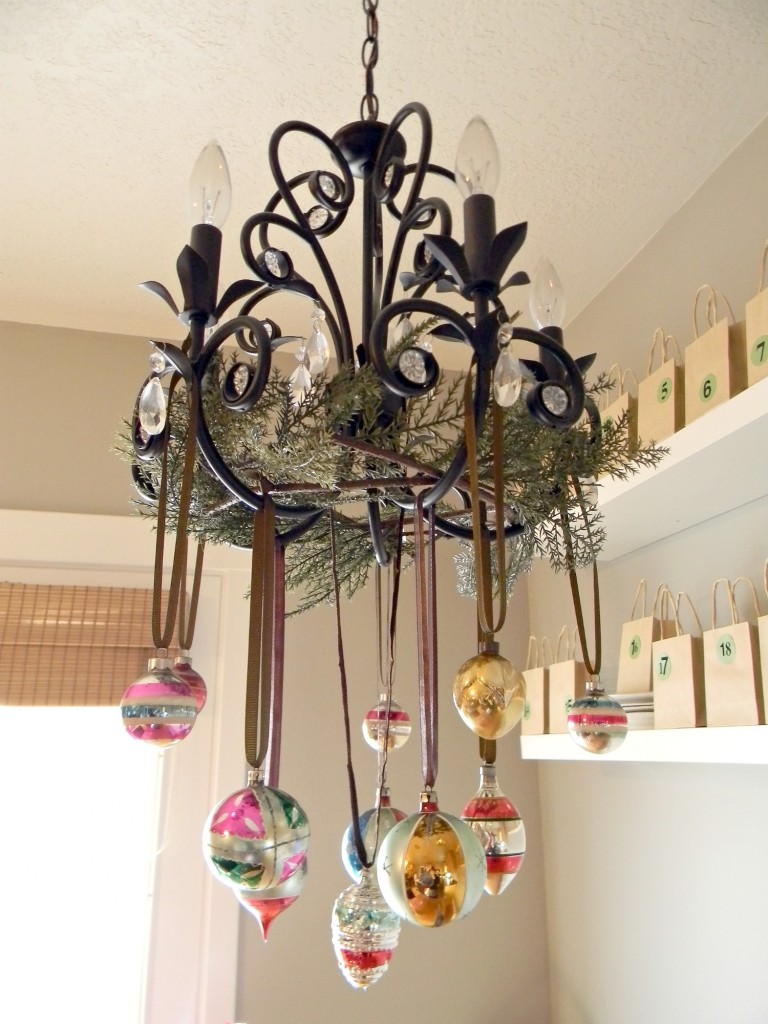 Are you finished decorating for Christmas? I usually add a little here and there until the week of Christmas. I love decorating this time of year.