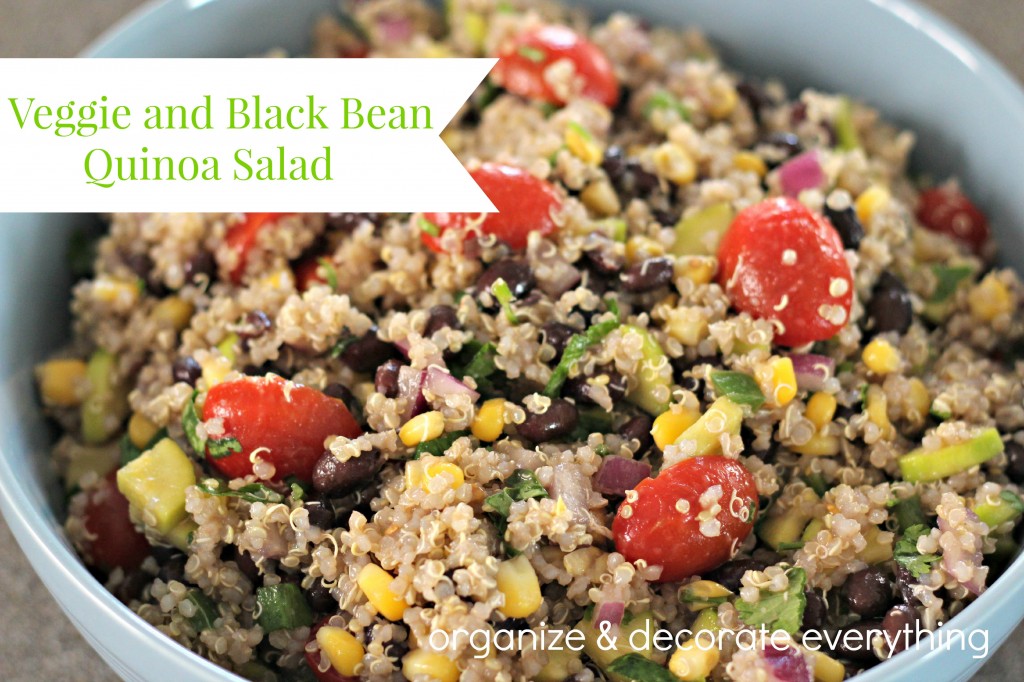 I've been making a lot more dishes using quinoa. The bonus is that most of my family likes it. If you knew how picky my kids and hubby are you would know this is a big deal. Finding things for my picky family to eat is a lot of effort but worth it if I don't have to cook 2-3 separate dinners every night. I made this Veggie and Black Bean Quinoa Salad full of flavor and food that my family will eat.
Ingredients:
1 cup uncooked quinoa, rinsed well
1/2 teaspoon salt
2 cups water
1/4 cup diced red onion
2 tablespoons lime juice
1 15 ounce can black beans, drained
1 zucchini, chopped
1 cup frozen corn, defrosted
1 carton cherry tomatoes, halved
1 jalapeno, seeded and chopped
1/4 cup chopped cilantro
3 tablespoons olive oil
Rinse quinoa in cold water. Drain well. Combine quinoa, water and salt in a large saucepan and bring to a boil. Reduce heat, cover and simmer 15-20 minutes or until quinoa is tender. Remove from heat and let sit for 5 minutes. Place in a large bowl and fluff with a fork so it will cool quicker.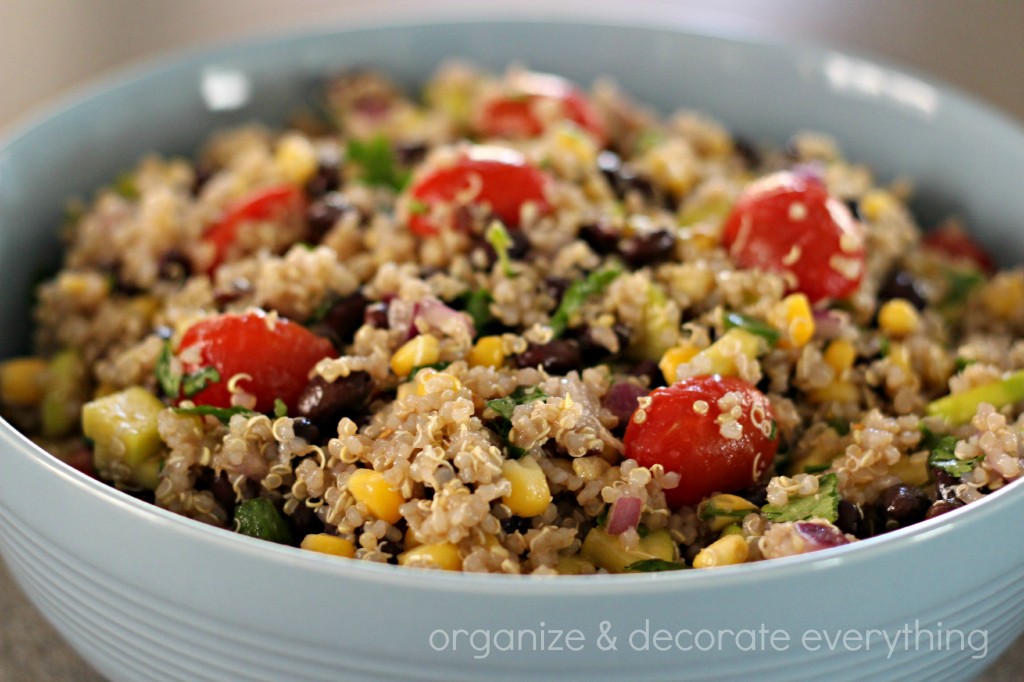 While the quinoa is cooking, prepare the rest of the salad. Mix the black beans, corn, tomatoes, zucchini, jalapenos, cilantro and oil in a large bowl.
When the quinoa has cooled, add to salad mixture. Then add the red onion and lime juice and mix well. Add salt, more oil or lime juice to taste. Serve at room temperature. Refrigerate leftovers.
If you like this recipe you should also try the Mediterranean Quinoa Salad.