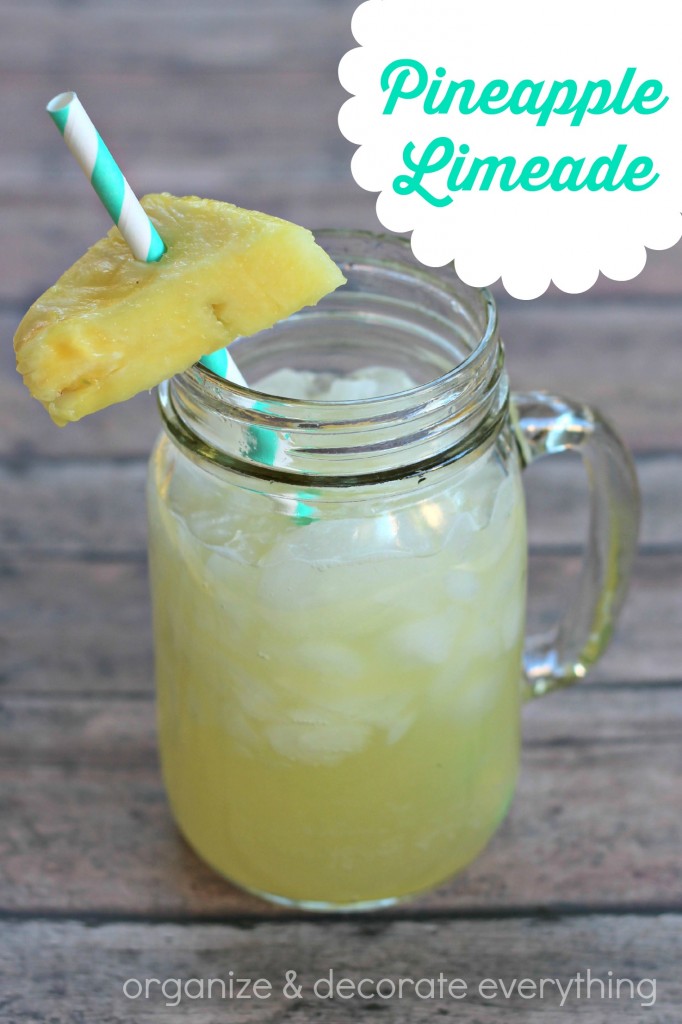 I love relaxing on the patio in the evening while sipping a delicious Summer drink. This Pineapple Limeade is one of my favorites. It's a little tart and not overly sweet. Just the way I like it!
Ingredients:
6 cup pineapple juice, chilled
1 cup lime juice
1 cup sugar
2 liters sparkling water, chilled
Lime or pineapple slices, if desired
In large pitcher, mix juices and sugar. Pour half of mixture into another large pitcher.
Just before serving, stir 1 liter sparkling water into each pitcher. Serve over crushed ice. Garnish with lime or pineapple slices.
Check Out These Related Posts