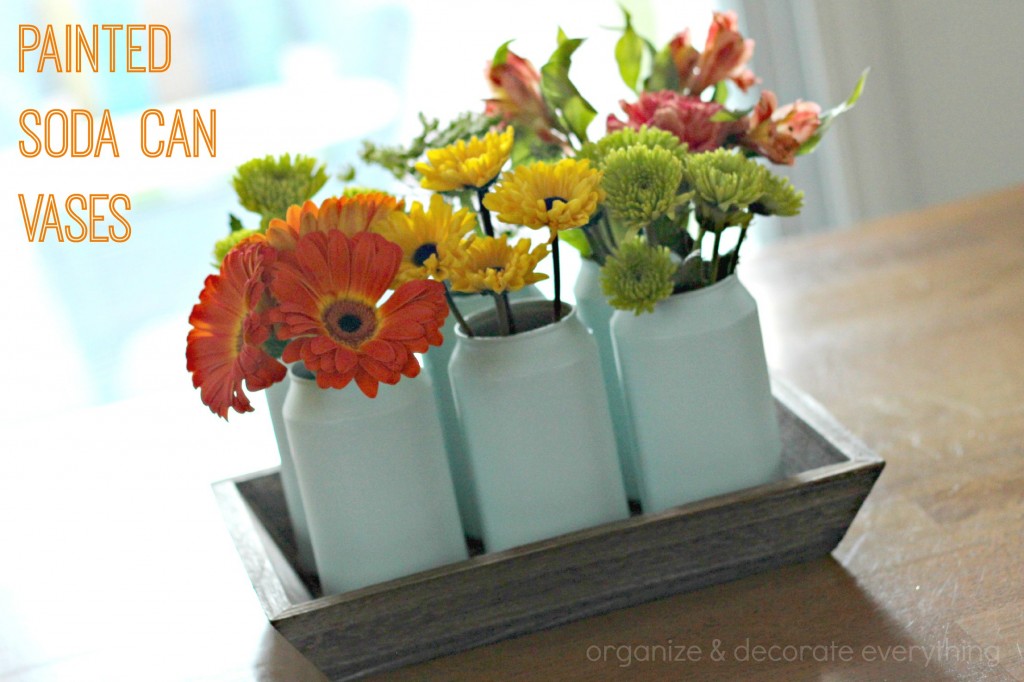 Spray painting makes me happy! And painting things that would other wise be thrown away makes me even happier. I love taking everyday items and turning them into something lovely and usable. Who would've thought a soda can could look so awesome?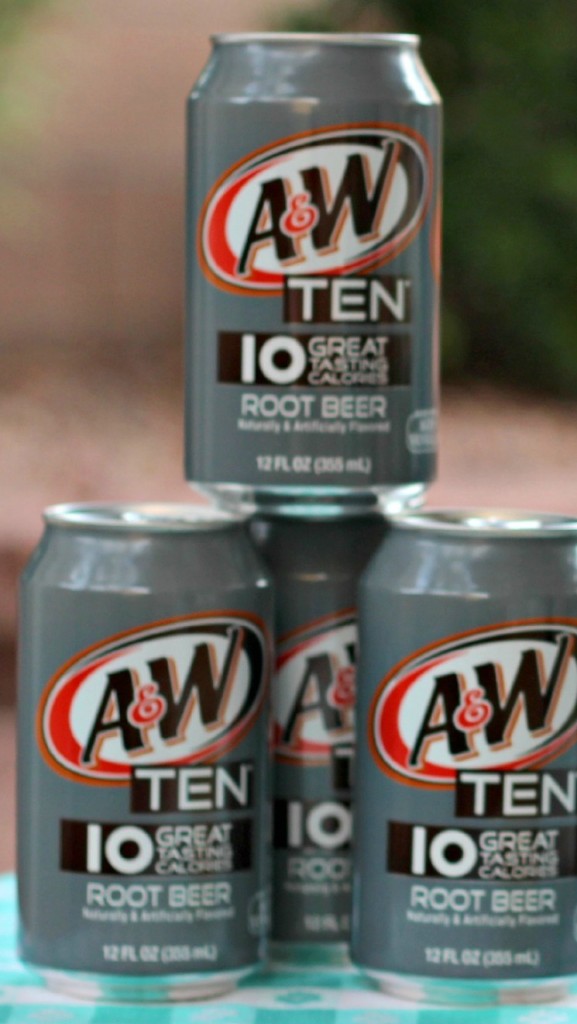 I used a regular can opener to take the top off the soda can. It comes off easily and leaves a smooth edge.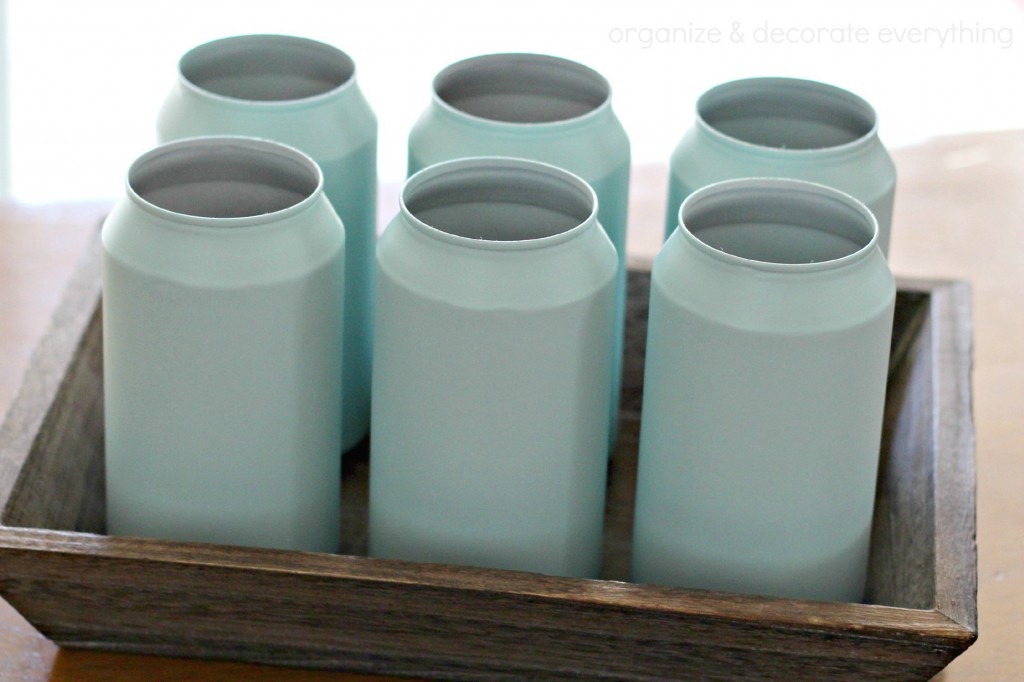 First I primed the cans then painted them using Valspar Flat La Fonda Mirage. I love this color. It's going to be so easy mixing these new vases into my Spring and Summer decor, actually I'll probably use them for Fall and Winter too. They fit perfectly in this wood tray which together make a pretty awesome centerpiece for our dinner table.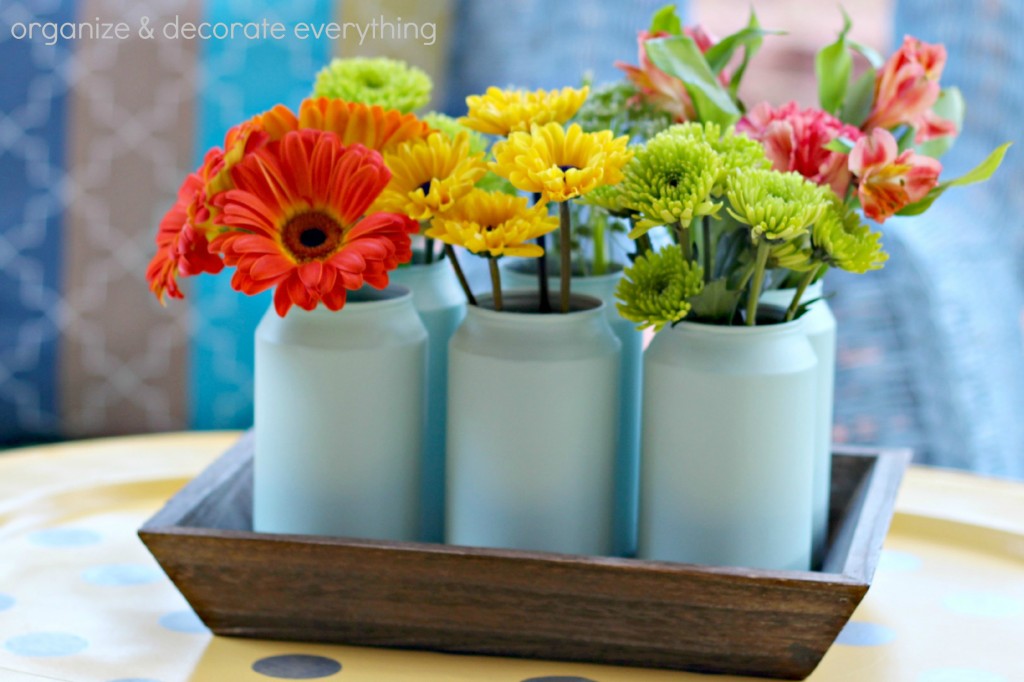 I love fresh flowers but don't have many in my yard right now so I picked some up at the grocery store for only $5. They look lovely in my new soda can vases. They look pretty good on the back patio too. It's been cloudy all day and the lighting was really bad in the house so I moved them outside.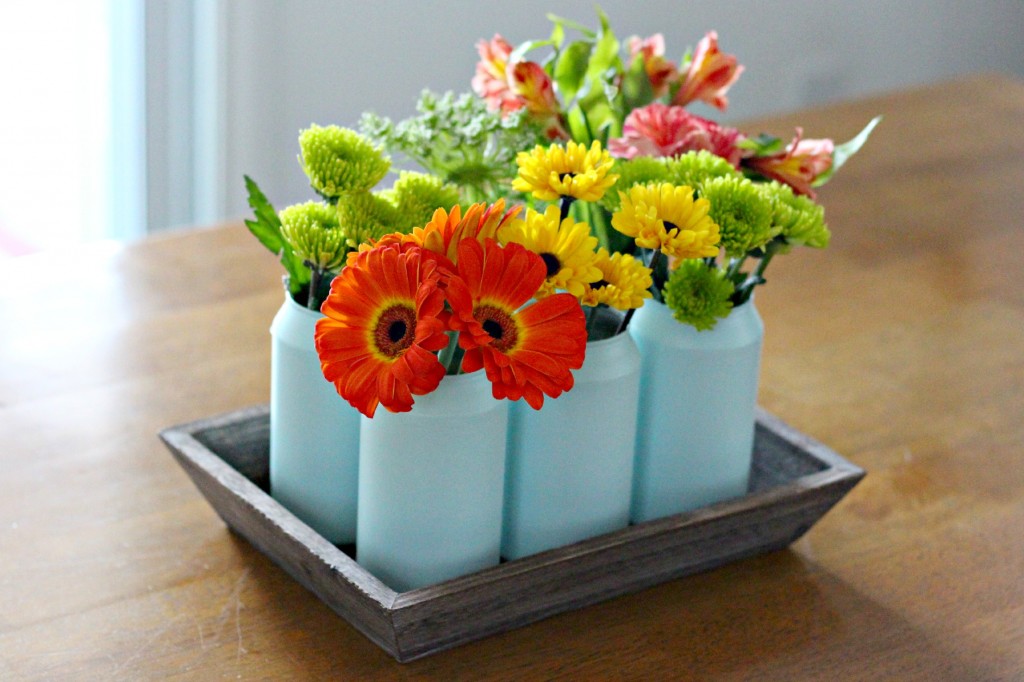 These painted cans would be great for organizing too. I can see them organizing pens and pencils on a desk, paint brushes in a craft room, and makeup brushes in the bathroom. They would also be great holding eating utensils for a picnic.
What have you re-purposed by painting lately?
Do you like this post? Check out these Coke Bottle Flower Vases.