This post is part of the 31 Days of Organizing and Cleaning Hacks series. Click over to the main page to see all 31 posts (they will be added daily).
Use the Back of Door and Cabinets to extend your storage space.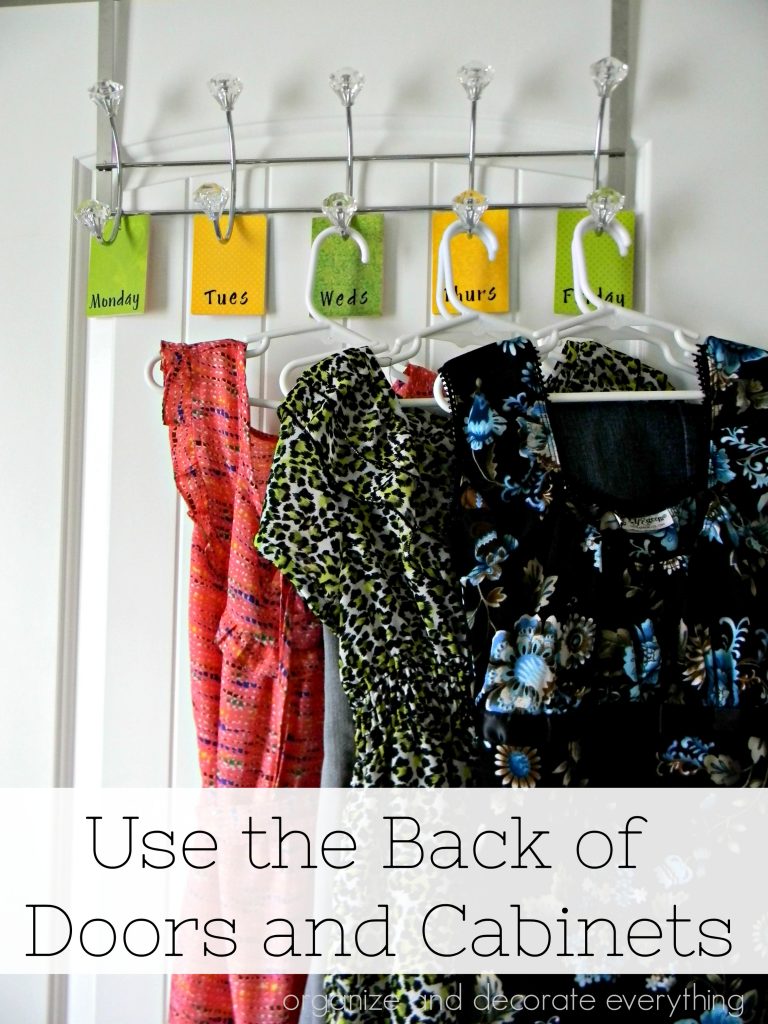 Let's start in the bedroom. Put hooks on the back of doors to hold hats, bags, belts, ties, scarves, and even clothes for each day of the week. Doors that open are obviously the easiest to use as extra storage but you can also use the back of sliders. Use the inside door and apply adhesive hooks to hold items.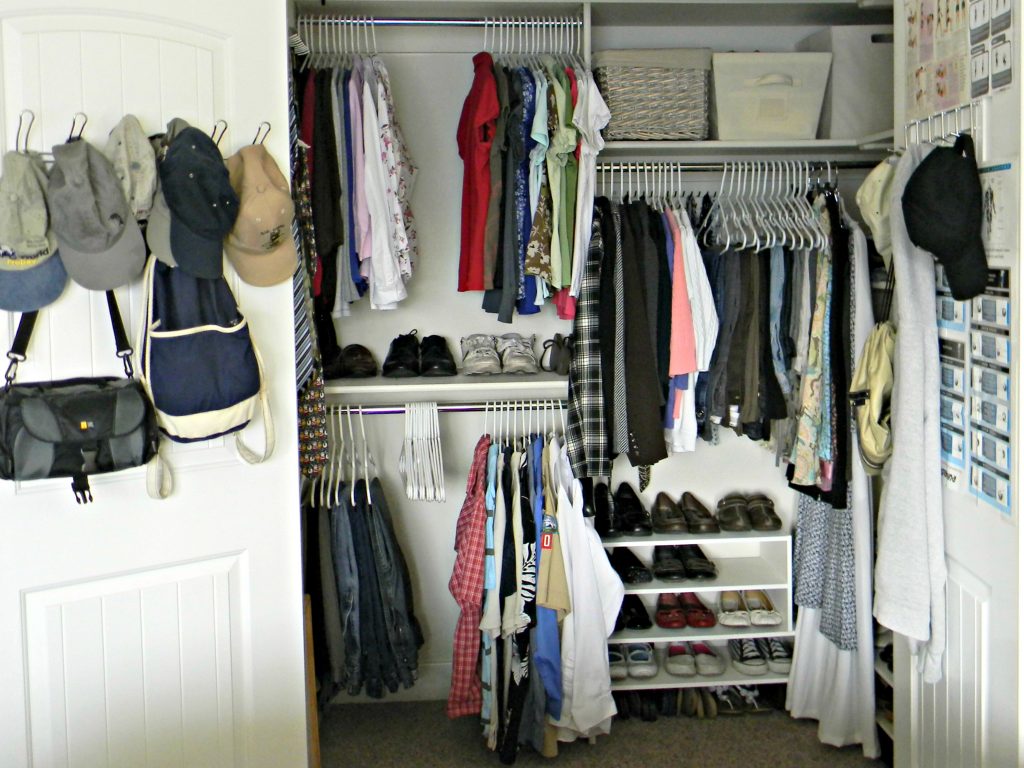 Over the Door Shoe Organizers can be used for so many more things than shoes. In the kitchen it can be used to hold spices or other small packaged items. In the hall closet it can hold scarves, gloves, beanies, and umbrellas. Use it in the bathroom to hold extra shower and bathroom essentials. And of course it can be used in the kid's rooms to hold small toys or craft supplies. Instead of using the hooks that hang over the door I usually use adhesive hooks and attach the organizer to them.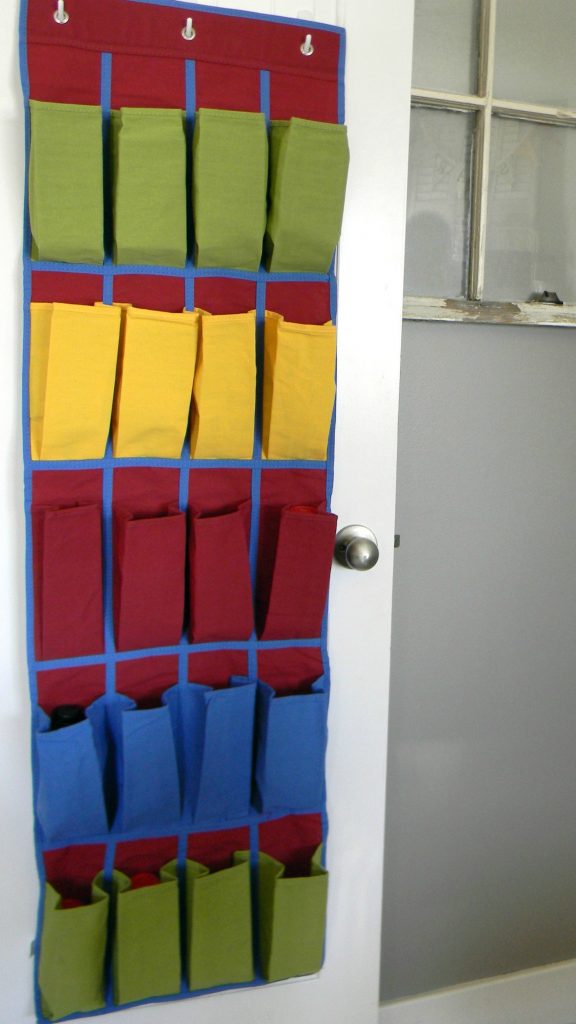 Put hooks on the back of the door in the kitchen to hold aprons, dish towels, dish cloths, and hot pads.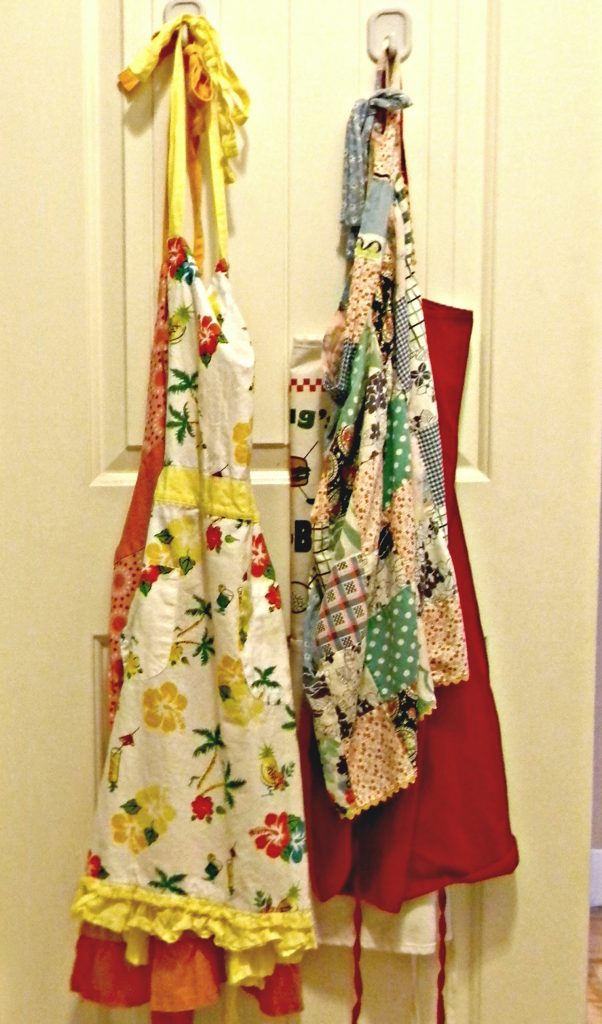 Attach a small rod to the inside of the cabinet under the sink to hold wet gloves or wet dish cloths.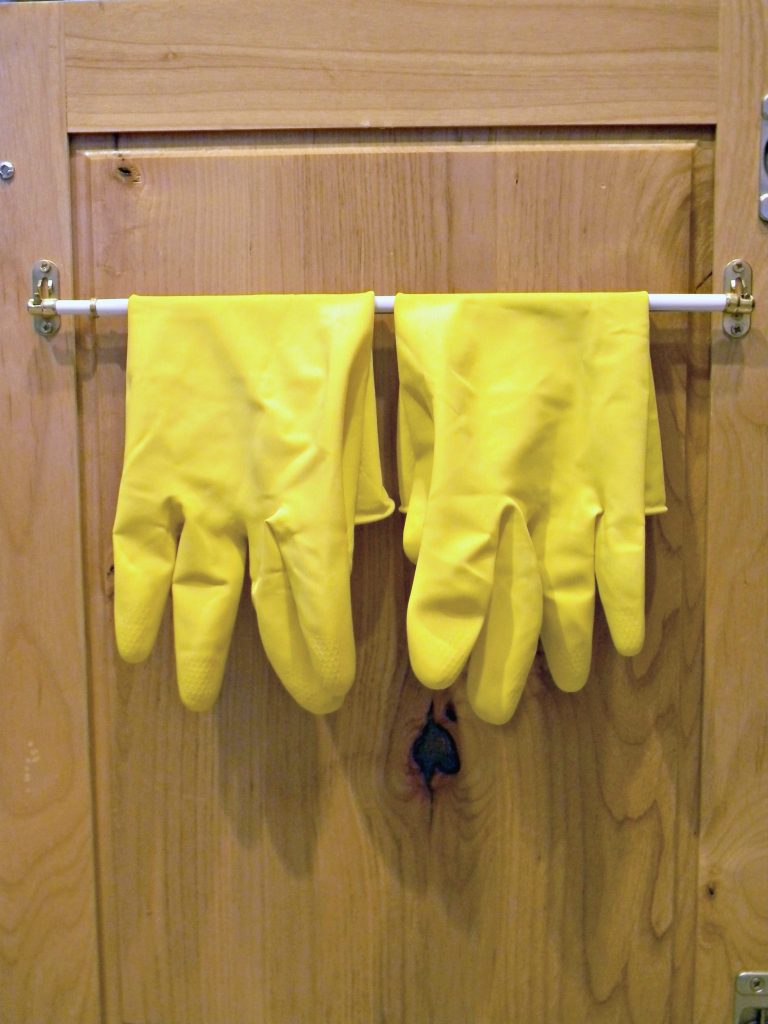 Bathrooms don't have much wall space so I used the clothes closet doors to hang my jewelry organizers from. I used Command adhesive strips to attach them to the door. On the back side of the door are 3 clothes hooks for robes, pajamas, jackets, and other clothing.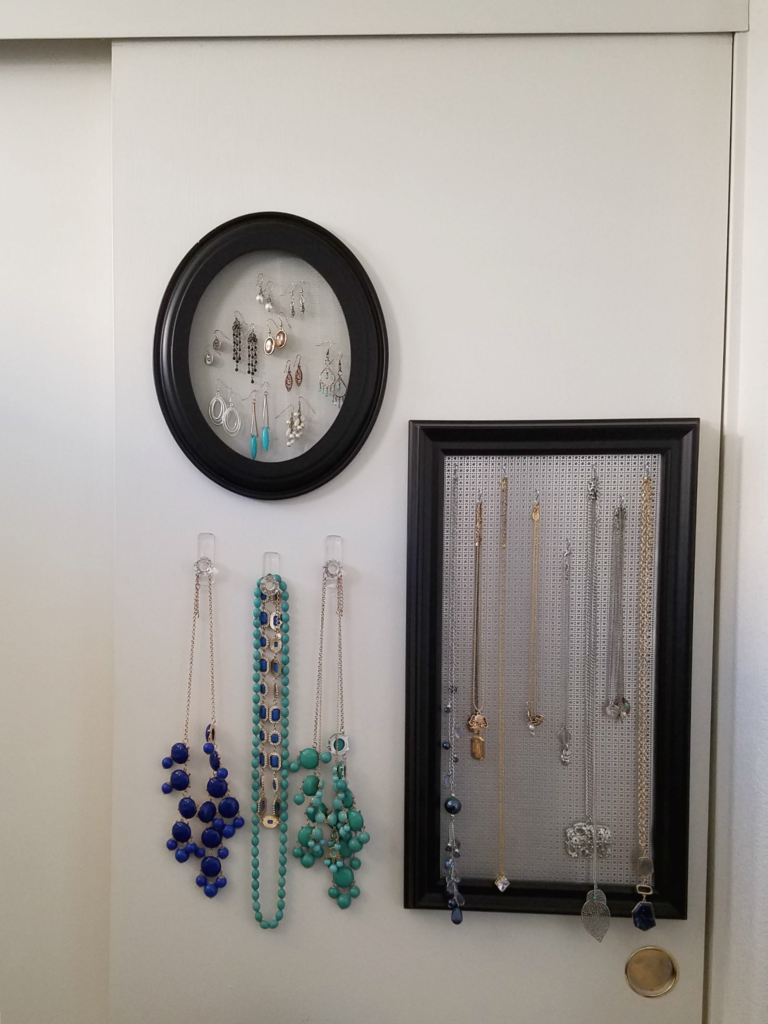 Why do my bathrooms not have enough storage? This one doesn't even have a towel bar and there wasn't a space to attach hooks to the wall. Attaching adhesive hooks to the door became a good choice especially since we're renting and don't have the option of doing anything permanent.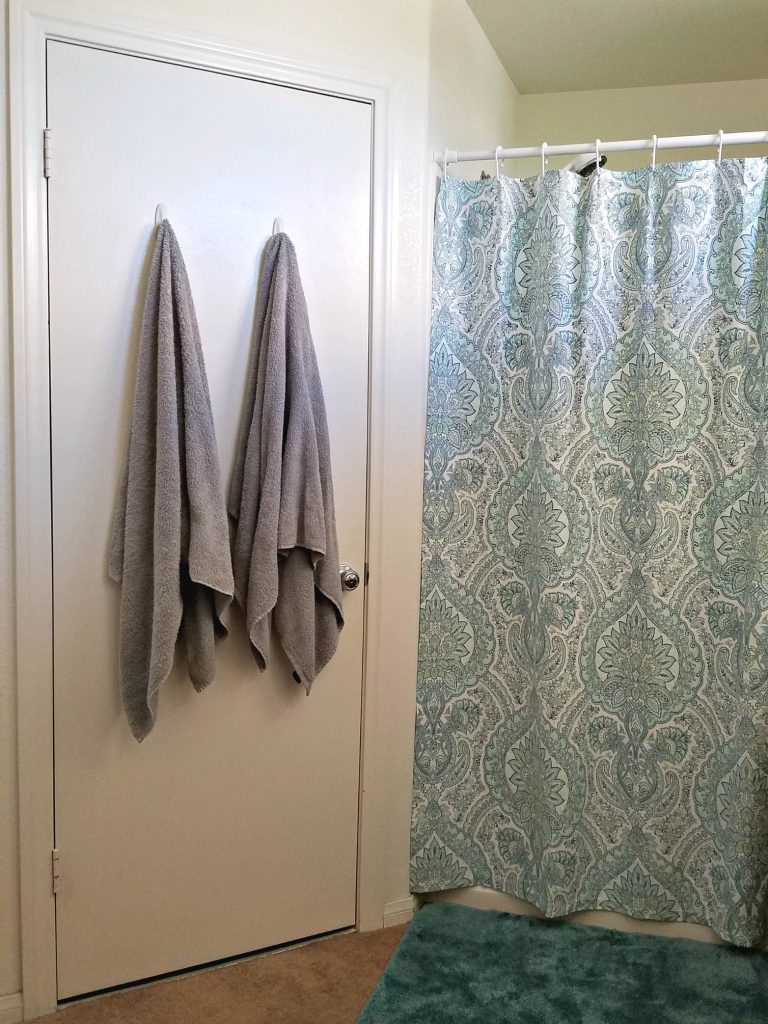 If you feel like you need more space in a room don't rule out using the back of the doors or inside of the cabinets to give you the extra space you need.
Come back again tomorrow for the next post in the 31 Days of Organizing and Cleaning Hacks.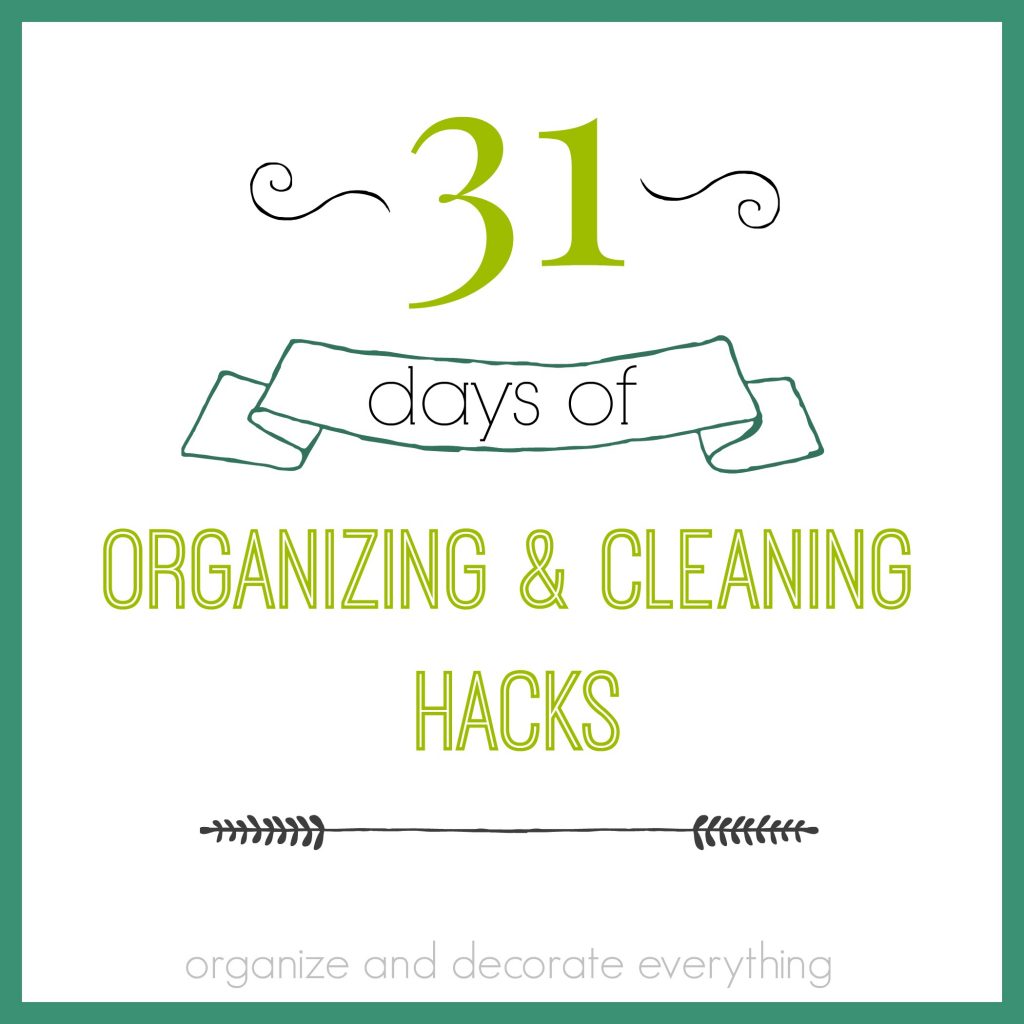 Pin it for later: