This post is part of the 31 Days of Organizing and Cleaning Hacks series. Click over to the main page to see all 31 posts (they will be added daily).
How to Remove White Spots from a Table without chemicals or having to refinish it.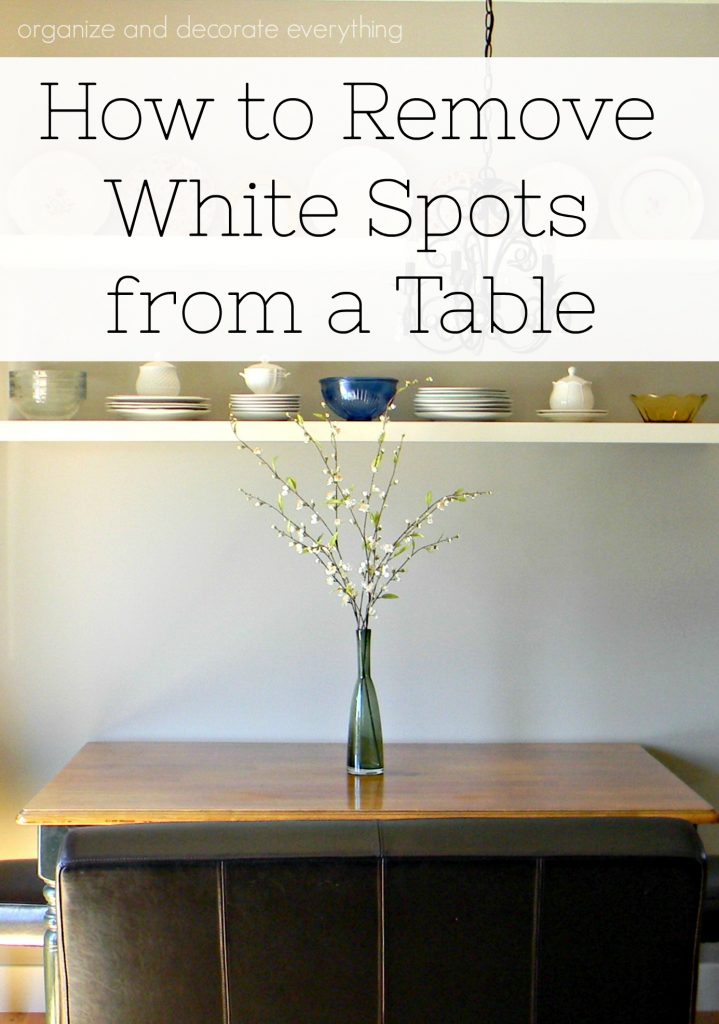 Do you have spots like this on your dining table or another piece of furniture? I've had them for a while and I wasn't sure what to do to get rid of them. I think they came from hot paper plates being sat directly on the table and not on a placemat.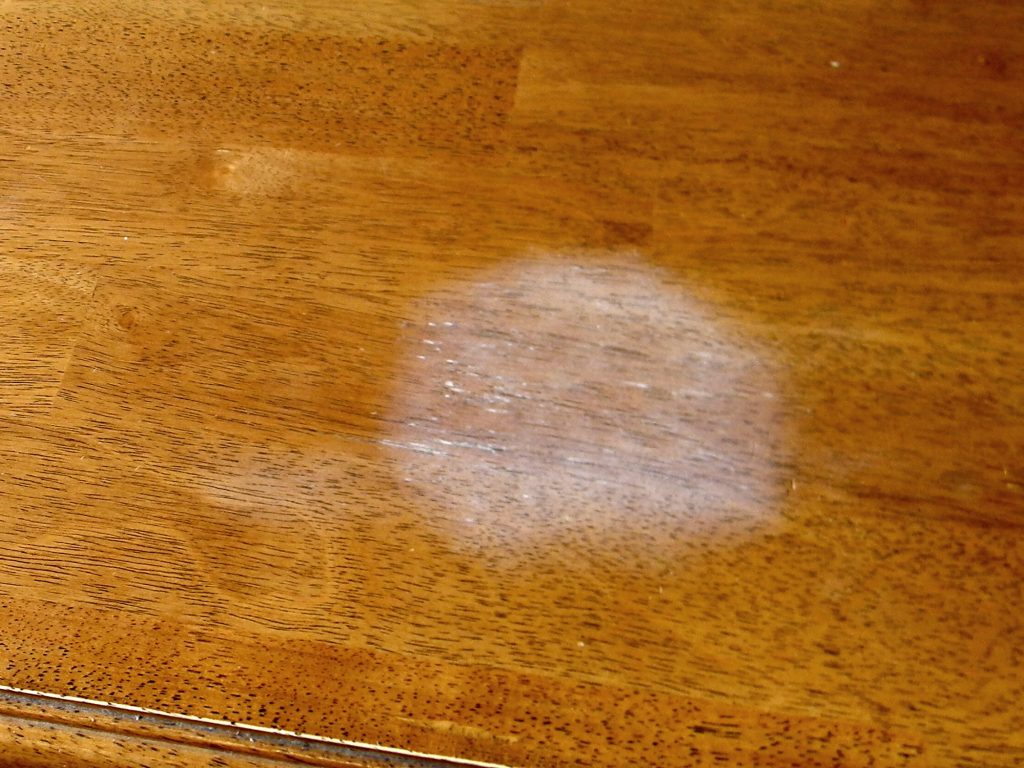 I'm planning on re-finishing the table, but until then I've been covering it with a tablecloth to hide all those unsightly spots. I had read somewhere that you can use heat and steam to get rid of some types of white spots so I gave it a try.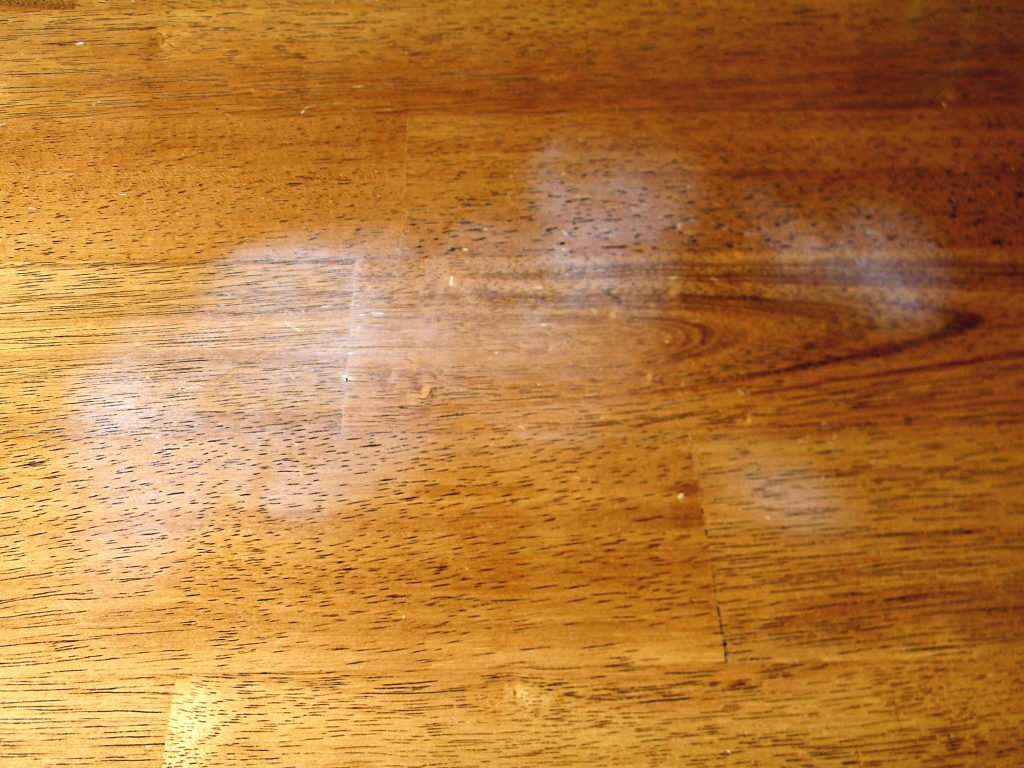 My table has been this way for almost a year so if your spots are newer they might not take this much effort to get rid of them.
Take a hand towel, get it wet and ring it out. I still kept it pretty wet. Place it on top of the spot.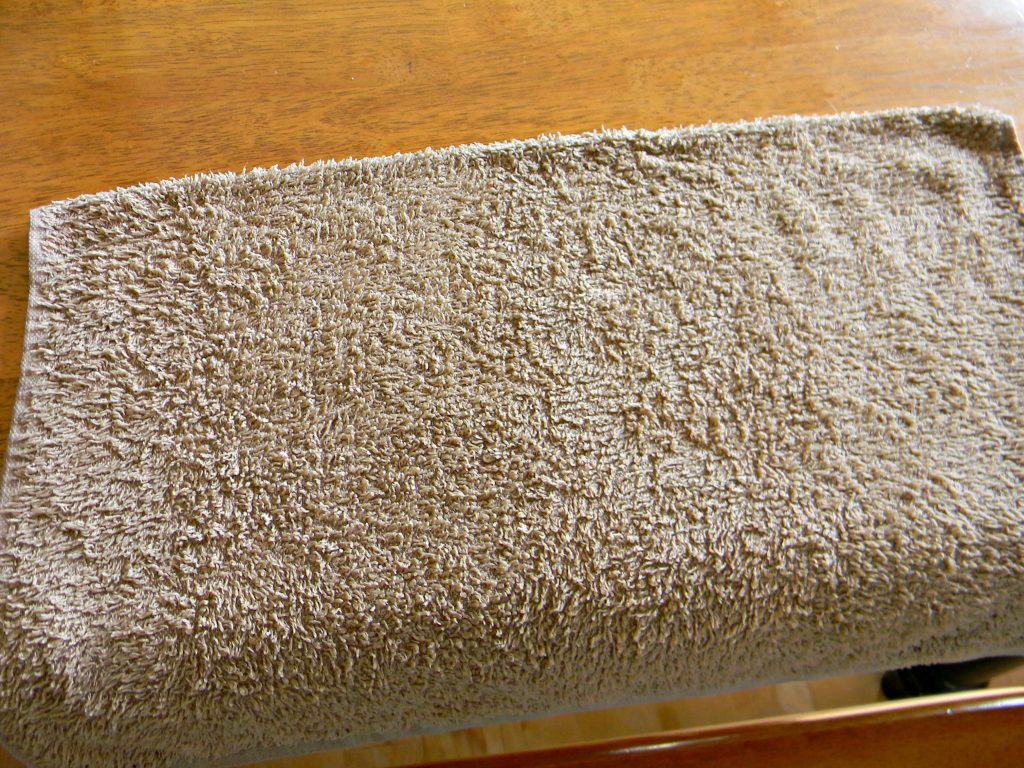 Set the iron on the cotton setting and run it over the white area. Keep the iron moving for about 7 seconds, then lift the iron and cloth to check the spot. Use a little pressure while you're ironing.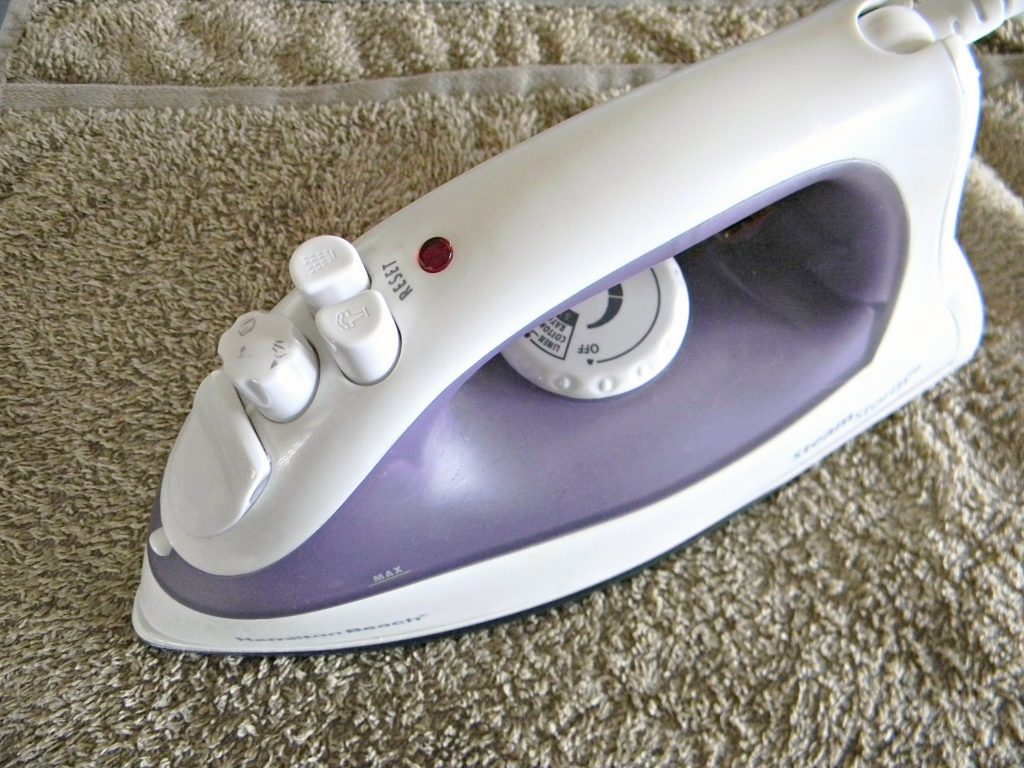 I had to go over some spots a couple times. The towel will be hot after ironing, so handle with care.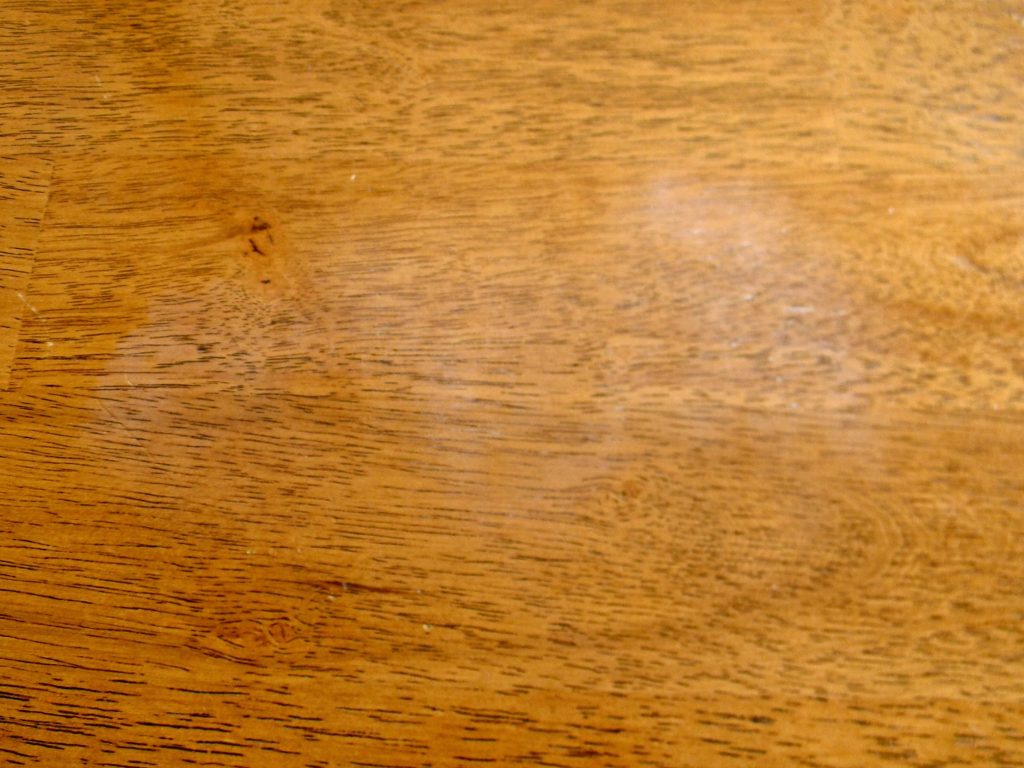 I had to re-wet the towel a few times. It works better really wet. There are still a few light spots, but I'm amazed at how well it worked.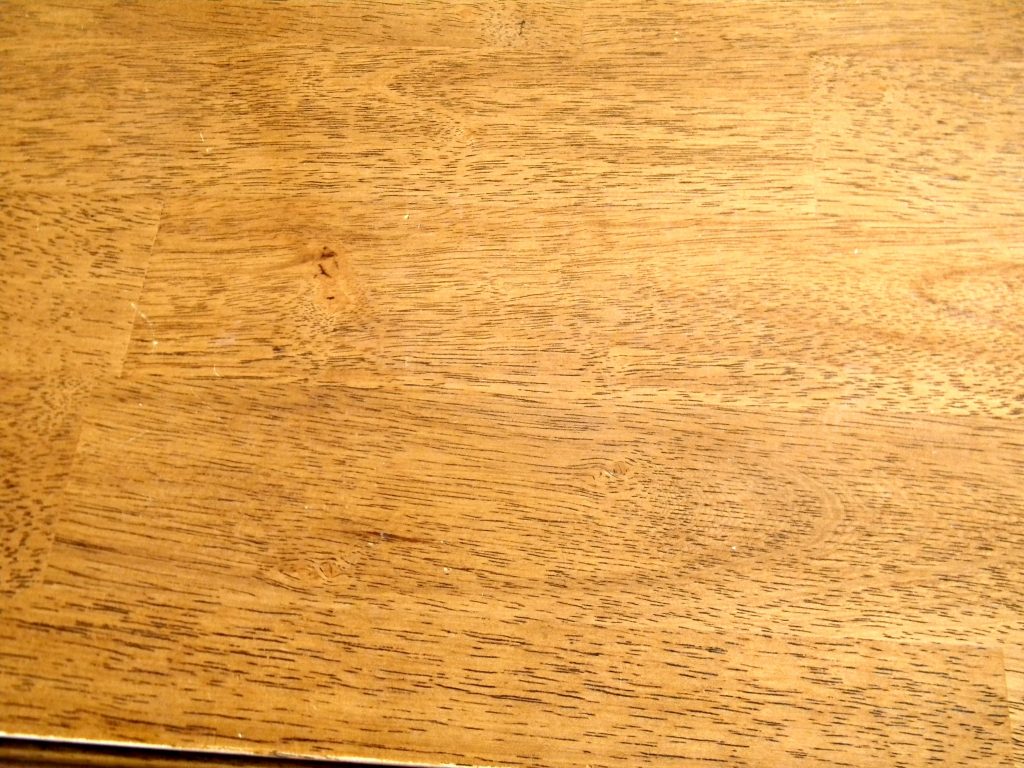 Now I don't have to keep my table covered until I get around to refinishing it. Let me know if you try it and it works for you.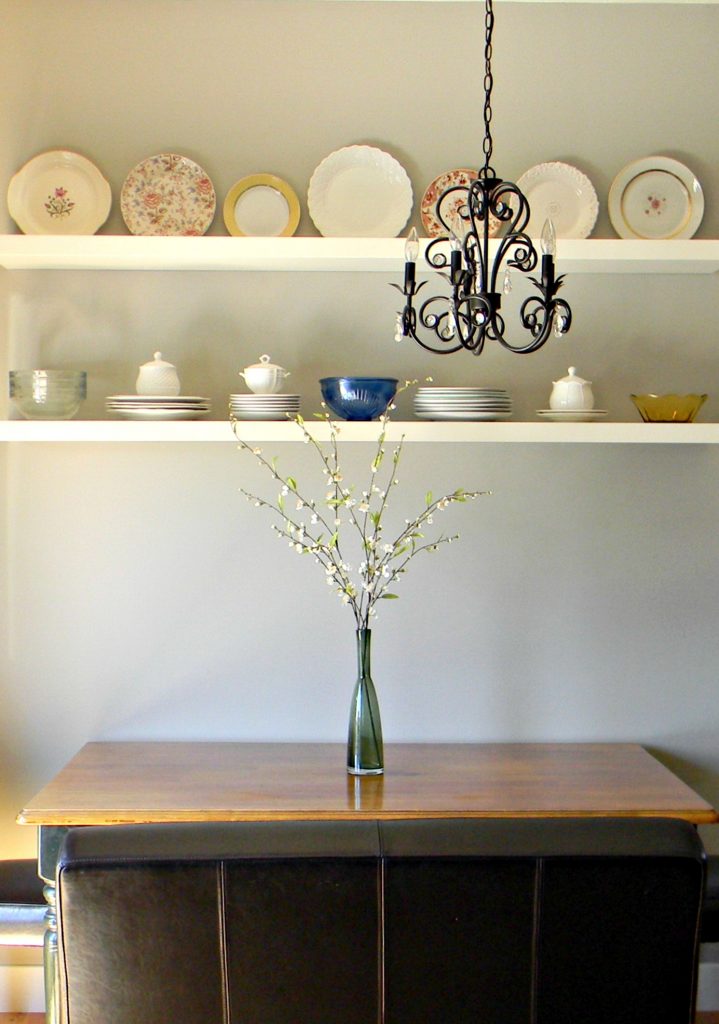 Come back again tomorrow for the next post in the 31 Days of Organizing and Cleaning Hacks.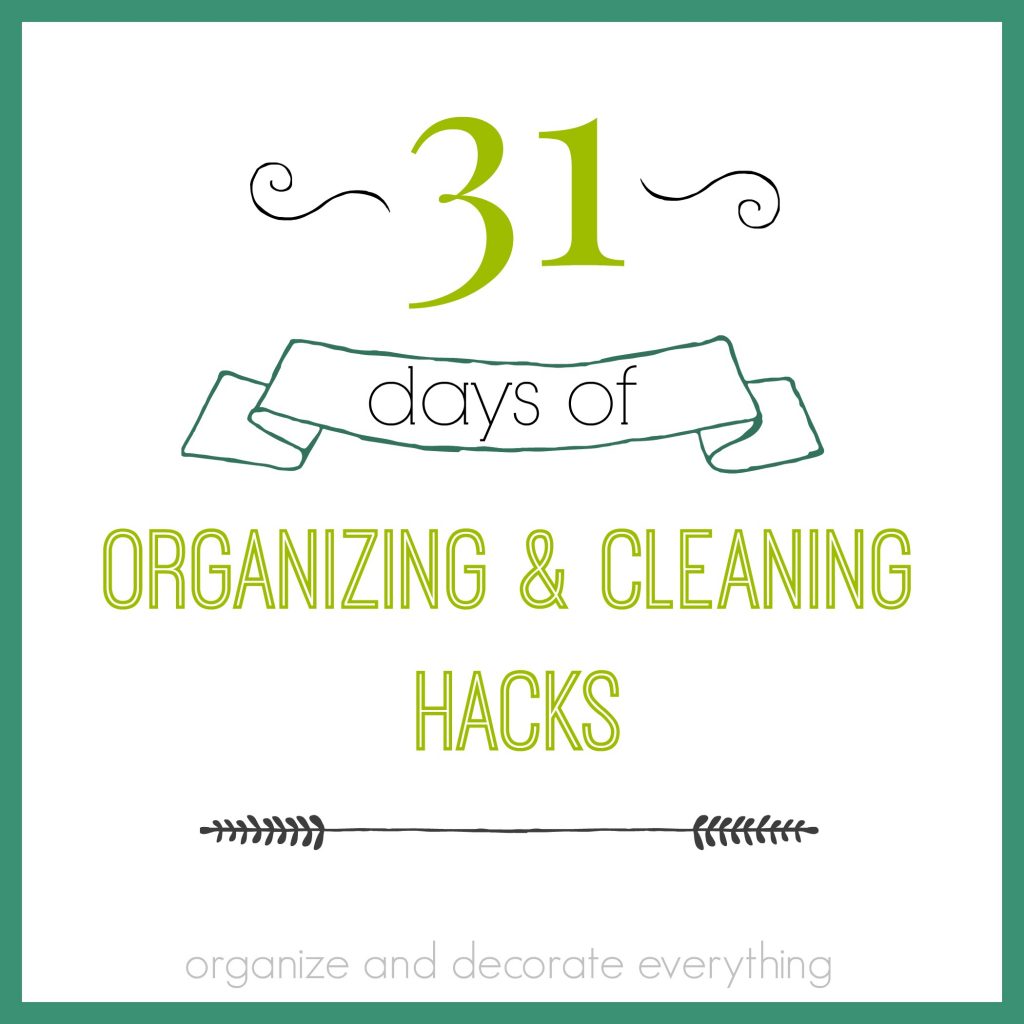 Pin it for later: