This post is part of the 31 Days of Organizing and Cleaning Hacks series. Click over to the main page to see all 31 posts (they will be added daily).
Guide to Regularity of Washing Clothes to save time and extent the life of your clothes.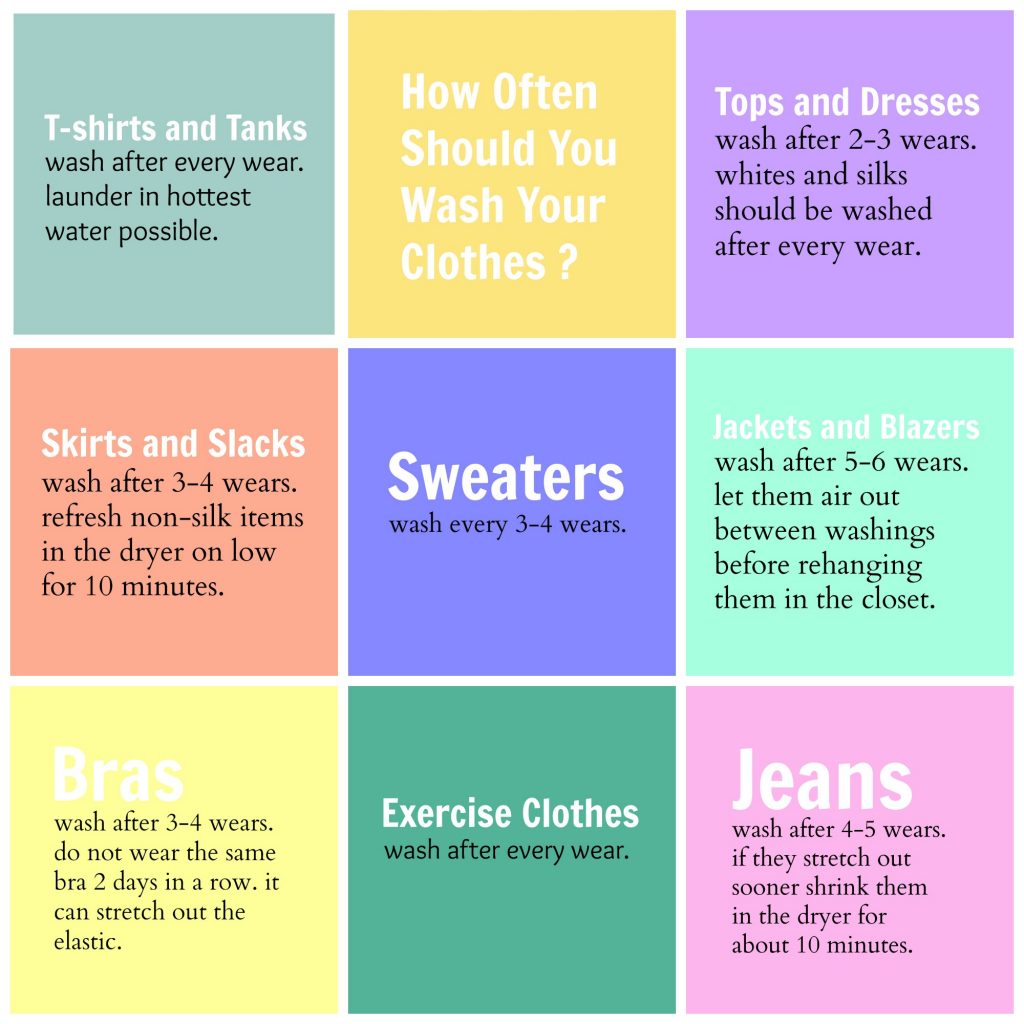 I don't wash my clothes every time I wear them and neither should you. Okay, if I've been exercising or working in the yard I do, but not with regular everyday wearing. Washing and drying your clothes every wear actually wears them out faster, and I don't know about you but I need my clothes to last as long as possible. Okay, so the question is: How Often Should You Wash Your Clothes? Get more mileage out of your clothes and extend their life by using this convenient guide. You can even print it out and post it in your closet or laundry room. Clothes Washing Guide
T-shirts and Tanks – Wash after every wear and launder in hottest water possible.
Tops and Dresses – Wash after 2-3 wears. Whites and silks should be washed after every wear.
Skirts and Slacks – Wash after 3-4 wears. Refresh non-silk items in the dryer on low for 10 minutes.
Sweaters – Wash every 3-4 wears.
Jackets and Blazers – Wash after 5-6 wears. Let them air out between washings before rehanging them in the closet.
Bras – Wash after 3-4 wears. Do not wear the same bra 2 days in a row because it can stretch out the elastic.
Exercise Clothes – Wash after every wear.
Jeans – Wash after 4-5 wears. If they stretch out sooner shrink them in the dryer for about 10 minutes.
I received some negative feedback on this recently so I want to make a few things clear. Obviously if a piece of clothing is soiled or has an odor it should be laundered and not hung back in the closet.
Come back again tomorrow for the next post in the 31 Days of Organizing and Cleaning Hacks.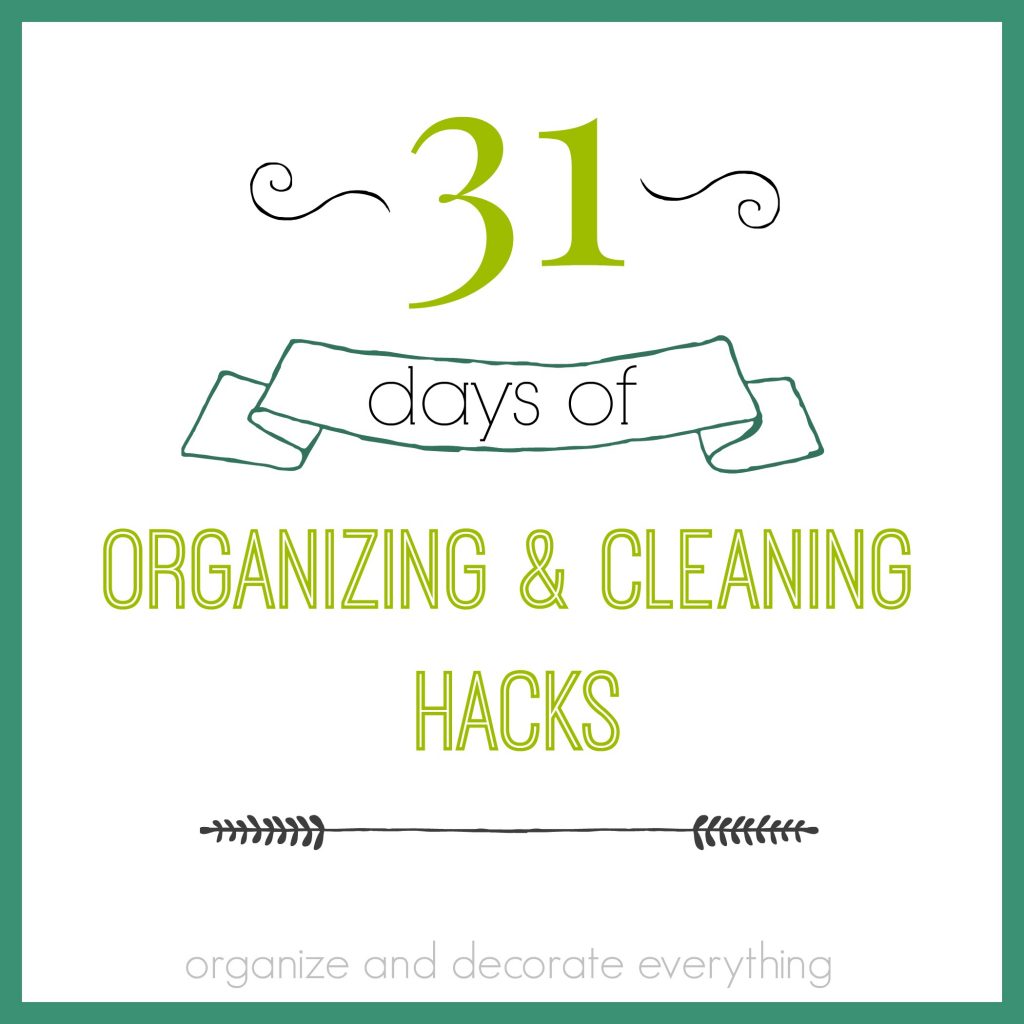 Pin it for Later: