The MECH Robo Cannon is a perfect remote control gift for teens.
This post is sponsored by New Bright but all reviews, written words and photos are mine. #NewBrightHoliday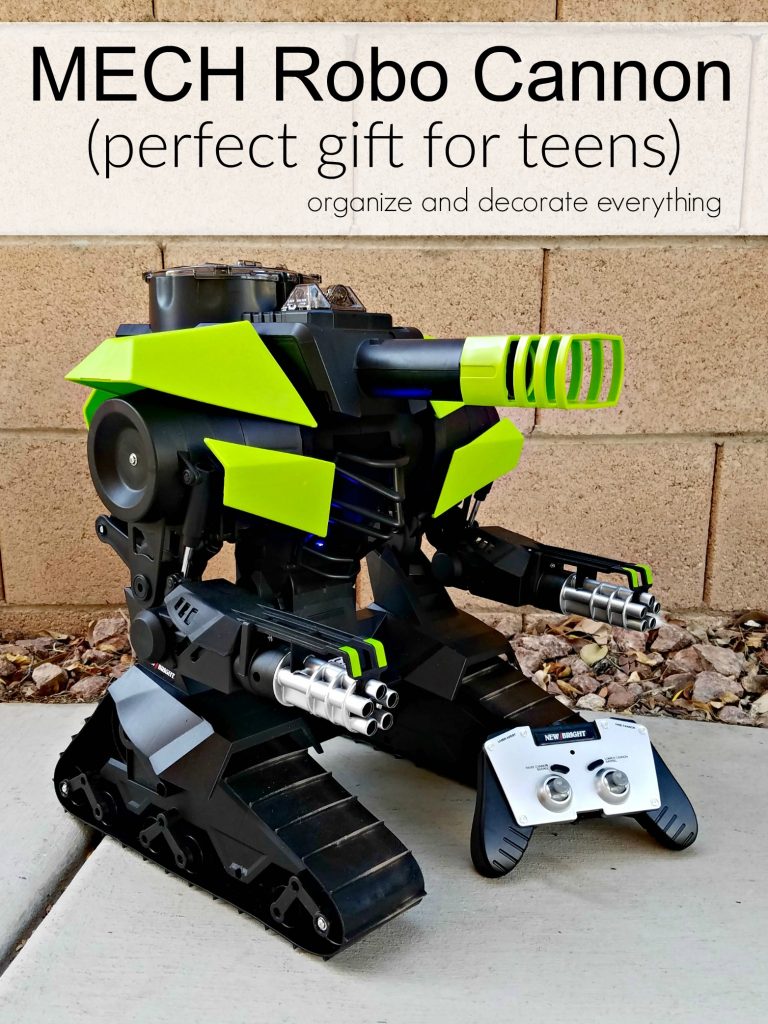 My boys were so excited when they saw the MECH Robo Cannon. They couldn't wait to tear open the box and start playing with it. Also, dad was a little excited too. Make sure to watch the video at the end of the post to see some of the fun the boys had with it. I can't believe all the fun features included.
FEATURES:
Full Function Radio Control
2.4GHz Frequency
12.8v Rechargeable Lithium Battery
Laser Sight Aim assist
Adjustable Barrel
Hi-Traction Treads with Pivot Control
Blast rounds at 100 ft per second
Includes 60 Foam Projectiles
Multi Player sync capabilities
All Batteries Included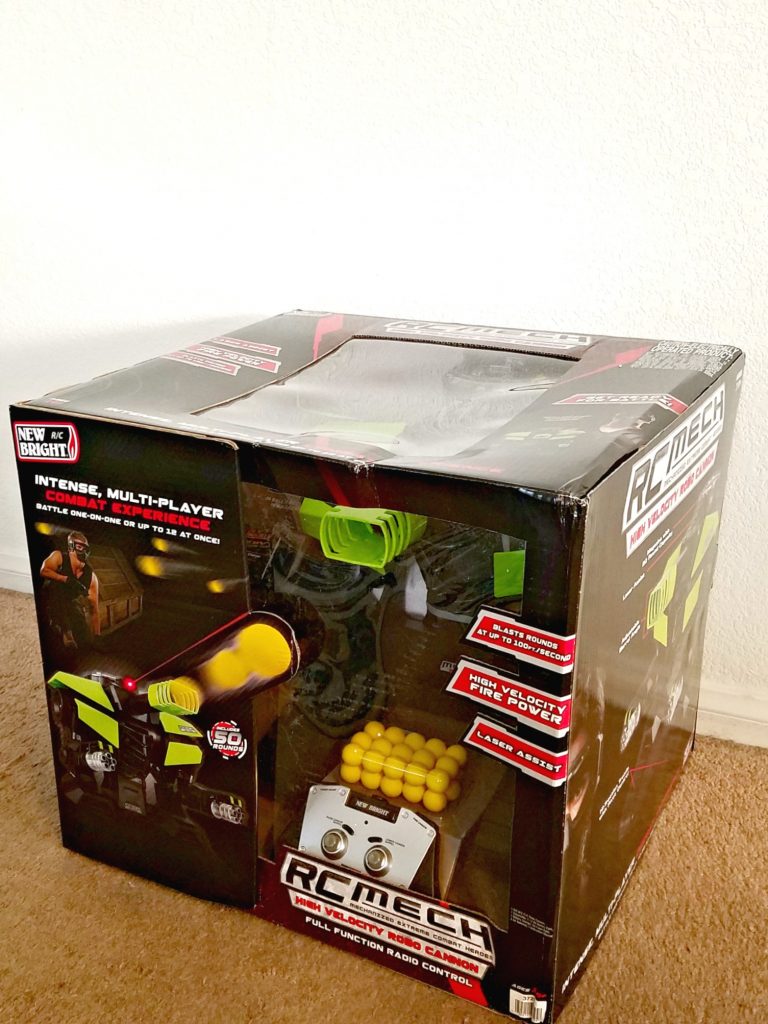 We don't go over board with gifts on Christmas or birthdays but we like to give the kids things we know they'll enjoy for a few years. Also things that will get them away from their screens for a while is always a plus. One of the great things about this toy is that it's made for older kids, 14 years and up.
The soft foam balls are easy to load in the hopper, which is good thing because my boys seem to empty it really quickly when they're playing.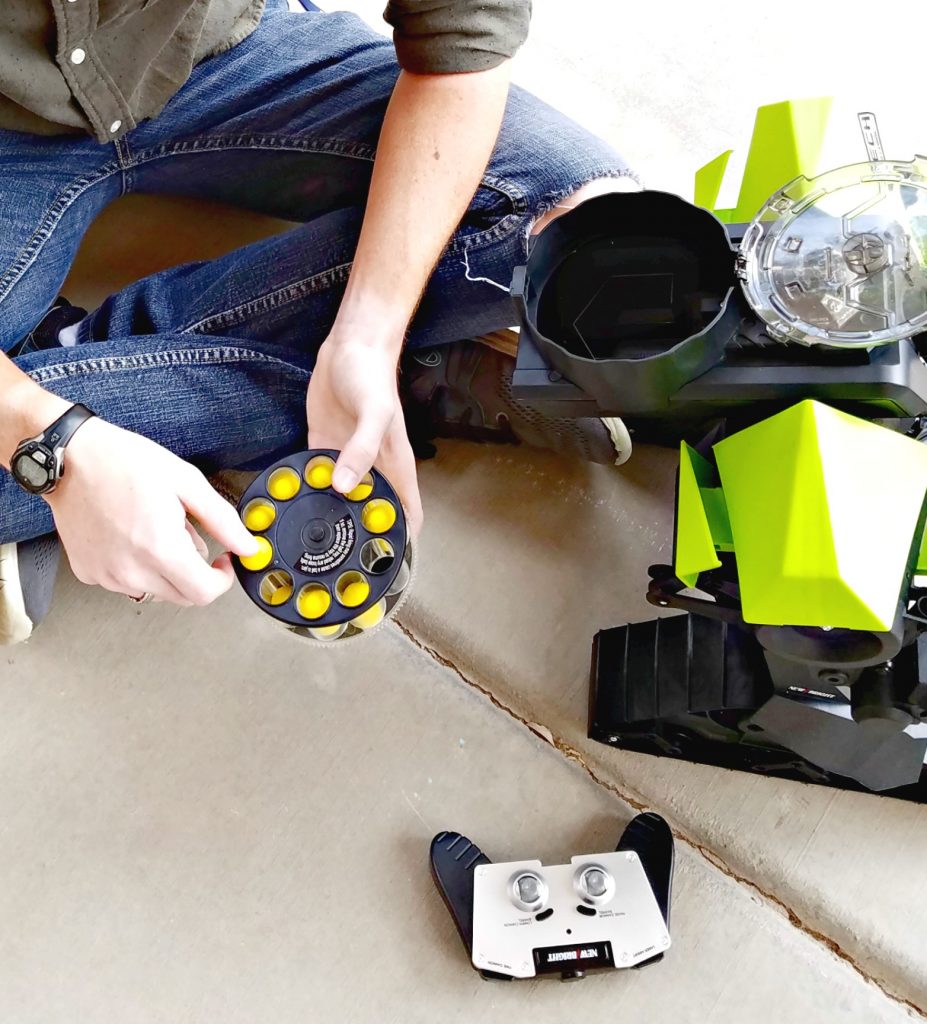 One of their favorite things is spinning it around and around as fast as they can then stopping abruptly and shooting at a target. Of course they make it a competition, everything's a competition.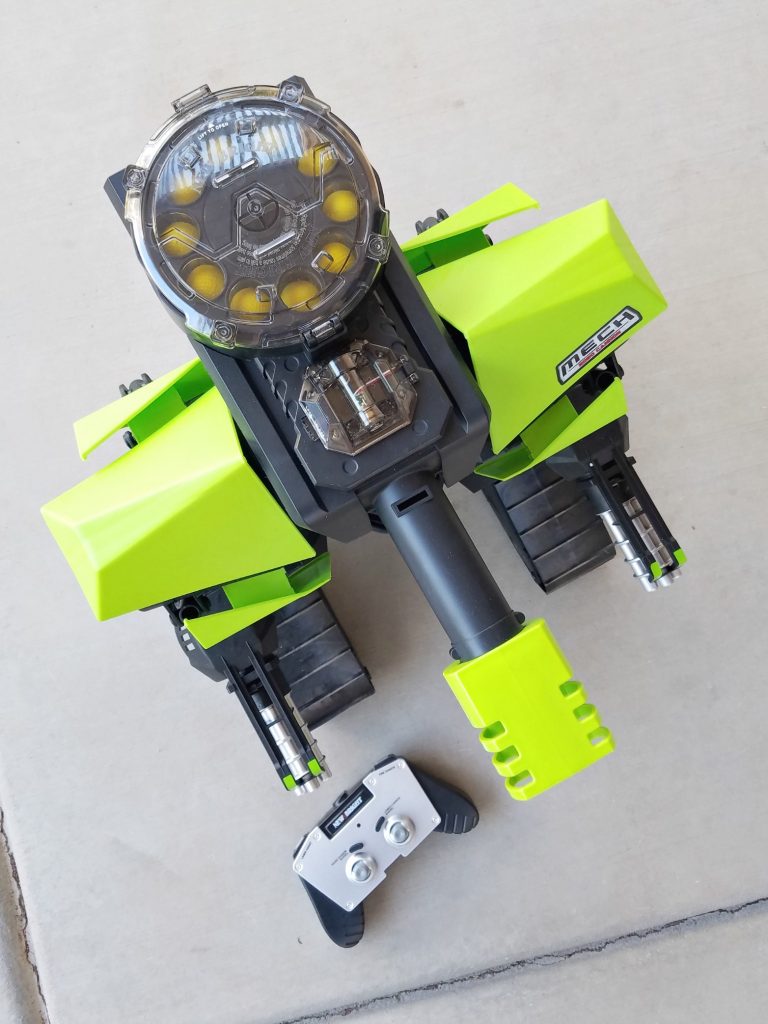 We have a long hallway so the boys like shooting down the hall at targets on the wall. The laser assist and barrel that moves up and down makes it easy to aim and shoot. The remote is so easy to use that even I can do it. If you know me, that's a big deal.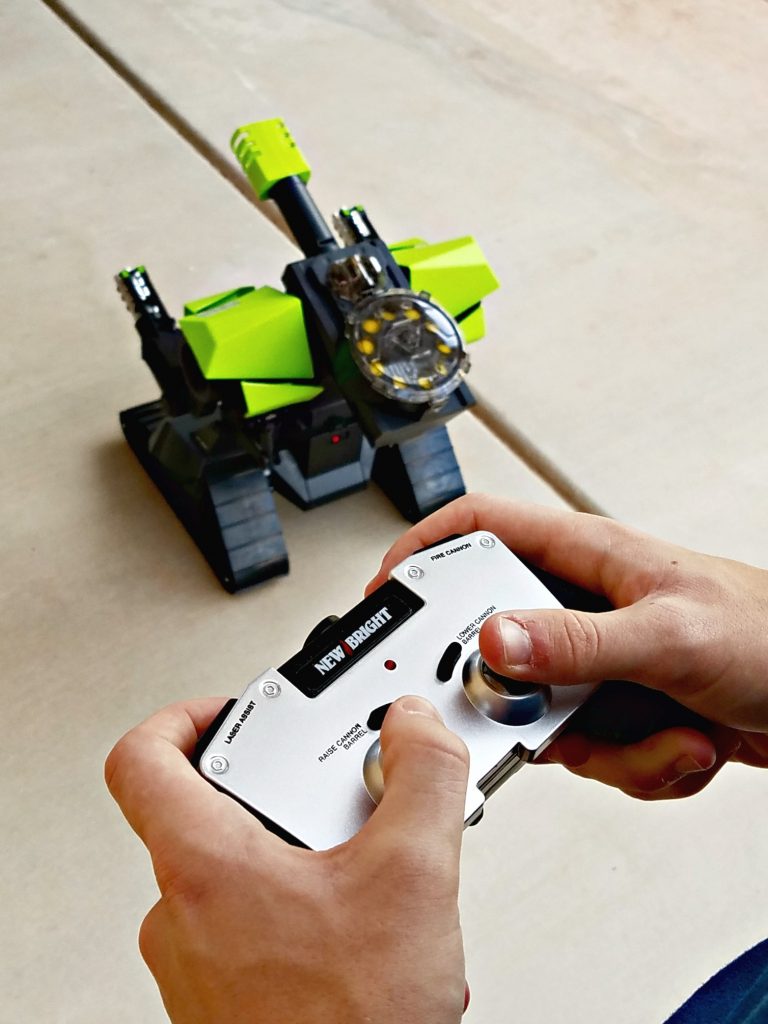 When they want more intense play they take it outside and let the balls fly. It's kind of fun to watch them fly and bounce everywhere. There are so many games they came up with and one of their favorites is shooting the stacked cans. I think they like watching the cans fly too.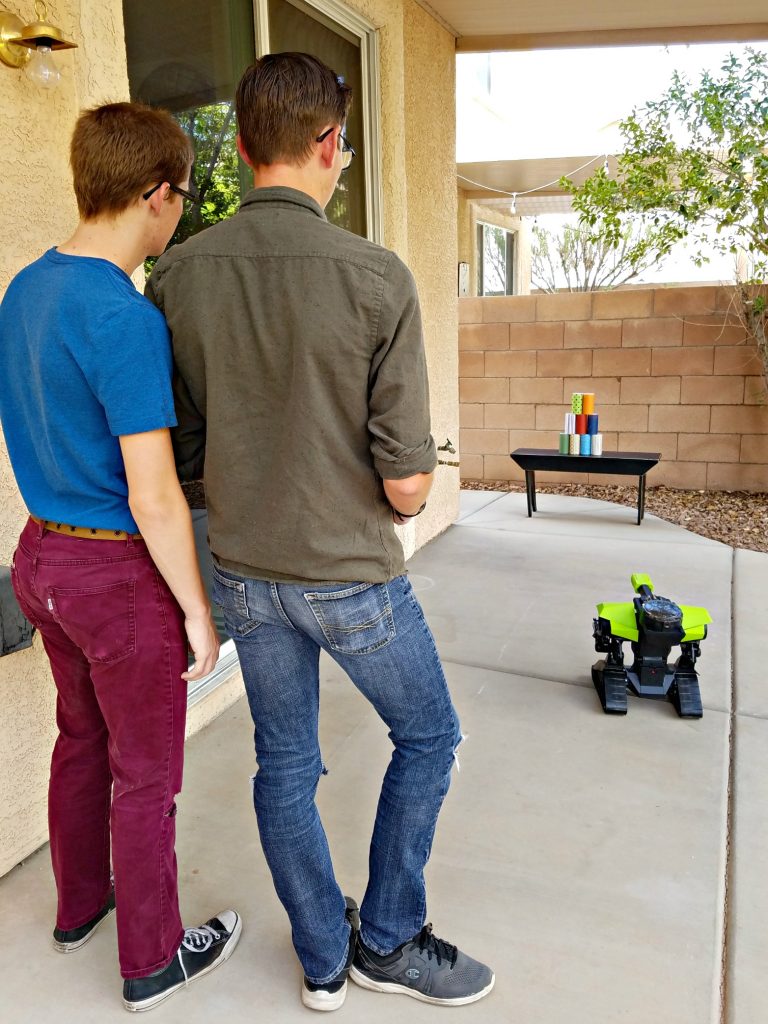 Have you started Christmas shopping yet? Like I said before we don't spend a lot on Christmas but we like to be deliberate in our purchases. This is one gift I feel really good about. They can play with it together or we can get them each one and they can have battles.
This New Bright R/C MECH Robo Cannon is available at Walmart. Pick it up along with other gifts while you're shopping for your holiday needs.