This post is part of the 31 Days of Organizing and Cleaning Hacks series. Click over to the main page to see all 31 posts (they will be added daily).
Use Baskets for Cord Control under tables, cabinets, and desks.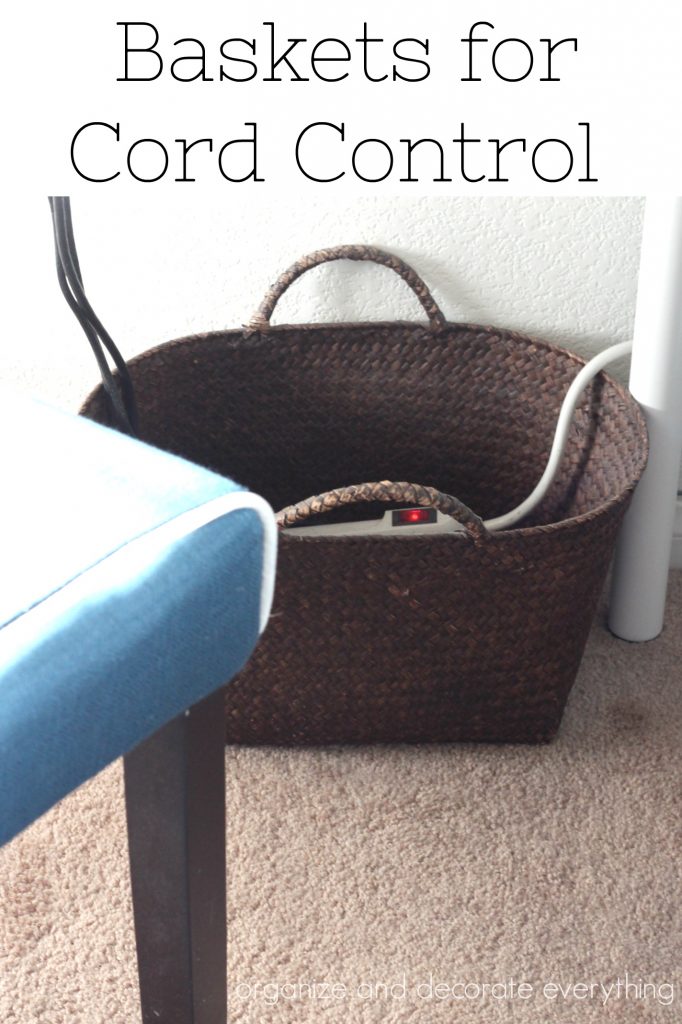 I have a weird pet peeve about cords but I also realize they're a part of life considering all the electronics we have in our homes. Having cords hanging down under tables and desks just look messy and clutter-y to me. Plus it makes them a little too easy for kids and pets to get into. I first gather the cords then use ties to hold them together. It makes it fast and easy to change if needed, but also keeps them neat and tidy.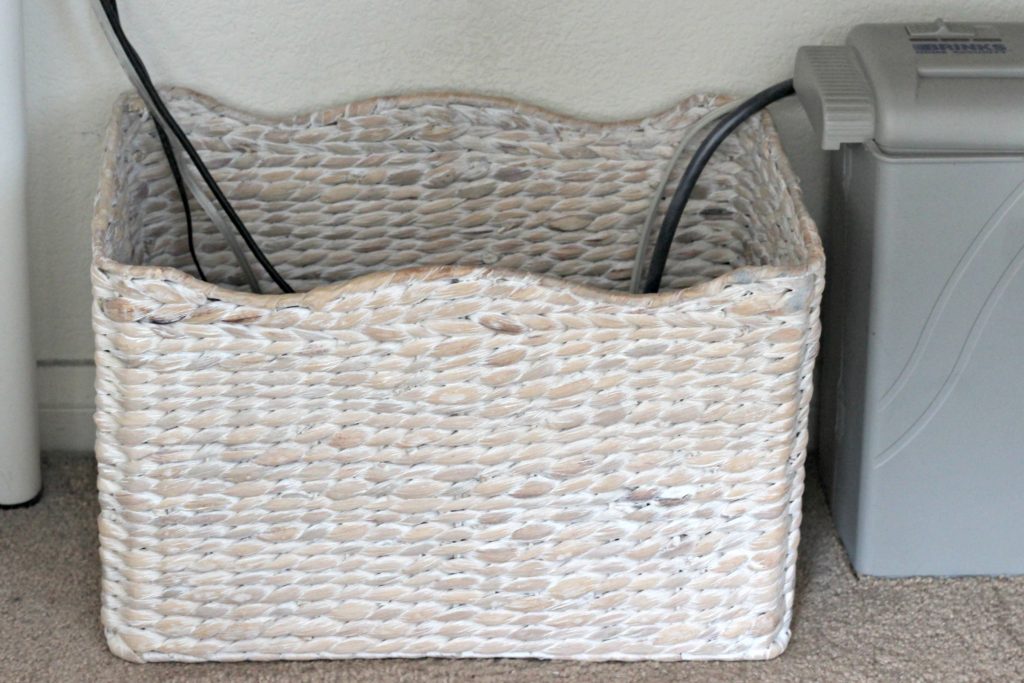 The first thing I do is place a power strip in the basket then I plug the electronic cords in. Since laptops are plugged into all of these areas I plug them into the end plug so they're easy to access. I decided not to drill a hole in the bottom or side for the cords because the baskets might be used for something else later, but that would be a good option to hide the cords even more. Under the desk down stairs I used a narrow wood file which also looks very clean and sleek in the family room.
I also use baskets around the house to organize many other spaces. I use them in the family room to hold blankets and extra pillows. And smaller ones to hold remotes and electronic games. I use one in the bedroom to hold magazines and other reading material and also one as a mini file box. I also have a basket at the bottom of the stairs and one at the top of the stairs to hold items that need to be moved from one place to another.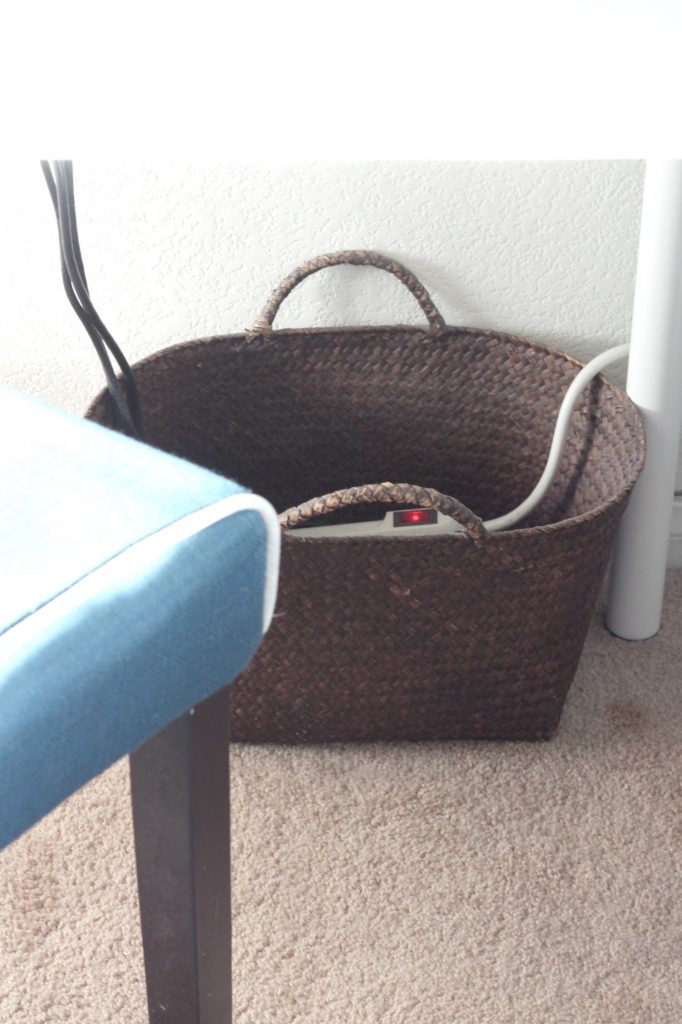 Come back again tomorrow for the next post in the 31 Days of Organizing and Cleaning Hacks.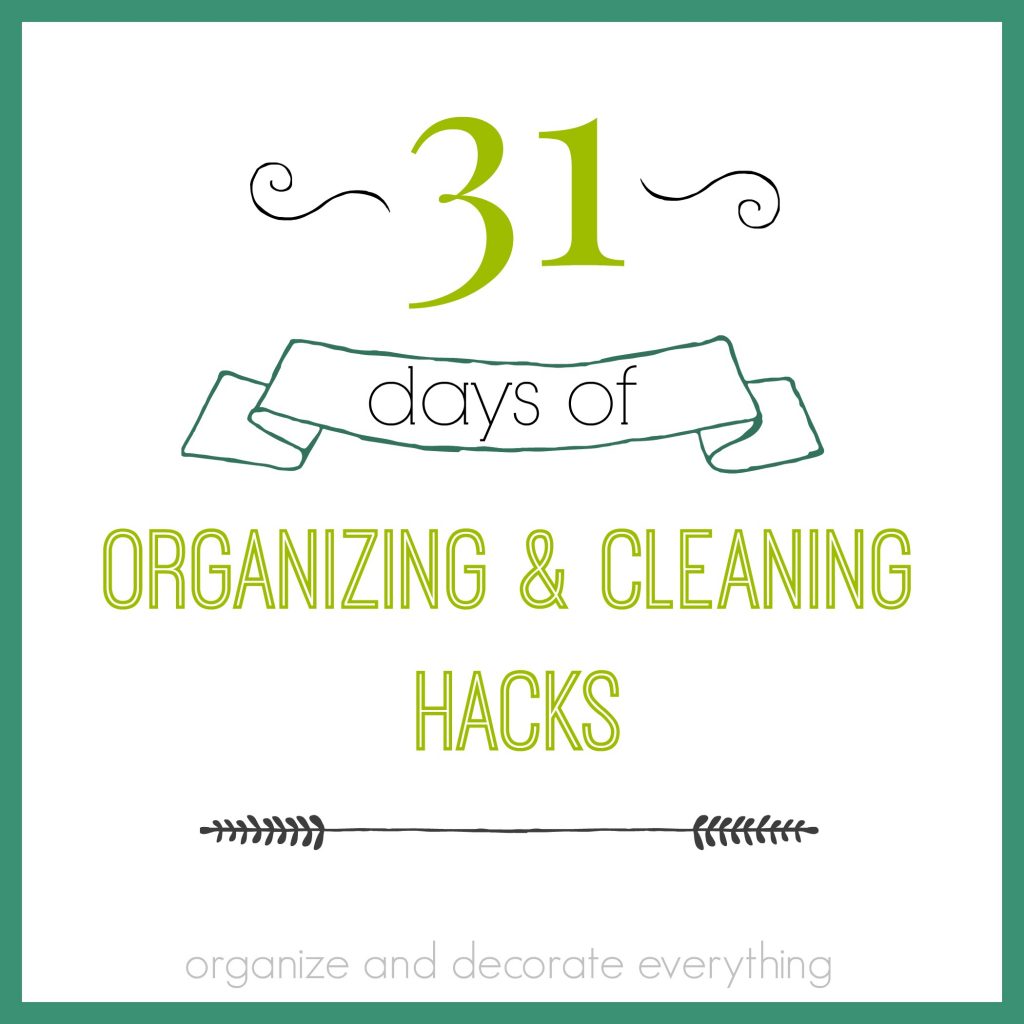 Pin it for later: